For an entire generation of Superman fans, Marc McClure IS Jimmy Olsen. Introduced in 1978's Superman: The Movie, alongside Christopher Reeve's definitive Man of Steel, McClure's Jimmy is the only character to appear in the film's three sequels and the 1984 spinoff Supergirl. McClure has also starred in other beloved favorites like Back to the Future and Apollo 13. Since today marks the 40th anniversary of director Richard Donner's landmark masterpiece (watch Superman: The Movie here), and to celebrate the recent HD release of Supergirl on DC Universe and Blu-ray, we sat down to chat with McClure on the immortal legacy of the first pop culture phenomenon he helped bring to life...
On getting the role of Jimmy Olsen...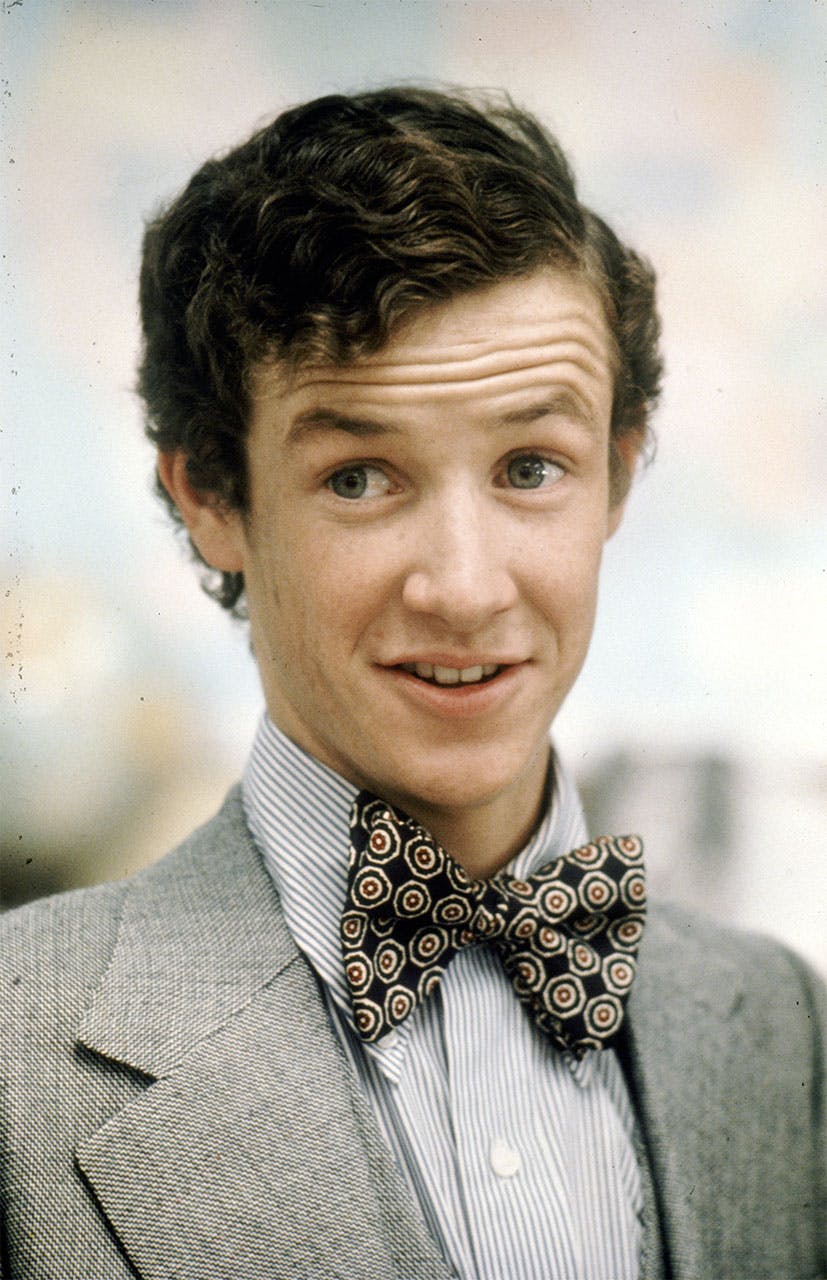 "I was living on a houseboat in Marina del Rey and I got the call. I went up and I met Dick Donner, [creative consultant] Tom Mankiewiz and Lynn Stalmaster, who was the casting director. I walk into the interview and Dick Donner said, "What are you up to?" I said, "Well, I'm living on a houseboat. Life is pretty cool!" I didn't know the business at all. When I went into interviews, if I got the job, cool. If I didn't get the job, cool. There was nothing riding on it for me. Dick Donner always wanted to live on a houseboat, so all we talked about was boats. [Laughs.] After twenty minutes, I get up and I start walking out, and he says, "By the way, do you know who Jimmy Olsen is?" I said, "Golly, Mr. Kent!" They all laughed and I left. Three months later, I got a call back saying, "They want to see you again." I walked into the office and Dick Donner said, "I just want to remember what you look like," and I got the part. A week later, I'm off to London doing the part. If I read it, I probably would have blown it. But I didn't have to read. I just had to be there. I had to be at the right place at the right time."
On Christopher Reeve as Superman...
"I remember seeing Chris for the first time in that outfit. If you got to go up on the wires or just see Christopher Reeve in that outfit, he WAS Superman. I don't know, in my lifetime, if anybody's going to take that spot. I've been hoping for it. I love Wonder Woman. Wonder Woman did it for me as far as a film that was comparable. Christopher Reeve looked like Superman. He was the guy."
On how Christopher Reeve helped his performance...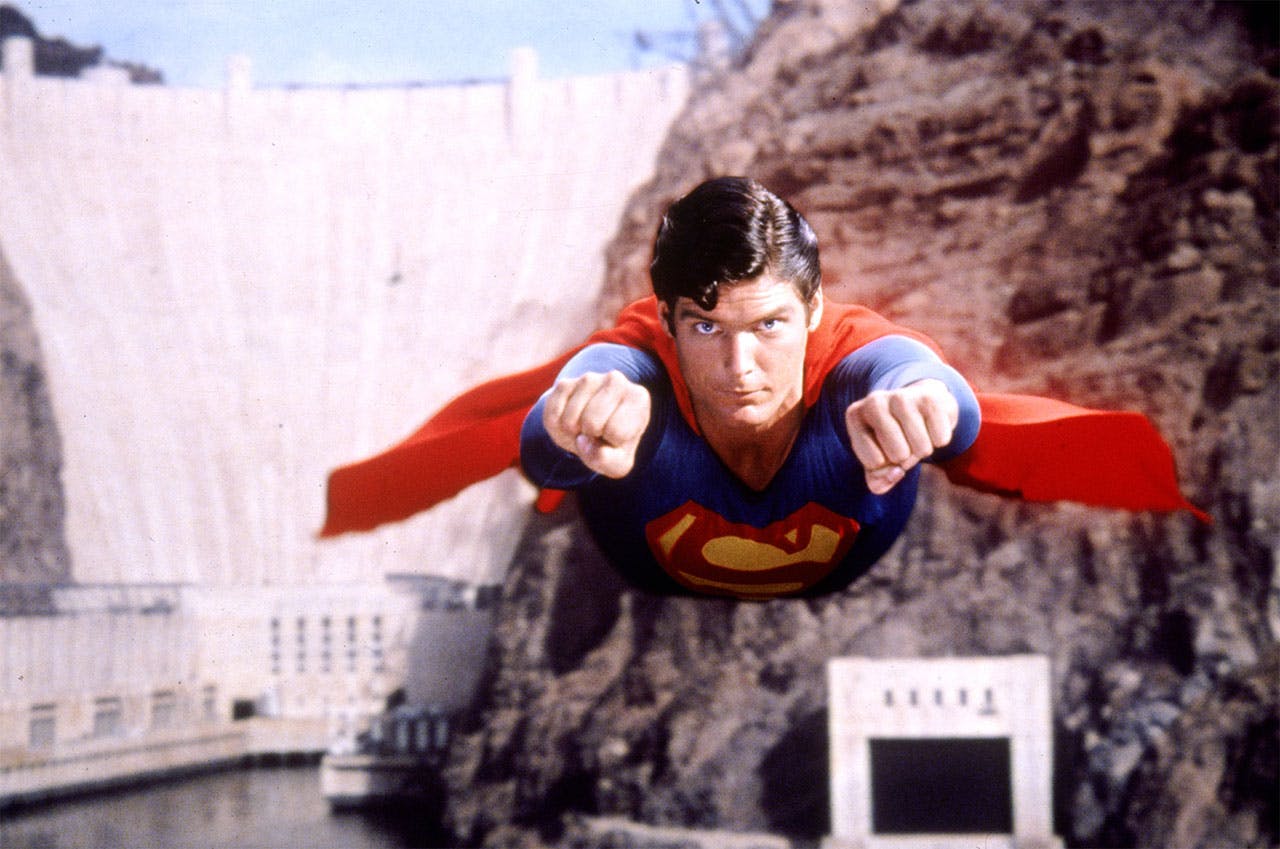 "One of the greatest moments I remember with Christopher Reeve... We were up on the wires above the soundstage, and I think it was the Hoover Dam sequence. He kind of asked me at that time if I could just "try to be like Jimmy." You know, try to act like Jimmy, because I'm up there and we're rambling. I'm just a kid from California and I'm just having a good time and Chris has got a big responsibility. From that moment on I gave him Jimmy. It was such a gift for him to do that for me."
On Marlon Brando...
"I did see Marlon Brando and he gave...I think it was £3,000 to each crew member that worked on Superman. I think he made five million for the first, and maybe the second one. But he took care of the crew and he was a cool cat. I got to be with people in my lifetime and I never took pictures. I didn't think much of it at the time, but when I look back I wonder how I got here."
On working with Richard Donner...
"Dick Donner is the only reason why I'm sitting here. He was it. Dick Donner is one of those guys where he brings you on the set and you find moments. You just improv and you find human moments. And then you shoot it."
On the magic of the first Superman film...
"Everybody in that room in 1977 was meant to be there. Everybody was at the right place at the right time. It was a magical time to be with filmmakers no doubt, and with Dick Donner. It doesn't get better."
On working with Helen Slater in Supergirl...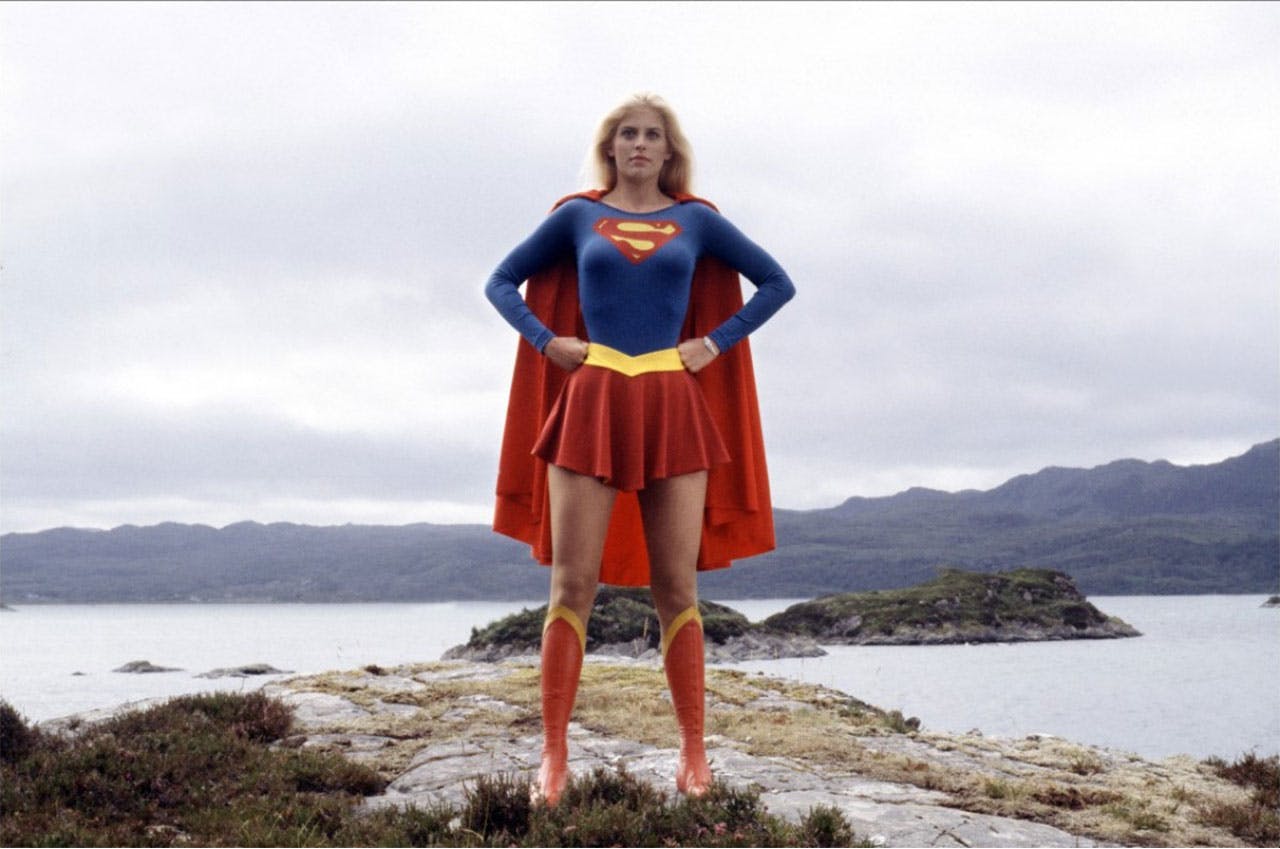 "I remember seeing Helen and she was it. She was Supergirl. She looked good. She was fresh, strong, and I felt very comfortable with her. She was a good actress."
On being the only actor from the Reeve movies to appear in Supergirl...
"I didn't even think about that, but I think I realized I was the carryover. I've been hearing that Chris was maybe going to do it and in the movie they said he was in some far-off galaxy. Well, somebody had to do it! And I think what he ended up doing was staying at the Hilton and just took it as a vacation and didn't rush back. [Laughs.]"
On the late Jack Larson, who played Jimmy Olsen in the 1950s Adventures of Superman show... 
"I'm the senior Jimmy Olsen now. We lost Jack Larson, who was a great Jimmy Olsen and what a great guy. And he looked like Jimmy Olsen all the way to the end. I'm not quite sure if I still look like my Jimmy. But Jack Larson was such a great guy, and boy did he have Hollywood stories. He was a cool cat. I miss him." 
On how Superman differs from today's superhero films...
"You can just stand in front of a green screen these days... I remember when we did the first Superman movie. We did Supergirl in London and we did the Superman films all in London at Pinewood Studios in Shepperton, and these guys were just kind of making it up at the time. It was one of those things where we wondered, "How are we going to get away with this?" I remember the first day I left California and went to London. They put me in a car at the airport and I went to Shepperton Studios. I walked onto this huge soundstage and they were just doing the shot with a promo of Superman where he kind of flies through the Fortress of Solitude. Everybody started clapping and that was the moment they realized, "We're going to be able to do this." I'm a grateful person and I've been in some moments where, without knowing it at the time, "You're somewhere right now that counts." That was one of them. It really was the start of something that brought us to where we are today." 
Are you a Superman: The Movie fan? Let us know in our Community!