Did you catch the trailer for Batwoman when it debuted last week? Kate Kane fever is sweeping fandom as anticipation for the live-action series' fall premiere builds. And we've got plenty of Batwoman content to keep you busy, so, by the time the show premieres, you'll be a bonafide expert! Here's a handy guide to all things Batwoman on DC Universe...
Batwoman Begins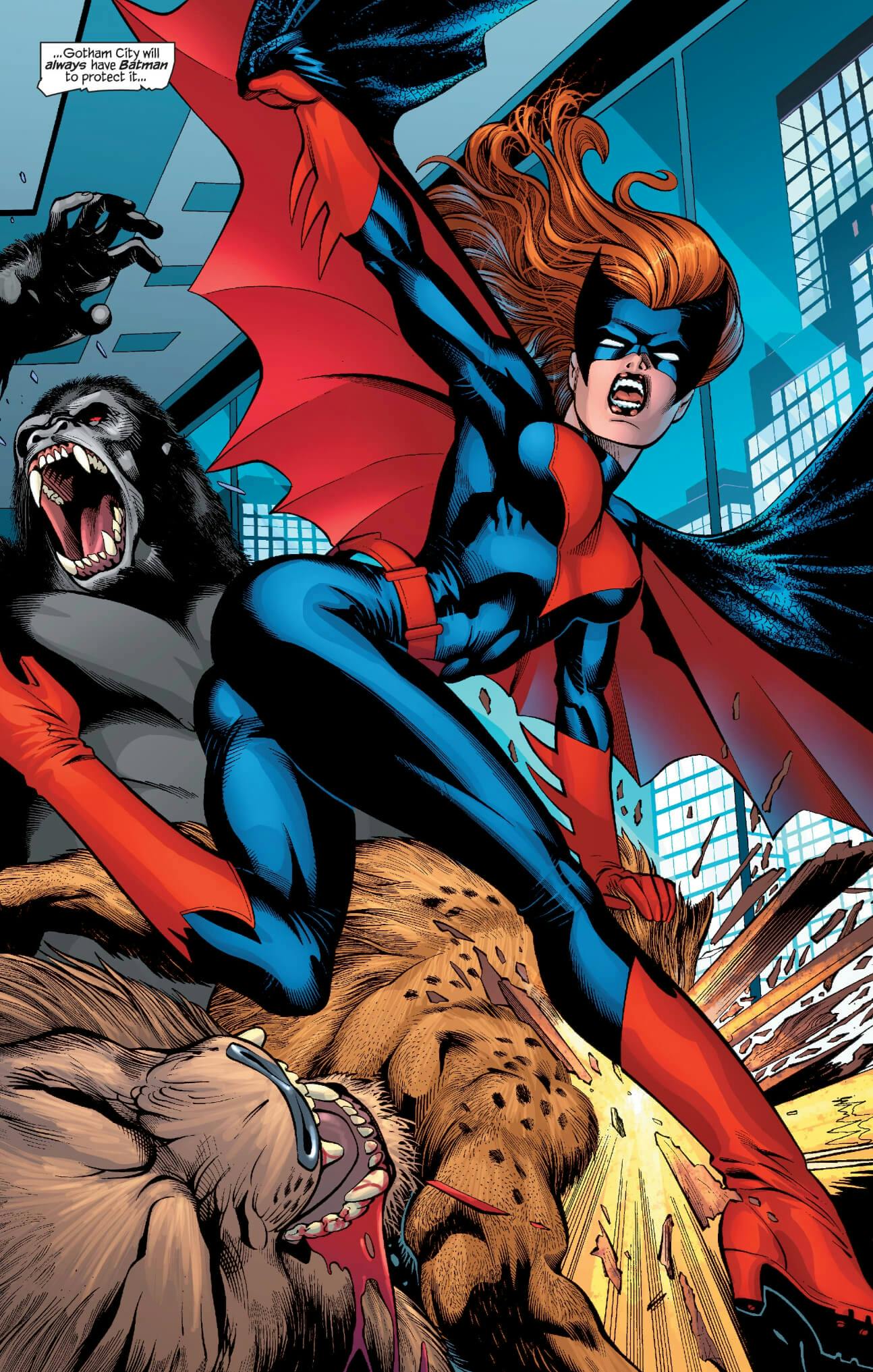 If you want to start from the beginning, check out 52 #7, which features the first appearance of Kate Kane. The story follows former GCPD officer Renee Montoya as she conducts an investigation for the enigmatic Question, which leads her to her old flame Kate Kane. Renee needs information about a warehouse Kate's family owns, but the reunion between the exes isn't exactly amicable. Kate decides to tail Renee, and in 52 #11 we get to see Batwoman in action for the first time. Although Batwoman isn't the main focus of 52, (which chronicles the "missing year" of DC continuity that followed 2005's Infinite Crisis) she appears throughout the series, making this a must-read for the Kate Kane completist. 
Superstar Detective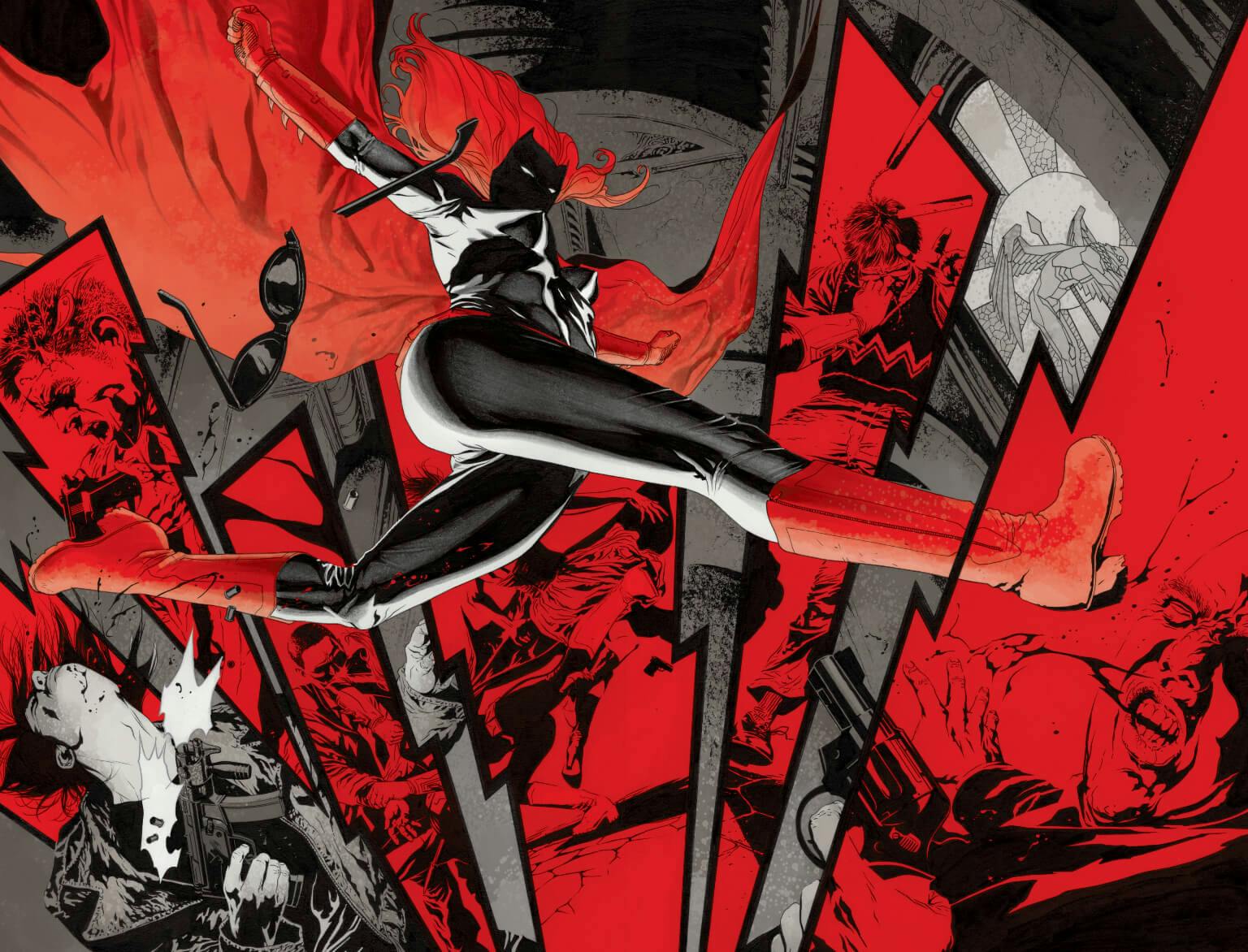 If 52 was where Batwoman was born, then Detective Comics was where she came of age. The Batman titles went through a restructuring after the events of "Batman R.I.P." took Bruce Wayne off the table, and Batwoman was given the title's lead role in Detective Comics #854-863. Many of the story and character concepts visible in the Batwoman take their cue from this legendary run, including Kate's father Jacob (played by Dougray Scott), the villain Alice (played by Birds of Prey's Rachel Skarsten), and Kate's iconic hairstyle. The collaboration between writer Greg Rucka and artist J.H. Williams III was lauded by critics and fans alike, skyrocketing Batwoman to new heights of popularity. Check out the team's inaugural storyline, 2009's "Elegy," which is widely considered one of the finest comics of its era. 
Solo Runs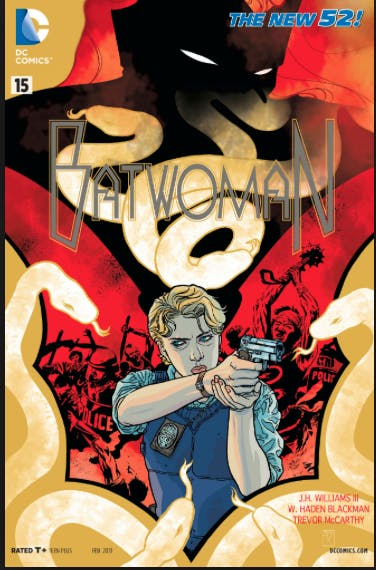 Want more Kate? The DC Universe comics library has both of her eponymous titles. In Batwoman (2011) writer-artist J.H. Williams III teamed up with writer W. Haden Blackman for a series that picked up threads of the previous Detective Comics run and introduced a romance between Kate and police officer Maggie Sawyer. Kate was given another ongoing series in DC's Rebirth era with Batwoman (2017), which followed her globe-trotting adventures, on which she was assisted by Alfred Pennyworth's daughter Julia.
Batwoman Eternal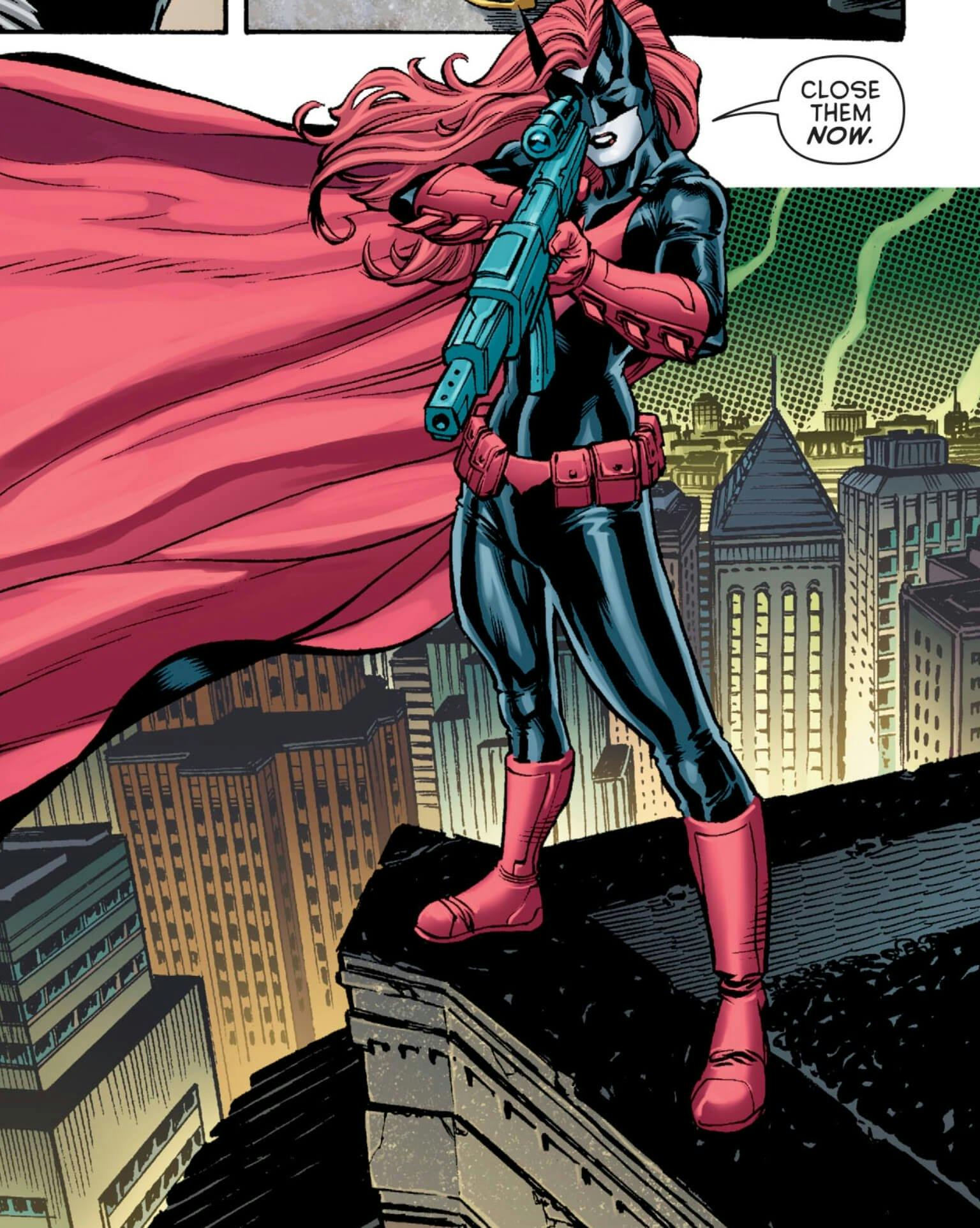 If you'd like to see Batwoman team up with the rest of the Batman Family, then the Rebirth era run of Detective Comics (2016) is also required reading. The story begins with Detective Comics #934, where Batman approaches Batwoman and asks her to start a boot camp for Gotham's vigilantes. As a sign of trust, Batman unmasks himself as Kate's cousin Bruce, a fact she had already deduced a year earlier. Throughout the run, Batwoman helps build Clayface, Orphan, Red Robin, and Spoiler into stronger heroes, but finds that her ideologies sometimes clash with those of Batman. Things come to a head in Detective Comics #973 when Kate crosses a moral line, driving a wedge between Gotham's vigilantes. Read this storyline, and decide if you're on Team Batman or Team Batwoman.
Getting Animated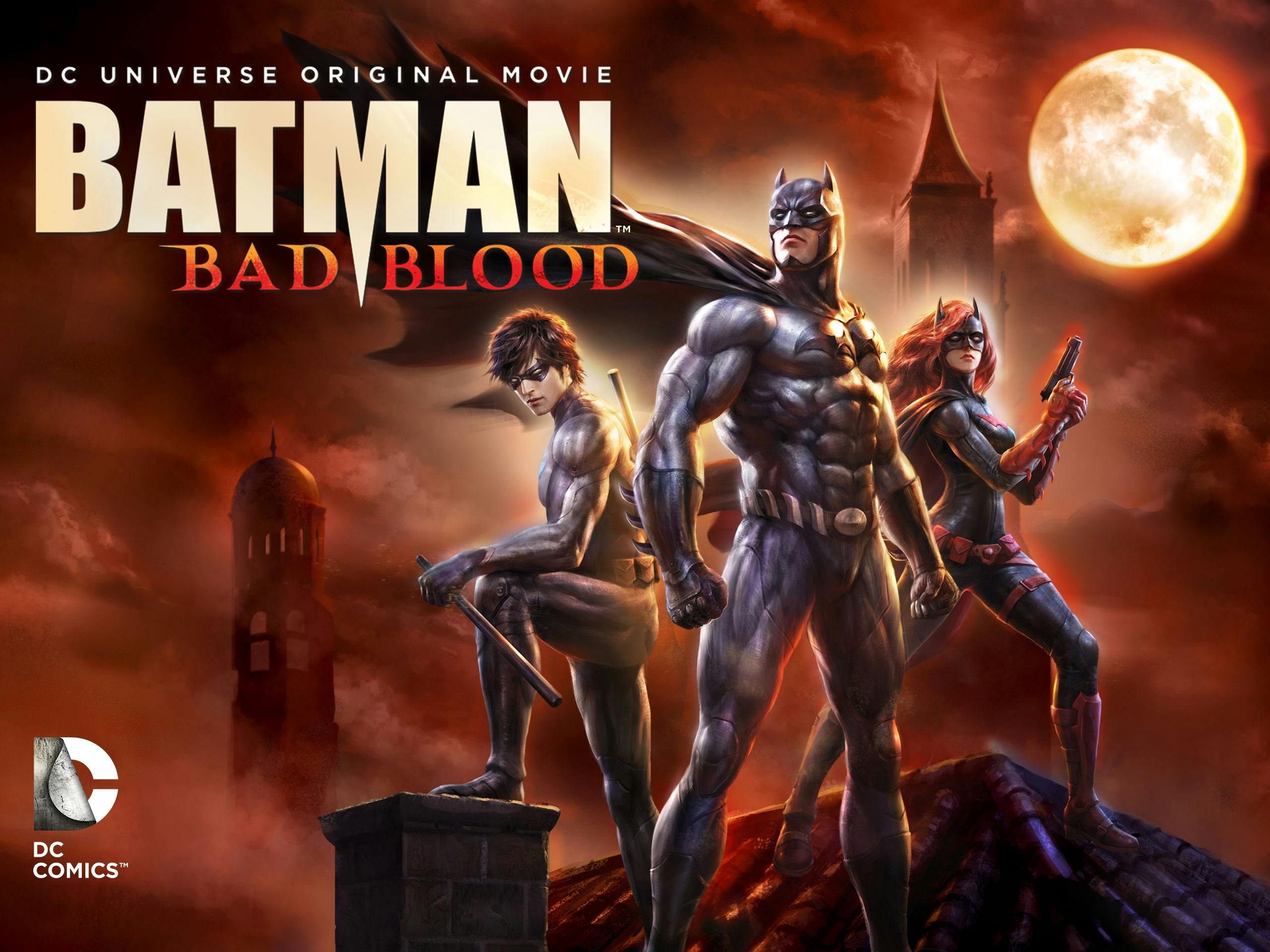 Batwoman has made her fair share of animated appearances. She made her screen debut in a dream sequence in the 2015 animated film Batman vs. Robin, before playing a major role in 2016's Batman: Bad Blood. Here, actress Yvonne Strahovski voices Kate, who's faithfully adapted from the comics. including her military background and her romance with Renee Montoya. Batwoman's conflict with Batman over firearms, and Nightwing's crush on Kate from the 52 comic series are also mentioned. And if you're a fan of DC Universe's Young Justice: Outsiders, look out for Batwoman in the episode "Princes All."  
Are you excited for the Batwoman TV series? Let us know in our Community!