Batman and Robin aren't the only Dynamic Duo in Gotham City. The animated series 'Batman Beyond' takes viewers to the Gotham of the future, where Bruce Wayne (voiced by 'Batman: The Animated Series' star Kevin Conroy) has retired and his teenage protégé Terry McGinnis (Will Friedle) is the new Batman. And this Friday, August 20th, you can watch the show's first season newly remastered in HD right here on DC Universe... One of the hallmarks of 'Batman Beyond' was the interplay between the elder stoic Bruce and the emotional novice Terry, with their well-written partnership making them one of the greatest duos in TV animation history. We recently had a chance to sit down with Kevin Conroy and Will Friedle, who shared memories about their time on 'Batman Beyond,' as well as Bruce and Terry's unique relationship...
On Fan Expectations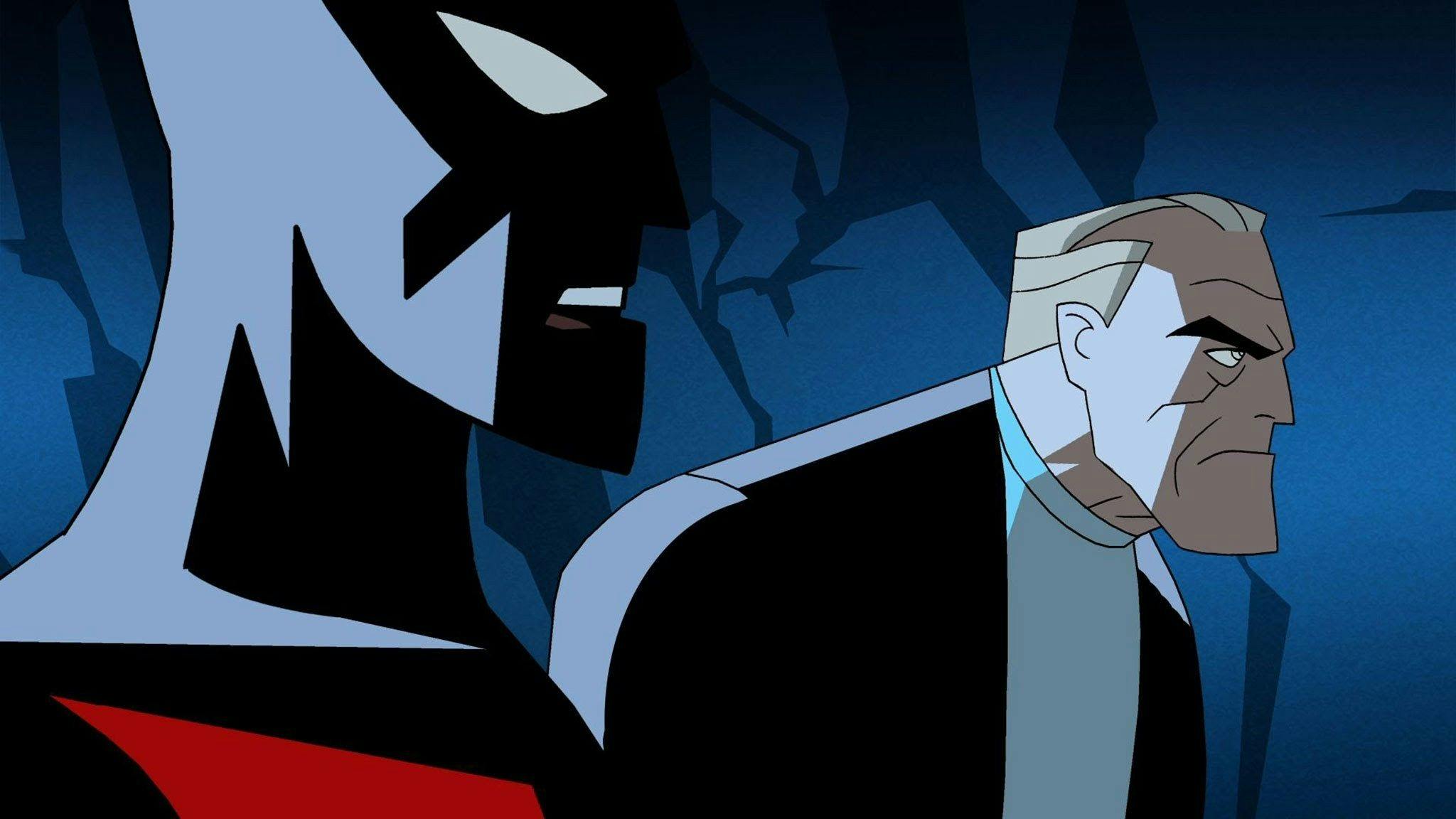 Friedle: "It was tough before we ever aired because people heard teenage Batman and they thought it was going to be kind of a lighthearted romp until they saw it and went. 'Oh God, it's not this at all.' Then people really became fans of it. But until then it was tough."
Conroy: "When you're the voice of an animated character you live in people's imaginations, so they have a very intimate relationship with you. I've had people come up to me all the time and say, 'You're the voice I hear when I read the comic books. You are the narration of Batman from my childhood.' If I wasn't going to be true to that, and I was going to change it somehow, they'd nail me in a minute. They'd hear it in a heartbeat. So the trick has really been to be consistent, but keep it fresh and not allow it to get stale. I thank my background as a theater actor, where you have to do a show eight times a week for a year, you learn how to keep things fresh. It's just part of the job. The trick has been to keep it consistent and to be true to the character, because there is no audience more passionate than the Batman audience. They love the character. He's a part of the family. It's amazing."
On Terry's Appeal
Friedle: "I think the thing that resonated with most of the fans, at least with Terry, was the fact that he was truly the everyman. He wasn't a billionaire. He was a kid in high school who managed to be trained by Batman. He didn't go to the League of Shadows. He could have been anybody watching 'Batman Beyond'; which I think resonated with a lot of people. It was my first animated series, so everything related to 'Batman Beyond' is so special to me. I have trouble dissecting the character from me just because I threw myself into it wholeheartedly, as Terry was learning to be Batman. I was learning to be a voiceover actor, and as Bruce was teaching Terry, Kevin was teaching me. So the whole thing is all intertwined in my life."
On Favorite Episodes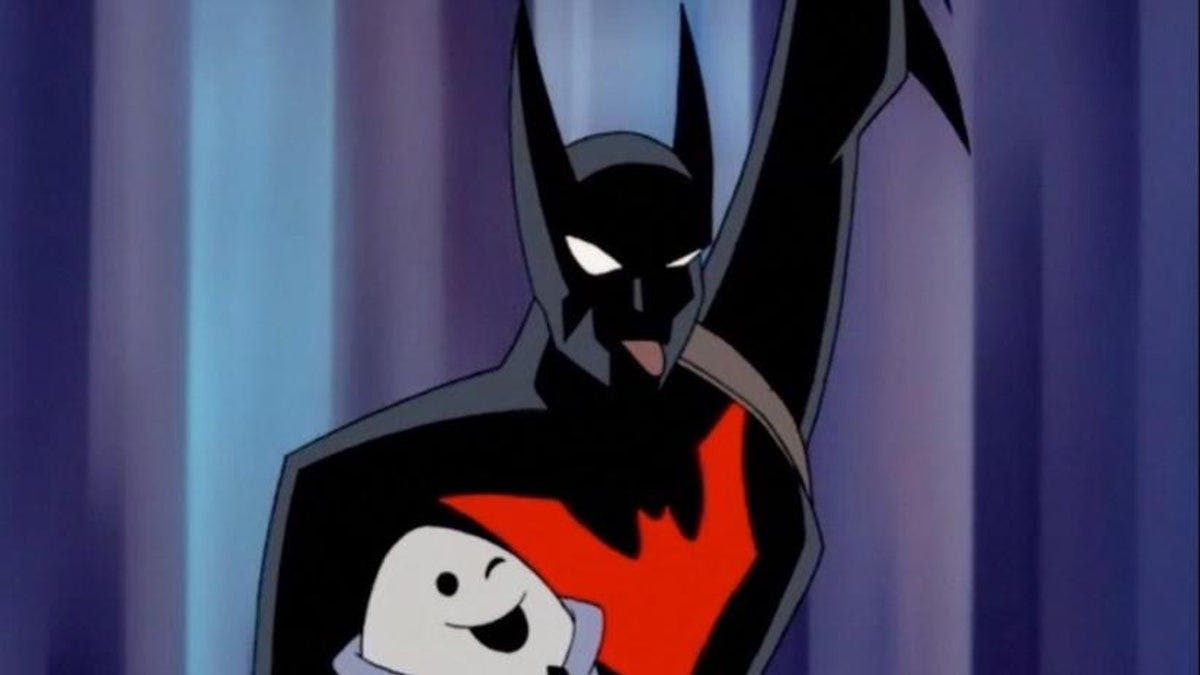 Friedle: "I loved 'The Call' which is a two-parter where he joins the Justice League just because it was the first time my entire life I ever got to say 'Superman' which is awesome. But I'm an 'Eggbaby' fan. Some people aren't, they hated it. I thought maybe it was because, as an actor we had done 48 brooding episodes, so to do one where Terry's running around town trying to find a mechanical egg was pretty awesome. People did not like it. At the time diehard fans did not like anything humor related with Batman Beyond."
On the Dream Cast for a 'Batman Beyond' Live-Action Film
Friedle: "For Bruce I would do either Michael Keaton, although frankly I don't think he's old enough, and I think Clint Eastwood would be really cool. Bruce is supposed to be in his 80s, so I just don't think Keaton would be old enough. As for Terry, everybody keeps throwing actors out at me and people seem to forget that Terry is 17 and he needs to be 17. So I would go and I would find a brand new actor that nobody knows yet and I would put the mask on."
On Where the Story Would Go if it Was Revived
Conroy: "If 'Batman Beyond' came back, I think it would be really interesting to explore the relationship between Bruce and Terry knowing that Terry's his son. That would give it a whole different area to explore. That'd be fun. 'Batman: The Animated Series,' if they ever brought it back, what I love were the stories where you explored Batman's Bruce Wayne psychology. The interior monologue that went on with him. Like in 'Perchance to Dream' where he goes back into his childhood and he had scenes with his father. Everything about Bruce Wayne is haunted by the past. He stuck in that moment when he was 8 and he watched his parents getting murdered. That's what made him happen. That's what made Batman happen. So emotionally he's stuck there, so anything that explores that aspect of the character I love. The ones that go into his psychology I love. Like the Mad Hatter ones or the Joker ones where they get into his head. Those are fun to play."
On Whether or Not, after the Events of 'Epilogue,' Bruce Knows Terry Is His Son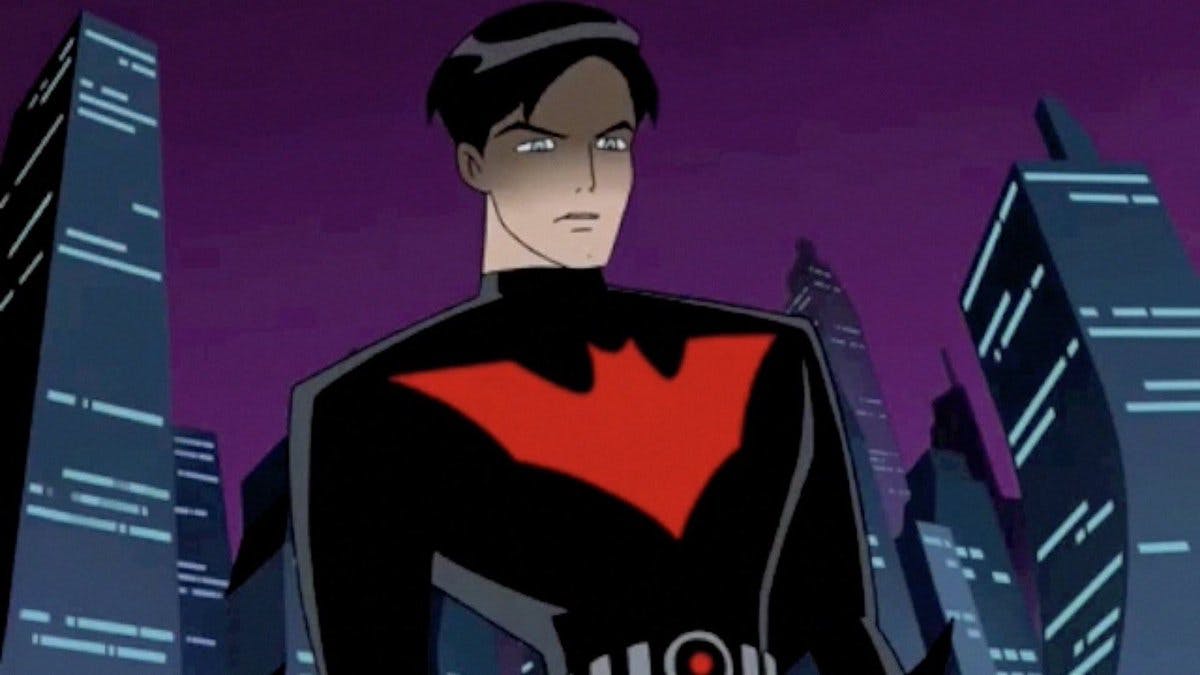 Conroy: "I think so. Absolutely. That is invested in my performance. I felt very paternally towards Terry before we knew that was going to be the storyline. That's just the way it was written, that dynamic in the relationship. He had a very paternal attitude towards him. So yea, I think he knows."
What is your favorite Bruce-Terry moment in 'Batman Beyond'? Let us know in our Community!