One of the most visually dynamic artists working in the industry today, Joëlle Jones broke into mainstream comics with a story in DC/Vertigo's 'Fables,' before winning widespread acclaim for her indie series '12 Reasons Why I Love Her', 'Spell Checkers,' and 'Lady Killer.' She eventually returned to DC for the four-part Supergirl origin series 'Being Super' and a run on writer Tom King's 'Batman,' before writing and illustrating DC's current 'Catwoman' series. Along the way she's also found time to design a series of DC Collectibles 'Cover Girls' statues as well as provide art for the fashion designer Prada. We recently caught up with the multi-talented creator and she told us about her DC work past, present, and future...
Your first DC Super Hero series was 'Being Super'. What drew you to that book? 
I've always been a huge comic-book nerd. I never thought of myself as drawing these characters, but occasionally, especially with 'Being Super,' somebody comes to me with a story in mind. I was not interested at all in Supergirl. I'm like, "She's not for me." But I was so struck by the character, and the story [by Mariko Tamaki], specifically, was gorgeous, so it kind of drew me in. And now I'm a Supergirl fan.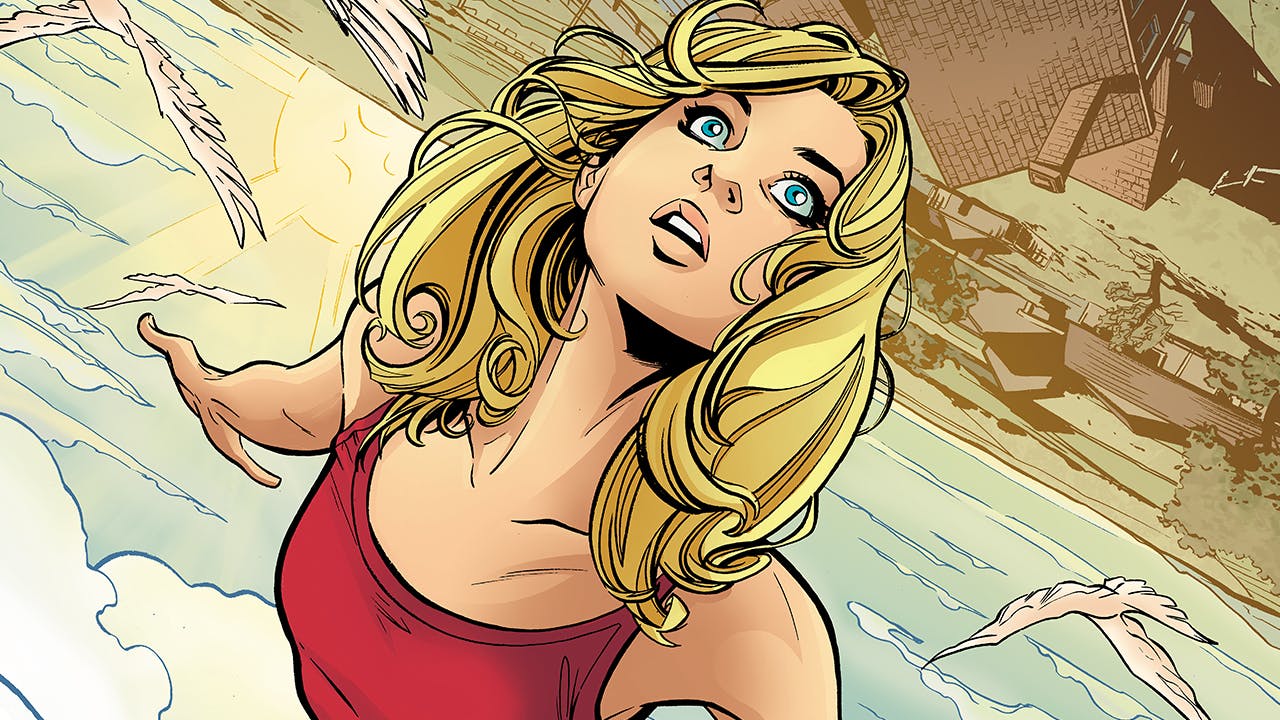 What do you think accounts for Supergirl's continuous popularity?
She speaks to this optimistic strength, that in order to be a hero, you don't have to be traumatized and grim. No offense, Batman. [Laughs.]
[Laughs.] Not everybody is Batman.
Not everybody has to be that kind of hero. This sort of optimism for the future, this childlike sense of fun about her...I think people really kind of want that.
That's one of the amazing things about your work. You manage to veer back and forth between the gritty and the fun, and yet maintain your distinct style. Is there any kind of conscious effort behind the fluidity that marks your work?
No, not at all. I often want to be a better artist. So I'm constantly trying to learn and grow. There's an underlying thing that'll always be there that I can't get rid of. For me, I get really into the story. So it just kind of comes out where I like the acting part of it. I like to bring out the emotions quite a bit, and facial expressions. Yeah, I've been really lucky to work with writers that really inspire me to just go for it.
How did you come to work on 'Batman,' and become the keeper of the Cat?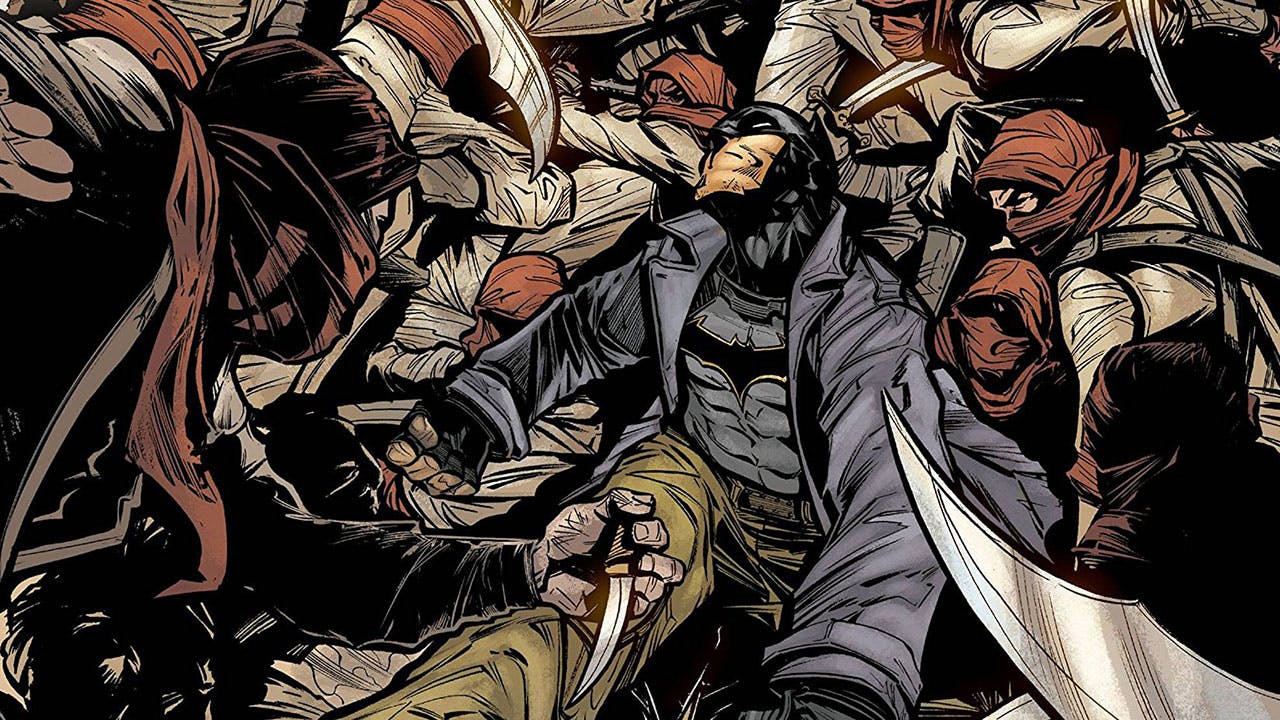 Yeah. I was in the DC Writers Workshop, and Scott Snyder was teaching a class, and they asked us to write sample scripts. I kept thinking, "Because I'm a woman, I should do a male character." I'm like, "Oh, they'll expect me to write a woman." I kept struggling, and having a hard time, and I was like, "Screw it, just do what you want to do and write Catwoman." And I had the most fun. DC was really interested on my take. At the same time, Tom King was like, well, do you have time to draw Batman? And I was like, "Well, yeah, I've got plenty of time for Batman..."
This year is the 80th anniversary of Batman. What does the character mean to you? 
He's a folk hero. Everybody knows him. But I think the thing that -- I don't know if this speaks to everybody, but for me in particular -- it's taking a trauma and using that to fuel something good. Moving on to making greatness out of something that's really tragic. And I think that idea of reinventing pain is something that really appeals to me, personally. That ability to make a strength out of a weakness.
The relationship between Batman and Catwoman was taken to new levels with your work on the book, and the wonderful subtleties you would bring to it, as well as a playfulness.
I was lucky to pop in at a point in the story that I was so excited to read as a fan, to draw him was just a blast. The dynamic in the relationship between the two of them, that made me interested. Because you know, most sitcoms, when they get together, you're like, "I'm done." Their relationship made me want to read more. I'm like, "Oh they're funny together. There's some interesting things happening. Having to meet the ex-girlfriend. All this really great stuff..." Yeah, I was super lucky to come in at a time that was just like, they're already in the relationship and they're going through it together. I love them fighting crime together.
Your wedding dress for Catwoman inspired some great convention cosplay...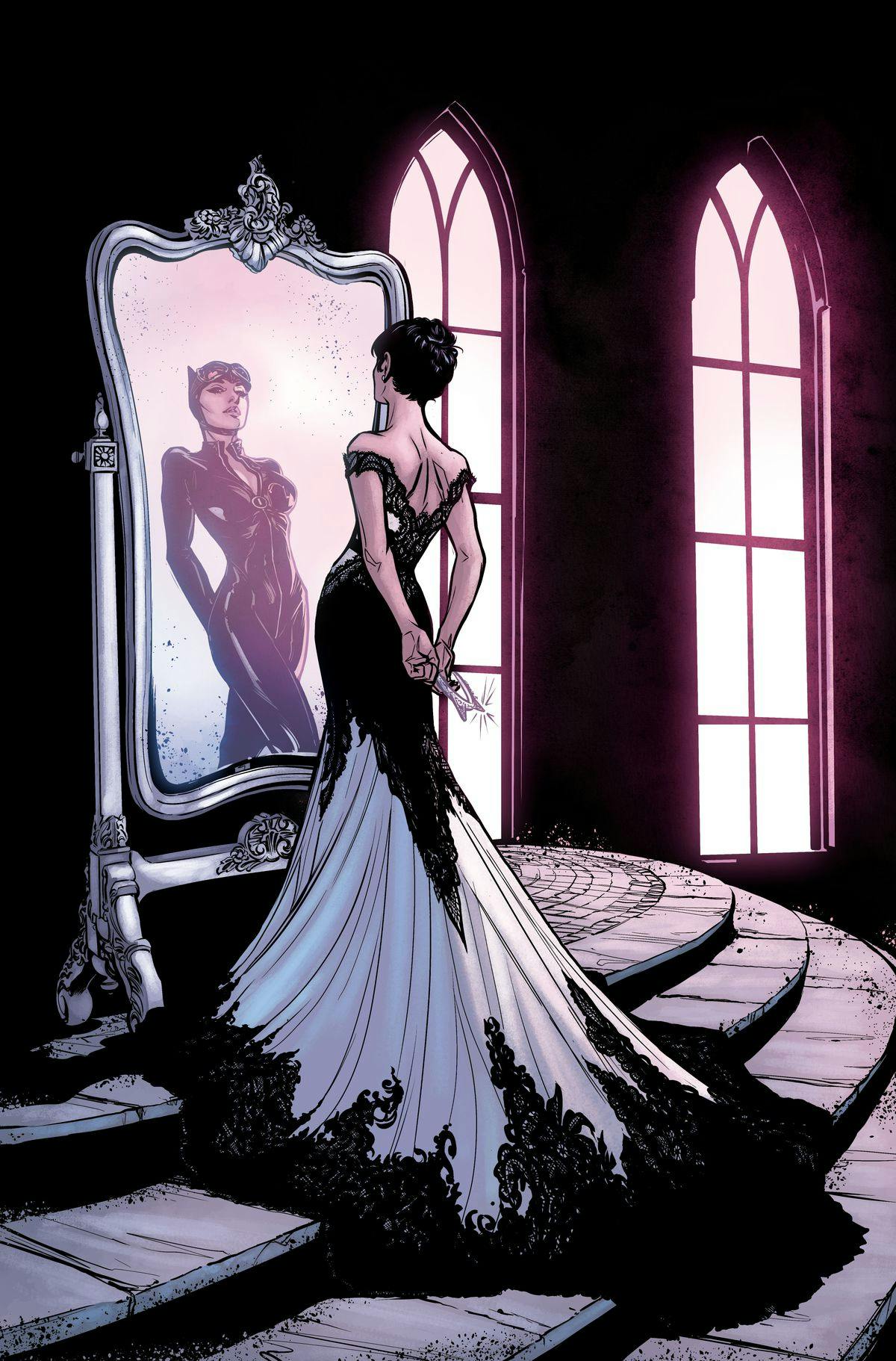 Yeah. I feel really bad for designing the dress. For all the other artists who will have to draw it, and for all the cosplayers that are trying…I am amazed. It was something I kind of pushed my way in. I didn't know if they were really getting married or what was happening -- "But if she's wearing a dress, I'm going to design it." I loved it. But I don't want you to forget that she's also a criminal. So if she's going to go out and have an adventure, she's probably going to steal something.
That's her idea of fun.
Let her get out sometimes and have some fun.
When you came to write and draw the current solo 'Catwoman' book, you started with a story you developed in the DC writing workshop...
Yeah, when I originally wrote it in the writers' workshop, they were not getting married. There was no marriage or anything like that. I started her from a real uptake of like, "She's just having a blast and running around stealing everything." Then I got her kind of on a downturn. So, I kind of had to reverse it and do it backwards. So now, I'm at the point where I'm starting to build her back up before the next hurdle comes to her. That's kind of been an approach for me. I learned how to be a little more nimble than I thought.
You're still writing and drawing 'Catwoman.' How far out have you planned her story and where we might see you next in the DC Universe?
I took a little bit of a break from drawing, just to kind of catch my breath a little bit. I'm still writing it. I think I took like a month off, and immediately I'm like, "I miss drawing Catwoman. I can't take it anymore. Let me draw it." I think it's not until October/November, but I'm going to work way ahead with another arc. I definitely have more I want to say. I want to take her out of Villa Hermosa for a little trip. I want to build on how she's kind of getting worse. Yeah, I mean, I'm going to keep doing it as long as they let me. I'm kind of obsessed with Catwoman. [Laughs.]
Is there anyone else in the DC Universe you'd like to have a crack at?
My eyes are always bigger than my stomach when it comes to that. There's so many. Yeah. I'm fascinated by Constantine. I wouldn't mind taking a crack at something from that world. I love blood and gore and all that. [Laughs.]
Are you a Joëlle Jones fan? Let us know in our Community!