"The Death of Superman" is a story that's been told in numerous media over the past 26 years, from the original comic-book storyline (read it here) to writer Roger Stern's 1993 novel adaptation to the 2008 animated film Superman: Doomsday (watch it here). Of course no screen version has so faithfully retold the tale as this year's The Death of Superman. Directed by DC Animation stalwart Sam Liu and co-directed by Jake Castorena, the film stars real-life husband and wife Jerry O'Connell and Rebecca Romijn as the Man of Steel and his soulmate Lois Lane. The Death of Superman is now available to watch right here on DC Universe (watch it here); with its story set to be concluded in next year's sequel Reign of the Supermen. We recently caught up with the stars and they told us how they approached playing two of the most iconic characters in pop culture history...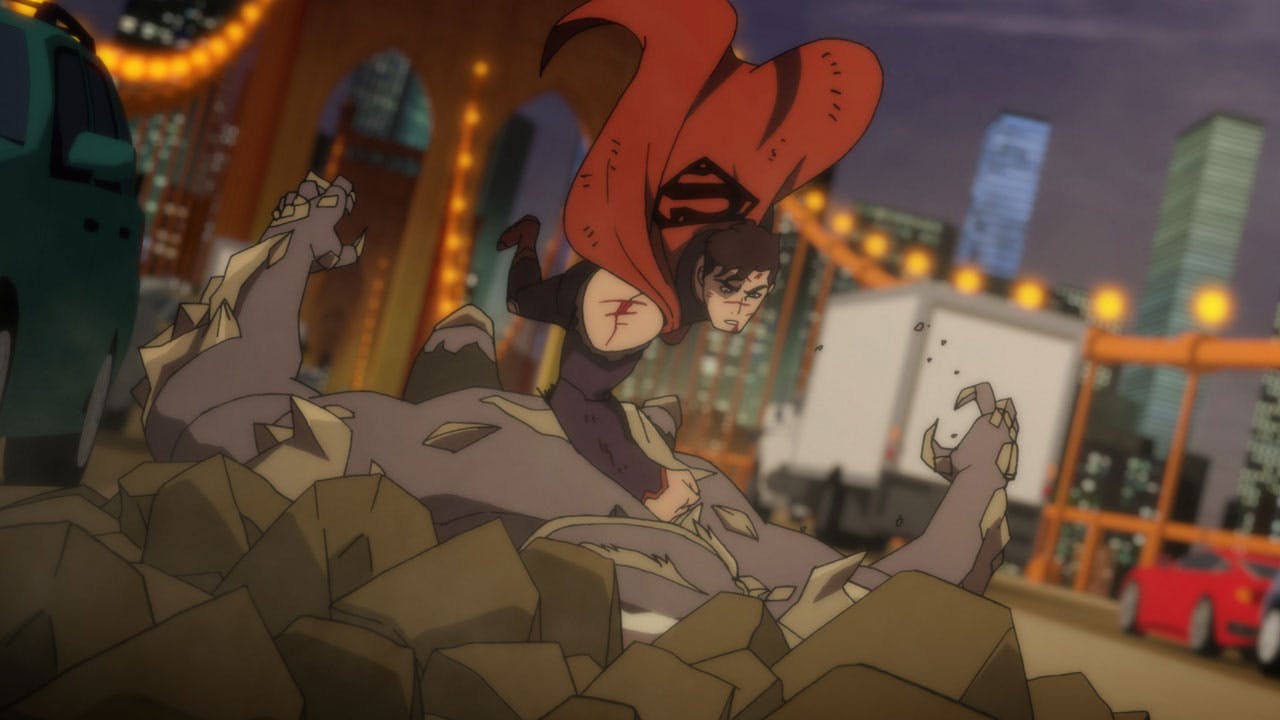 On making the characters their own...
O'Connell: You know, what's funny is, watching the finished product -- which is great, by the way -- it's amazing how Rebecca and I, [as] Lois and Clark, have a rapport. We have been together for 15 years, but it's just fun to see it. It was really fun. It was just such a fun choice that they made to say, "Hey, let's bring Rebecca in as Lois." I just love the relationship between Clark and Lois in Death of Superman, and it makes what happens at the end... Spoiler alert!
Romijn: Someone dies.
O'Connell: [Laughs.] It's a film that packs an emotional punch.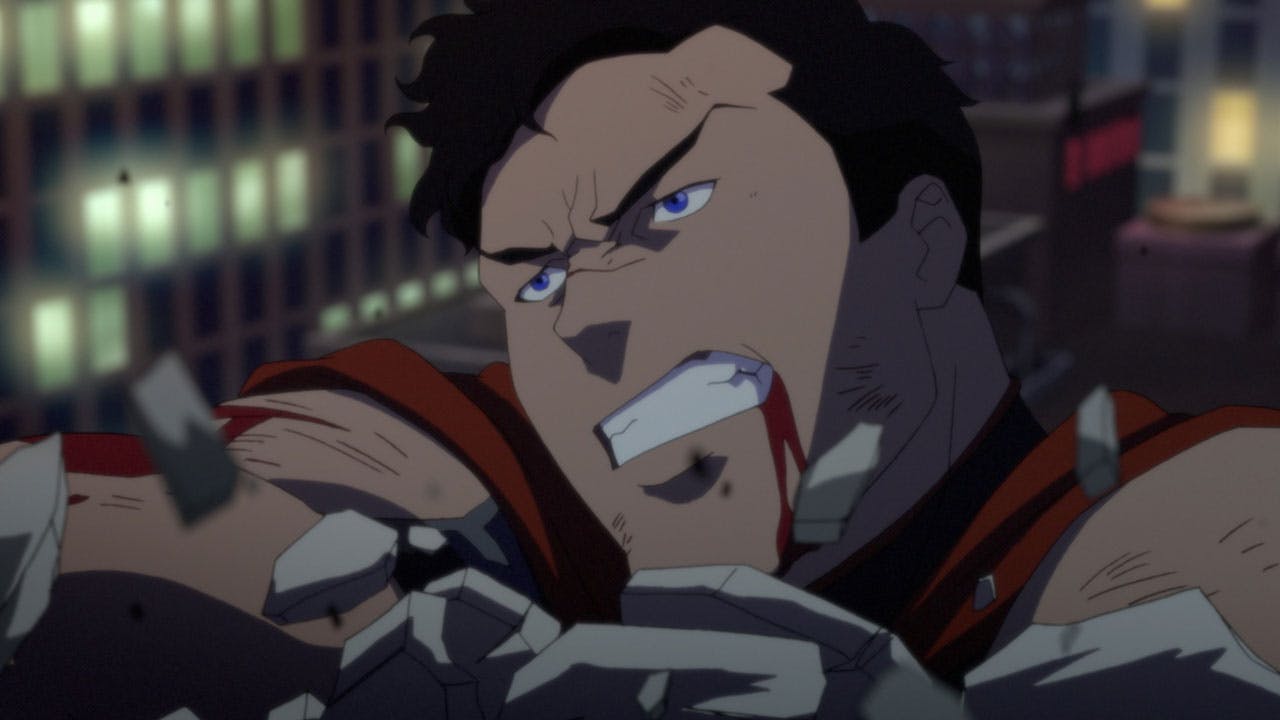 On dealing with the film's intense emotions...
Romijn: As an actor, when you're doing something in live-action, you're telling a whole story. When you're doing voiceover work, you're just doing your sides of the scenes and you're skipping to the next scene. So you're not truly telling a story. You're leaving that up to the animators and directors and editors. You're just facilitating the voice. So we really have to rely on our directors to guide us and make sure we're hitting the right emotional level. We try to give them some options for editing. But really, I think it's a testament to how good all the actors are in the movie, and how good our directors are, that it comes together so beautifully. Watching those scenes is magical.
O'Connell: DC Animation right now, it's as good as it gets [in] the whole superhero universe. DC Animation is really doing some of the coolest stuff right now. It's such an honor to be here, and a real honor to be a part of Death of Superman, which is an important event.
On recording their performances...
Romijn: They bring us in and have it all done separately, and then they set it to the animation, and then they bring us all in separately again to tweak our dialogue. That's typically the first time we get to see if the scenes worked or not.
On the film's fidelity to the original story...
O'Connell: I got to say, the DC Animation peeps are the best at staying faithful to the source material -- which a lot of people are going to know -- and at the same time, updating it a little bit. I appreciate them so much, and I say that not only say that as an employee. I say it as a fan.
Romijn: Also, when you grow up knowing these iconic characters, and then getting asked to play one... I had not thought about it that much until I was standing there in the booth playing out this love story between Lois and Clark, and saying dialogue that I remember from when I was a kid, and remembering Margot Kidder saying that [in the Superman movies, watch them here and here]. I welled up with tears. My heart was beating. That was emotional, just playing out that story.
On their favorite screen Superman...
Romijn: [Christopher Reeve] was my first childhood crush. Sorry, Jerry.
O'Connell: I'm a Dean Cain/Teri Hatcher kind of guy [watch them here in Lois & Clark: The New Adventures of Superman]. I'm a little old school like that.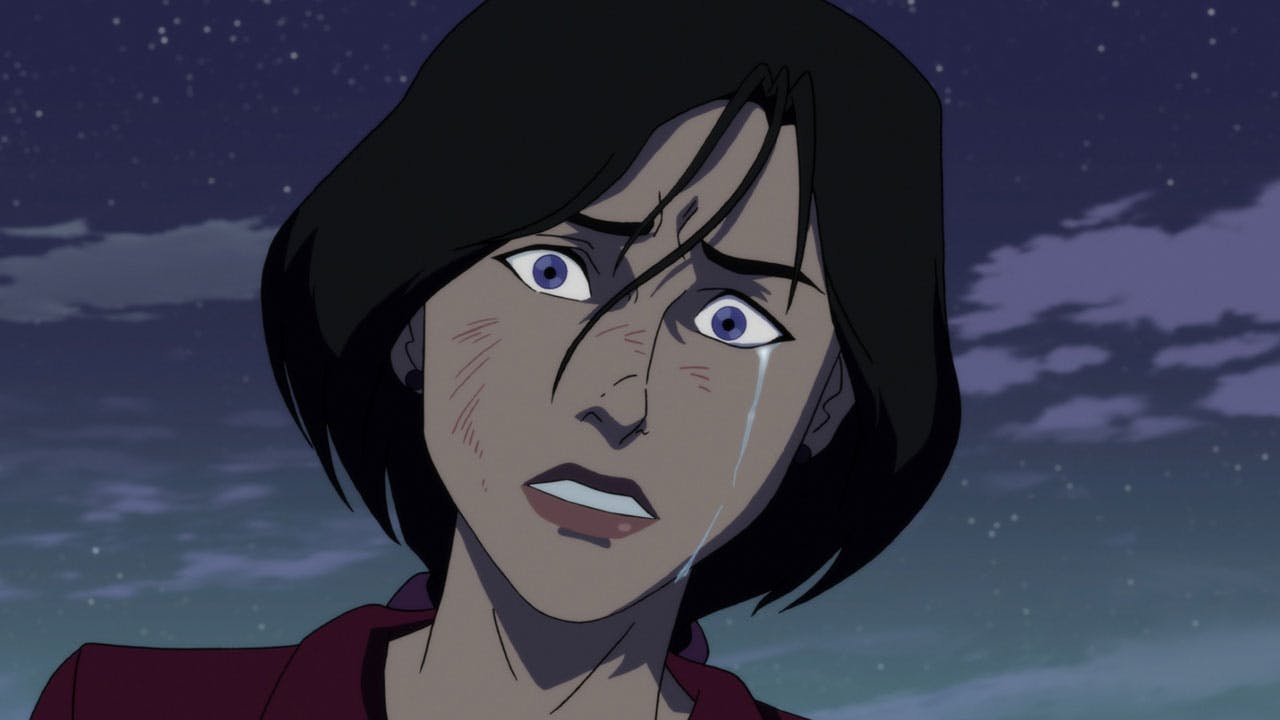 On Lois and Clark's enduring relationship...
Romijn: Lois was introduced in 1938 [read her first appearance here], and she's the first female comic book character to have had a career. She broke the glass ceiling in 1938, which is pretty cool. She's a hard-as-nails, nothing-but-the-facts-ma'am kind of lady. So maybe she needs somebody who's even tougher than her to balance out with.
O'Connell: I think from Clark's standpoint... There's a yearning to be with someone, to tell her everything, but you can't. I think that's a common theme.
On appearing in past DC Animated Movies...
O'Connell: It's been really fun to come up through the ranks in the DC Universe. I've been Atom [in Justice League Action], I've been Nightwing [in The Batman], [and Captain Marvel in Superman/Shazam!: The Return of Black Adam, watch it here]... It's been fun to sort of work my way up the ranks. I don't want to say I'm getting called up from the minors. But when they make the call and they say, "Do you want to be Superman?" -- that's a big deal. Not only in your career, but in your life... I must have done something right. [Laughs.]