This week marks the 50th anniversary of San Diego Comic-Con, and fans will be gathering from around the world to celebrate their favorite comic book characters. Comic-Con is great way to celebrate comic book cultures and this year DC has some fun events planned to make the 50th anniversary the most epic celebration yet. Comic-Con's allure is so great that Batman, Harley Quinn, and Lobo have all attended the famed gathering at one point or another. Take a look at the Comic-Con trials and tribulations they've experienced in their comics and let them serve as your survival guide, so you can have the best SDCC experience possible!
Tip 1: Be Prepared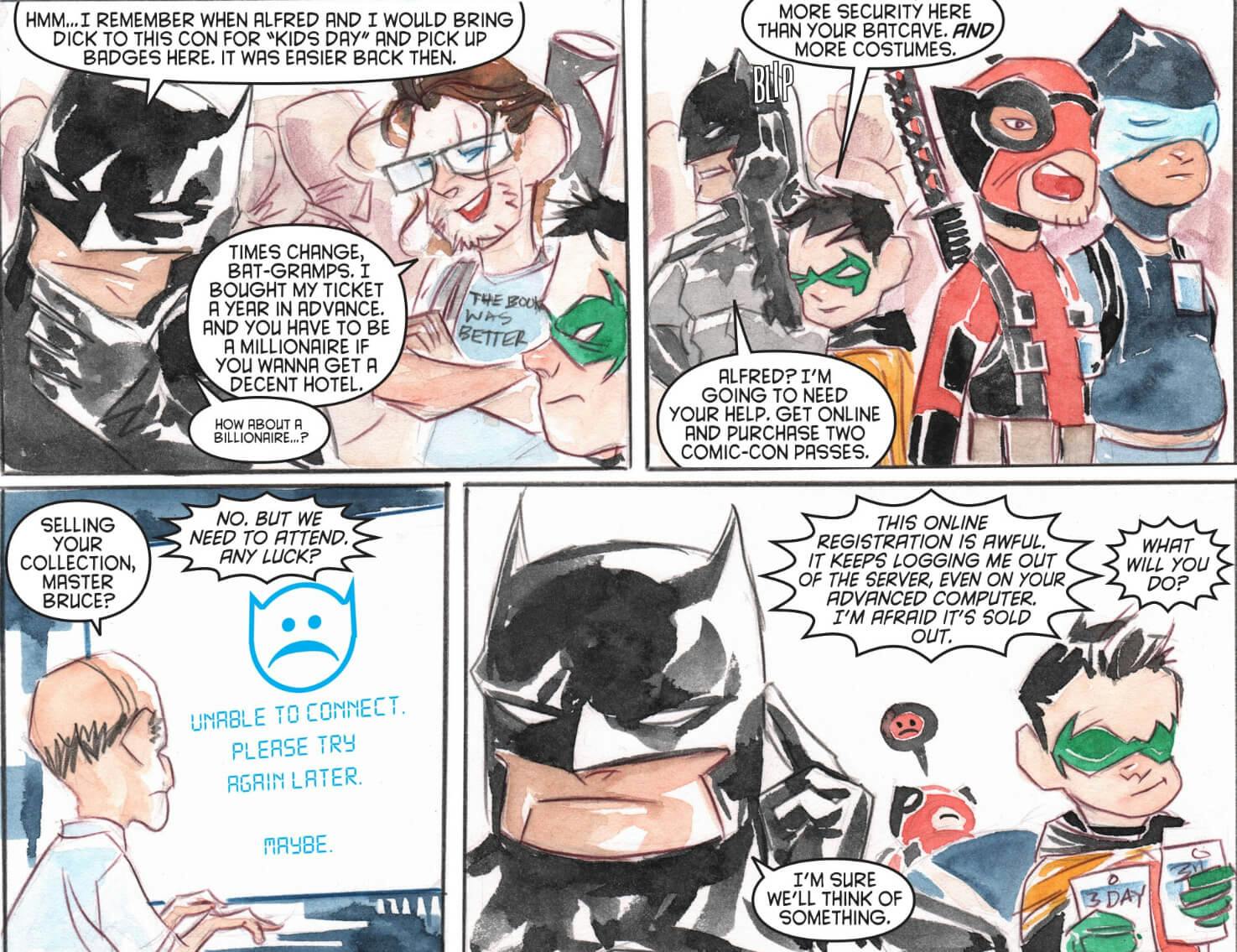 Batman is always ready for anything – except comic conventions! The Dynamic Duo once found themselves locked out of a con when they showed up without tickets. Even the powerful Batcomputer couldn't help them. Don't wait until the last minute like Batman did. Prepare for the convention early, note what panels you want to hit and the times they start...and by all means make sure you pay attention to the dates that badges go on sale!
Source: 'Batman: Li'l Gotham' #15
Tip 2: Pace Yourself in Long Lines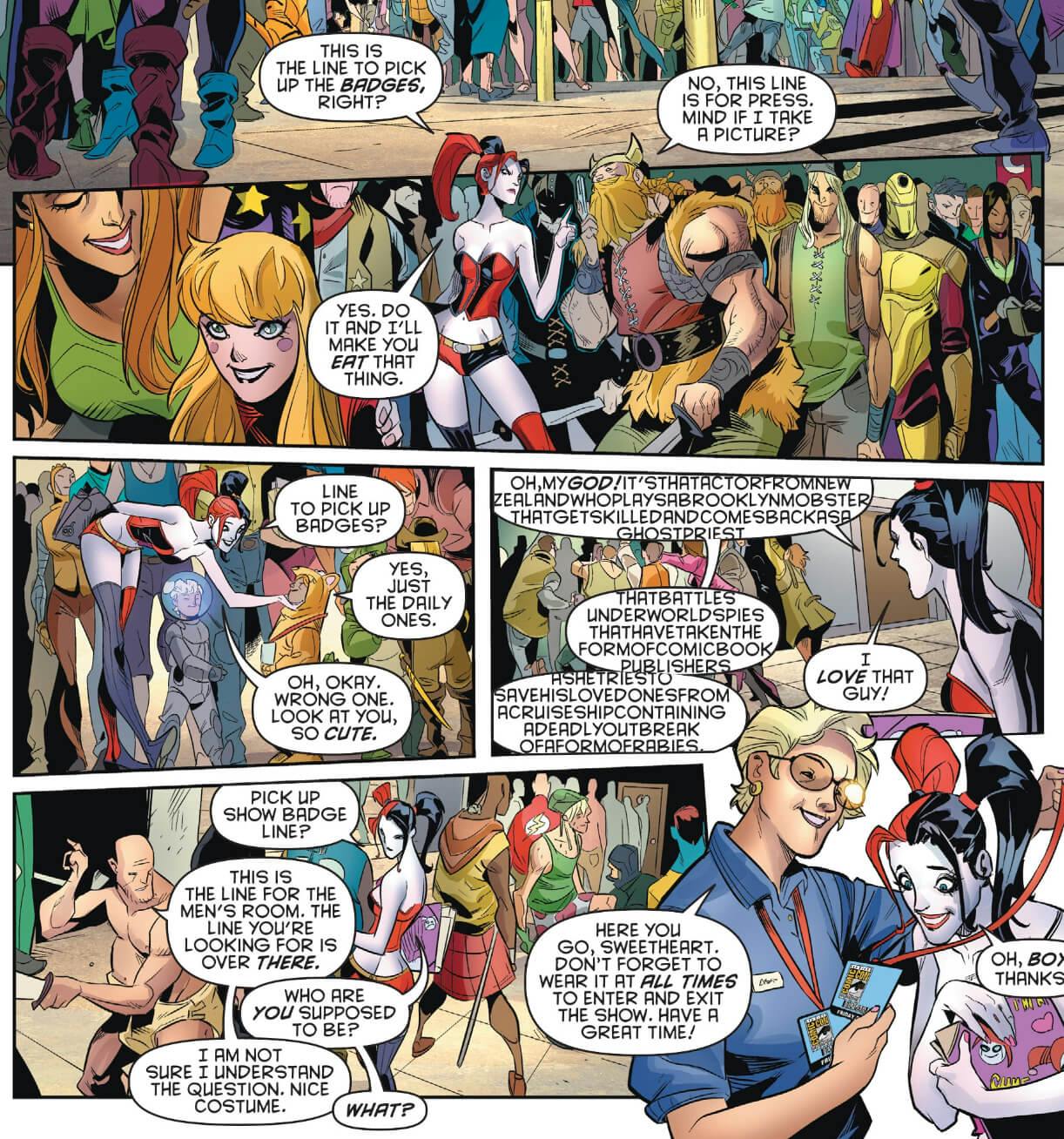 Harley Quinn may not be an ideal person to emulate, but her attitude about the lines at one San Diego Comic-Con was pretty understandable. Everywhere she turned, there was a long line she was forced to enter, but, surprisingly, Harley maintained her patience. Follow her example, and manage your expectations. The most popular attractions will have the longest lines, so show up plenty early, find a way to stay patient and relaxed, and use the experience to make friends with your fellow con-goers.
Source: 'Harley Quinn Invades Comic-Con International San Diego' #1
Tip 3: Deal With Your Issues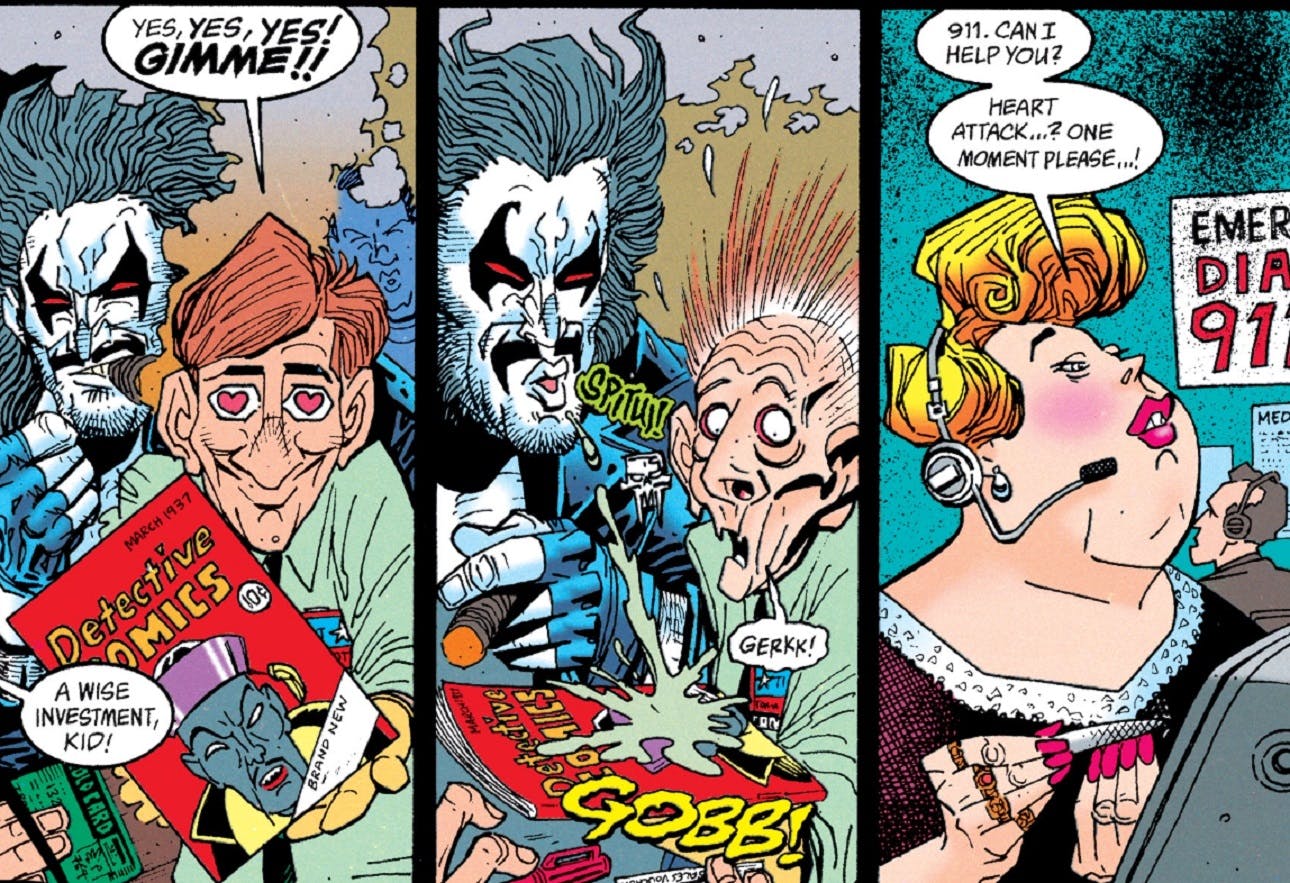 The San Diego Comic-Con is a great place to search for the next addition to your collection. The comic dealers have boxes upon boxes of back issues, and one of those boxes might contain the comic you've been trying to find for years. There's nothing like locating that hidden gem that's evaded you for eons—just watch out for Lobo, because the Main Man LOVES to ruin priceless Golden Age comics.
Source: 'Lobo Convention Special' #1
Tip 4: Check Out All the Cool Movie and TV Props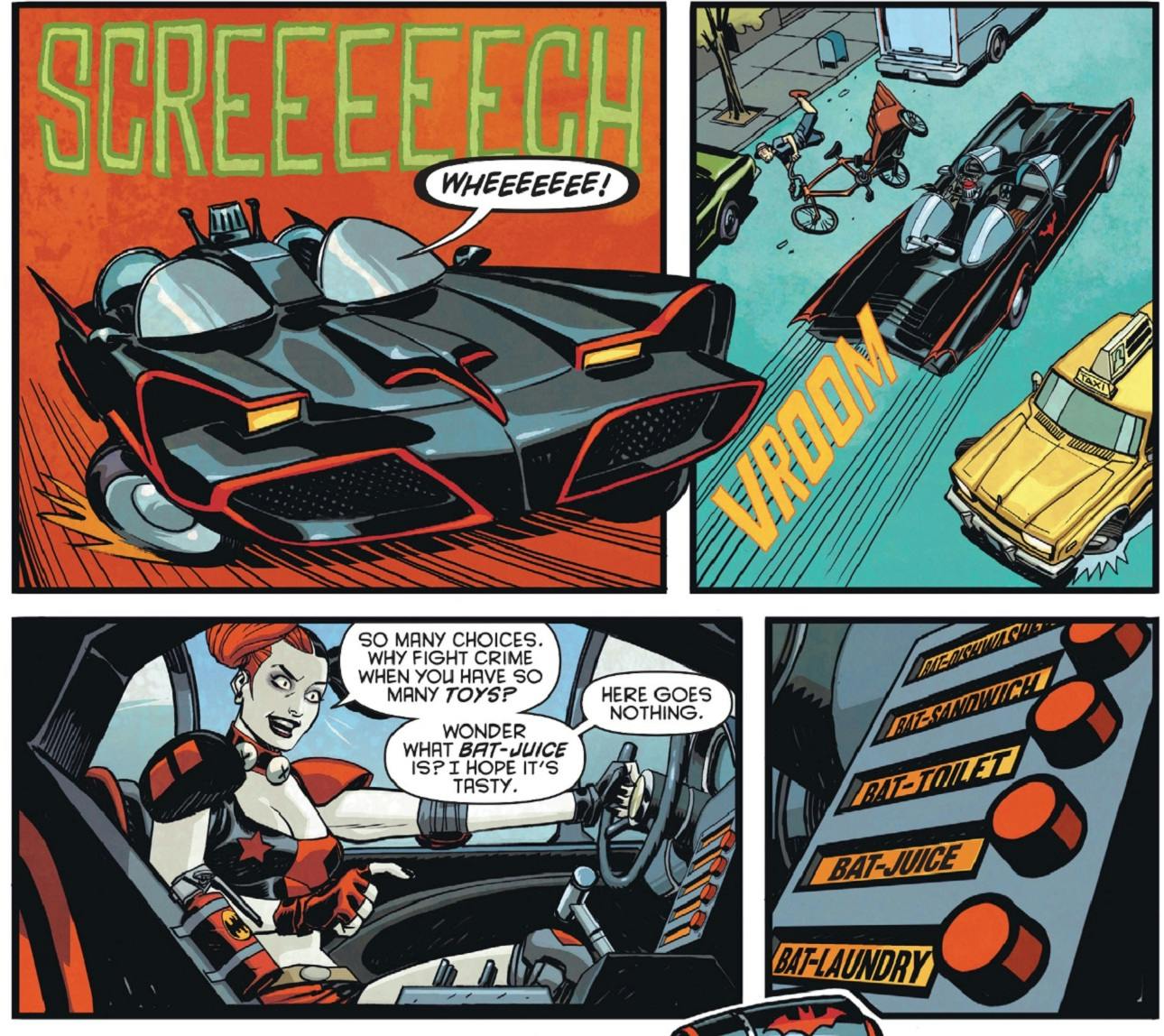 If you're at Comic-Con this year, make sure you check out the DC/Warner Bros. megabooth (#4545), which will feature some very cool props and costumes from Christopher Nolan's 'Dark Knight' trilogy. But while seeing pieces from some of your favorite movies and TV shows can be exciting, just make sure you don't take things too far. The 1966 Adam West Batmobile was on display one year, and Harley couldn't help but take it for a joyride. Please enjoy the props safely from within their display cases!
Source: 'Harley Quinn Invades Comic-Con International San Diego' #1
Tip 5: Cosplay Like a Champ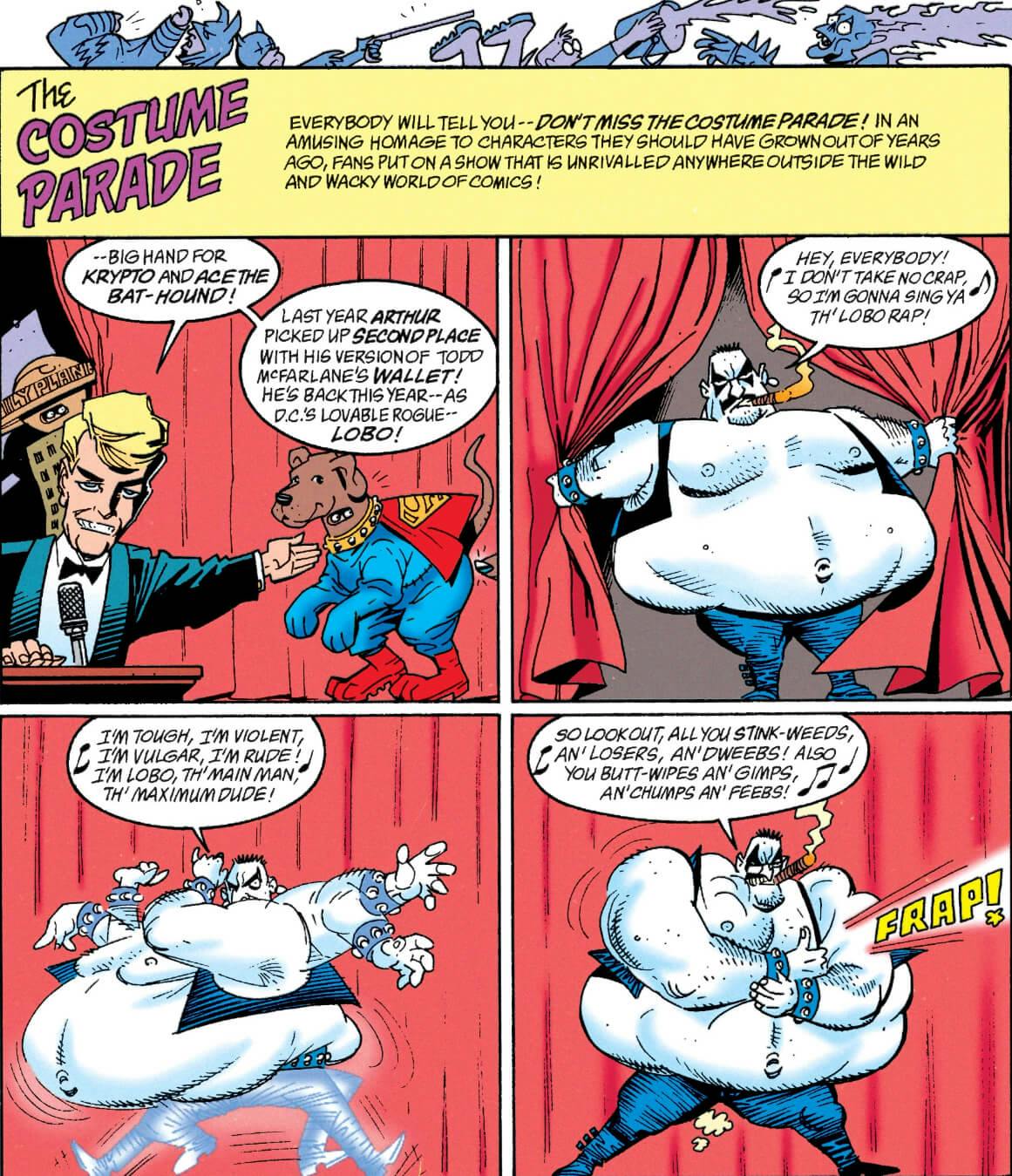 Cosplaying is one of the most celebrated rituals of Comic-Con. You're among people just like you. So put aside your insecurities and proudly dress up! Don't be shy if your costume isn't accurate or detailed, just have fun! Even Lobo, the tough-as-nails Main Man himself, embraced the spirit of cosplay by entering the costume parade and performing a song and dance. Hey, if Lobo is willing to put himself out there, then so can you!
Source: 'Lobo Convention Special' #1
Tip 6: Don't Be a Creeper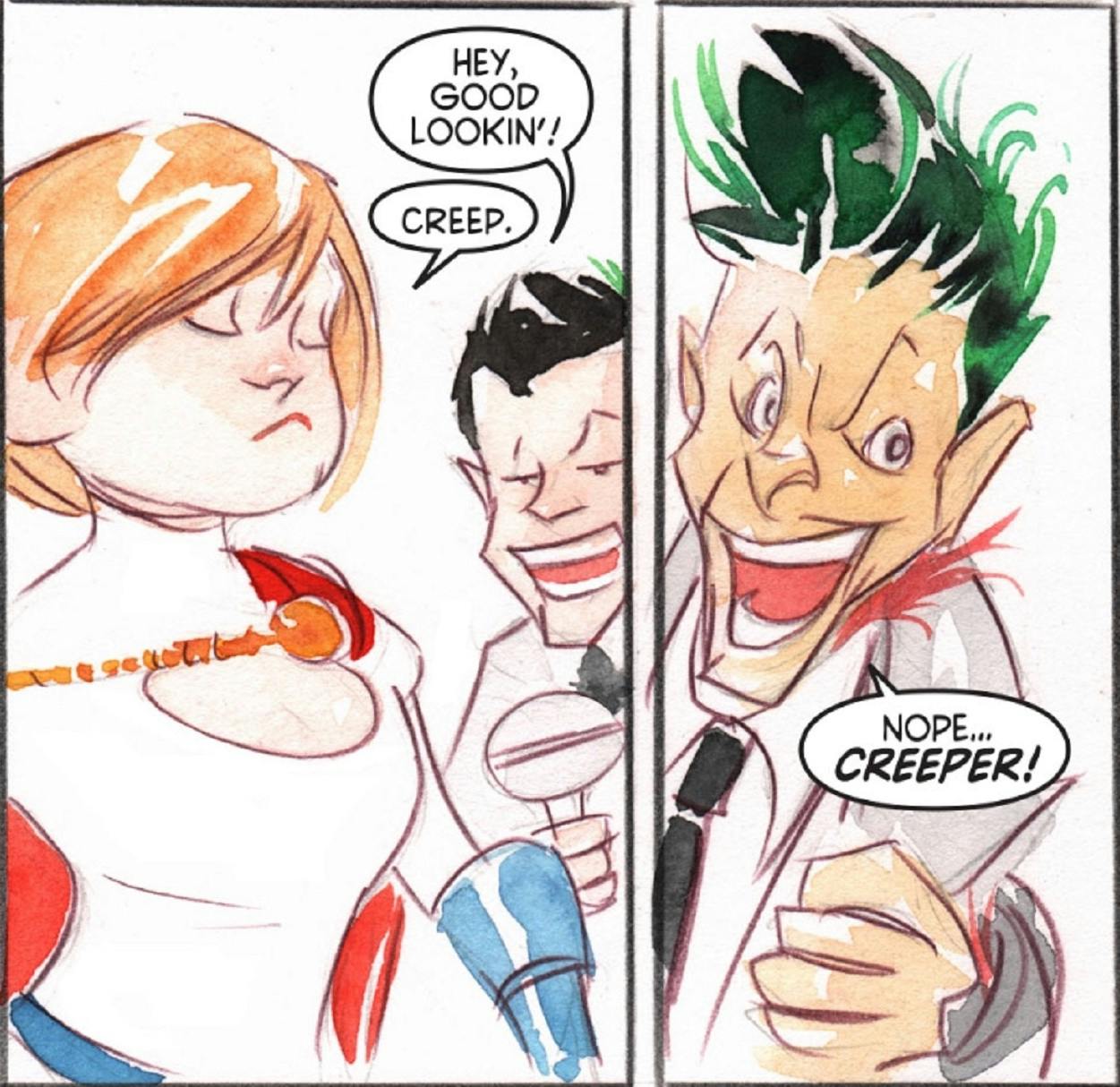 Don't make rude or suggestive comments to the cosplayers. Objectifying strangers' bodies is wrong, and won't be tolerated at any comic convention. Reporter Jack Ryder was once assigned to cover a convention for his news show, but his constant leering at the cosplayers earned him the reputation of being, well, a creeper! Respect your fellow con-goers, remember that cosplay is not consent, and have a great weekend!
Source: 'Batman: Li'l Gotham' #15
What are your Comic-Con survival tips? Let us know in our Community!