EDITOR'S NOTE: Today, DC Universe launches its month-long Meta Madhouse, in which various Super Heroes compete against each other in a series of mano-a-mano showdowns, the outcome of which is determined by fans. Since the first week of Meta Madhouse is devoted to Wonder Woman's Warriors, we think it's an appropriate time to bring out the following article, one of the earliest to appear on DC Universe. Enjoy!
About to take on a big challenge? A test of strength -- physical, mental, or emotional? Be it going to your first resistance meeting or march, getting ready for a big job interview, presenting onstage at a con in front of a crowd – or crushing the DC Wonder Woman Run Series 5K and 10K Marathon Runs, if you need guidance, like superhero-level guidance, no need to look further than Diana, Princess of Themyscira, for inspiration! 
From music to method to battle gear, what you need can be found in the films, shows, and series in which she shines. 
"You're a Wonder, Wonder Woman" -- Music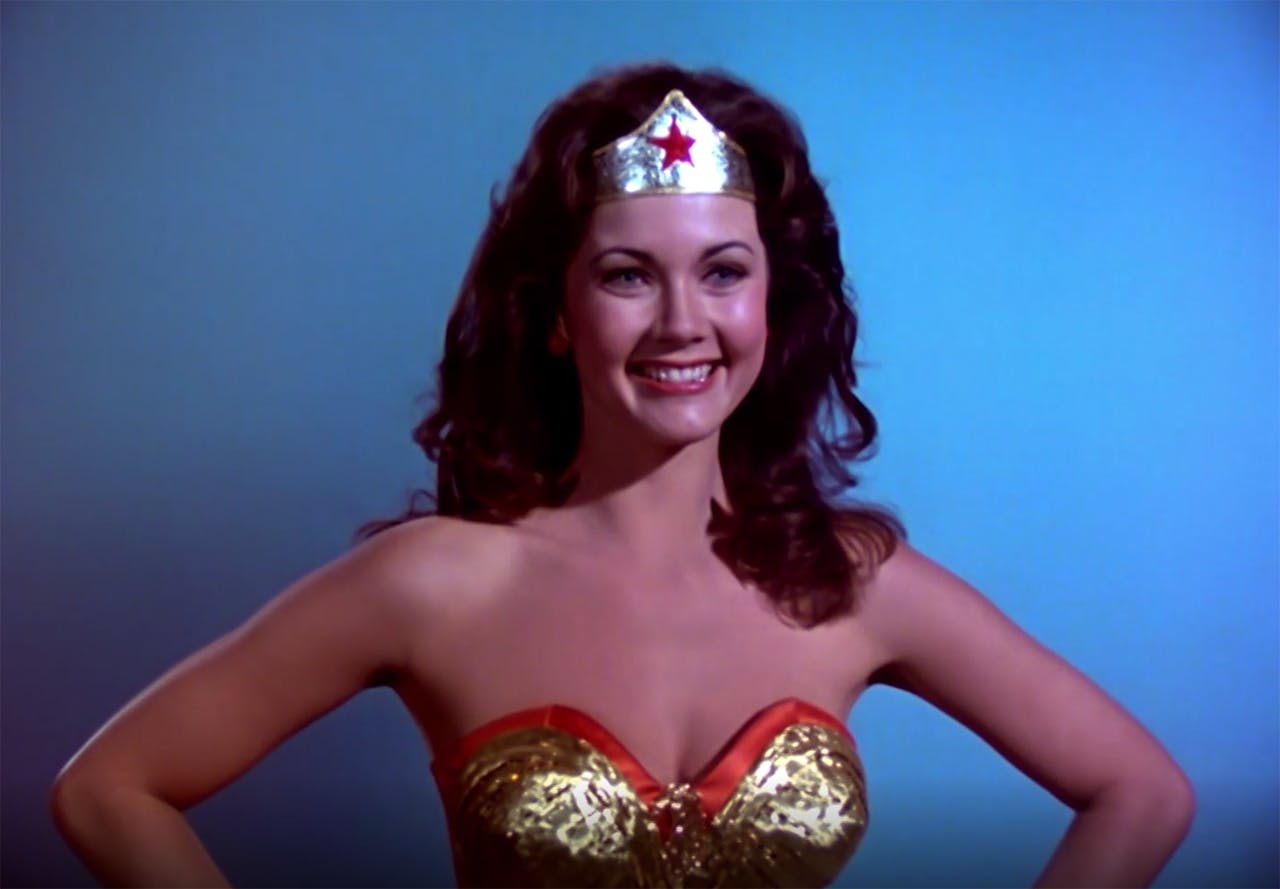 A great song is a sure-fire way to get pumped – and from theme songs to dance remixes, the history of Wonder Woman contains spirit-rousing gems. Get your blood flowing and your heart rate up with the iconic theme song to the 1970s live-action television series (watch it here). Its patriotic lyrics are rooted in messages of peace and love, insisting that power comes not from force, but from a deeper kind of strength. Background chorus chants of "Wonder Woman! Wonder Woman!" sound like praise to a higher power, or an incantation. When the lyrics remind you that, "All the world is waiting for you, and the power you possess," it's as rousing as any fight song – and you'll believe it.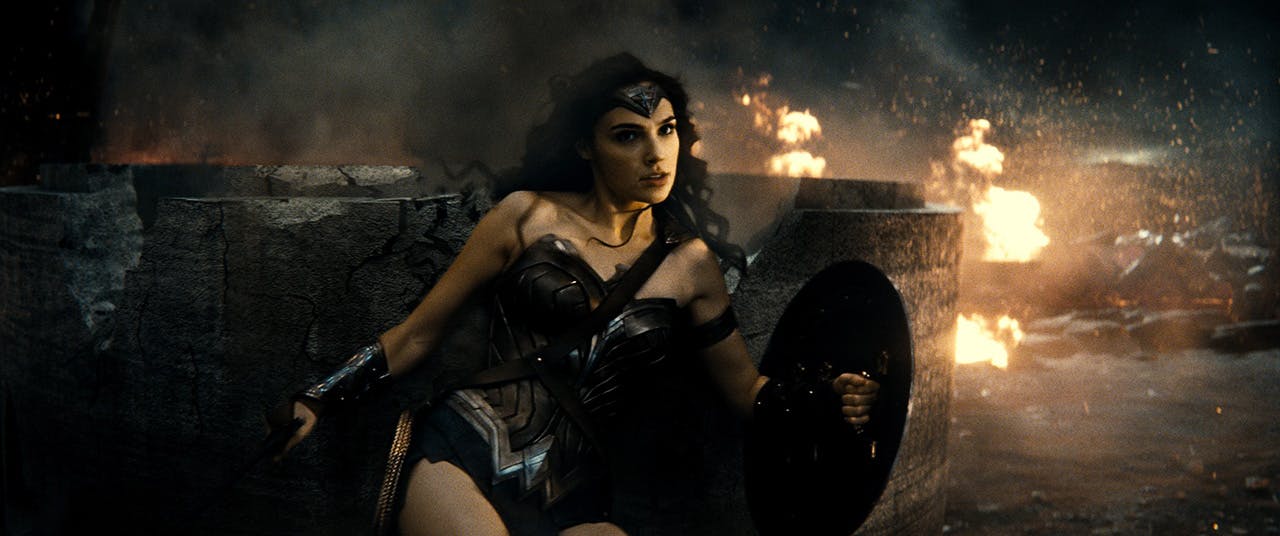 If you're in need of something a little less disco and a little more rock 'n' roll, "Is She With You" the Hans Zimmer and Junkie XL instrumental that introduces us to Wonder Woman in 2016's Batman v Superman: Dawn of Justice is your go-to jam. Find it on the film's soundtrack album, and just try not to head bang to Tina Guo's electric cello. Whether figuratively or literally, you'll soon be crossing No Man's Land like it was your destiny. 
"With the Speed of Mercury and the Strength of Hercules" -- Training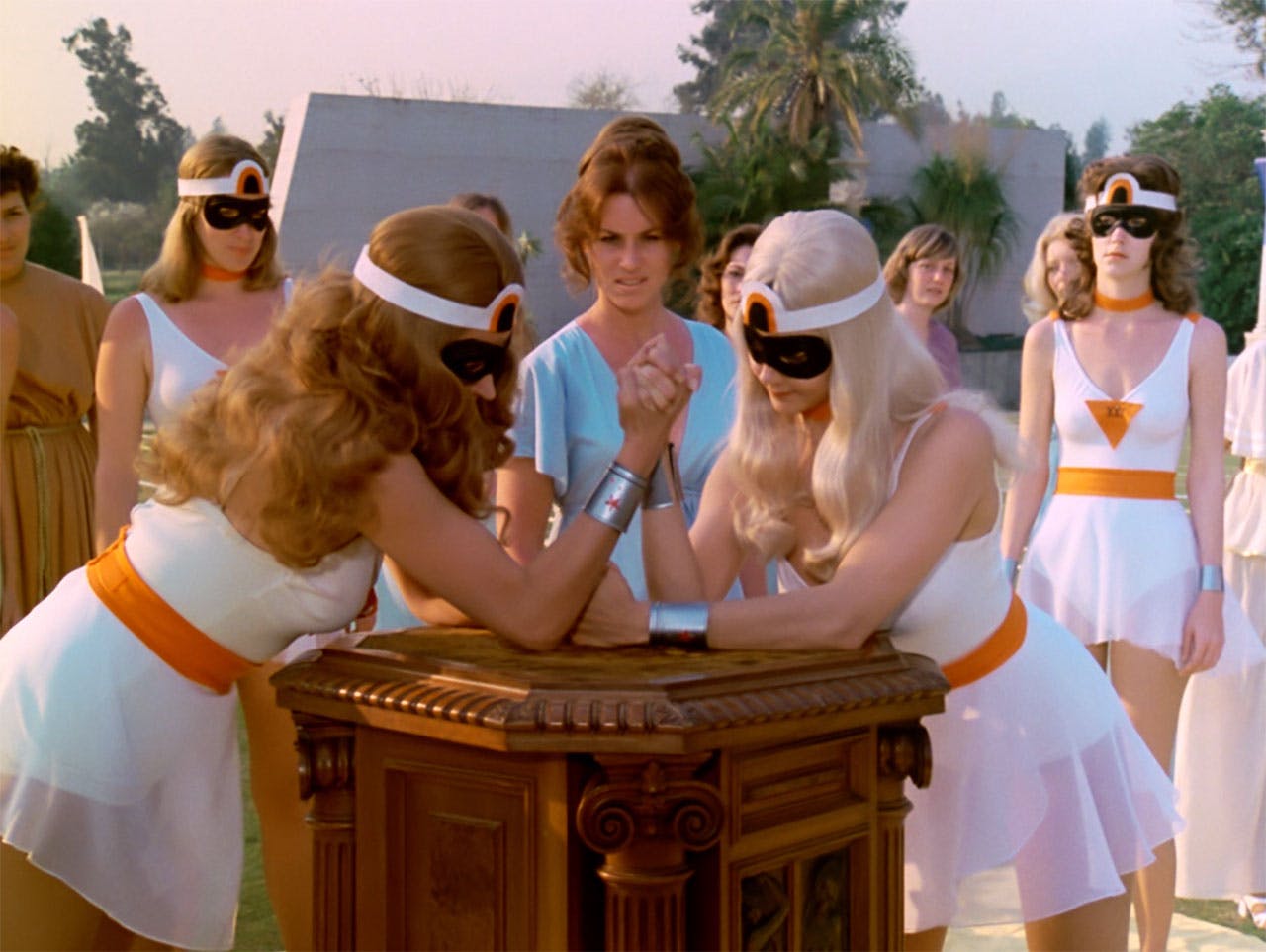 While the story of the Amazon tournament has been told nearly as many times as the one about the baby from Krypton, my personal favorite version is from The New Original Wonder Woman (1975) (a.k.a. the 1970s TV series' pilot -- watch it here). Its seemingly endless montage of athletic contests includes running, stone throwing, archery, javelin, arm-wrestling, more running, and what one can hope is only standard to Amazonian Decathlon, the deflective game of "bullets and bracelets."
In this scene, the only thing better than seeing Lynda Carter's elegant and statuesque Diana triumph as champion are the over-the-top reaction shots of her mother, Hippolyta (played by the great Cloris Leachman in peak camp form).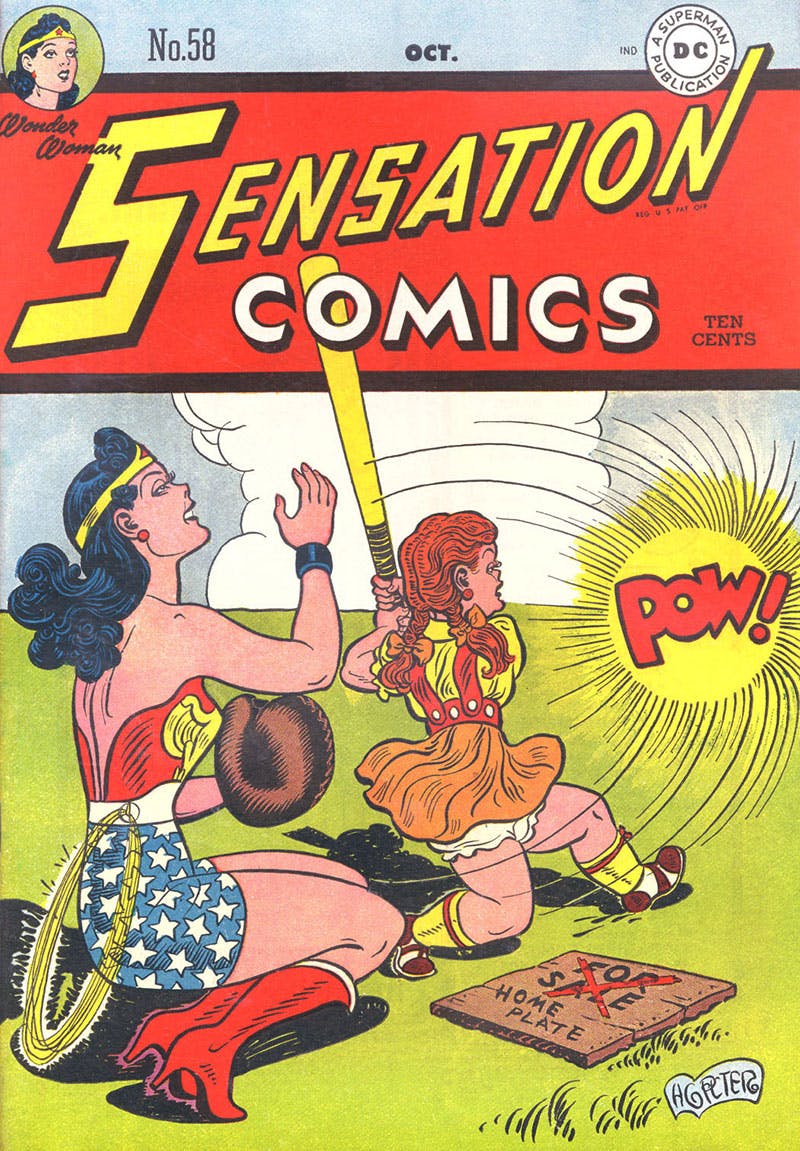 One of the great lessons of Wonder Woman is that you don't have to be an Amazon, Princess, or Goddess to be a Super Hero. In Sensation Comics vol. 1 #58 (1946) Diana teaches a young girl named Olive, who has been excluded from the sport of baseball, how to play the game. Years later, in 2009's animated Wonder Woman movie (watch it here), Diana would similarly mentor another little girl. 
In this film, after landing her invisible jet in Central Park, Diana (Keri Russell) sees children for the first time, and approaches one who is crying. When asked why, the child replies that the boys won't let her play fight with them. The reason? Because they need a damsel to rescue. A visibly stunned Diana has none of this, and quickly points out that the boys have no idea what they're doing. She provides quick lessons in proper sword fighting technique and sends the child off into make-believe battle with an encouraging, "Unleash hell." 
It's a worthy reminder that there's nothing we can't do, if only we have the right training, and work diligently to hone our skills.
"An Instrument of More-Than-Human Power" -- Mastering Mindfulness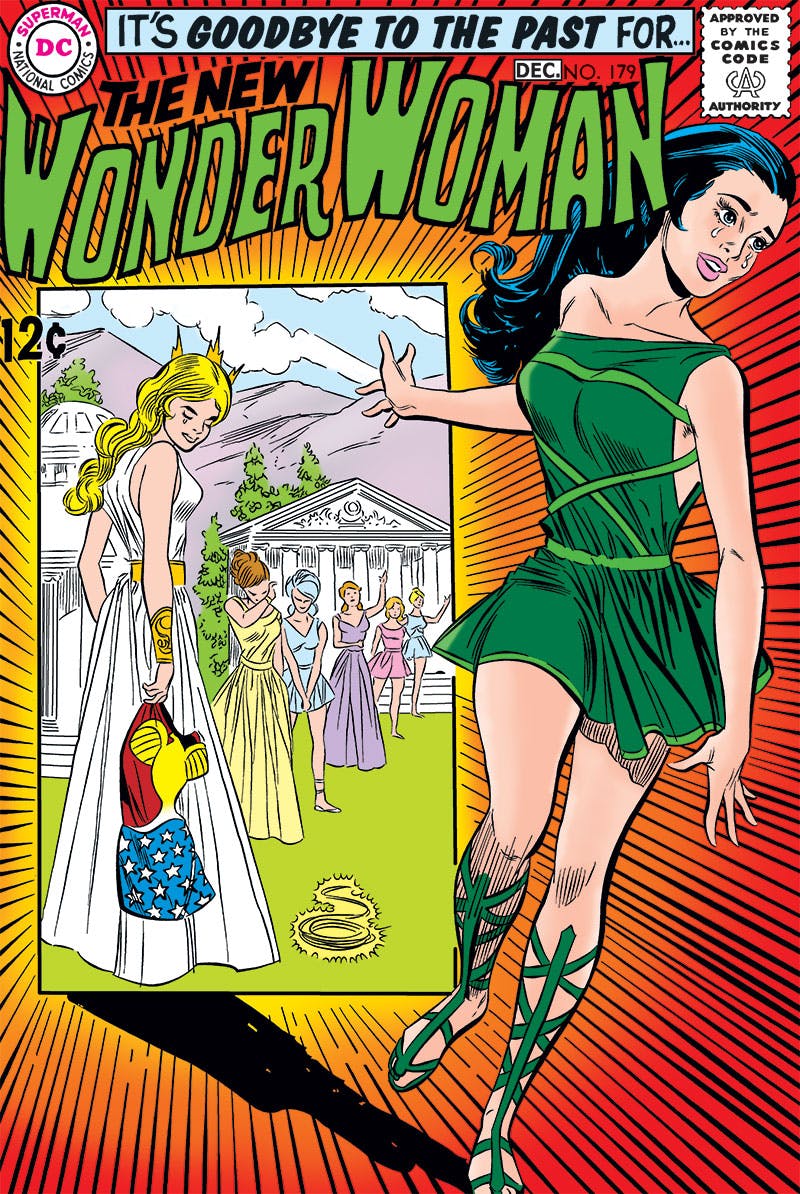 In fact, honing skills is a theme of the oft-maligned "Diana Prince Era" of Wonder Woman comics (chronicled in Wonder Woman #178-204). Legendary writer Denny O'Neil famously copped to it being "not one of the more glorious chapters" in his comic book career, and the arc became a rallying point for the editors of the soon-to-be published Ms. Magazine who deemed it antithetical to the true feminist ideals of the character.
To be sure, its self-proclaimed progressive politics are anything but. And yet, as a spy-fi adventure of its era, this arc is a lot of fun – and stresses that even without superpowers, Diana is still capable of wondrous things. Meaning you are too. 
When Diana chooses "Man's World" over her homeland at the expense of her powers, her birthright, and her immortality in 1968's Wonder Woman #179 ("Wonder Woman's Last Battle" -- read it here), she's quickly recruited by a man named I Ching (yes, I know), a blind Asian martial arts expert (I know) who becomes her mentor.
I Ching is Kung Fu's Master Po come dressed as The Avengers's John Steed. With his guidance, Diana endures weeks of strenuous physical and mental labor, training in "ancient secrets"; like yoga, meditation, and other techniques "which make the human body an instrument of more-than-human power," and that complement Diana's natural and practiced athleticism.
But, of course, Diana's super-strength was always honed, and nowhere is there a more exhilarating demonstration of this than in 2017's Wonder Woman film.
"Stronger Than You Believe" -- Practice and Self-Confidence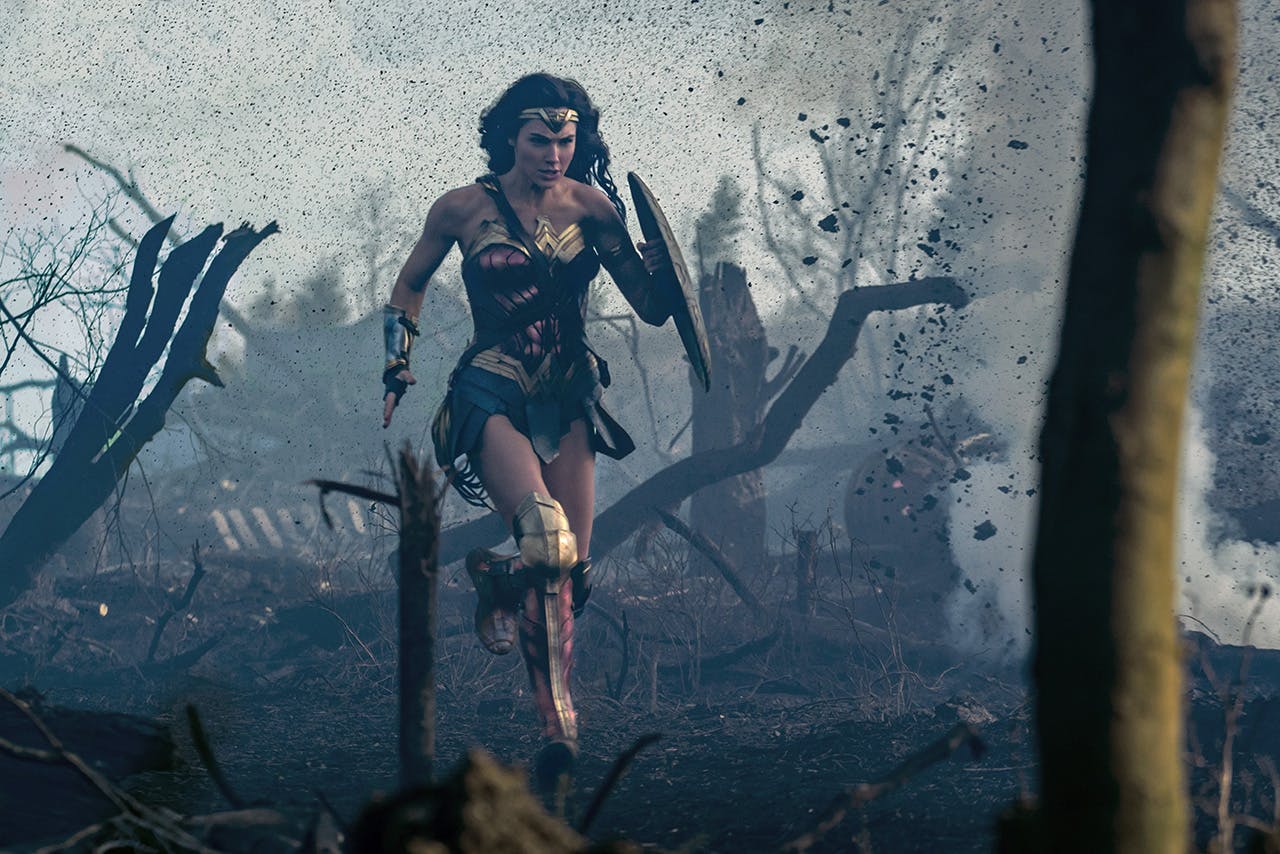 While the "No Man's Land" scene (what director, Patty Jenkins, presented as the moment Diana became Wonder Woman) is everyone's thrilling favorite, as we prepare for our own extraordinary moments it's just as empowering to review what got her there. Because much of what formed her as a warrior is accessible to us too. 
The Themyscira of the film is populated by real-life stuntwomen, and watching them both in practice and battle we see the muscles and scars of their labor. From General Antiope, Diana's Aunt, we learn perhaps the biggest obstacle and lesson when facing any challenge is doubt – and that facing that too requires practice. 
Take, for example, this exchange...
Antiope: "You keep doubting yourself, Diana."
Diana: "No, I don't."
Antiope: "Yes. You do."
Diana: "No, I don't."
Antiope: "You are stronger than you believe. You have greater powers than you know."
Remember that loving mentorship, and wise words, when you need that extra push.
"Lasso Up" -- Gear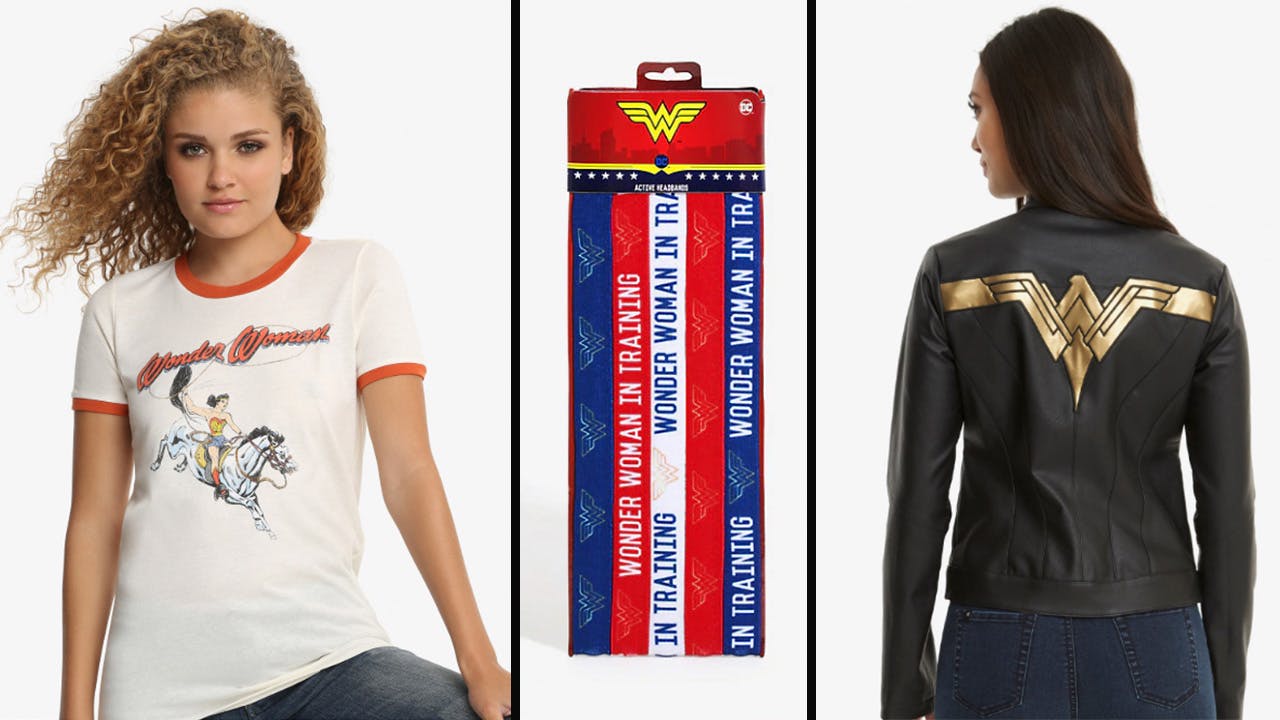 Finally, every Amazon needs their gear. Full armor or a sparkly leotard à la gymnast, Jordan Chiles, might not be appropriate for your everyday ass-kicking. 
But the spirit of Diana's sacred outfit can easily be incorporated into your battle needs—a visual reminder of your inner strength and stamina. 
Her Universe, the groundbreaking fangirl fashion company and lifestyle brand founded by Ashley Eckstein, stocks everything from Wonder Woman themed t-shirts and sweatshirts for your workout, to faux leather jackets and skater dresses for your post-challenge celebrations. Style and bling ranges from practical and subtle (like "Wonder Woman in Training" hairbands) to straight up tiara.
Now go, unleash hell.