DC Universe's upcoming Stargirl is shaping up to have one of the hottest superhero rosters ever to hit the screen. Last week we learned that Joel McHale will play the 2019 show's Starman, Lou Ferrigno Jr. its Hourman, and Brian Stapf its Wildcat. And we're starting this week off with the welcome news that Henry Thomas will play Stargirl's Golden Age Doctor Mid-Nite!
EW.com just broke the news of Thomas' casting. The actor first caught the attention of genre fans with his unforgettable lead performance in Steven Spielberg's masterpiece E.T. The Extra-Terrestrial. Most recently, he starred in the Netflix hit The Haunting of Hill House. Doctor Mid-Nite first appeared in 1941's All-American Comics #25 (written by Charles Reizenstein with art by Stanley Josephs Aschmeier). Originally Charles McNider -- a surgeon blinded when caught in the middle of a mob hit -- Mid-Nite had the ability to see in total darkness. He was aided by his pet owl Hooty, and joined both the Justice Society and the All-Star Squadron. Doctor Mid-Nite is generally credited as the first handicapped superhero. Here's the the official description of Stargirl's Golden Age Doctor Mid-Nite...
"Henry Thomas (THE HAUNTING OF HILL HOUSE) plays introspective surgeon Dr. Charles McNider a.k.a. Dr. Mid-nite. A brilliant and forward-thinking medical pioneer, Dr. Mid-nite is a founding member of the Justice Society of America. With his trusty owl, he acts as the team's resident doctor and detective."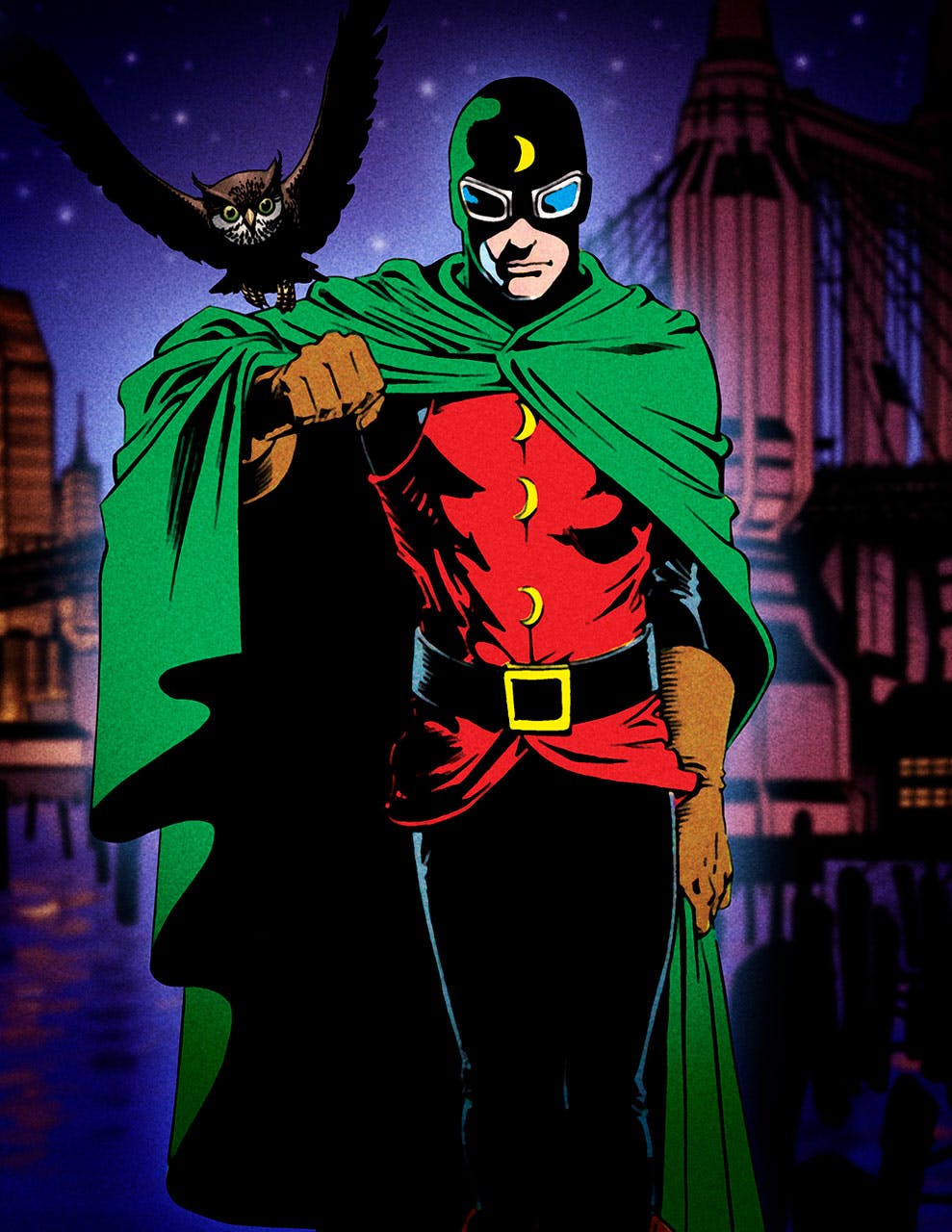 You can read the first appearance of the Justice Society in 1940's All-Star Comics #3 here.
Are you a fan of Doctor Mid-Nite? What do think of Henry Thomas' casting? Let us know in our Community!