It's the strangest of holiday fables. A tale of a city suffocating at Christmastime under a mad businessman, with its fate determined by three loners in the guises of animals... In 1992, audiences around the world packed theaters to see Michael Keaton's Batman face off against Danny DeVito's Penguin and Michelle Pfeiffer's Catwoman in Batman Returns. Decades later, the influence of the movie (watch Batman Returns on DC Universe here) can still be felt. The Penguin in writer Tom King's current run on Batman bears more than a passing resemblance to DeVito's Oswald Cobblepot; and writer-artist Joelle Jones' Selina Kyle, in her ongoing Catwoman comic, sports a catsuit not unlike Pfeiffer's. Among Batman Returns' many fans is actor Robin Lord Taylor, who plays the Penguin on TV's Gotham, now entering its final season on Fox. Taylor sees a special relationship between his show and Tim Burton's Batman sequel -- beyond the fact that Paul Reubens, who played the Penguin's father in Batman Returns, reprised the role in Gotham. We recently had a chance to sit down with Taylor, and talk about the film's legacy and how it informs his Cobblepot. Here's what he had to tell DC Universe...
"I love Batman Returns. That movie and that story of the Penguin, it's such a departure from the comic books but I think it is just such a poetic and beautiful translation of the character that Tim Burton did. And also Danny DeVito's performance has been with me ever since the movie came out. That's really one of my favorites. What I really appreciate now, especially having worked on Gotham and looking back, specifically at Tim Burton's work.... I love the bravery that he had to play with canon. To play with these traditional characters and not be afraid to do his own interpretation or own design or just to take it in a different way.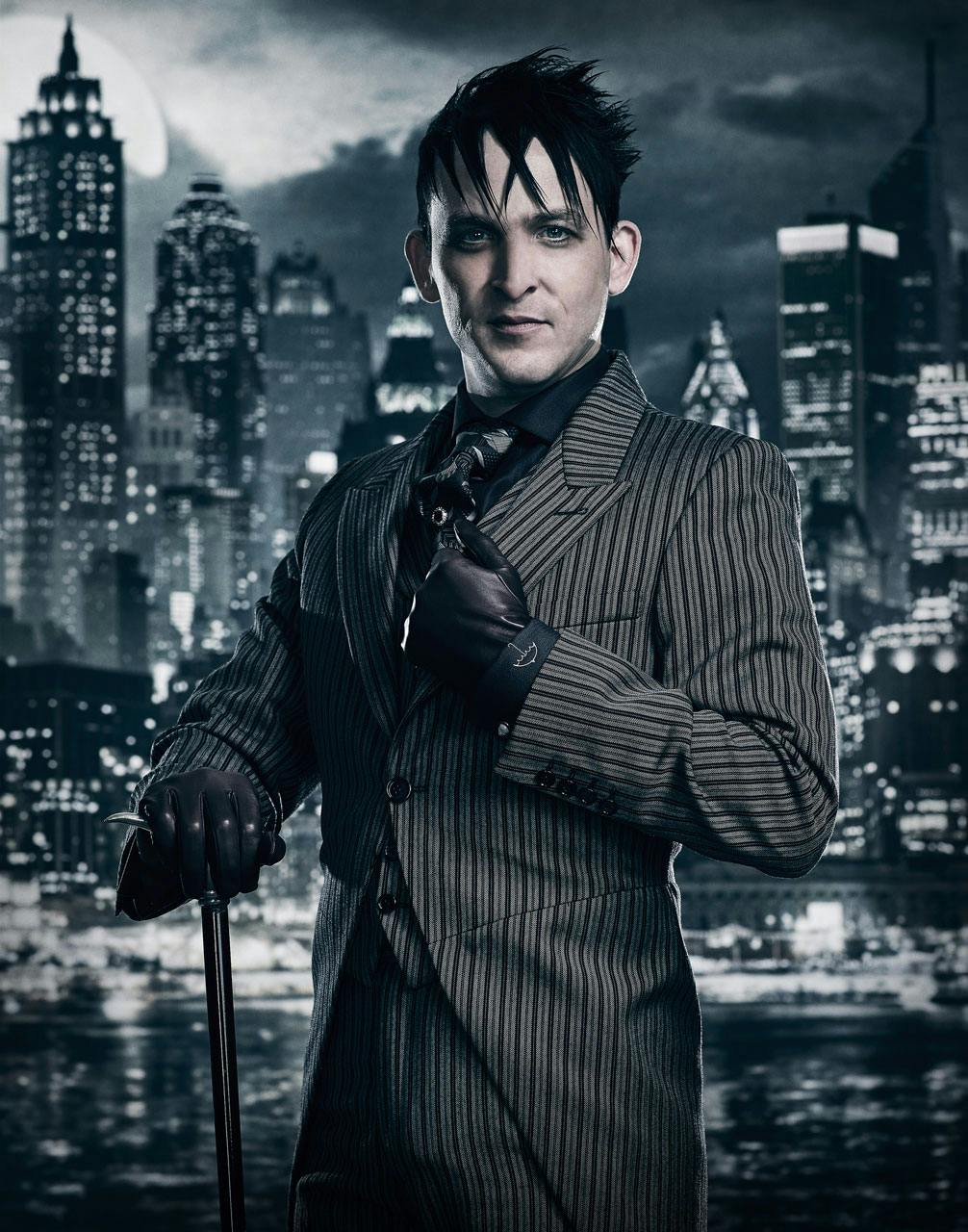 "We've done that with the show and we've gotten a lot of blowback from certain fans about some of the storylines that we've put in. A lot of people are complaining that it wasn't in the comics and it wasn't canon. Now, having experienced that on my end, I really appreciate the bravery that Tim Burton had to really tell a new story. If these stories aren't reinterpreted, if they aren't changed, if we stick to one specific idea of who these characters are...there's no way Batman would be 80 years old and we would still be talking about him. These stories need to change and we need to adapt. Being able to take these characters and make them your own and adapt to the time in which you're doing it... This is the Penguin for right now, in some years there will be another one. Every generation gets the Batman that they deserve, and this is just one part of ours."
Are you a fan of Batman Returns? Who is your favorite Penguin? Let us know in our Community!