One of the most celebrated comic book creators of all time, artist George Perez has brought his detailed pencils to some of the DC's most beloved titles. Among them such books as Justice League, Crisis on Infinite Earths, and Wonder Woman. But for many fans, his work with writer Marv Wolfman on the first fifty issues of The New Teen Titans (or, as it was known from #41 on, Tales of the Teen Titans) remains a favorite, serving as the inspiration for the animated series Teen Titans and Teen Titans Go! as well as DC Universe's own original live-action Titans. Perez recently visited our offices, and we asked the master to share with us his five favorite covers from his time on the beloved book. Here are his picks...
The New Teen Titans vol. 1 #1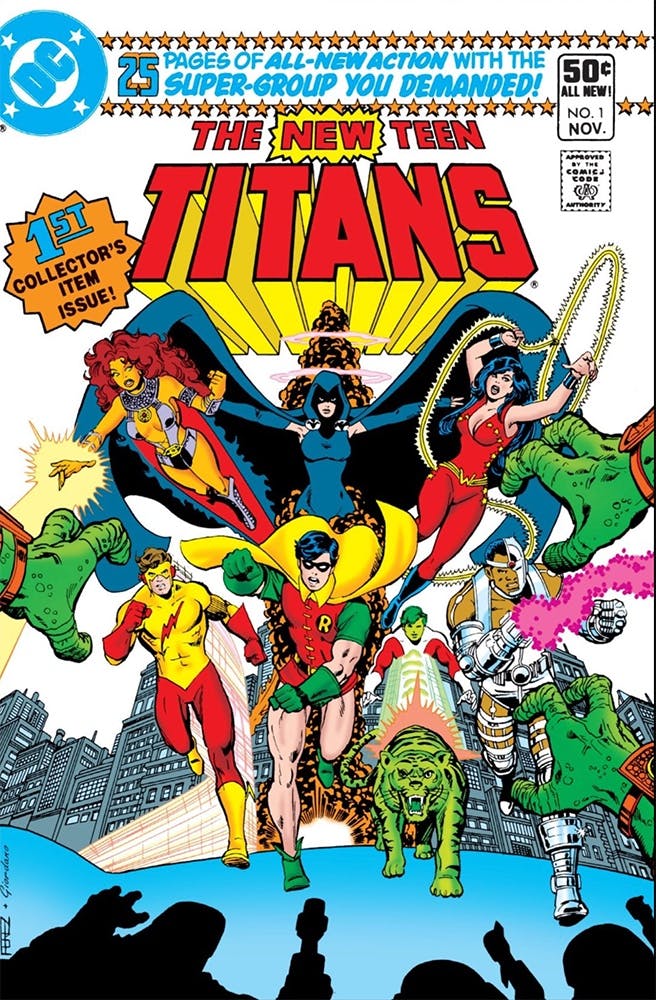 "I liked the first couple of issues, because I got to ink myself. Which I was too slow to do on a regular basis."
The New Teen Titans vol. 1 #13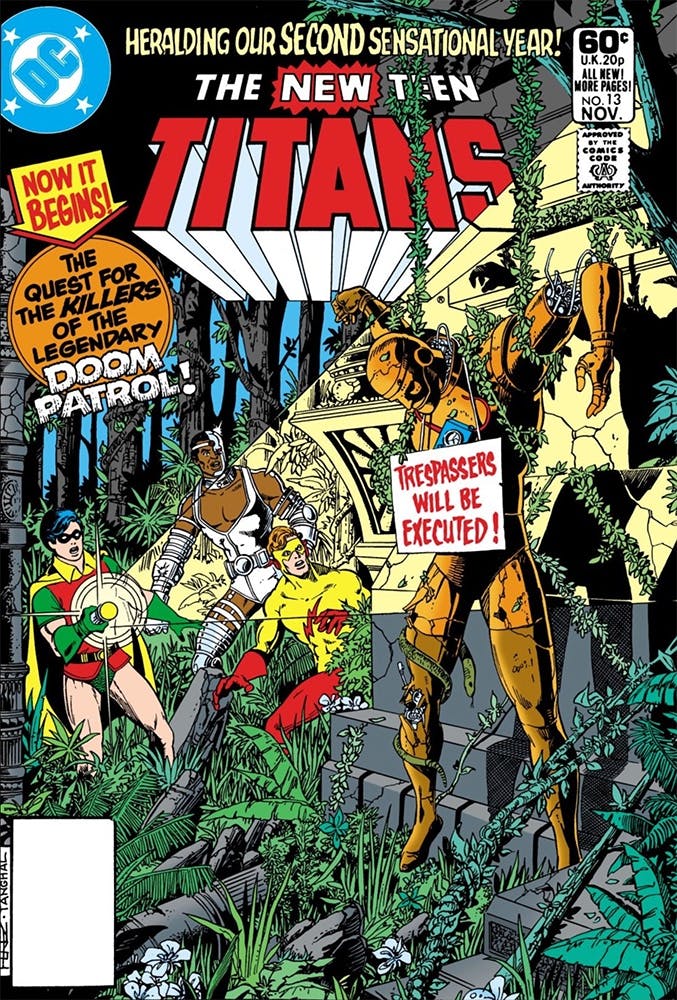 "It's an atmospheric cover. That's one of my favorites."
The New Teen Titans vol. 1 #38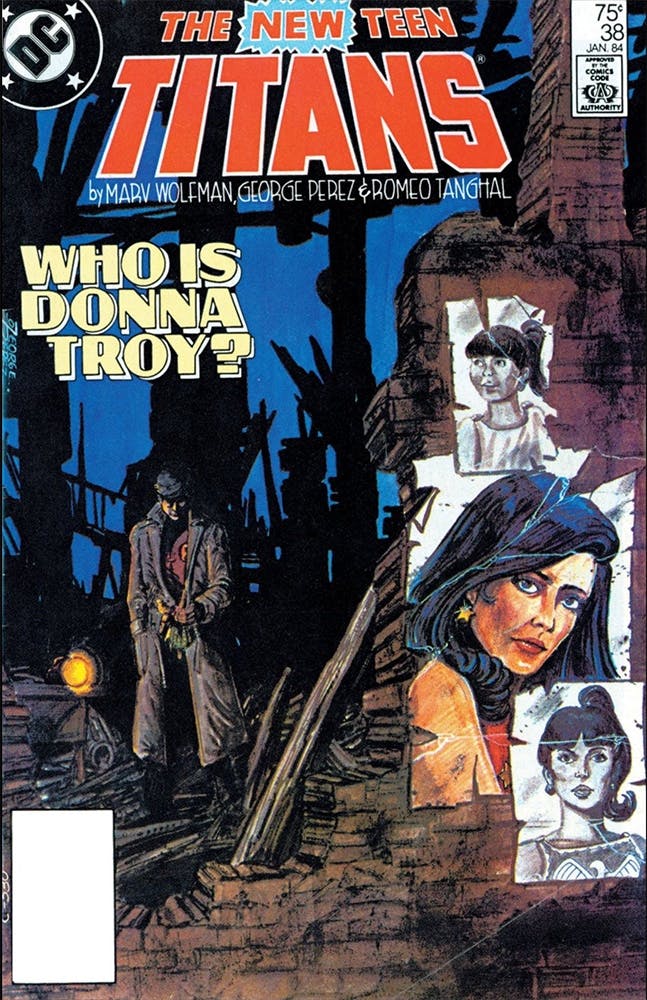 "The 'Who is Donna Troy?' cover was something different. It was using a different medium."
The New Teen Titans vol. 1 #39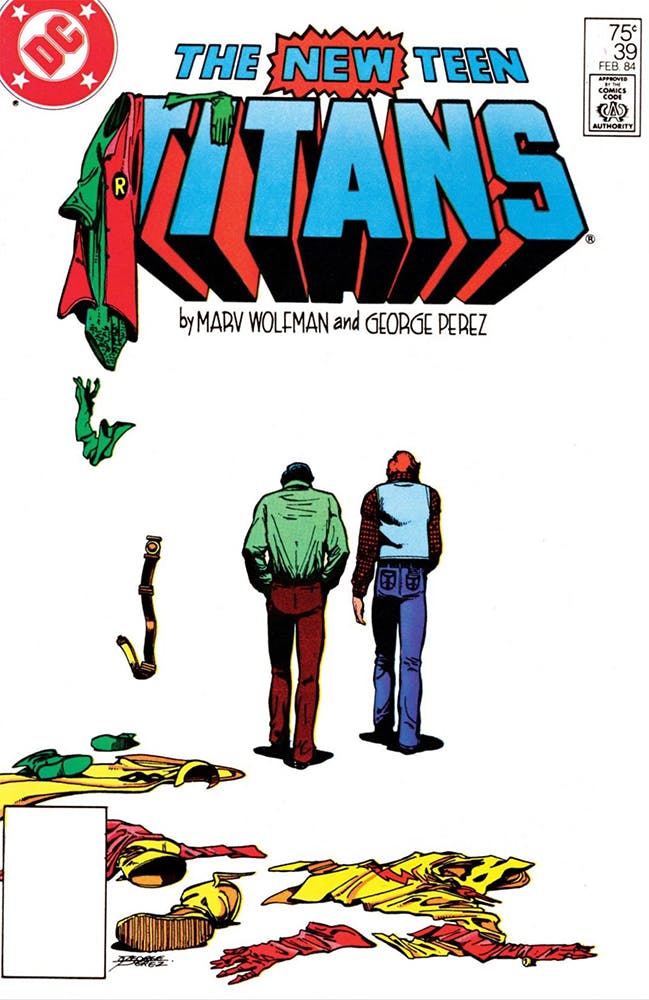 "Oh yeah, this was me at full throttle... Even though I enjoyed inking 'Crossroads' -- the one where Dick and Wally give up being Titans -- I wish that I had maybe not inked that one and instead inked 'Who is Donna Troy?'. That one would've been fun. I inked the first three pages of 'Who is Donna Troy?', the intro. Which they mis-colored unfortunately in trying to get that film noir effect. That's a regret, that I wasn't fast enough to ink my own work."
Tales of the Teen Titans vol. 1 #42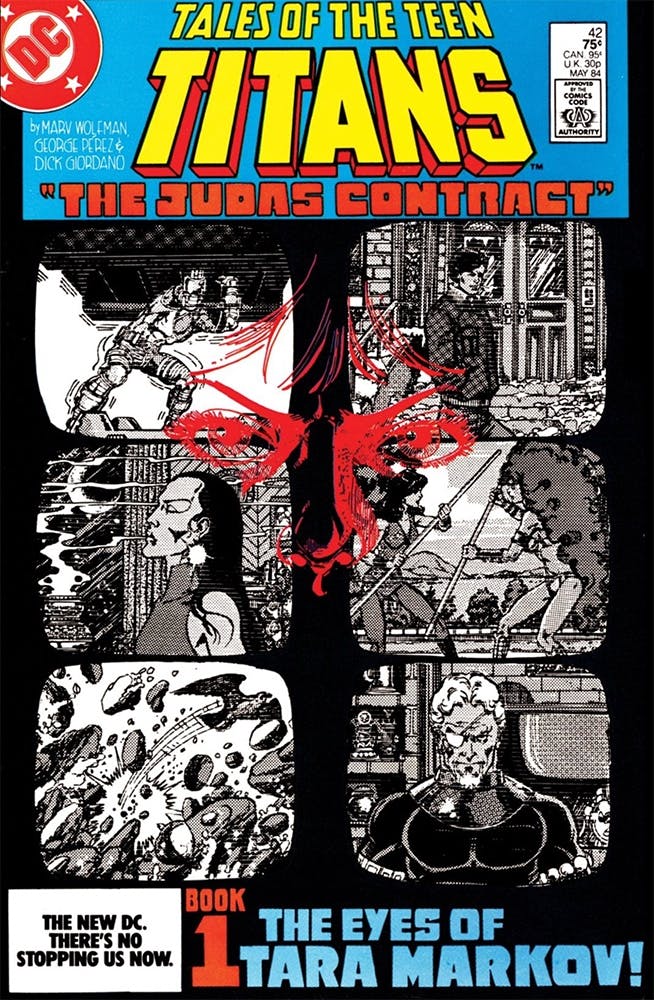 "Most of the ones in 'The Judas Contract', because that was obviously unusual to do segmented covers. There were multiple images there."