Arriving on DC Universe this Friday, August 21st, Justice League Dark: Apokolips War is the 16th and final installment in the New 52-inspired DC Animated Shared Universe. What better way to close this chapter of DC animation history than with a loose adaptation of the penultimate chapter of the New 52 era -- leading into DC Rebirth -- writer Geoff Johns and artist Jason Fabok's Justice League: The Darkseid War? Here are five reasons why you should check out Justice League Dark: Apokolips War!
Batman Isn't the Main Character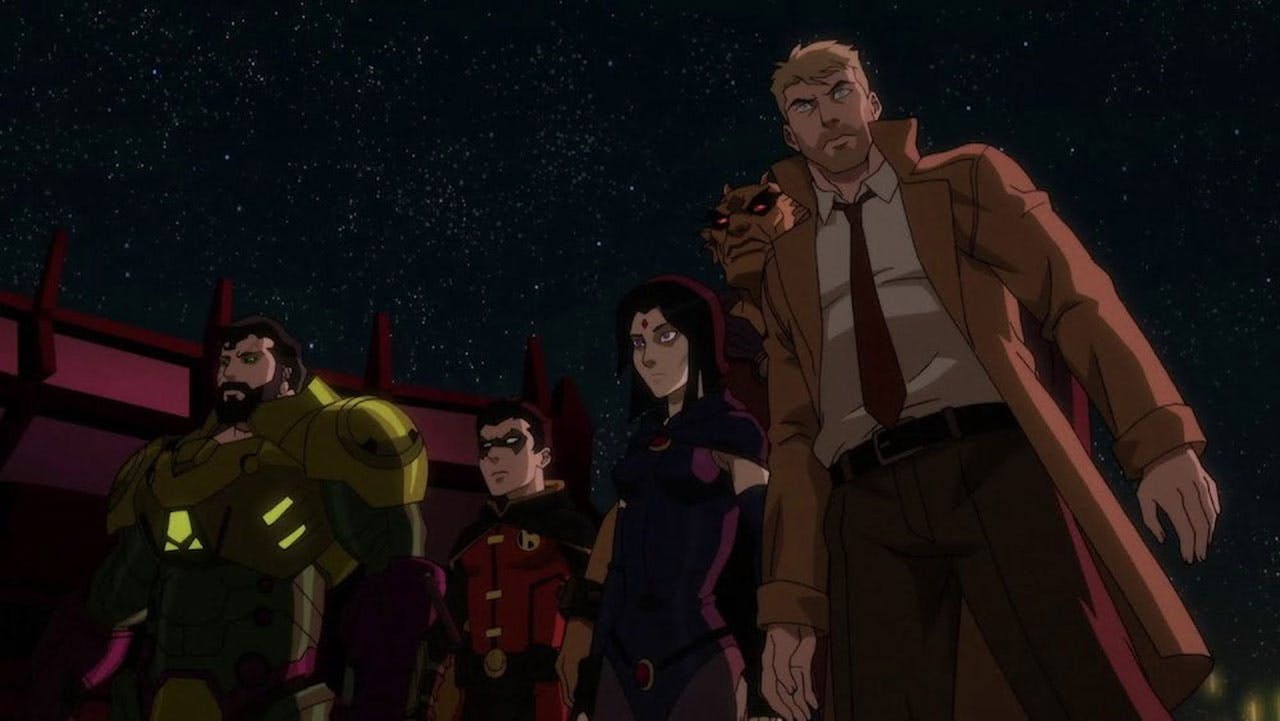 In a movie universe filled with Batman films, Justice League Dark: Apokolips War is a breath of fresh air as it focuses on other characters. A standout in Justice League Dark, Constantine anchors the story as he and the remaining Justice League members must deal with Darkseid's decimation of earth.
Screenwriters Mairghread Scott and Ernie Altbacker fit several character arcs into the film, making this one of the shared universe's more relationship-driven stories, featuring old flames Lois and Clark and new loves Damian Wayne and Raven. 
A New World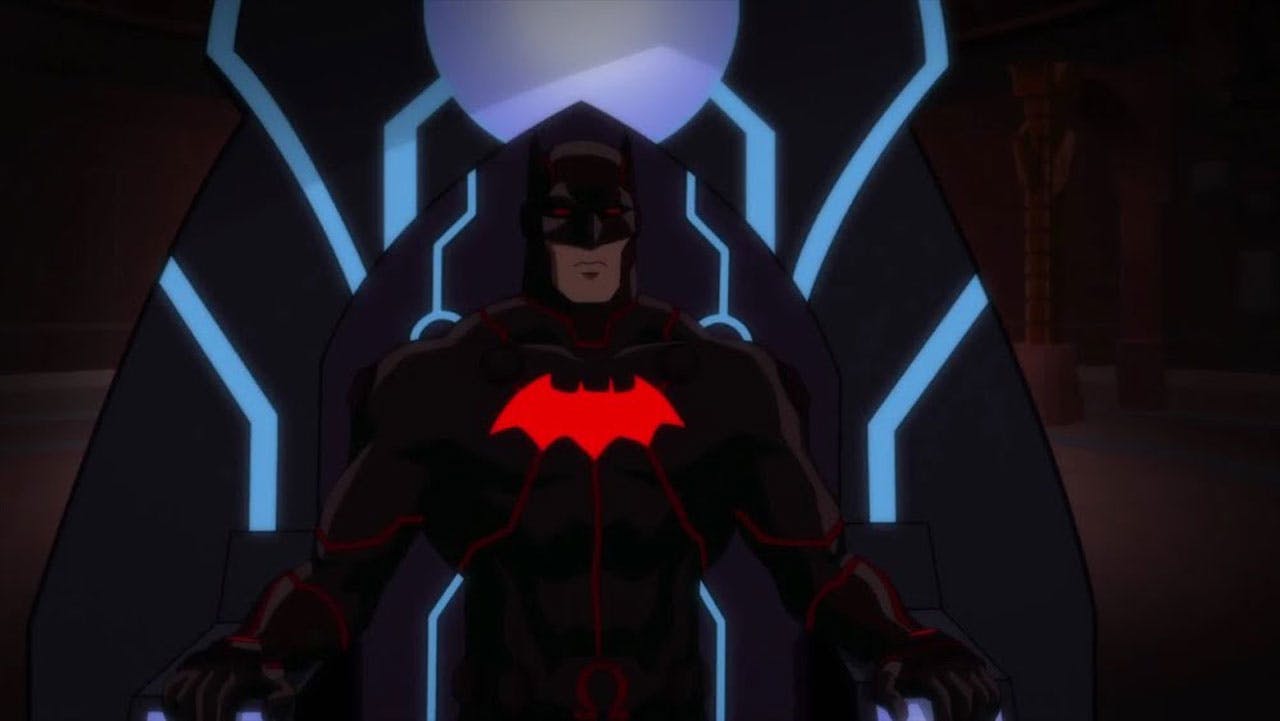 In the wake of Darkseid's destruction, a post-apocalyptic world is created, resulting in new storylines. Foregoing many of the costumes from previous DC animated installments, Young Justice character designer Dou Hong creates multiple new looks for our favorite characters, including the comic-book accurate Mobius chair Batman from Justice League: The Darkseid War, a Kryptonite infused Superman, and Cyborg Superman-styled versions of both Starfire and Wonder Woman.    
Odd Couple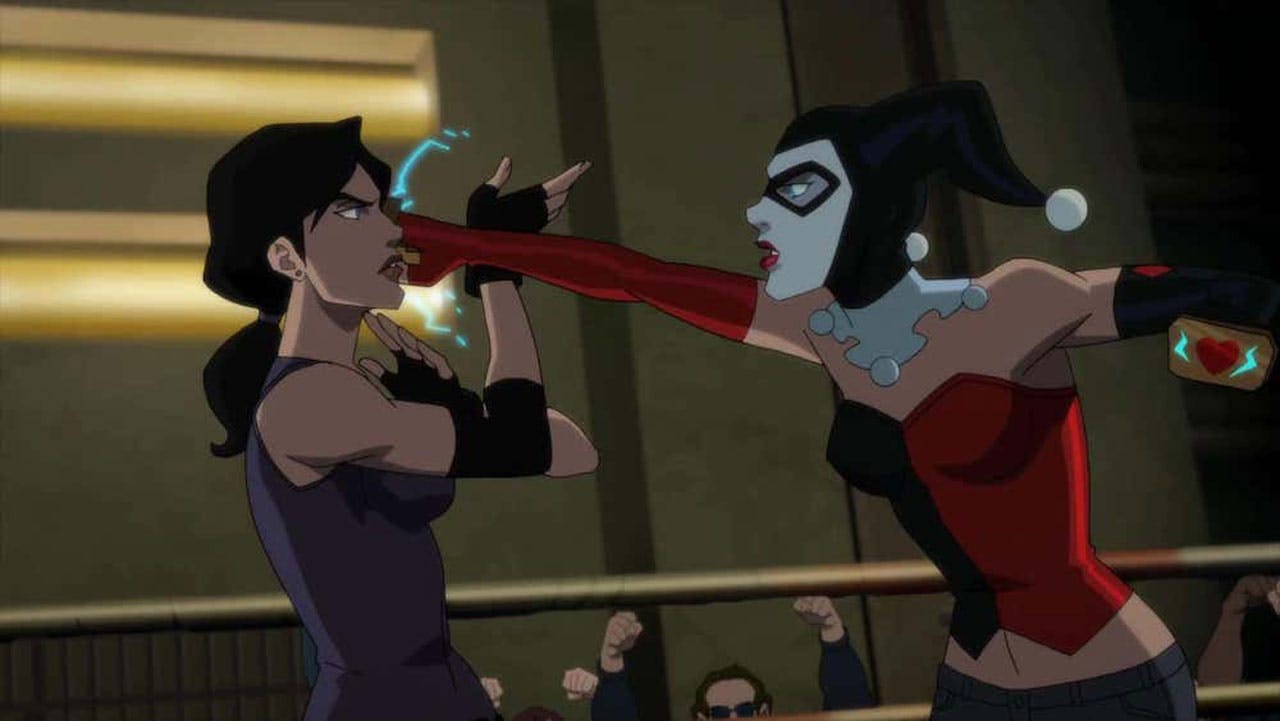 A new world also means new alliances, and Justice League Dark: Apokolips War has some surprising ones. Constantine, Raven, and Superman make for a strange mix of partners, and the movie also sees many villains joining their unlikely crew.
One team-up that's sure to be a fan favorite is between Lois Lane and the Suicide Squad. The first time Lois appears in the film she's in hand-to-hand combat with Harley Quinn in an underground villain's fight club. The rest of the film sees Lois use her background as a military brat to help the mix of heroes and villains put down Darkseid. 
One of the most surprising team-ups comes late in the film, as the identity of "the sleeper" -- a mole under Darkseid, who actually works for Lois -- is revealed. The reveal is more than a mere twist, as it brings some welcome development to an iconic DC character. 
A Celebration of All the Franchises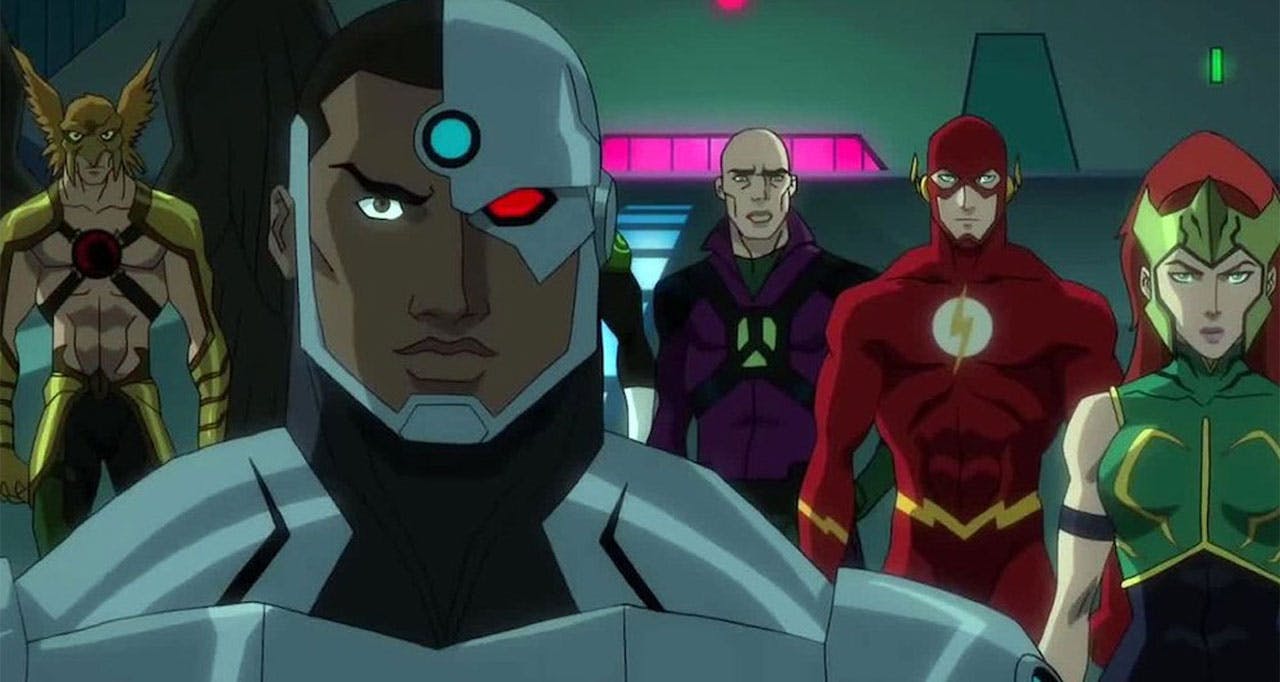 Even though the film is titled Justice League Dark, it's a celebration of all the characters in the DC Universe. It shines a spotlight on the Flash, Batman, Suicide Squad, Wonder Woman, Superman, the Teen Titans, and, of course, Justice League Dark. And Scott and Altbacker give a satisfying ending to almost all of the main characters' stories. 
The Last Chapter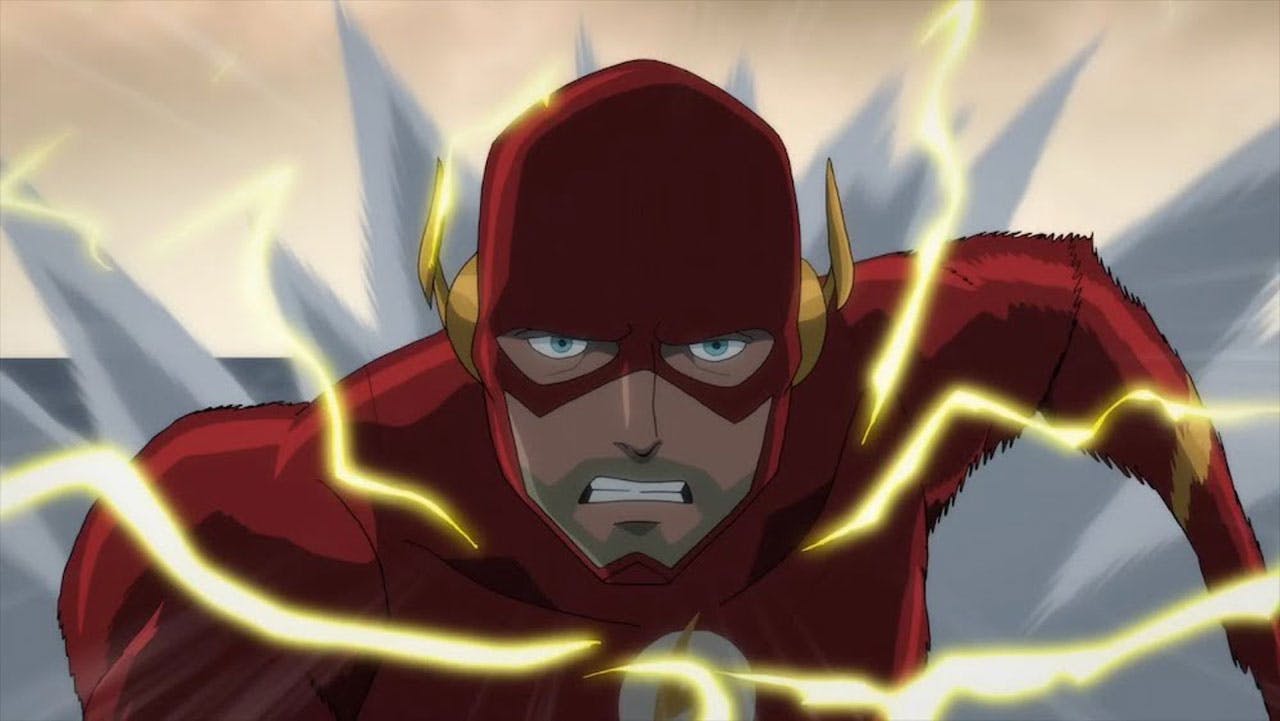 Like many of the other DC Animated Shared Universe films, Justice League Dark: Apokolips War works as a stand-alone movie. But to get the most out of it, watch the movies that preceded it as well. It puts an epic bow on a 16-film epic. 
Are you looking forward to watching JUSTICE LEAGUE DARK: APOKOLIPS WAR? Let us know in our Community!