If you've spent the last year wondering just how the hell the World's Strangest Heroes would get out of the predicament they found themselves in at the end of the first season of DC Universe's critically acclaimed series Doom Patrol, then get ready to breathe easy again. Doom Patrol season 2 arrives on DC Universe on June 25th. And to celebrate, we've got your first official look, including the latest addition to the show's cast, The Chief's daughter, Dorothy Spinner (as played by Abigail Shapiro). Check out the full image below!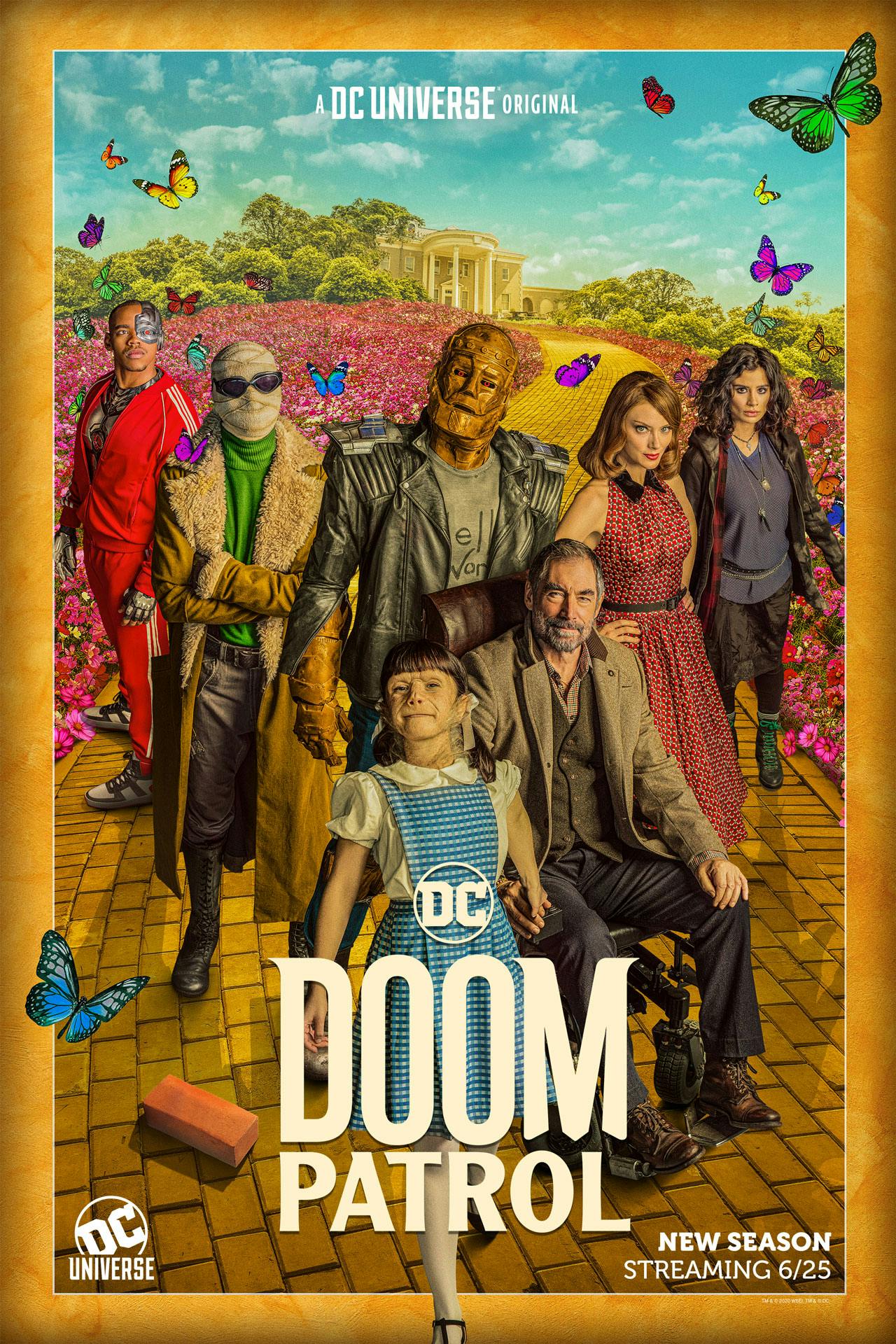 Entertainment Weekly debuted the above image from the show -- as well as a second piece of key art and 2 new photos -- and revealed that the season 2 premiere will also feature the return of everyone's favorite hooch-slinging occult detective (next to John Constantine) Willougby Kipling, played once more by Mark Shepard. 
Hidden away by The Chief for decades, the aptly-named Dorothy has the power to bring her imaginary friends to life. Will her power help embiggen our heroes, shrunken at the end of season 1? Find out next month!
Are you looking forward to DOOM PATROL season 2? Let us know in our Community!