There's no stopping the DC Universe Summer Supercation! We've just left the shining city of tomorrow, Metropolis, but thanks to our trusty Phantom Postman, we got a fresh delivery of postcards from Week 2, Themyscira! We asked our Community to write a few postcards from Paradise Island, and these five are our favorites!
PART OF YOUR WORLD
by @AquamonC137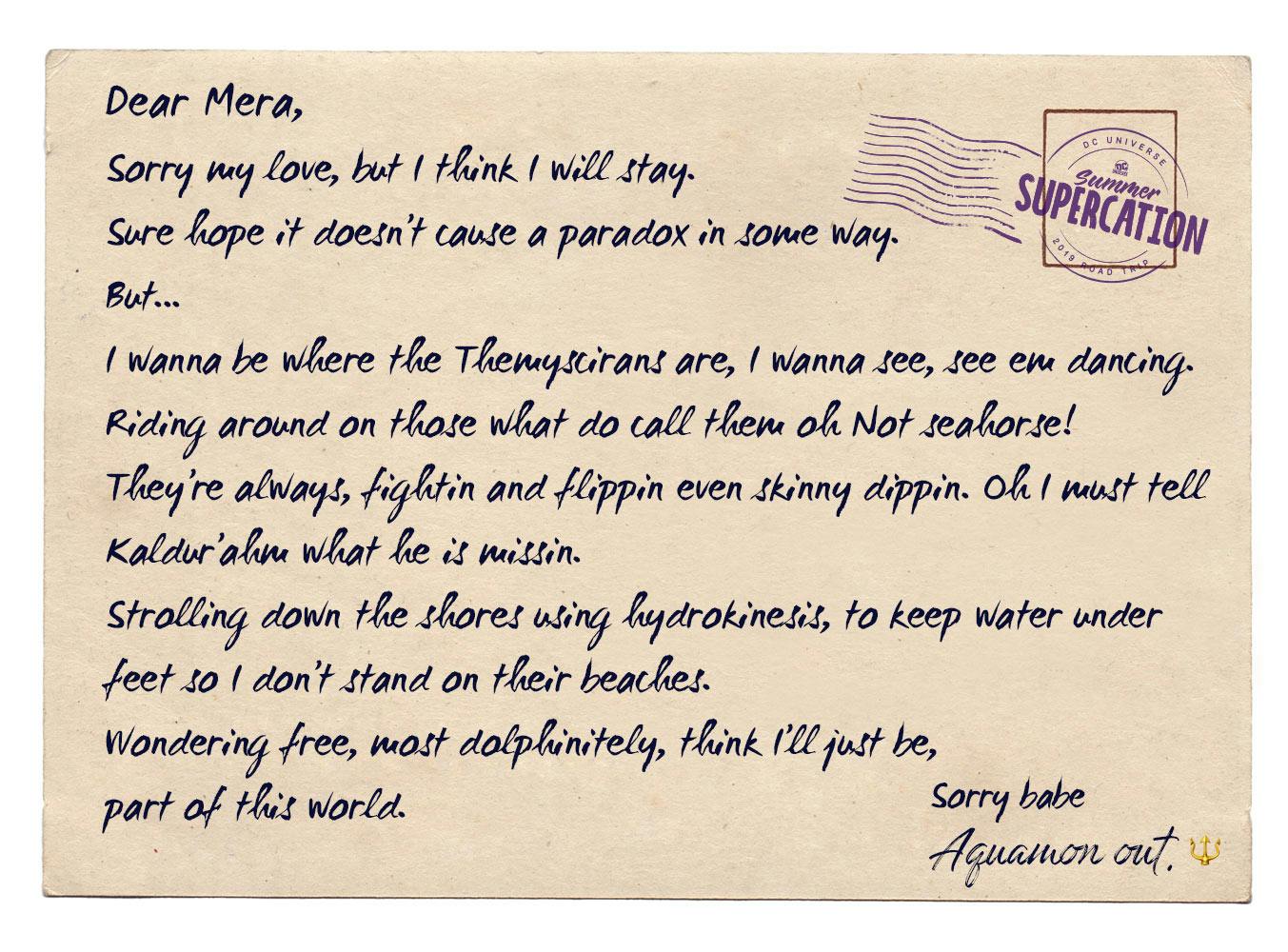 ACTIVATE THE BEZOS-SIGNAL
by @BatJamags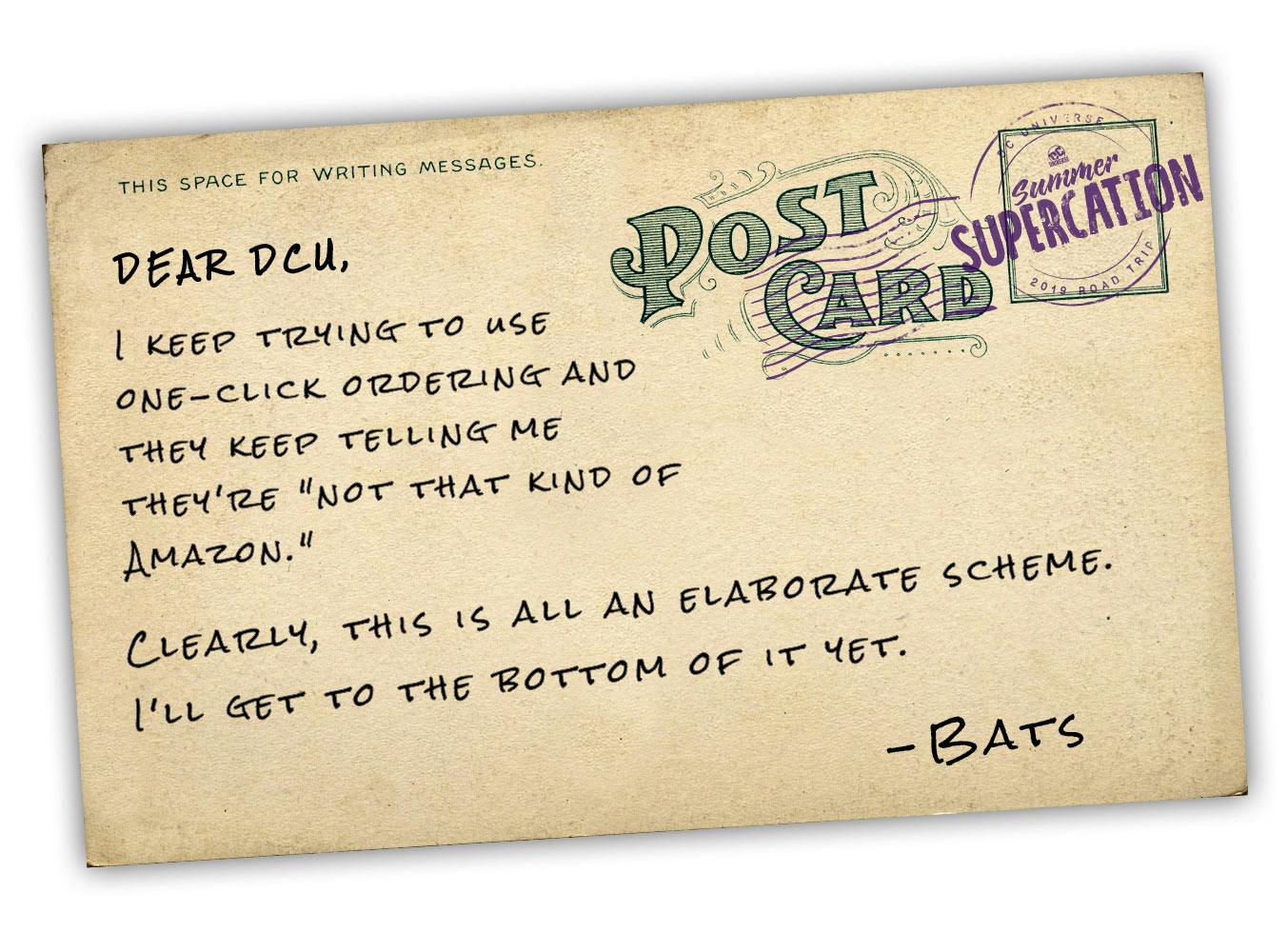 SOOTHE THE SASSY BEAST
by @RavenBoy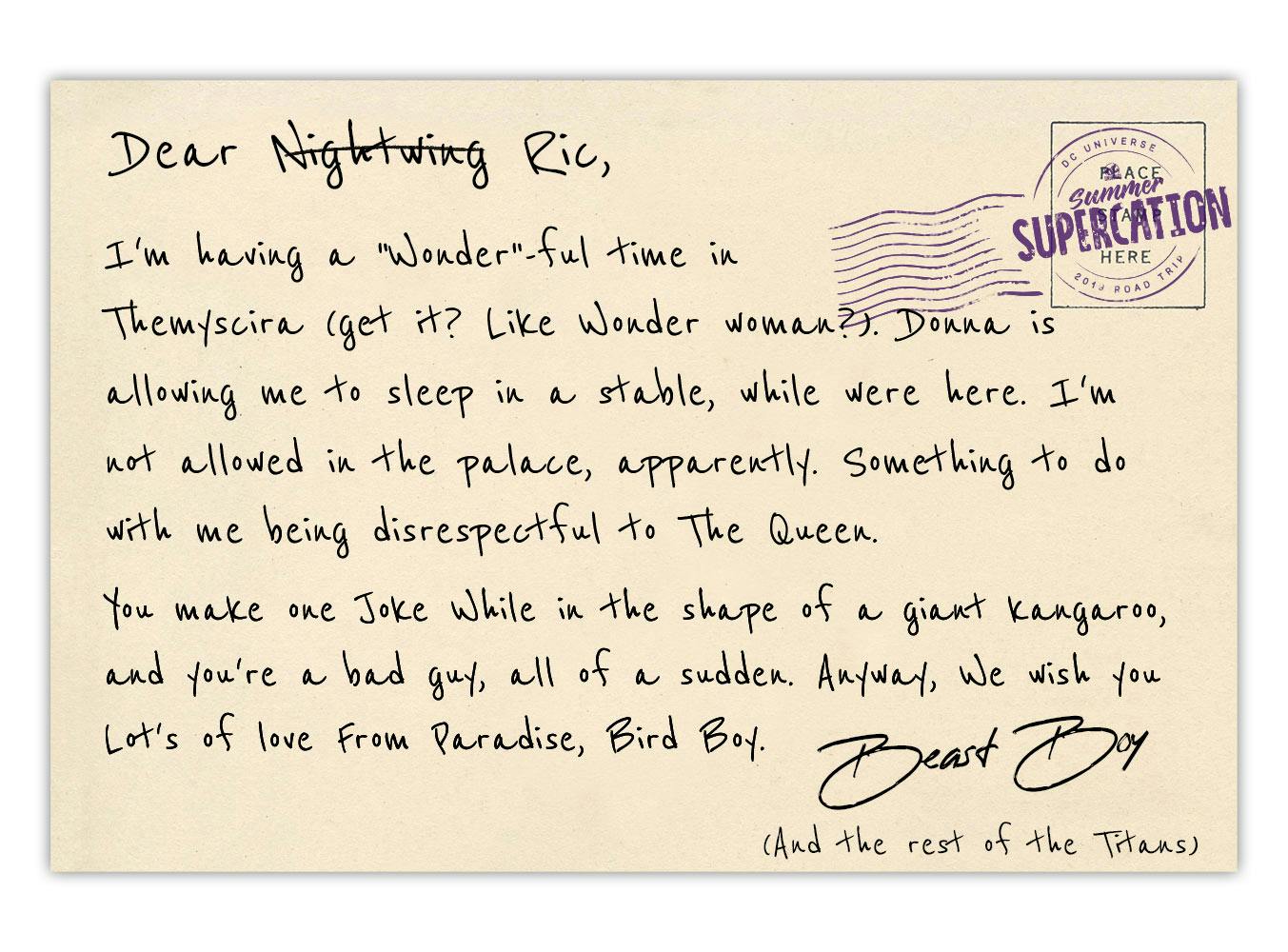 PARADISE RHYMIN'
by @Purpleguy23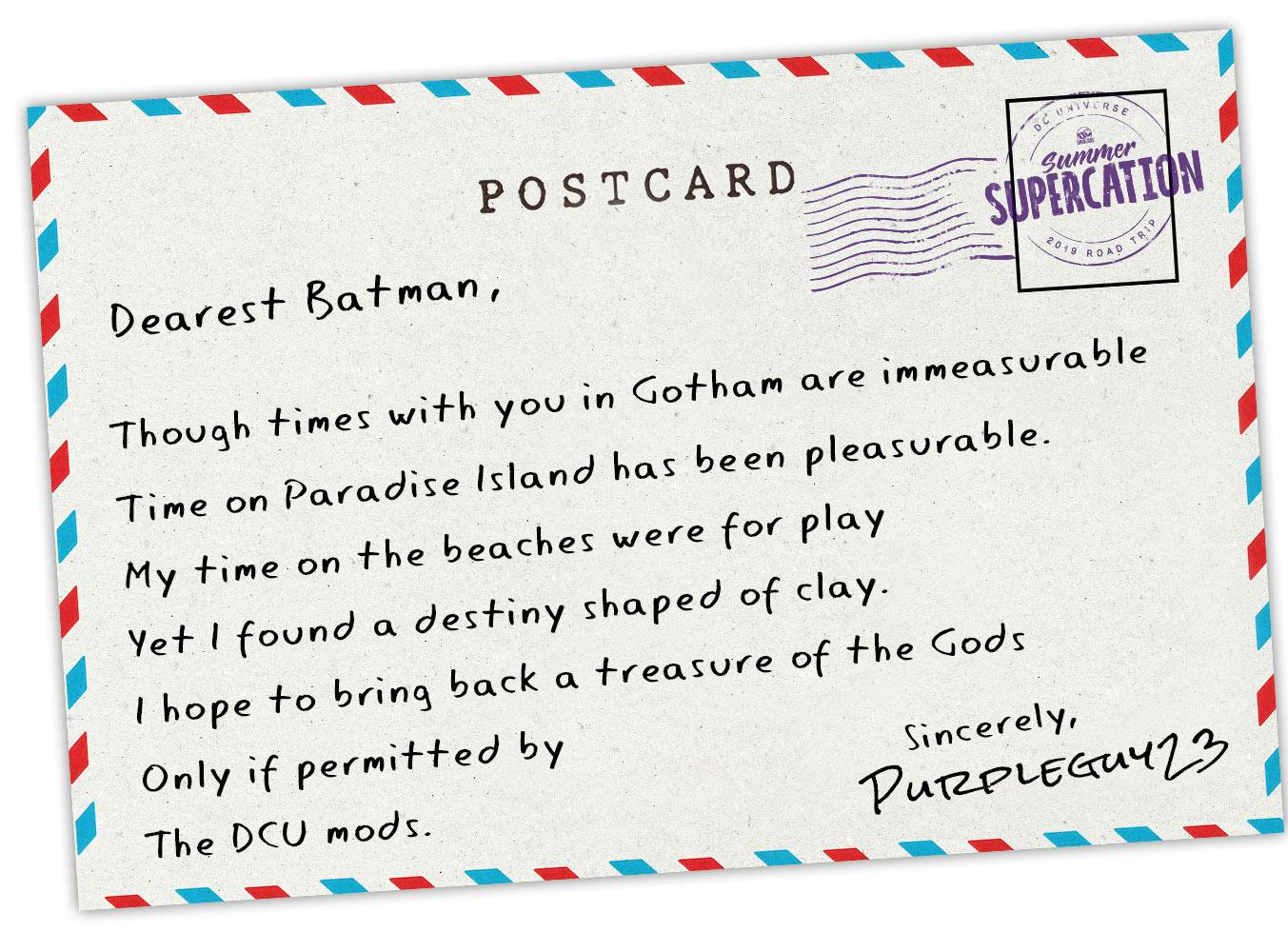 SEEING RED
by @NYJt3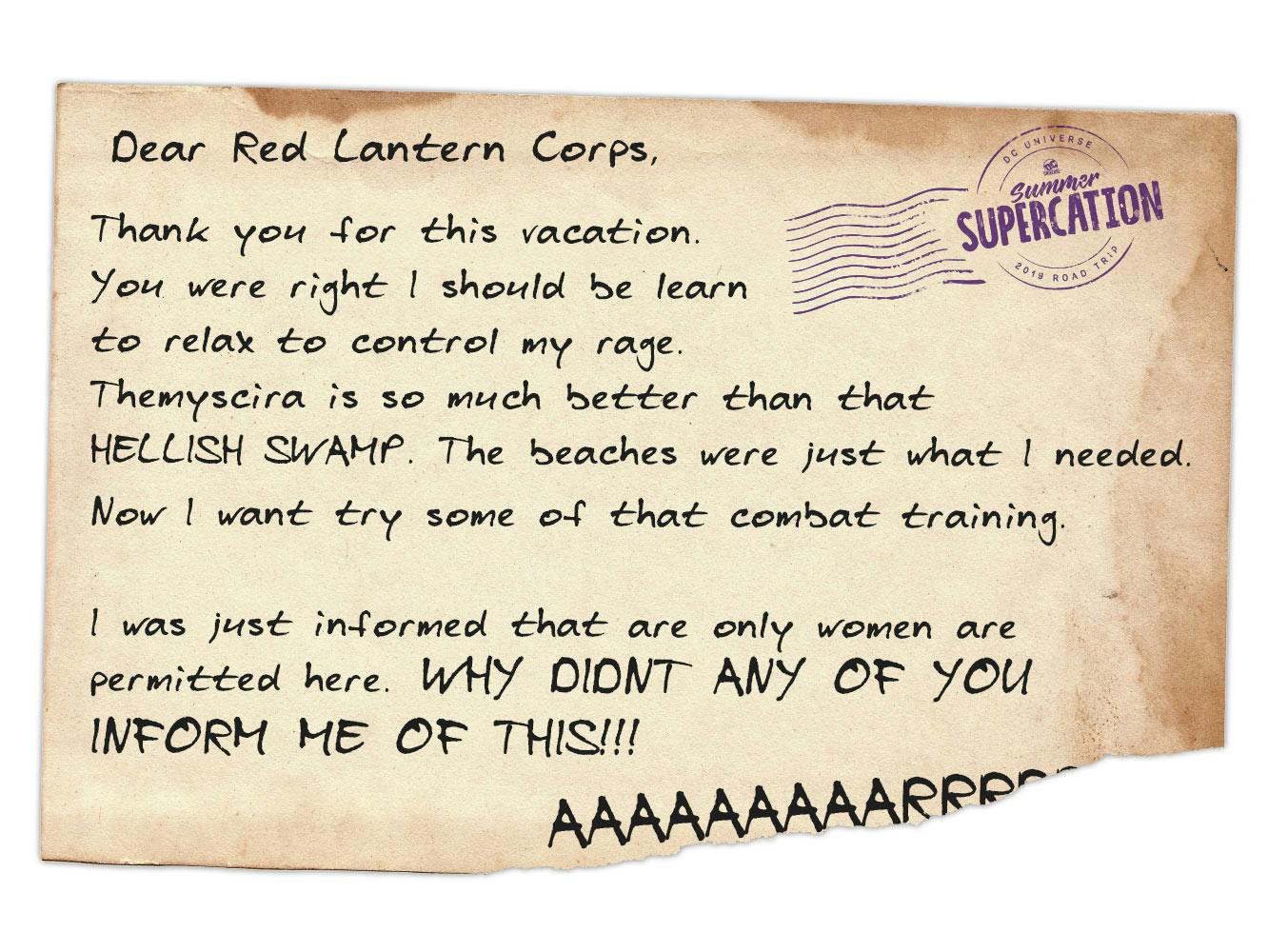 Want to see your creativity featured in the News? Join our Community this week in writing postcards home from Metropolis!