Summer Supercation, our roadtrip around the DC Universe, is going full-steam ahead! We've just bid adieu to Themyscira, but, thanks to a certain Phantom Postman, we just got a handful of postcards from our first location, Swamp Thing's bayou. We asked our Community to pen a few spooky missives while they visited the swamp. Here are our favorites...
SWAMP PATROL
by @Vroom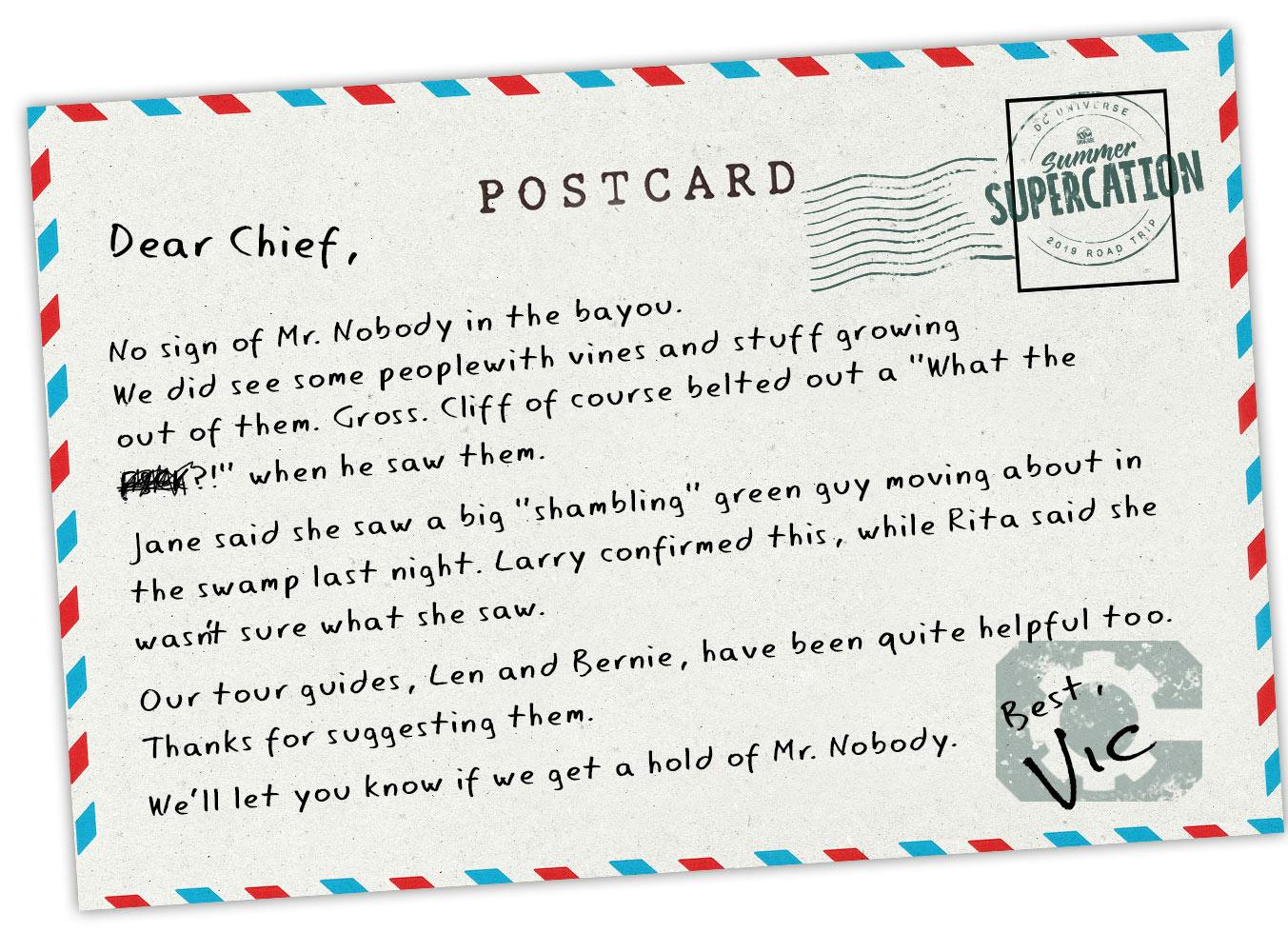 WORST. INTERNSHIP. EVER.
by @JLWWSM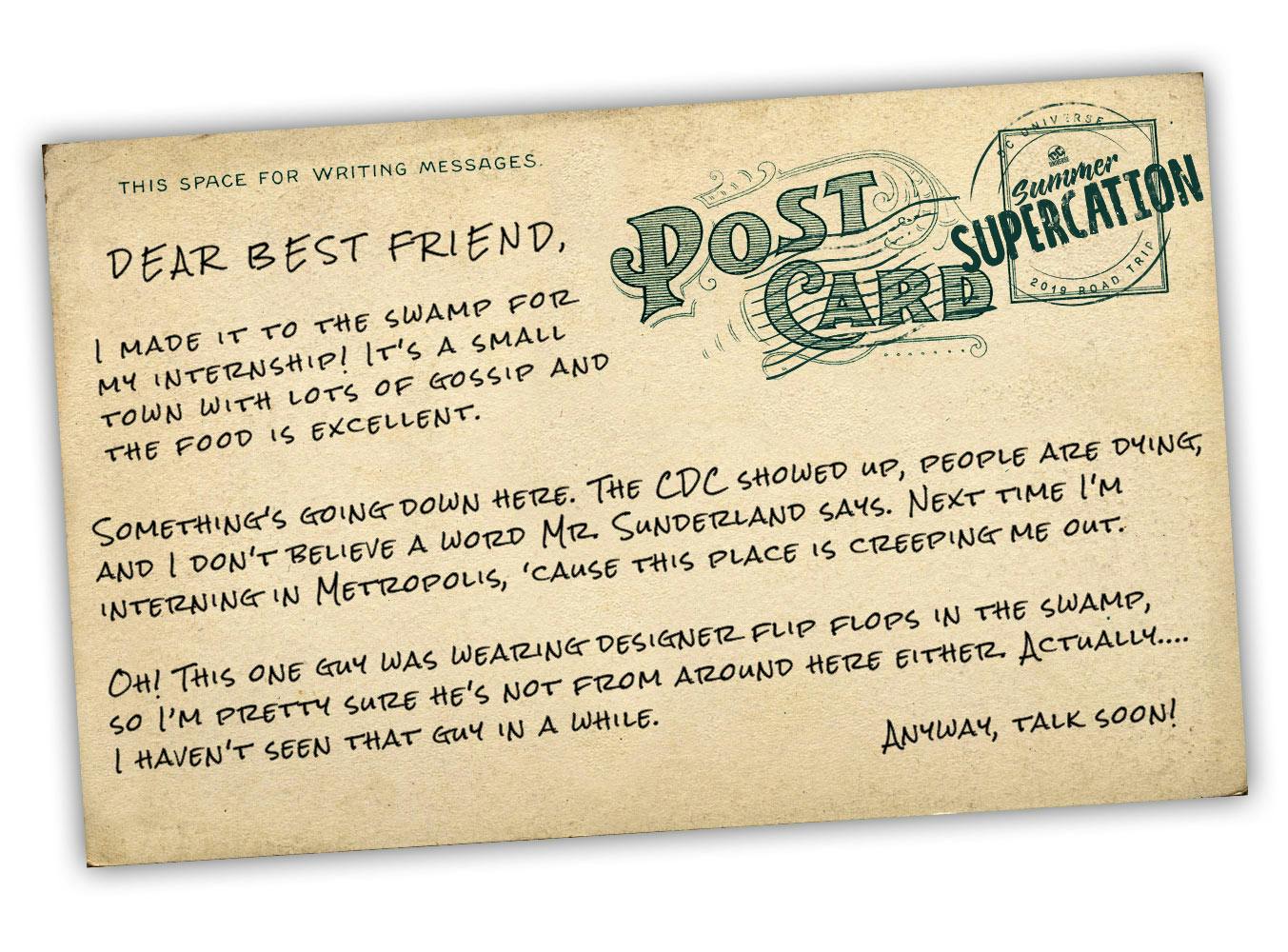 I GOT MY BROTHER EYE ON YOU
by @Shadow_Wulf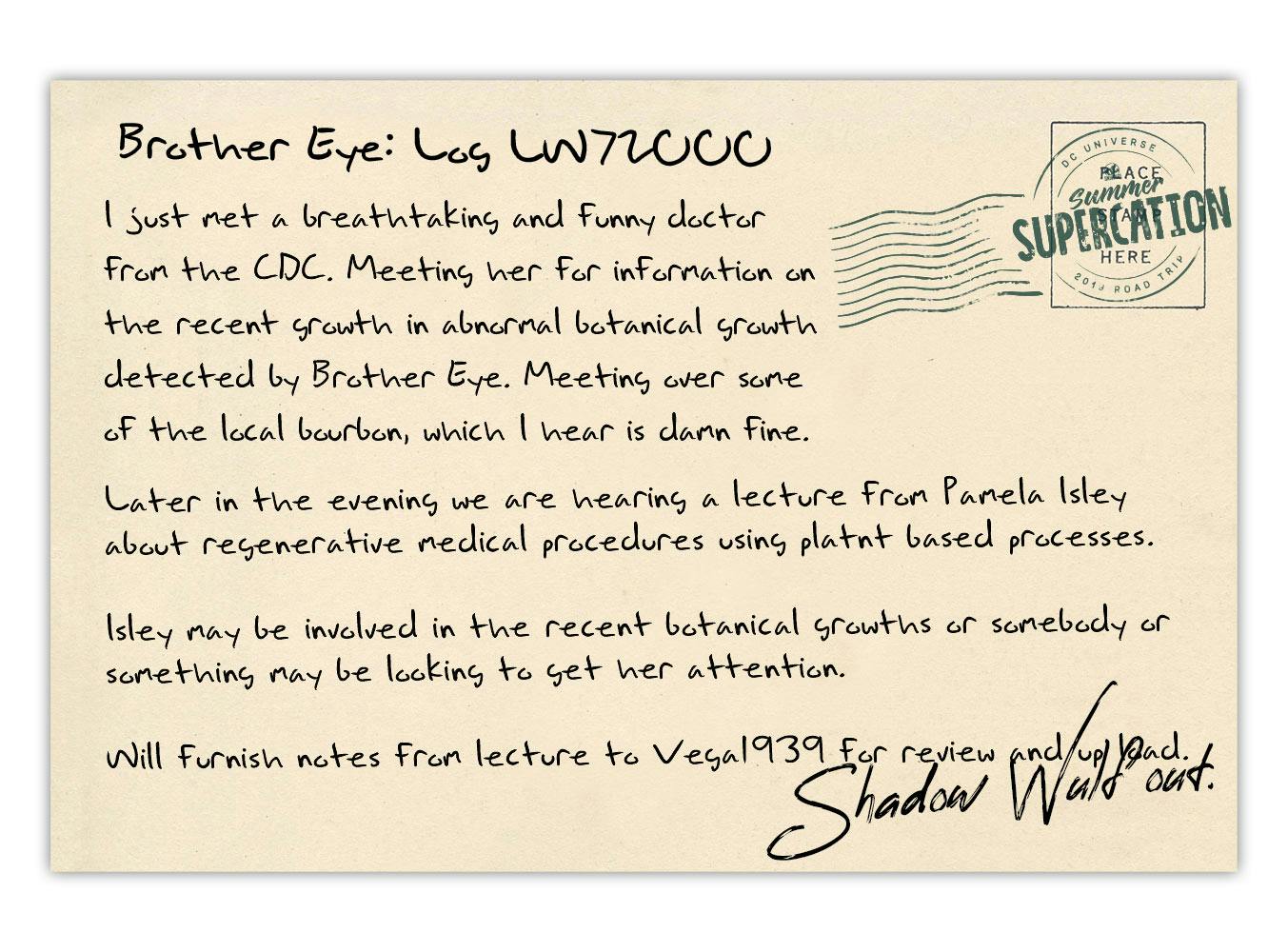 THE SWAMP IS GROWING ON ME
by @Supercook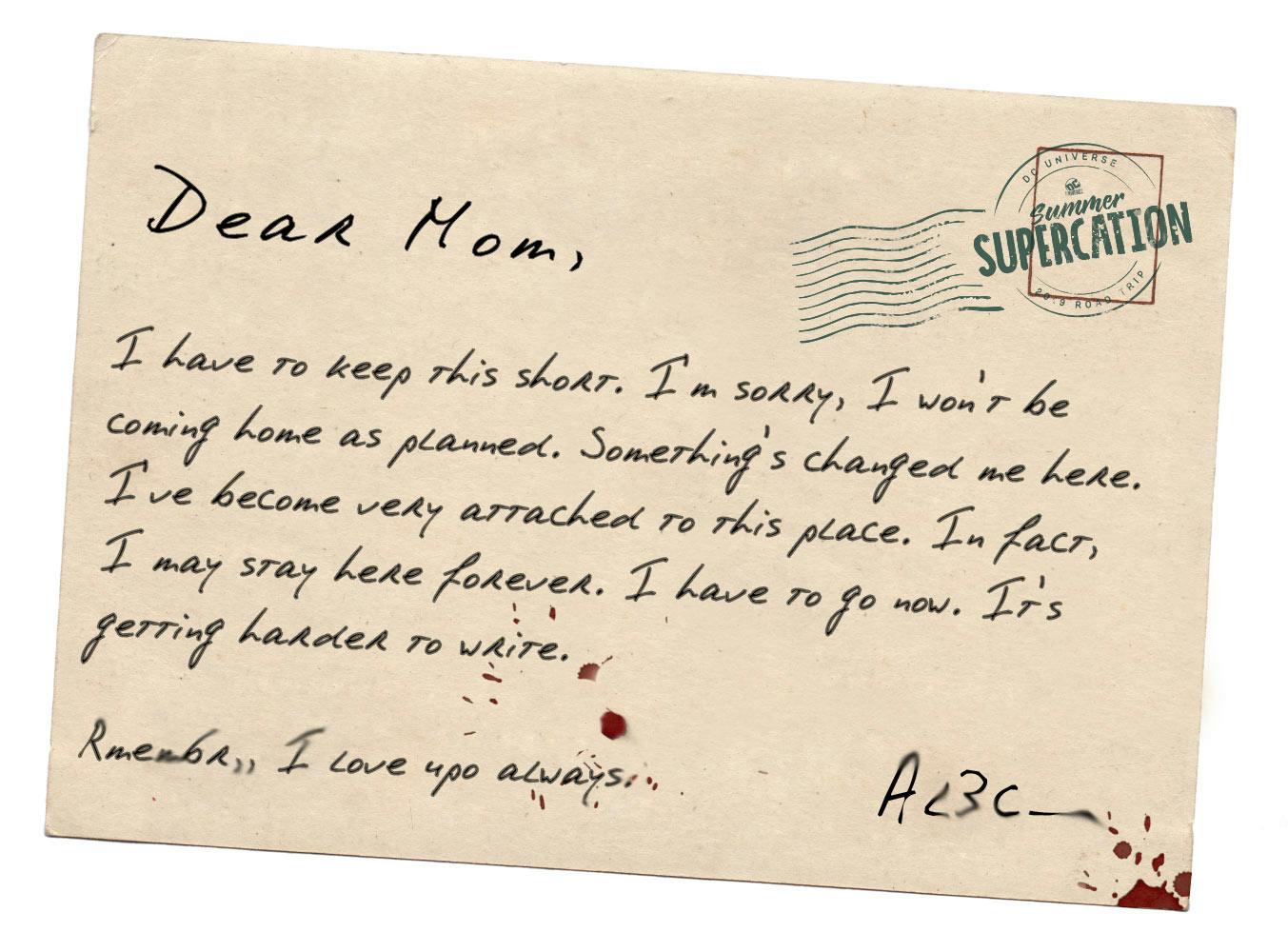 DEAR JOHN
by @Behemoth.Ravenlord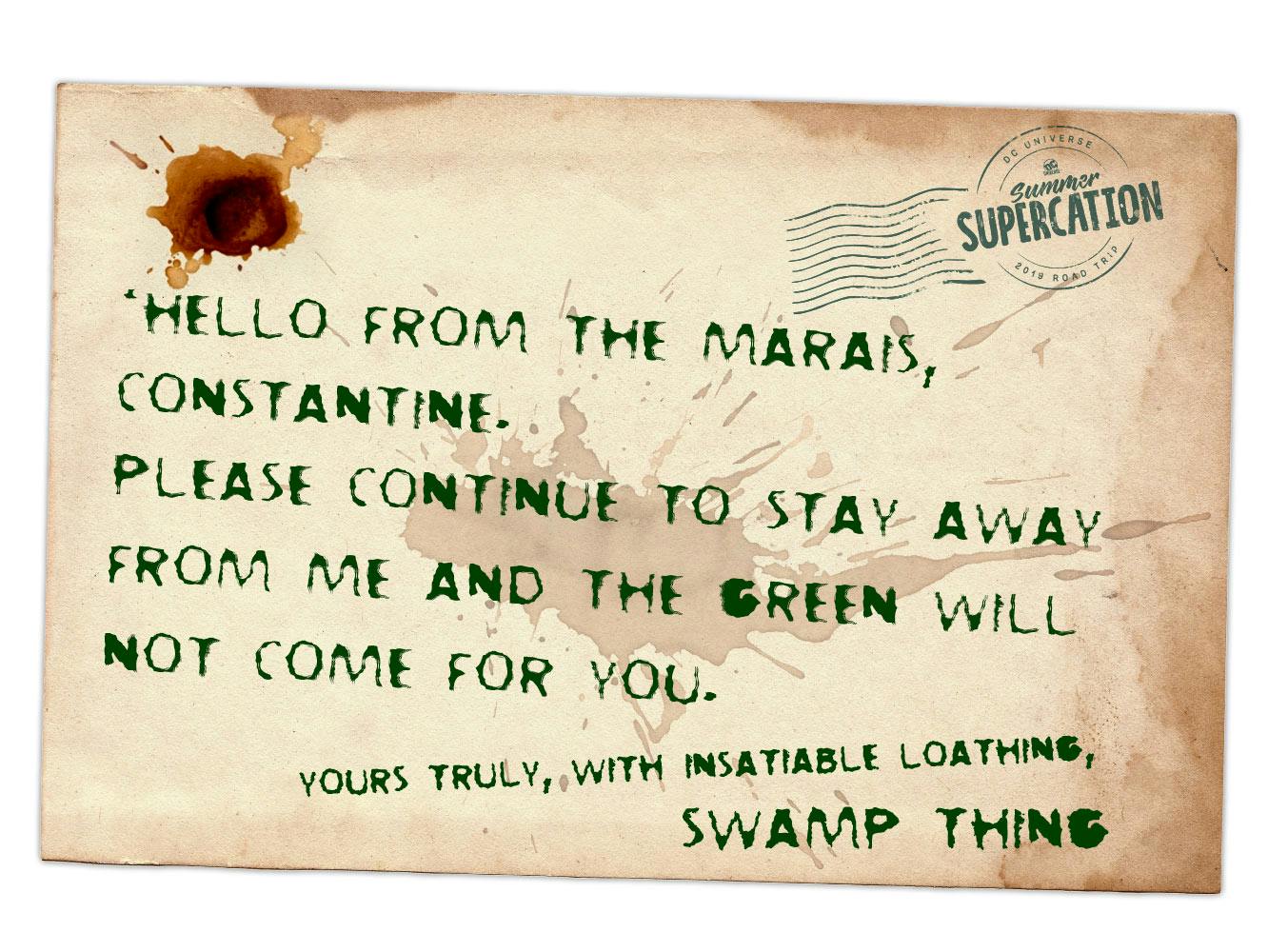 Want to see your creativity featured in the News? Join our Community this week in writing postcards home from Themyscira!