The DC Summer Supercation keeps rolling on! We've bid adieu to Gotham City, but our trusty Phantom Postman has just delivered a passel of parcels from our stint in Metropolis. Normally he gets them to us on Friday but he got a bit delayed -- something about Brainac and being shrunk down and Superman saving the day? To be honest, we stopped paying attention when we saw the postcards, written by the members of our Community. Here are some of our favorites!
METROPOLIS: HOME OF GREAT WIFI
by @RollingThunder06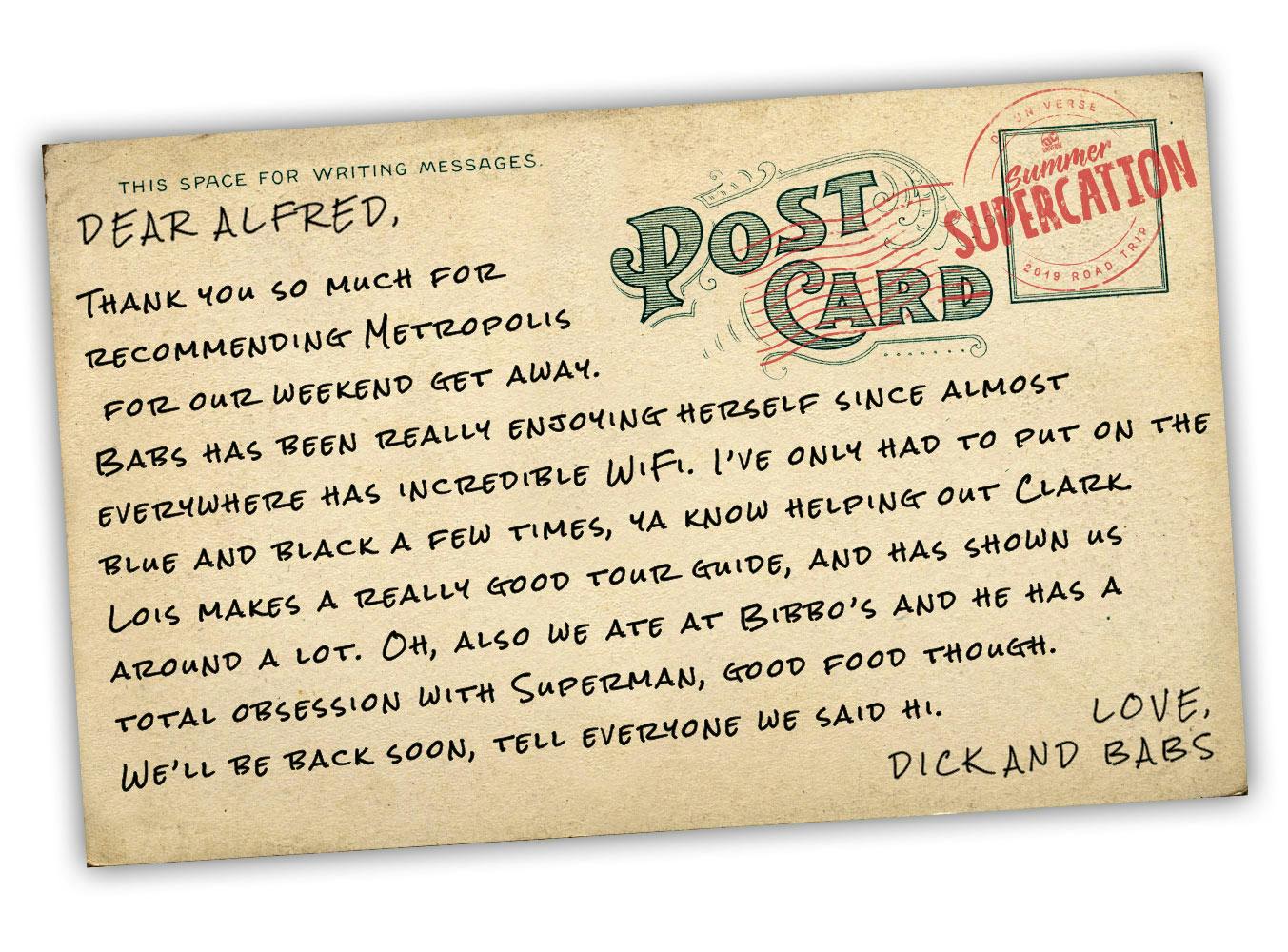 BWAHAHA
by @mhcody02.95460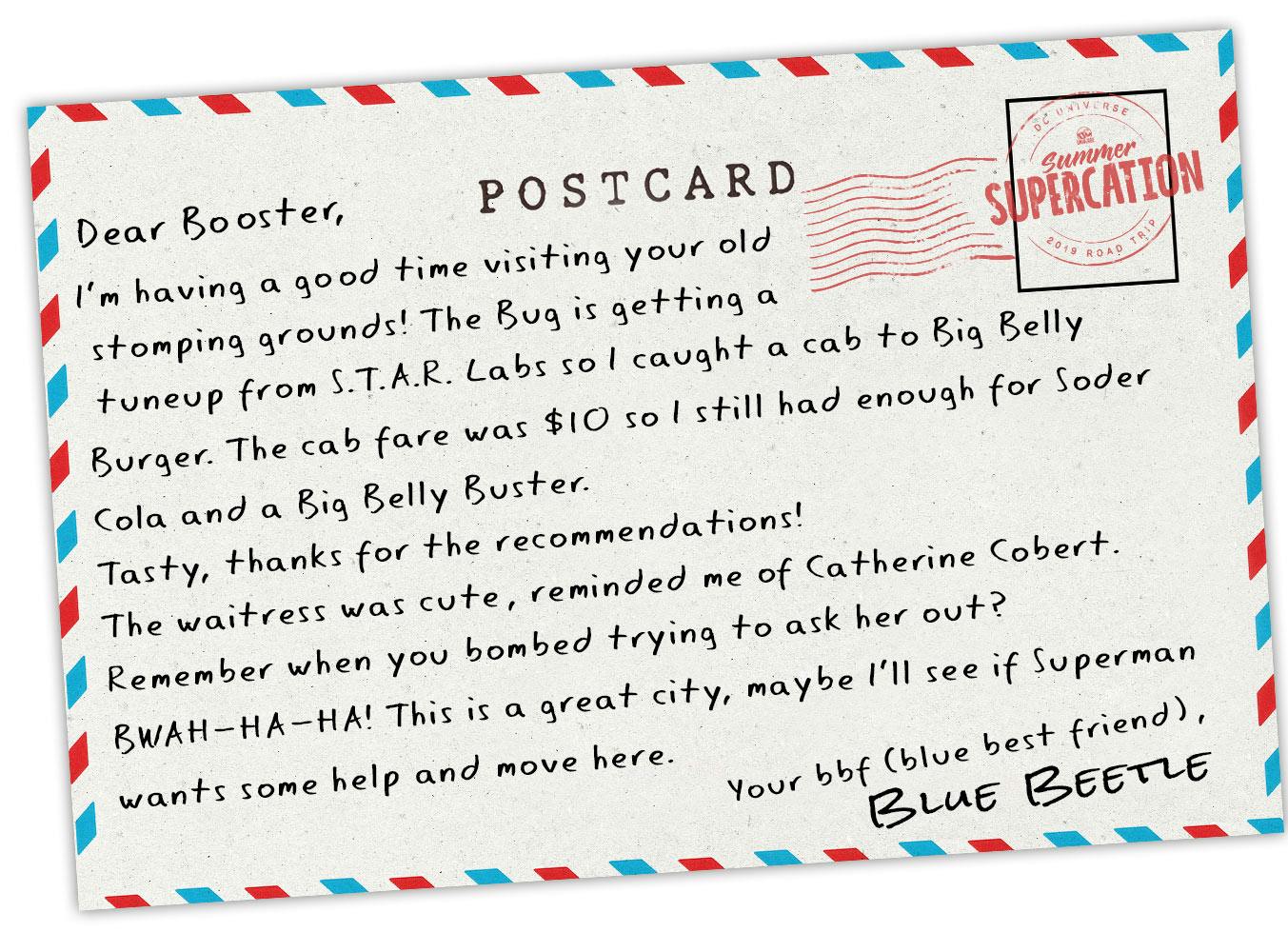 CAUSE AND SFX
by @TurokSonOfStone1950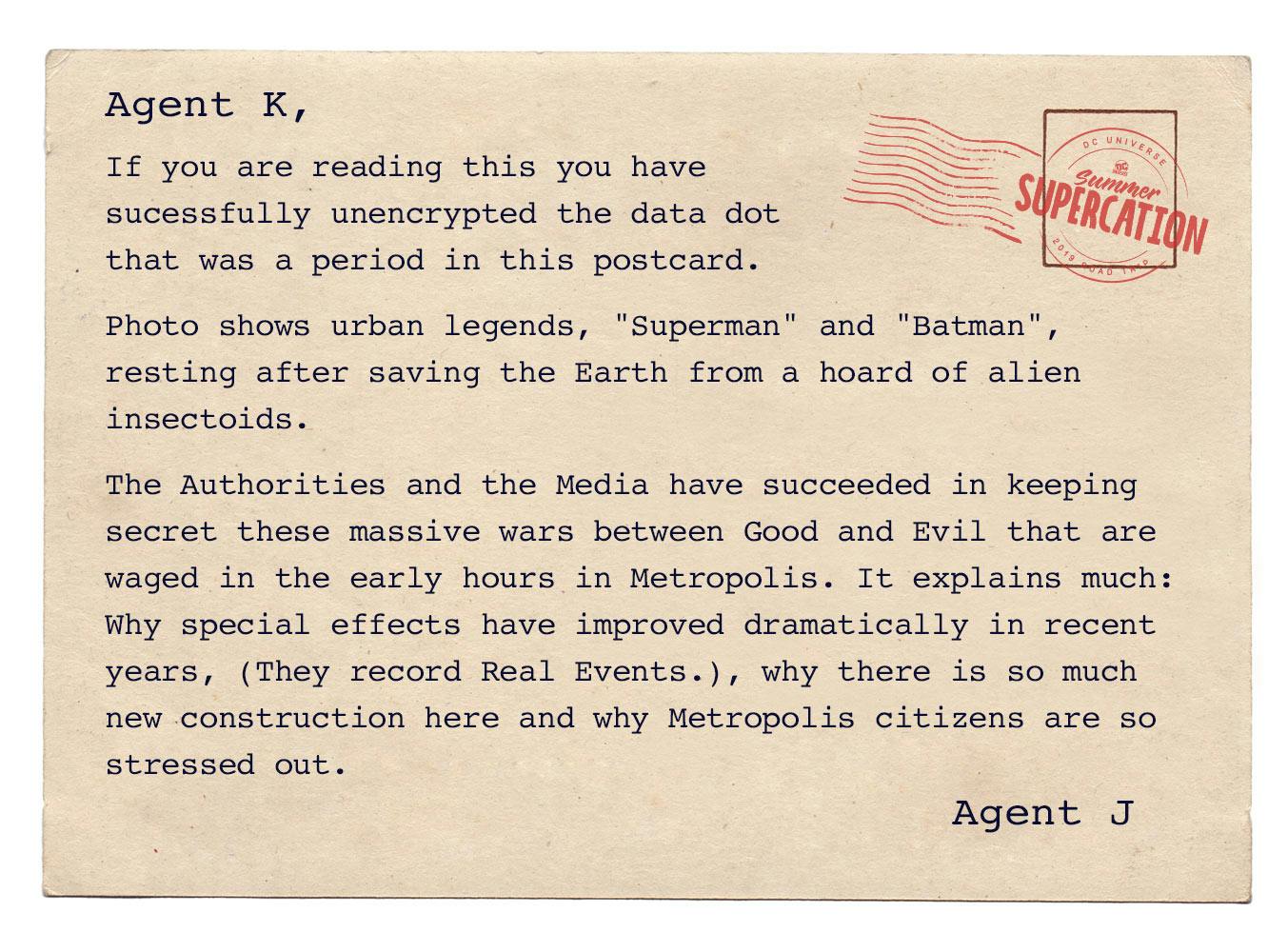 WHILE YOU WERE DEAD
by @mysterious_stranger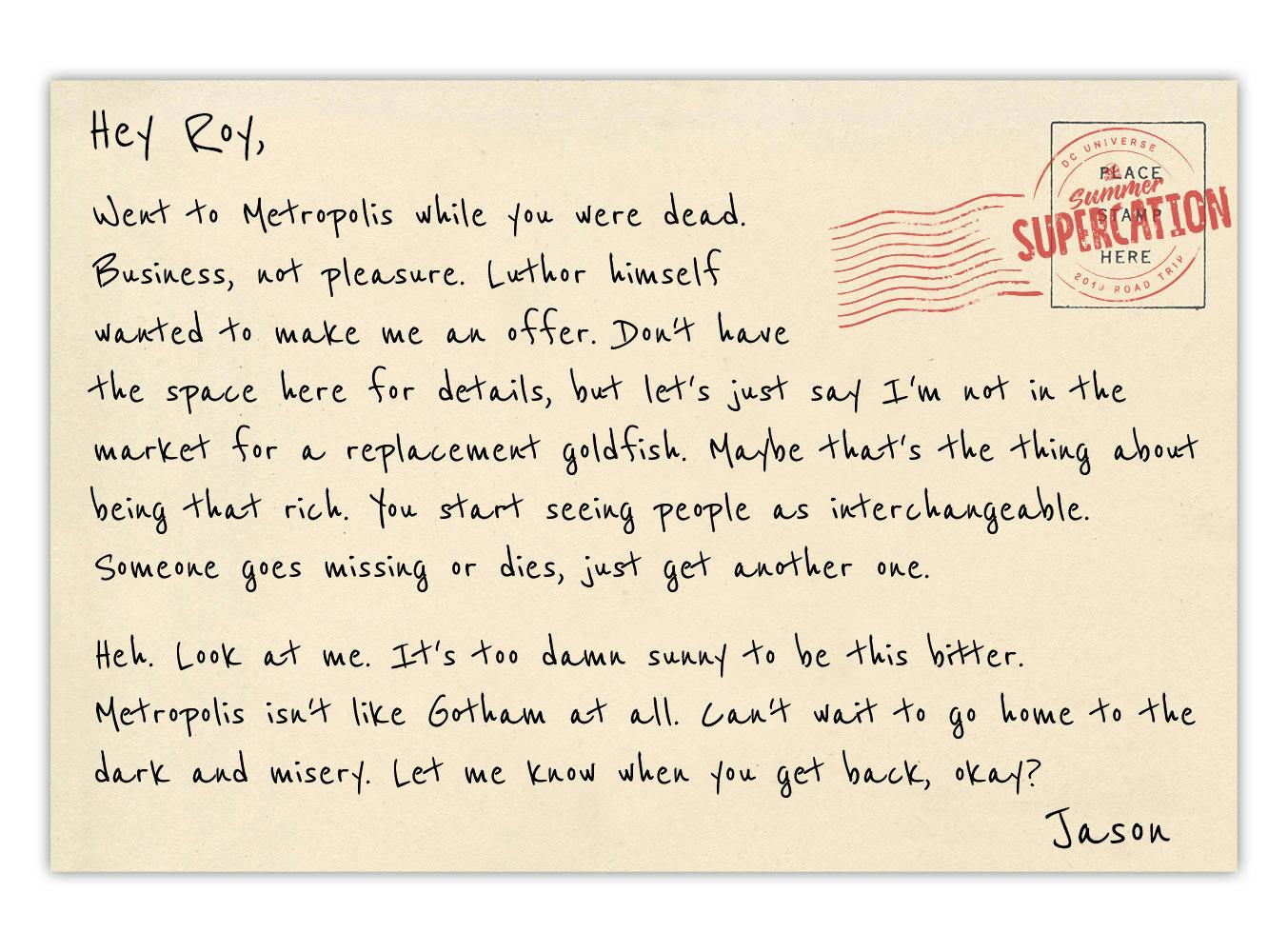 BAD FOR CRIMINALS, GOOD FOR VEGANS
by @RavenBoy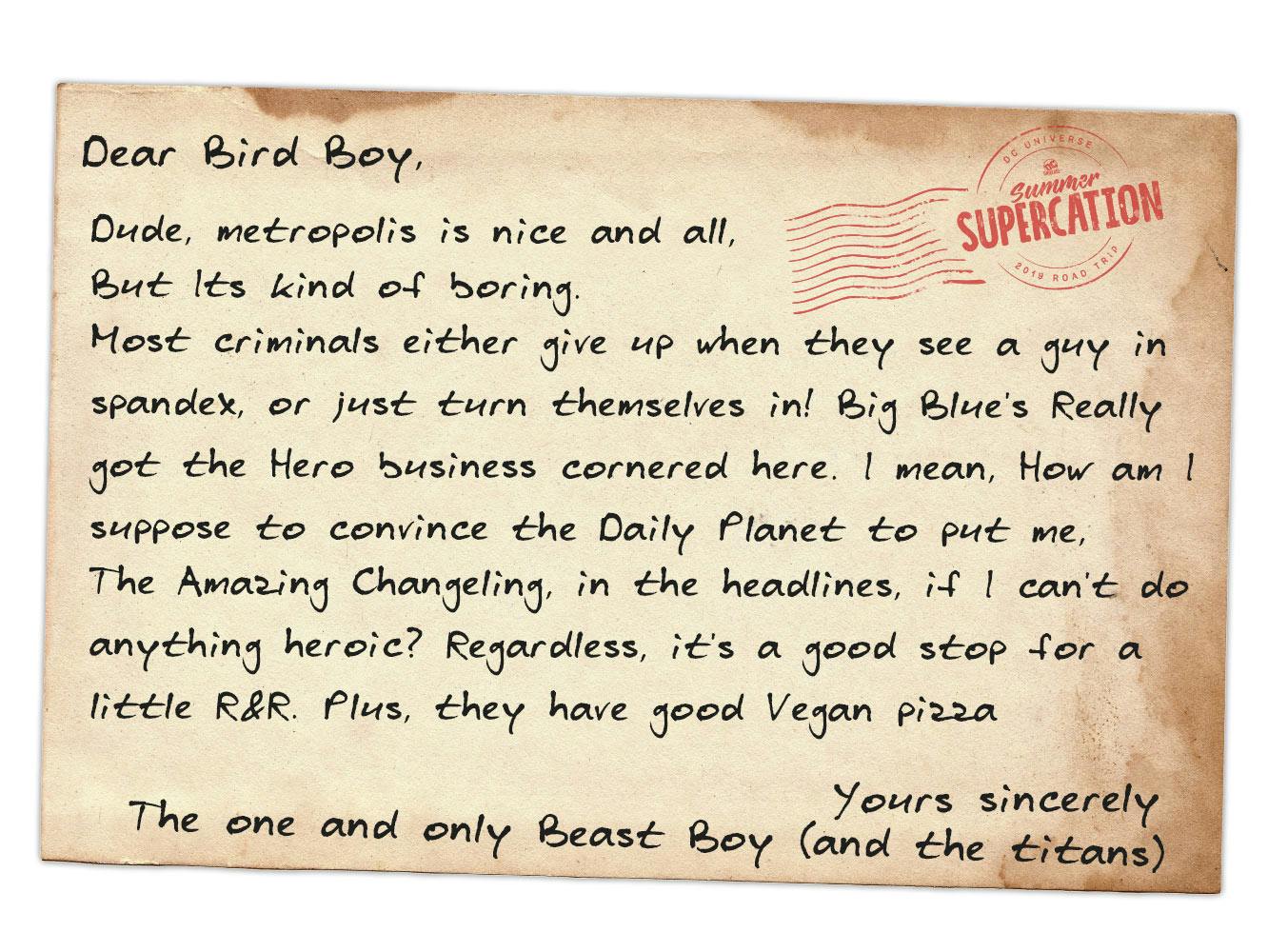 Want to see your creativity featured on our News page? Join our Community this week in writing postcards home from Gotham!