All good things must come to an end and that includes our very own DC Summer Supercation. We braved Swamp Thing's bayou, trained like Amazonians in Themyscira, marveled at Metropolis, painted the town red in Gotham City, took the plunge into Atlantis, and wrapped up our road trip at the home of Young Justice, Happy Harbor. Our trusty (but understandably exhausted) Phantom Postman has delivered our final batch of postcards written by our Community and we've put some of our favorites below!
TIME TO CRANK SOME CARRIE UNDERWOOD
from @TurokSonOfStone1950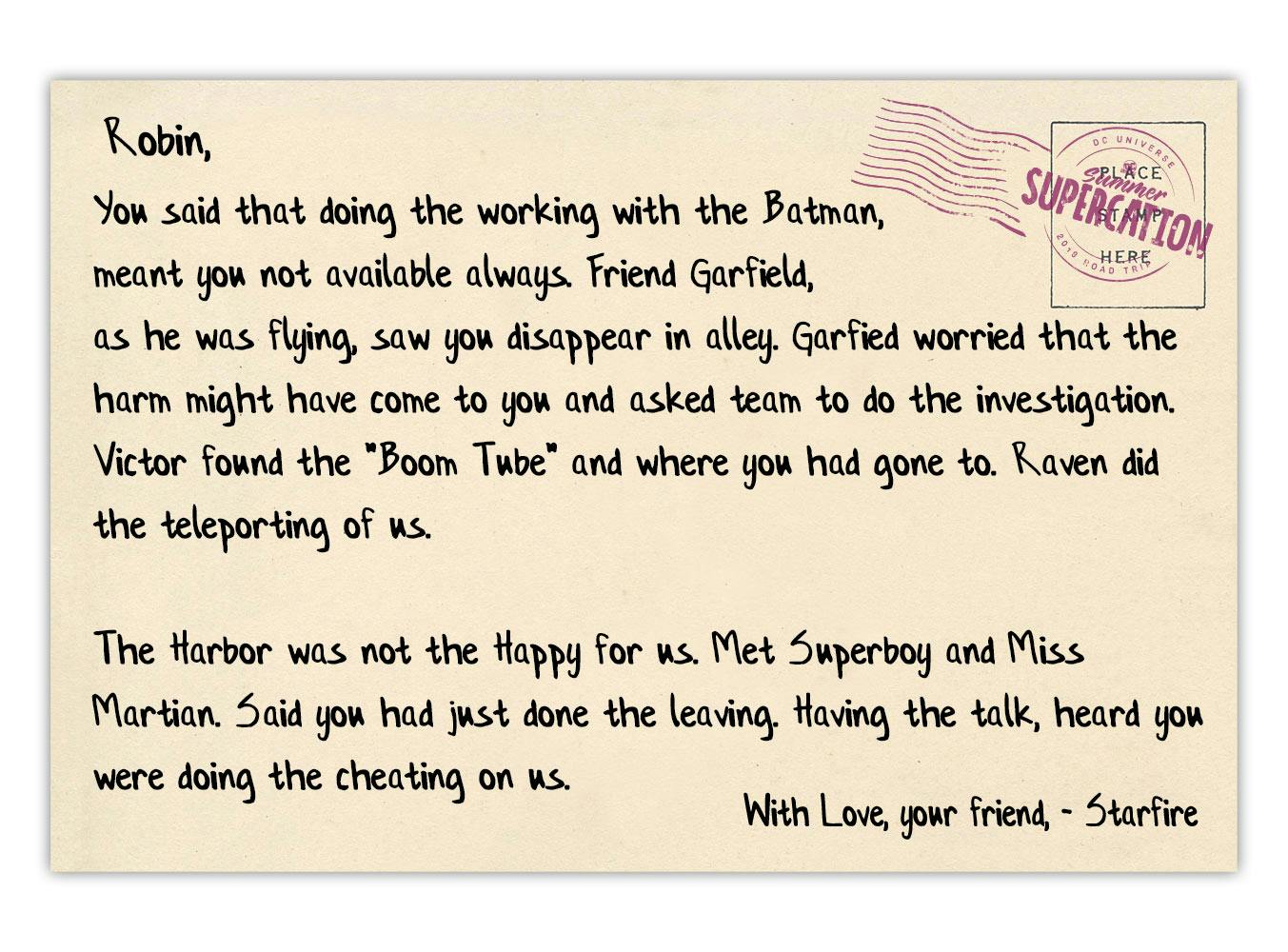 TODD ONE OUT
from @NYJt3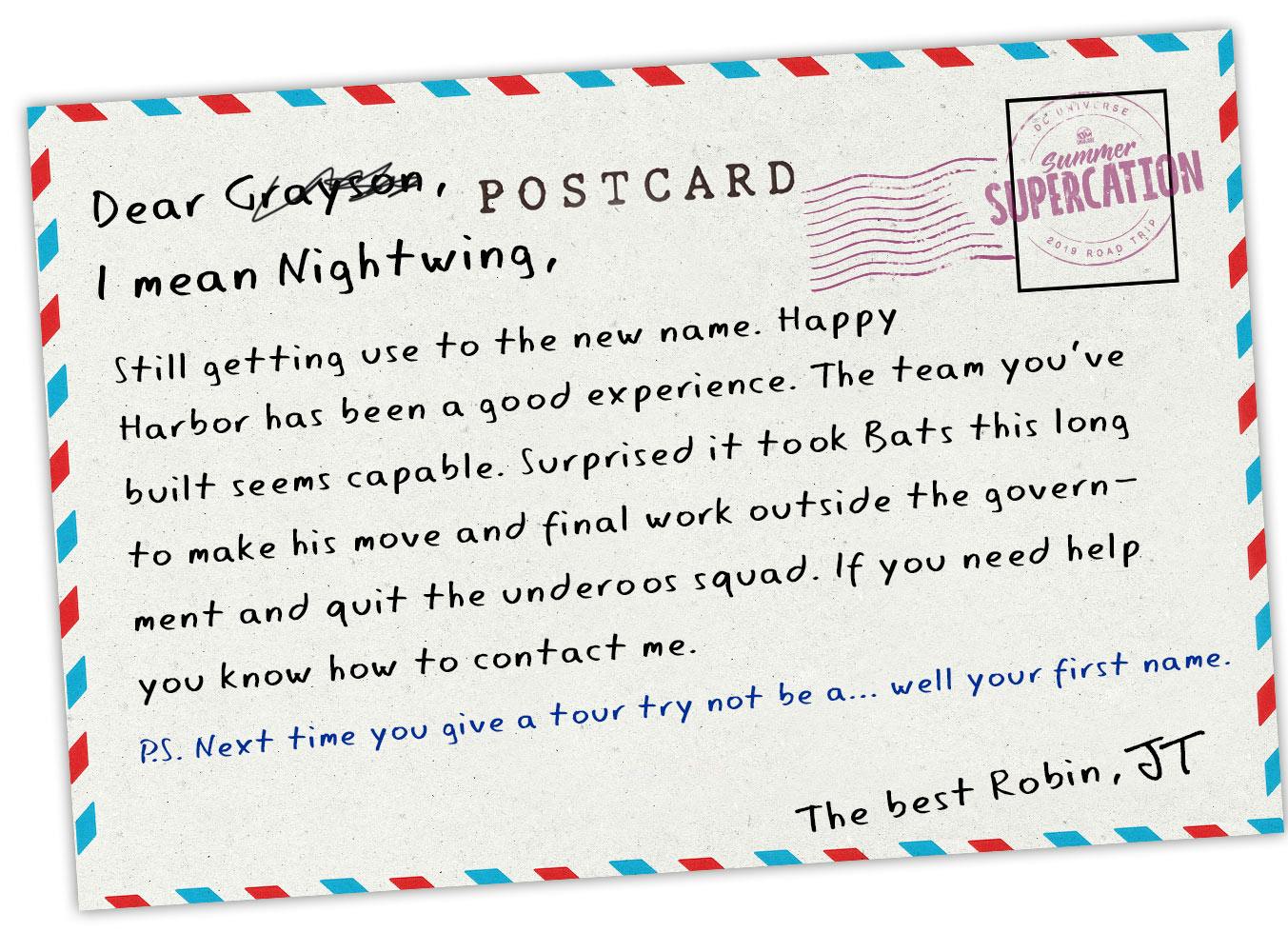 THIS IS MY HAPPENING AND IT FREAKS ME OUT, MAN
from @BatJamags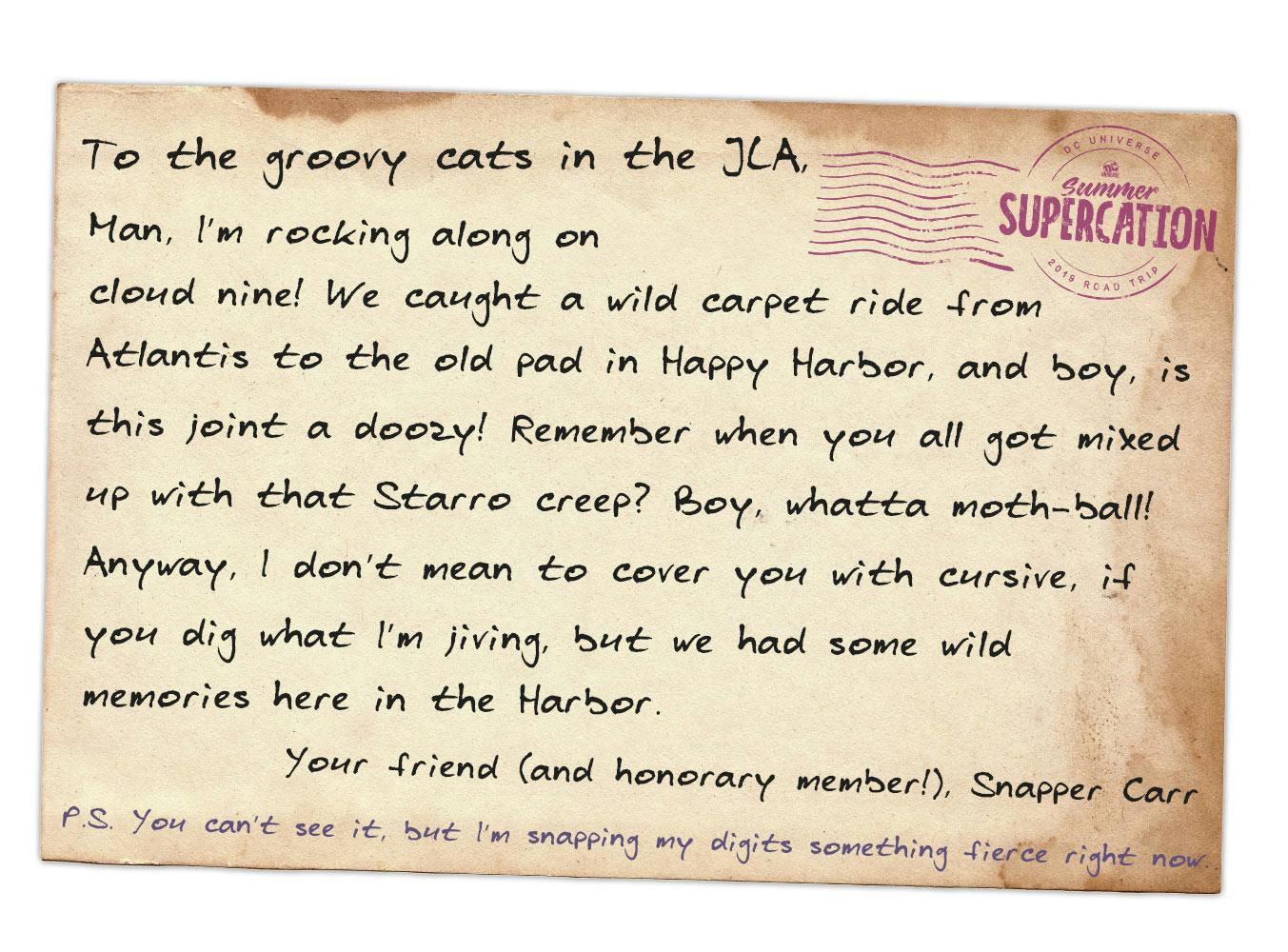 A STARRO IS BORN
from @mysterious_stranger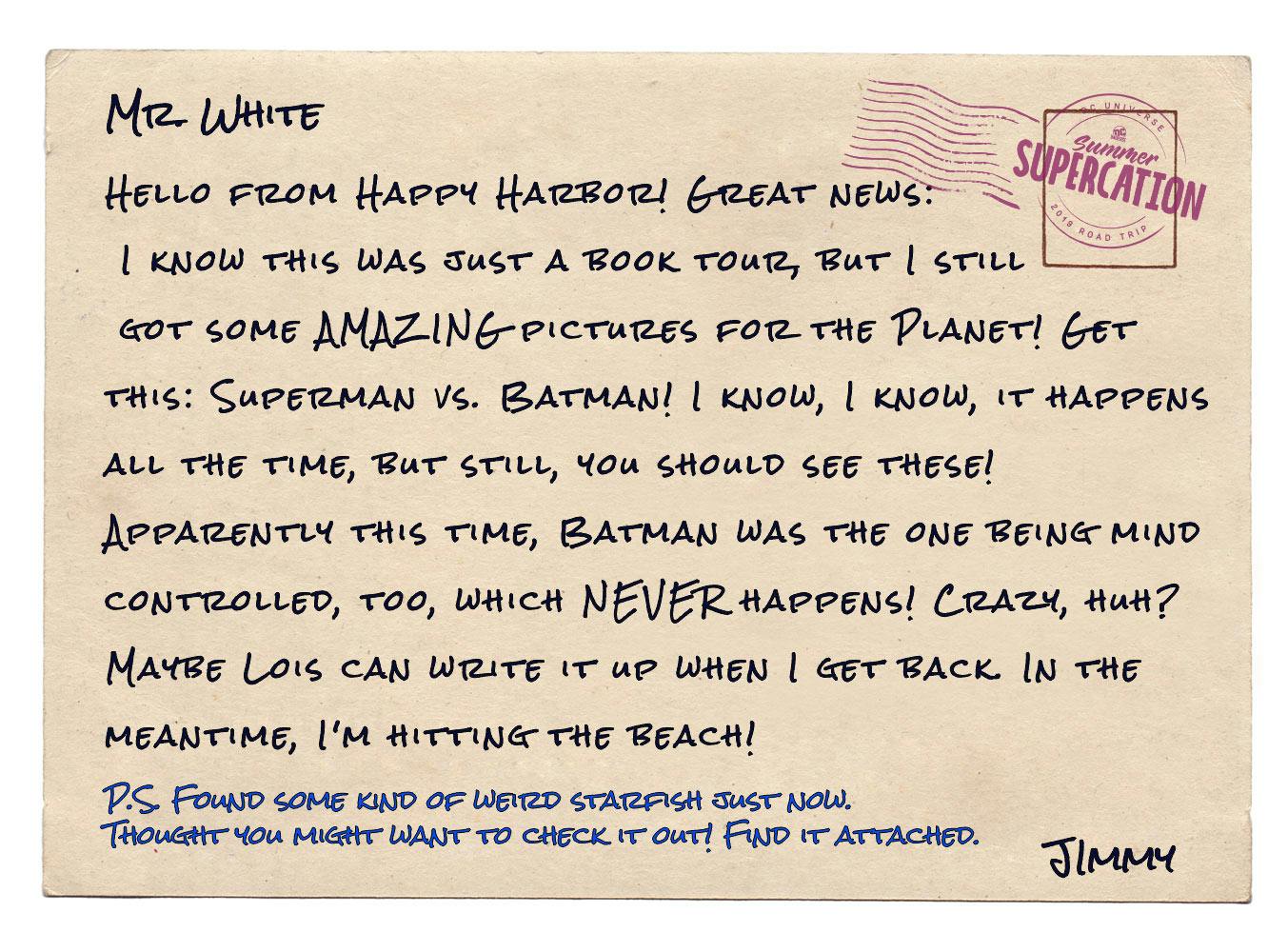 What was your favorite stop on our Summer Supercation tour? Let us know in our Community!