After a week bobbing around Atlantis, we've resurfaced and are trucking towards our final DC Summer Supercation location next week. But our good friend the Phantom Postman managed to get some mystically-waterproofed postcards written by our Community members to us, mailed from last week's stop in Gotham City. Here are a few of our favorites!
WHAT RHYMES WITH "POSTCARD"?
From @NYJt3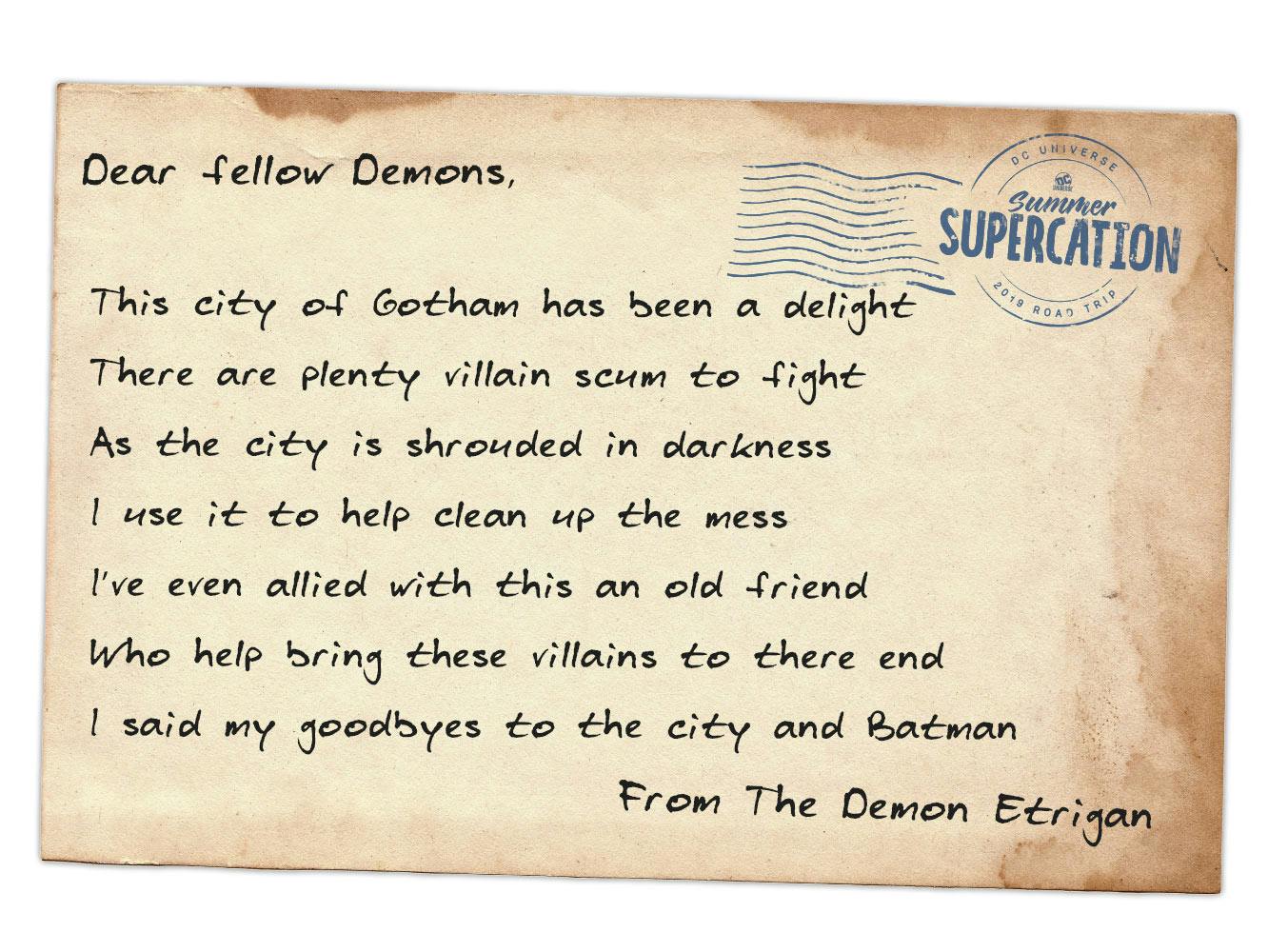 GOLD STANDARD
From @JohnnyBQuick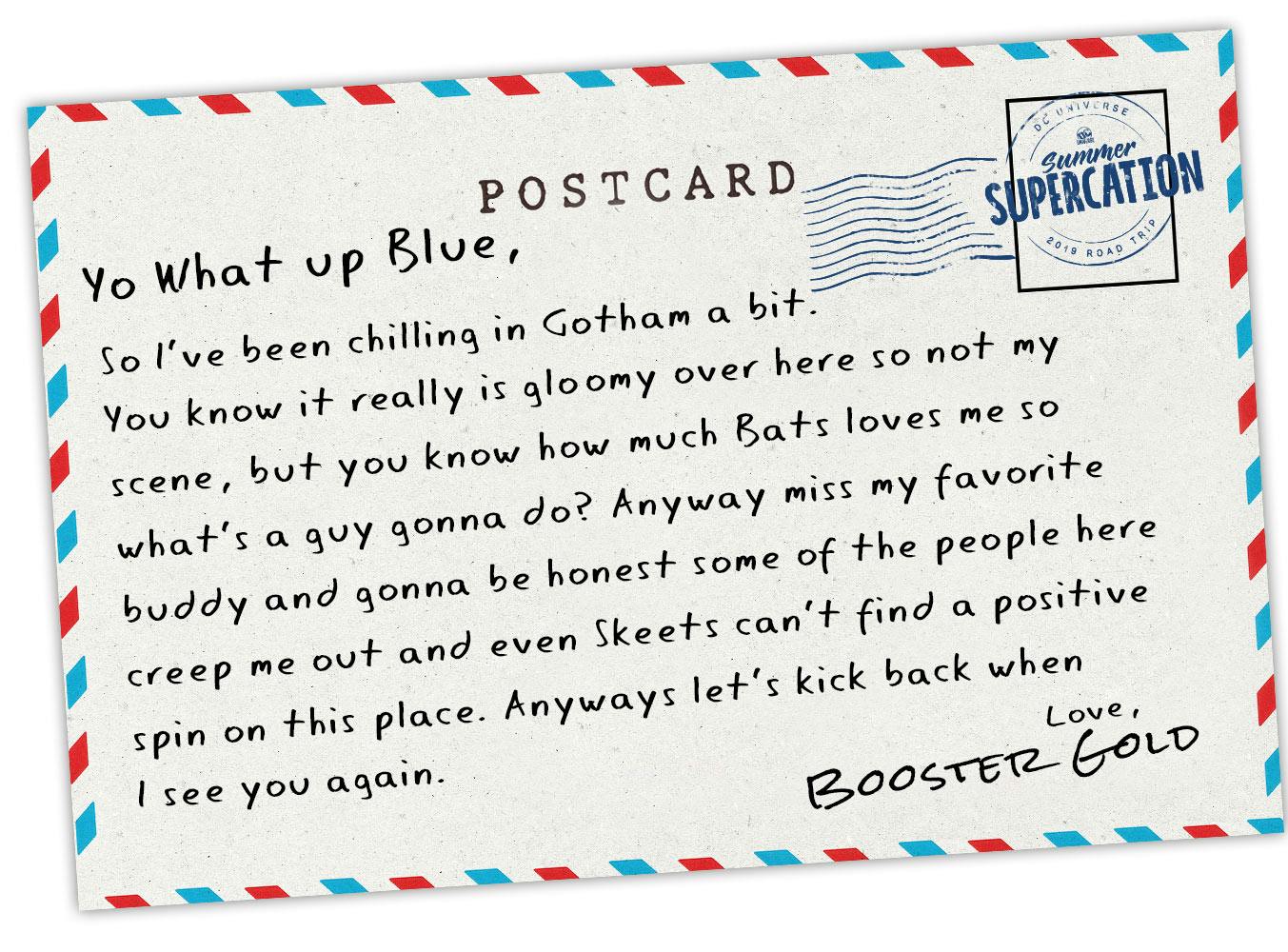 THE POSTCARDING
From @R.O.B.I.N.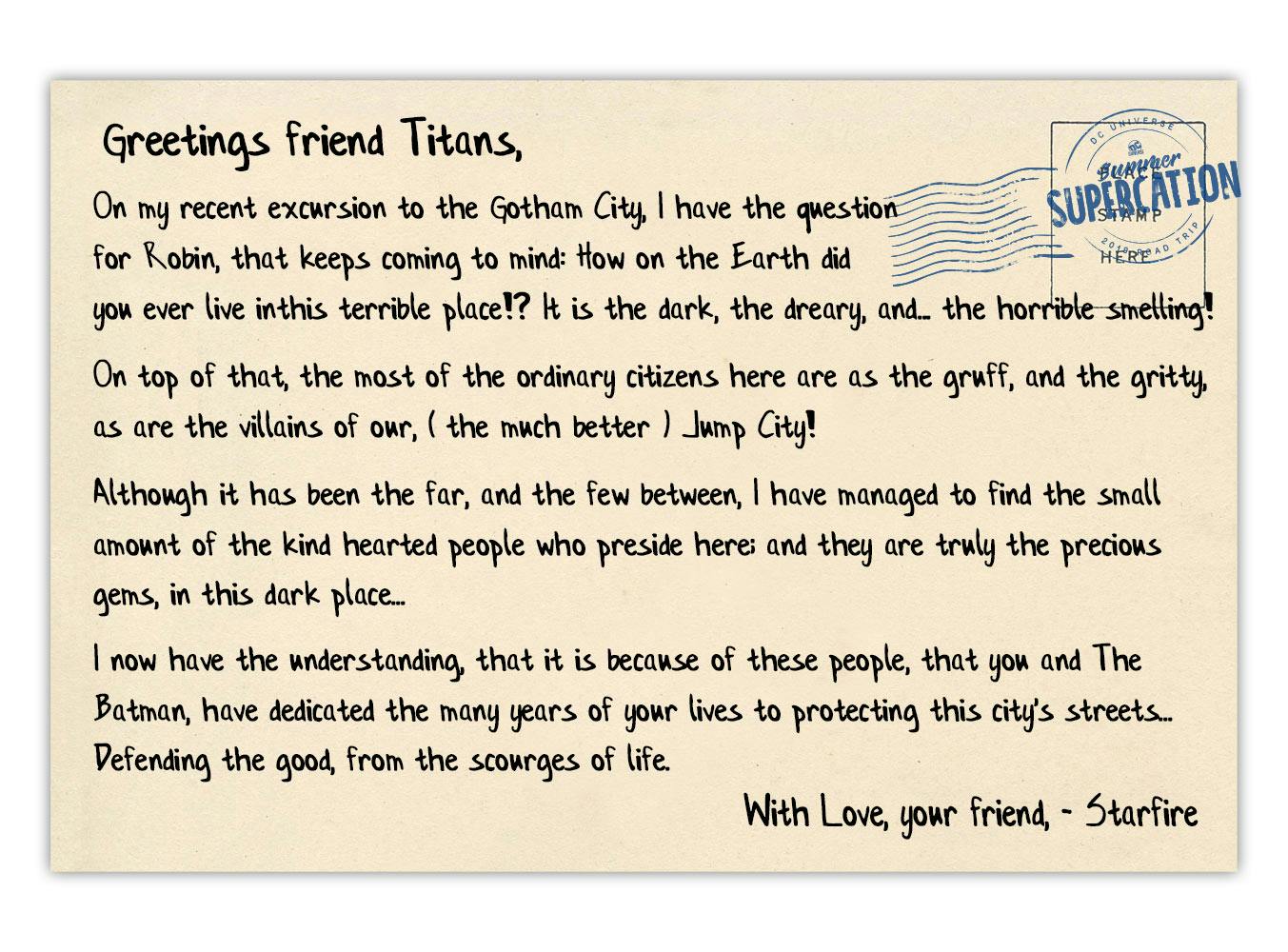 NOT YOUR USUAL GOTHAM CAT
From @Misfit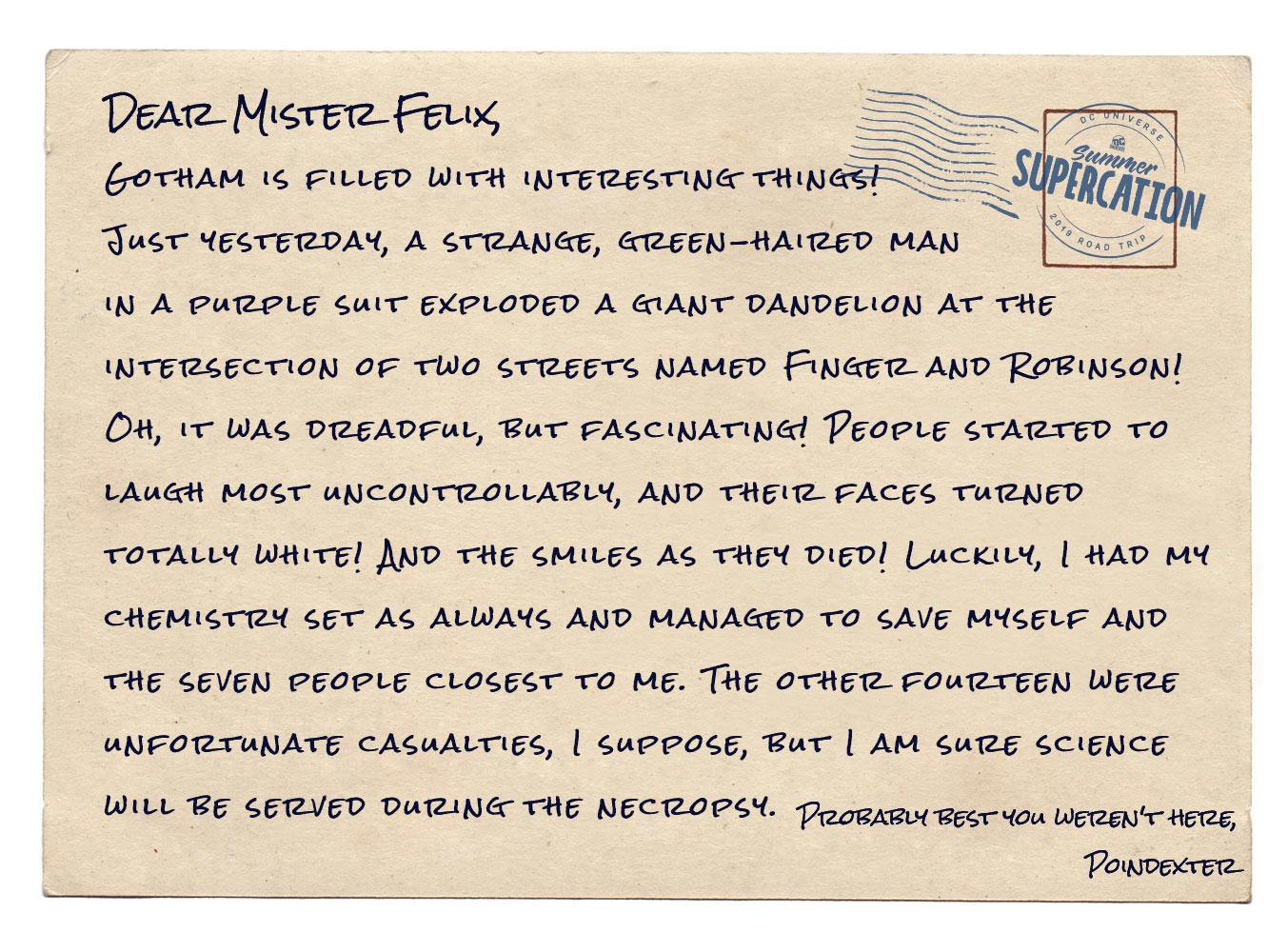 WORKING VACATION
From @sunshinesamara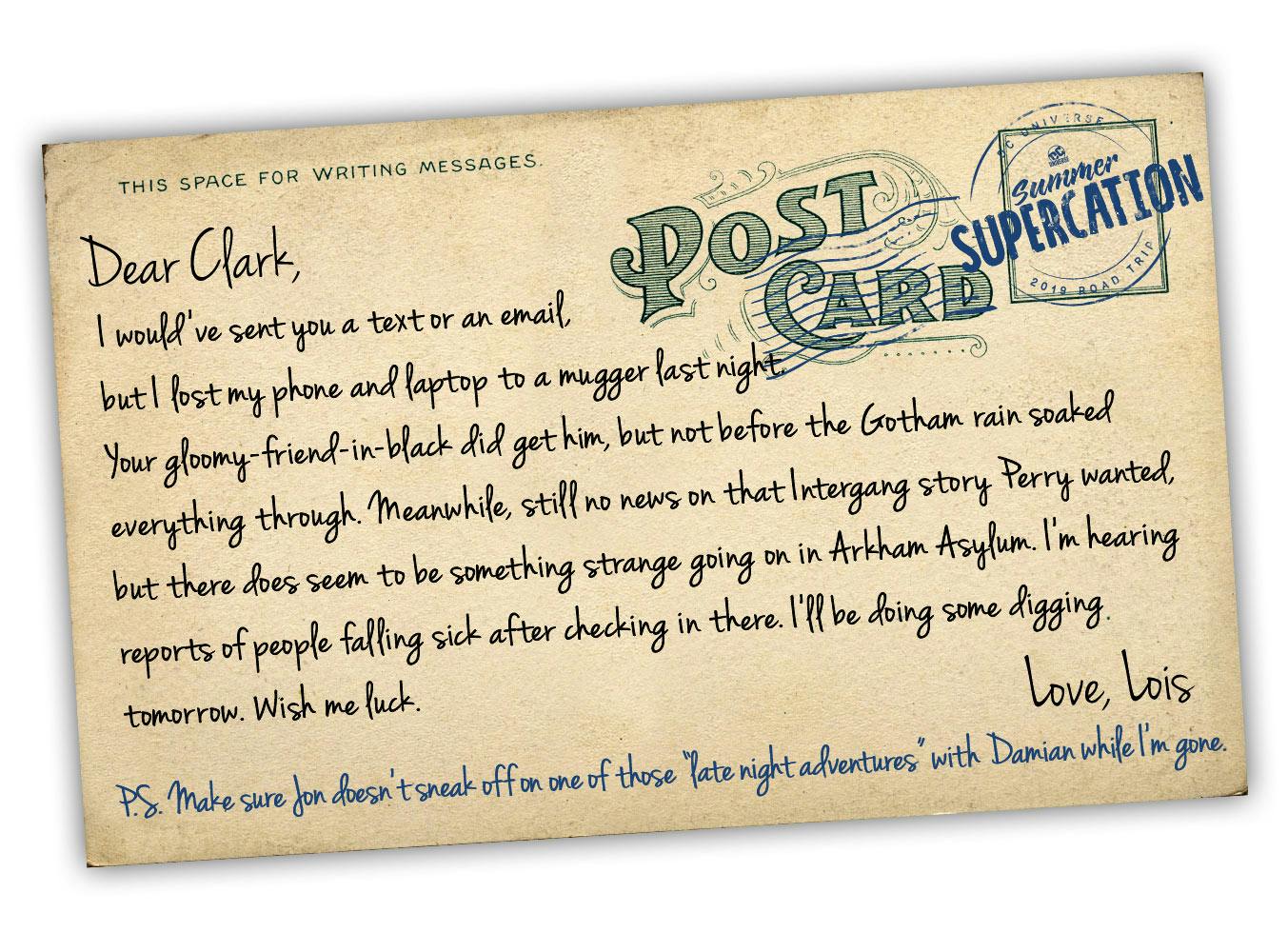 Join our Community this week in writing postcards home from Atlantis!