After a week off to celebrate Indepedence Day, our trusty Phantom Postman has delivered a whole mess of postcards from our recent Summer Supercation trip to Aquaman's undersea kingdom, Atlantis! All we can say is, thank goodness for waterproof ink and good ol' Atlantean textile technology. Here are some of our favorite postcards written by our very own Community members...
WE ALSO WOULD'VE ACCEPTED DUMMY FOR SOME CHUMMY
From @AquamonC137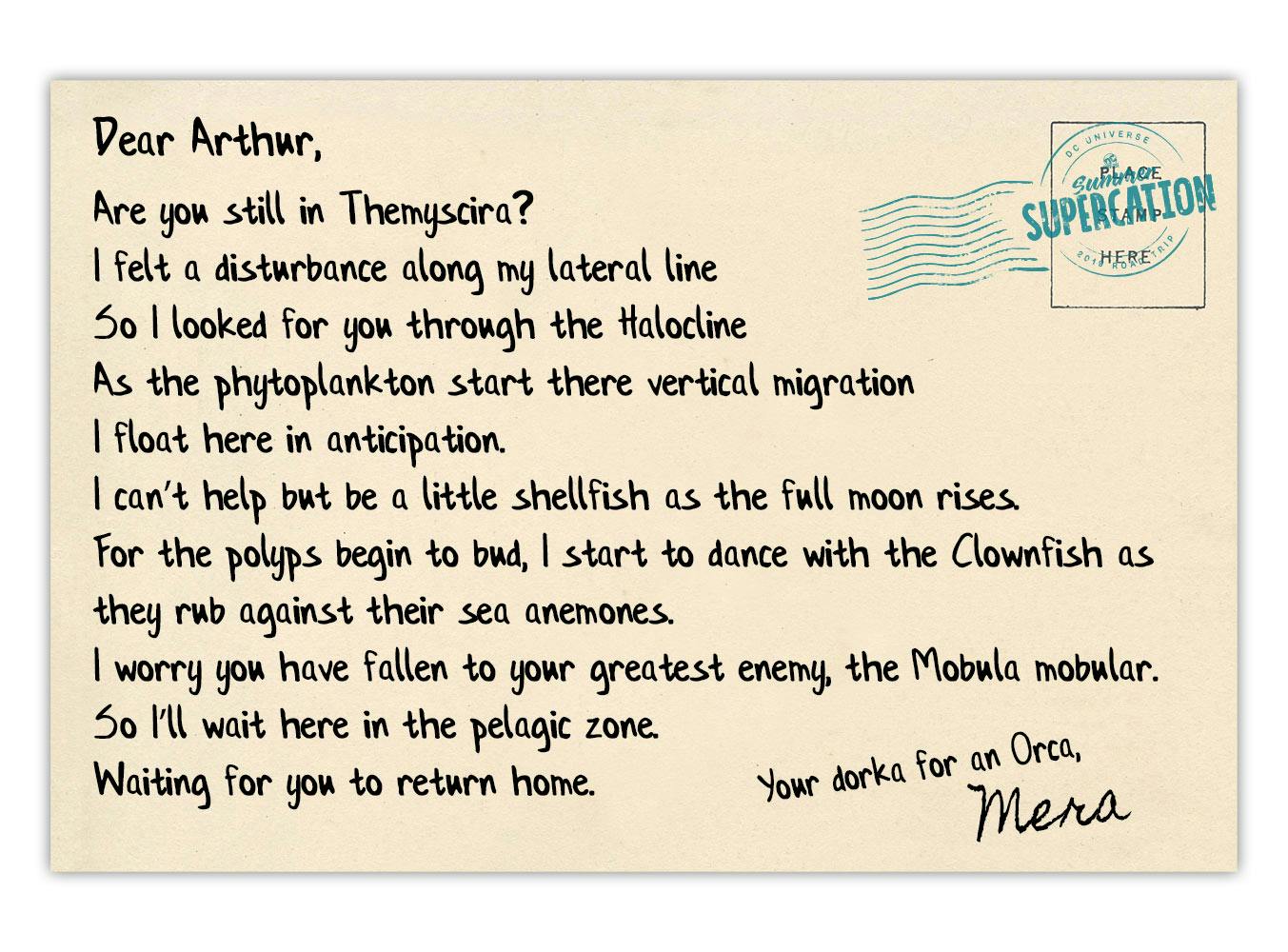 OCEAN ONOMATOPOEIA
From @BatJamags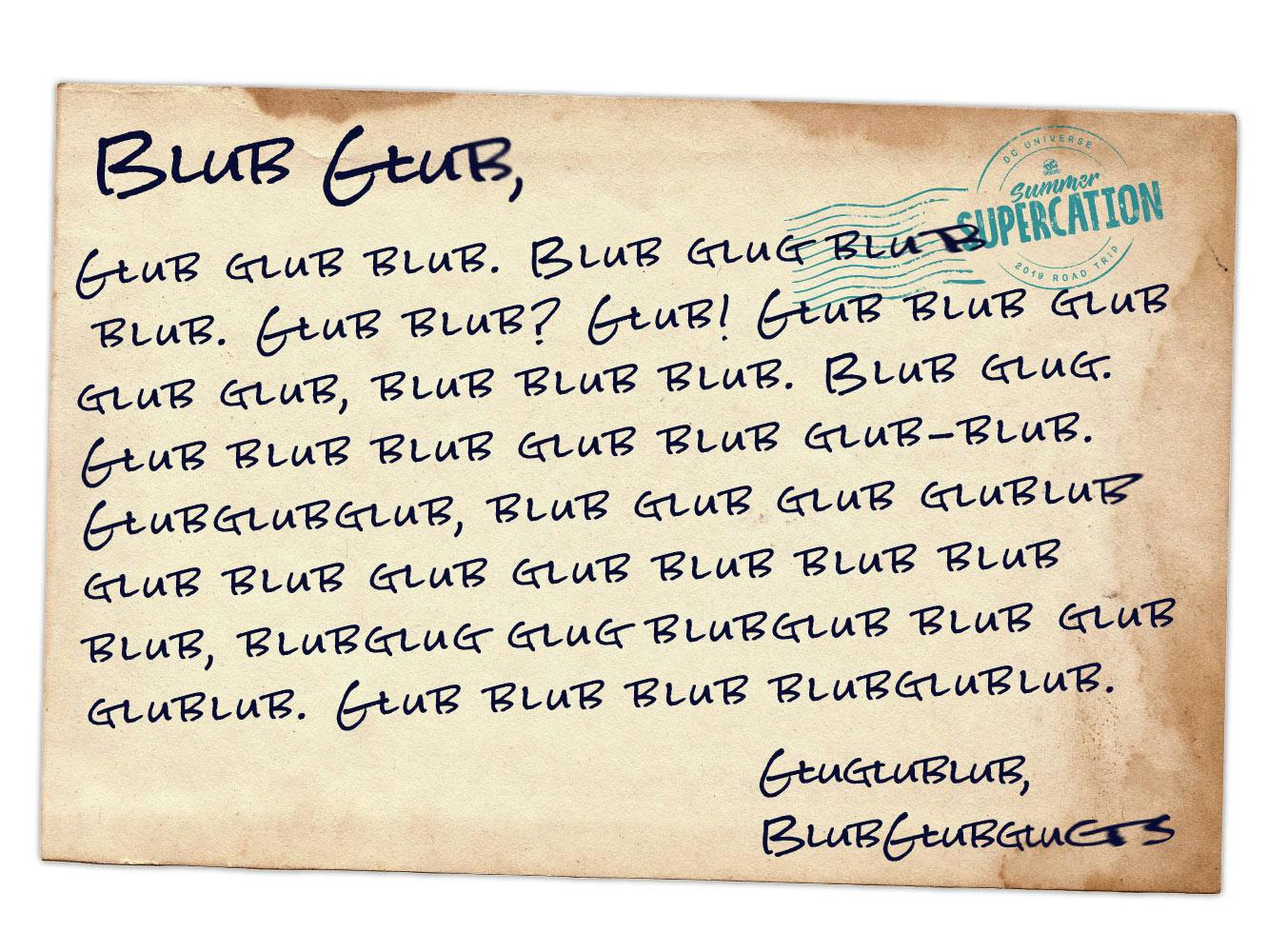 DOLPHIN WATCHING
From @MisfitHighlander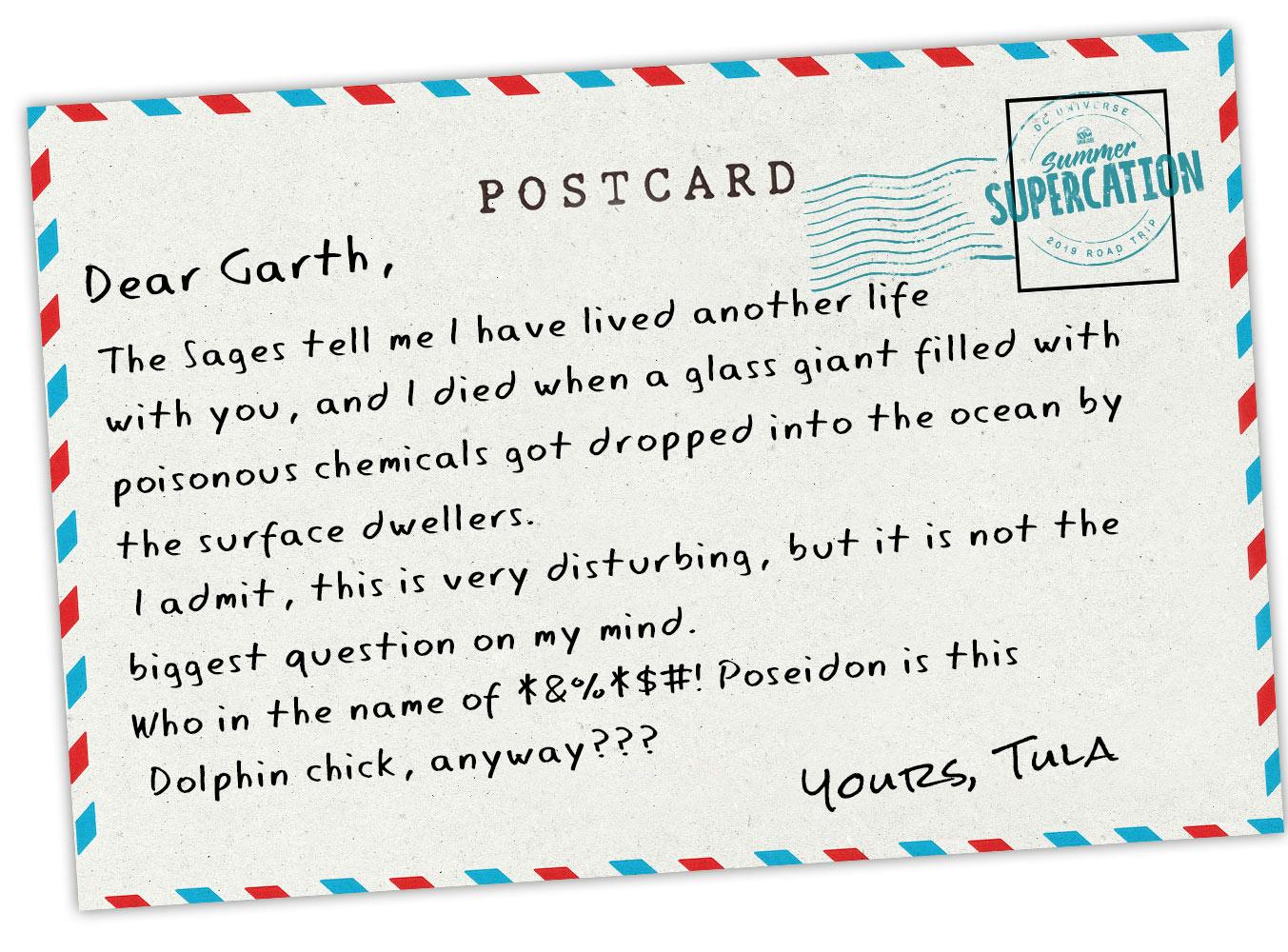 What was your favorite stop on our Summer Supercation tour? Let us know in our Community!