Making friends is hard. Making enemies is easy. But the relationship between criminal collaborators is a unique and complicated one. How do I get what I want? Why would I need a chump in a scarecrow mask? How soon can I stab him in the back and take his share of the haul? Would that even do anything, is he actually made of straw? These are all important questions when navigating the social network of the criminal underworld, and one that we're seeing in action in the latest DC mega-arc "Year of the Villain."
Risky as it may be, there's great rewards in working together. Whether it be better defense against superheroics, an increase in chaos sewn, or simply more arms to carry the loot, teaming up isn't just for the do-gooders. Here's how to mingle in pursuit of power, wealth, chaos, or simply a good time.
1. GET OUT THERE AND MEET SOMEONE NEW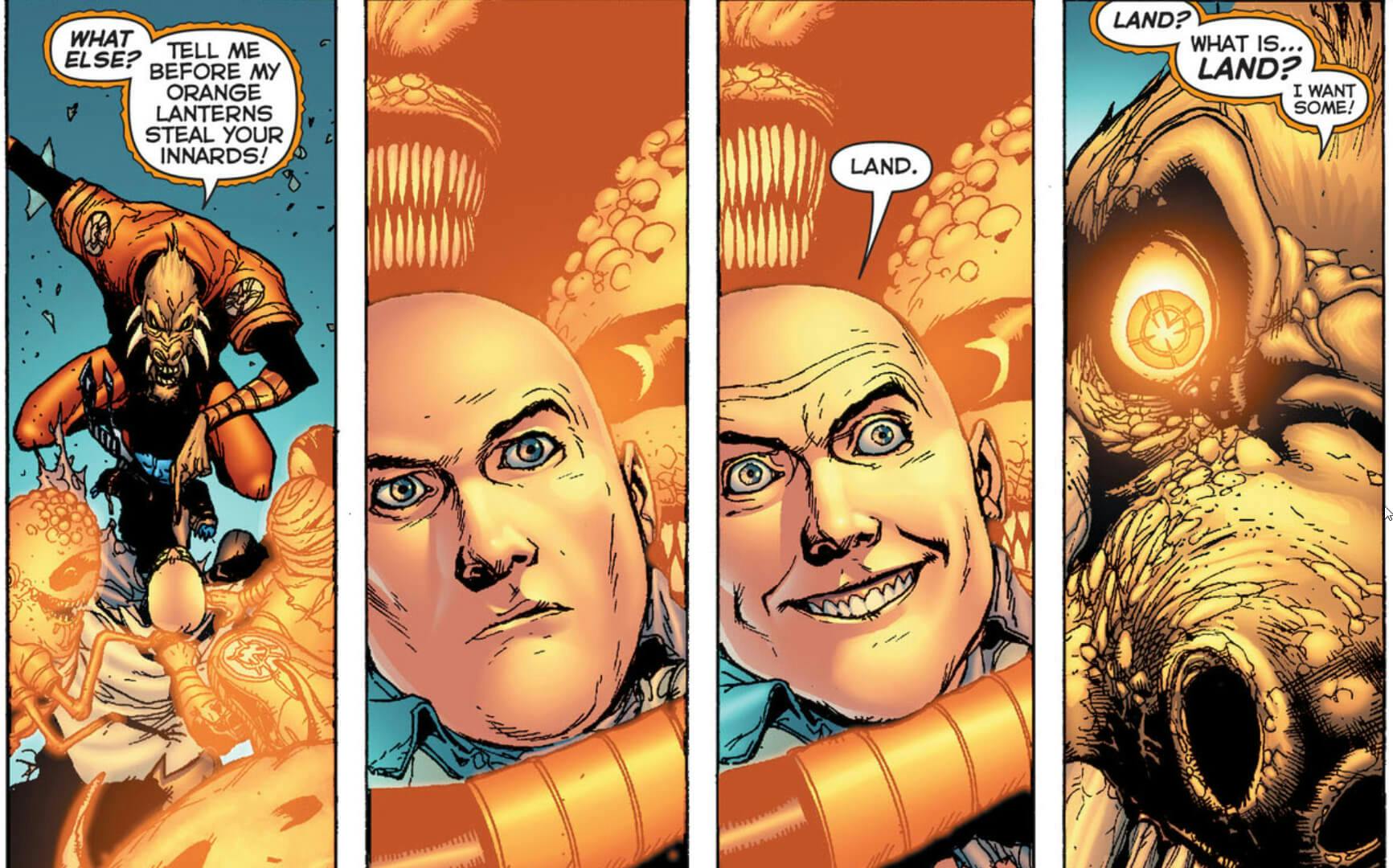 Hypothetically, let's say you're a furry tusked alien hellbent on obtaining every material good that has ever existed. You've been in the game a long time, even got yourself some fancy jewelry. Everyone who approaches you is just another thing to possess. What could some bald supergenius possibly have to offer? If Larfleeze had never met Lex, he would never have gotten into real estate and learned the true meaning of Christmas. By working together, these two expanded their horizons and achieved greater, greedier things. Everyone wins! Everyone except the housing market.
2. FIND A COMMON ENEMY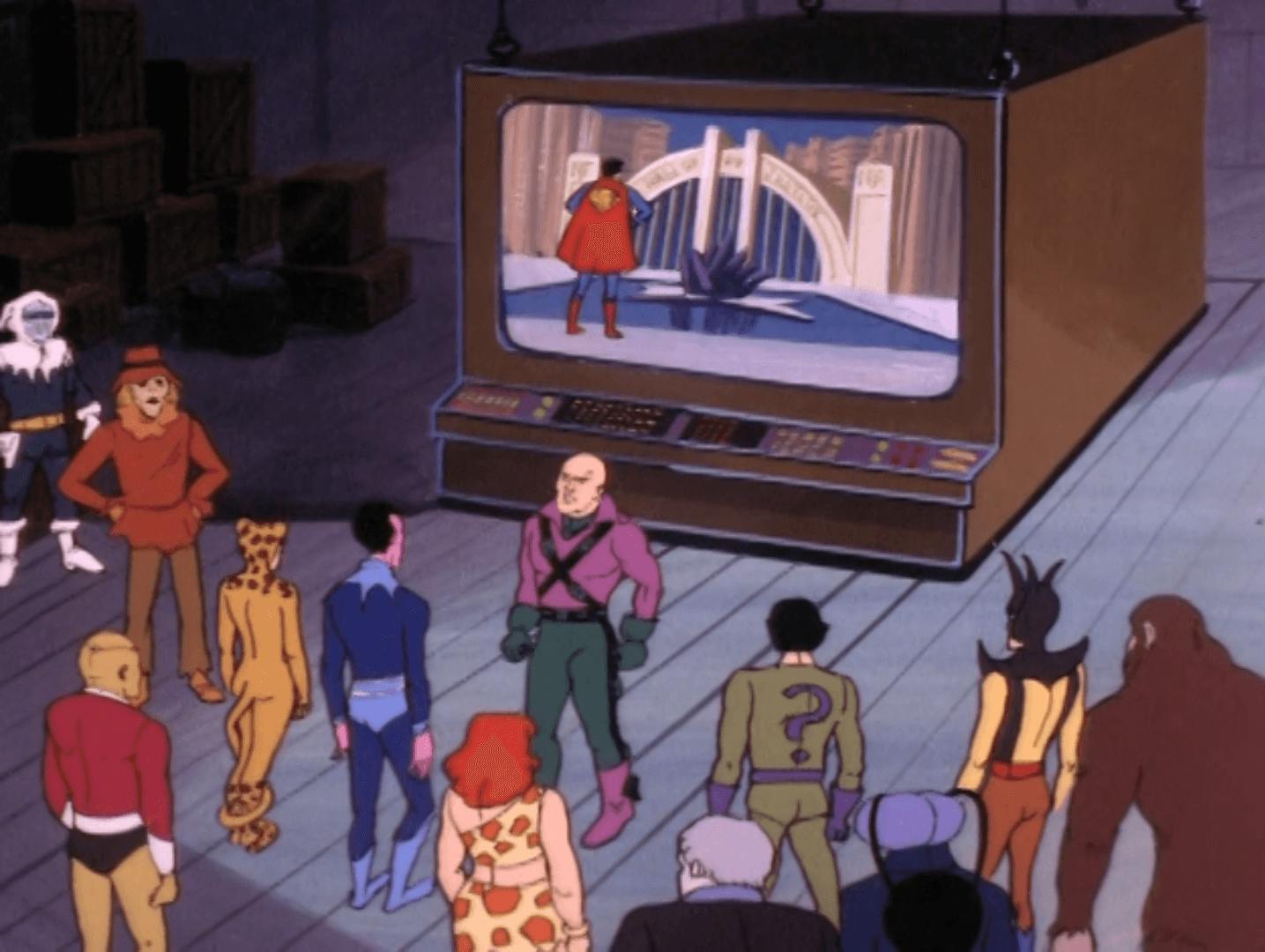 Nothing motivates otherwise unattached evildoers more than cooperative disdain. Pick a crusader or group of crusaders to aim your animosity toward. In a best-case scenario, your unique skills and abilities will compliment each other, creating more havoc for your chosen enemies. Worst-case scenario, when things fall apart, you can blame the other guy. At your next abandoned warehouse mixer, try something like "Oh, you hate when Superman smashes your death ray? That's so funny, I hate when my plans are foiled by one well-placed wallop from the shadows. We should hang out."
3. BE OPEN TO FALLING IN LOVE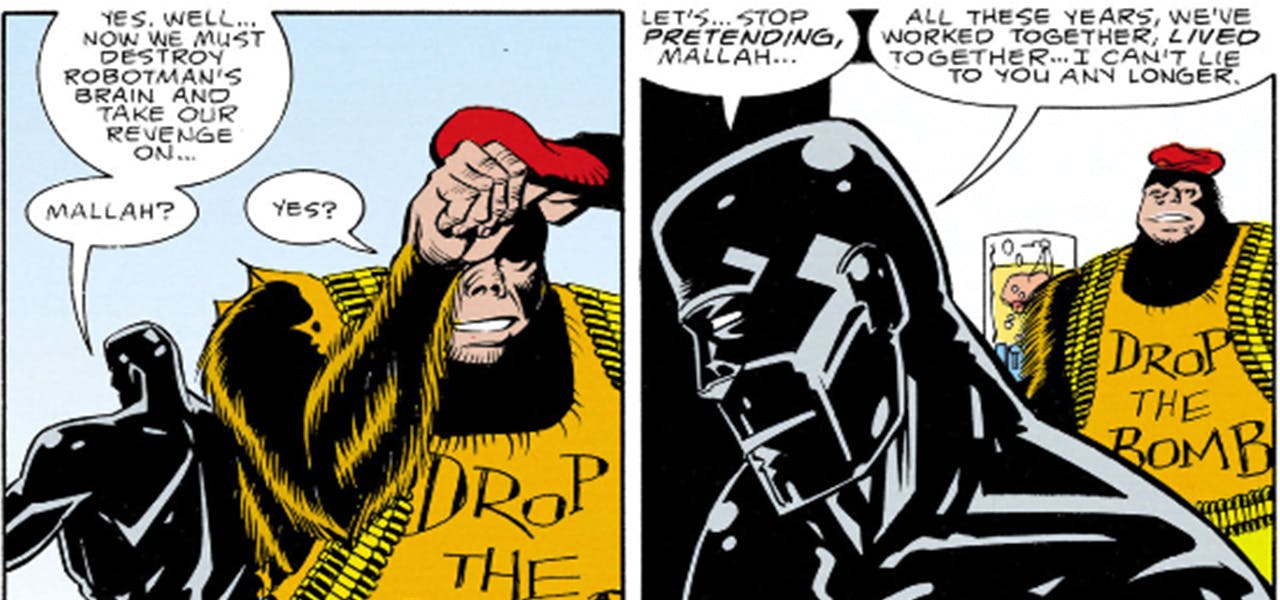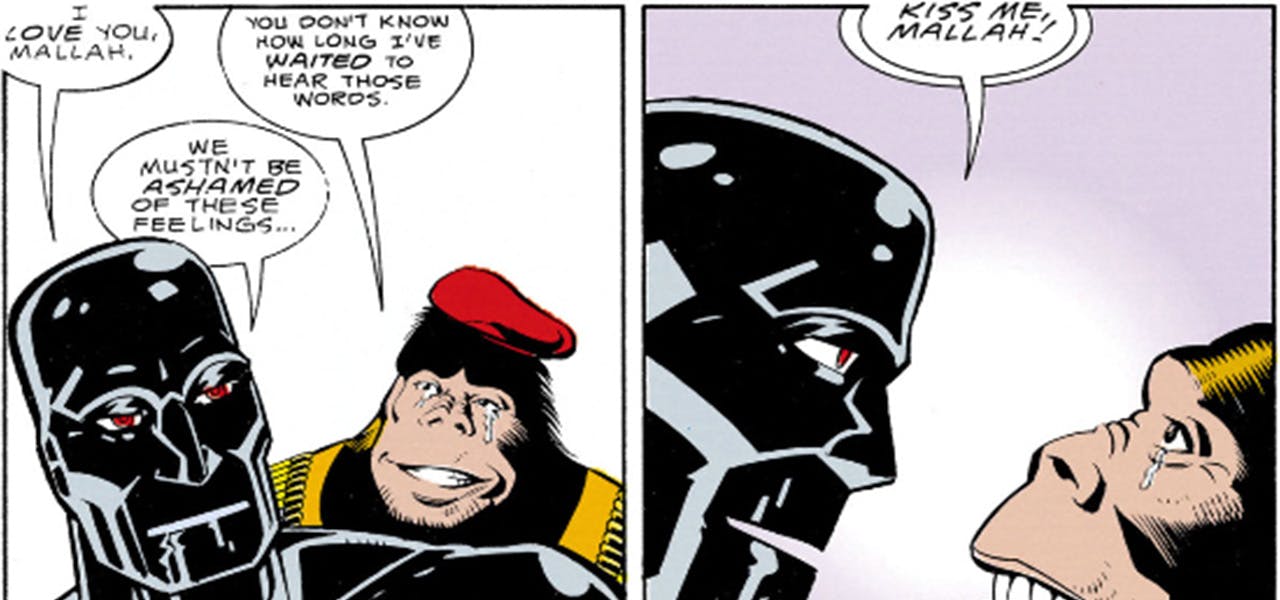 The Brain used to be like any other French criminal mastermind. He'd outwit, he'd conquer, but after a long day of outwitting an unsuspecting populace, it's tough to come home to loneliness. What is one to do, besides imbue a captured gorilla with an IQ of 178? Thus, Mallah was born, and he's devoted his loyalty to Brain ever since. Over the years, their elaborate schemes came closer and closer to simply being excuses to spend time with each other. If a human brain preserved in a jar and placed inside a robot body can find love with a supergenius gorilla of his own making while violently seizing power together, truly any of us can set aside petty disputes long enough to beat up a bunch of teenagers.
4. FEEL FREE TO BREAK TRADEMARK LAWS, TOO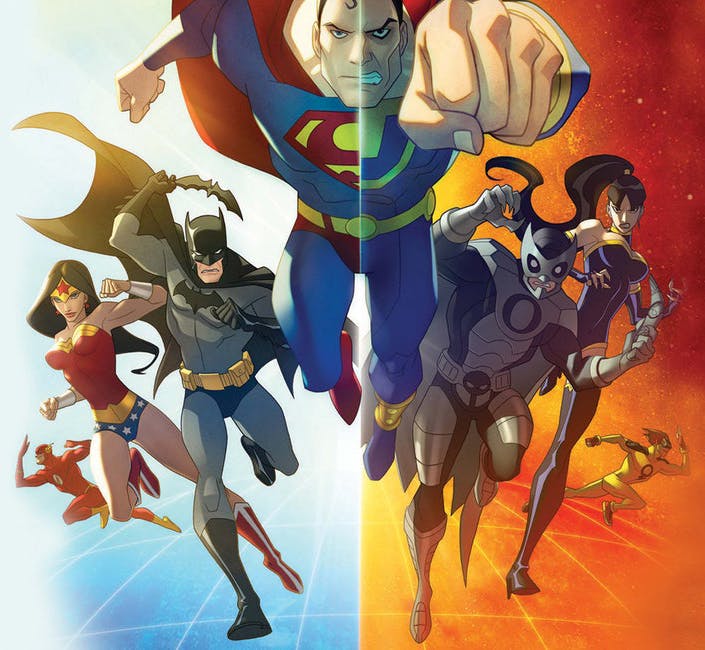 Heroes, they all have some schtick. Flying Boy, or Punches Man, or Matter-Eater Lad, whatever. Coming up with that schtick is a lot of hard work. If we're already in the business of stealing physical property, why not intellectual property too? Hey, it worked for Reverse-Flash, why not you? Now, you may be wondering, what does this have to do with networking? Think of the brand-building opportunity. When forming a squad, nobody is going to turn down being "the Batman of the group."
5. MAYBE ACTUALLY LEARN TO TRUST EACH OTHER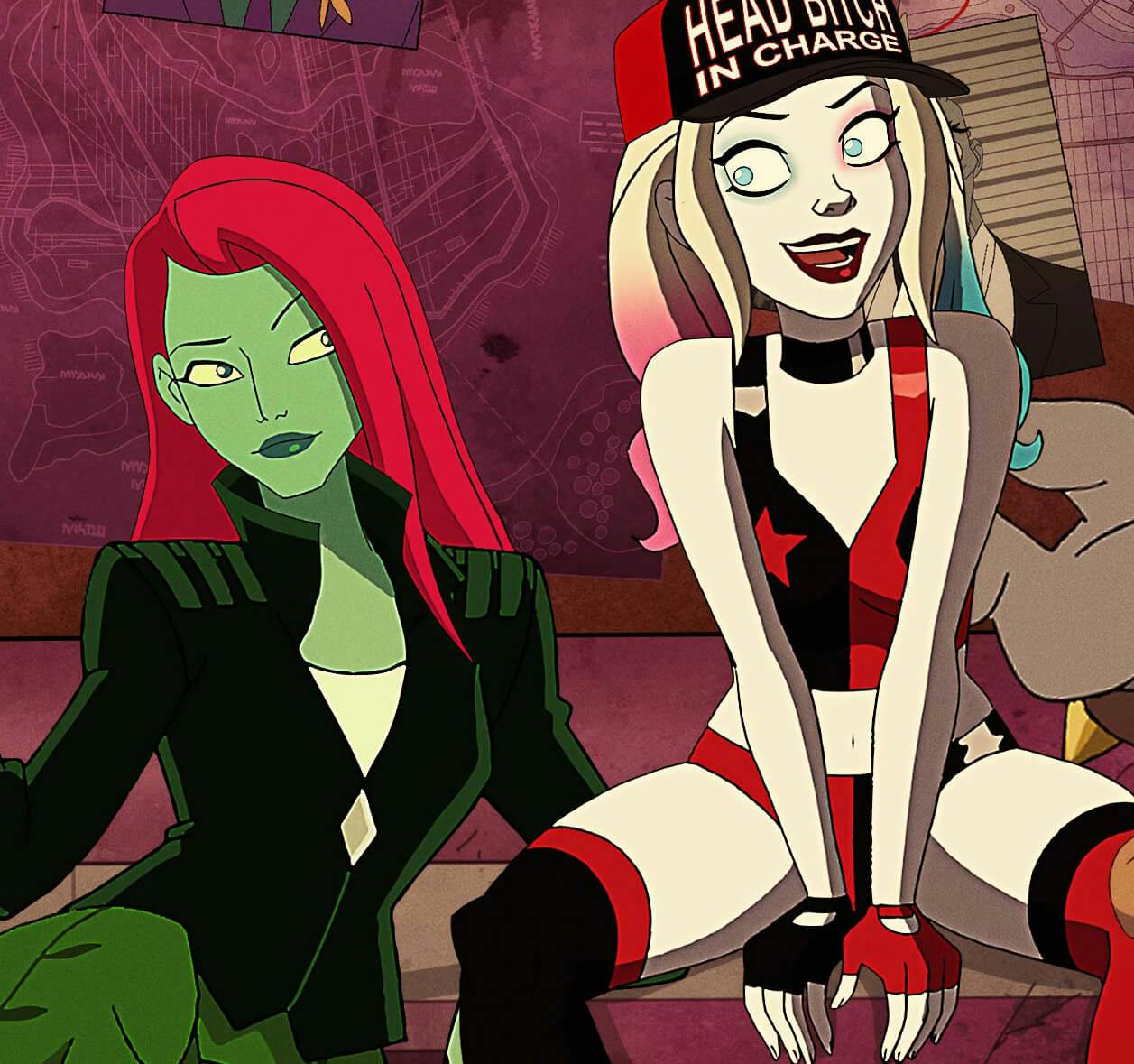 In the end, the important thing to remember about a villainous relationship is that it's a relationship. You work closely together, you have issues, you communicate, and you work through them. You help each other grow as people. You do that long enough without messing up too bad, eventually, you just might be able to rely on each other and get some real work done. But if all that lovey-dovey crap is too much for you to bear, there's always going it alone. Just don't say I didn't warn you when the League throws you in the slammer.
Got any tips of your own for building bridges and tearing down (bank) walls? Share them in our Community!