Holy colossal comics, a new series has arrived on DC Universe! Batman & the Outsiders #1 is now available to read in our comics library, and if you love Gotham adventures and supergroups, then this is the series for you! Before diving into the first issue, here's everything you need to know about the Outsiders...
BACKGROUND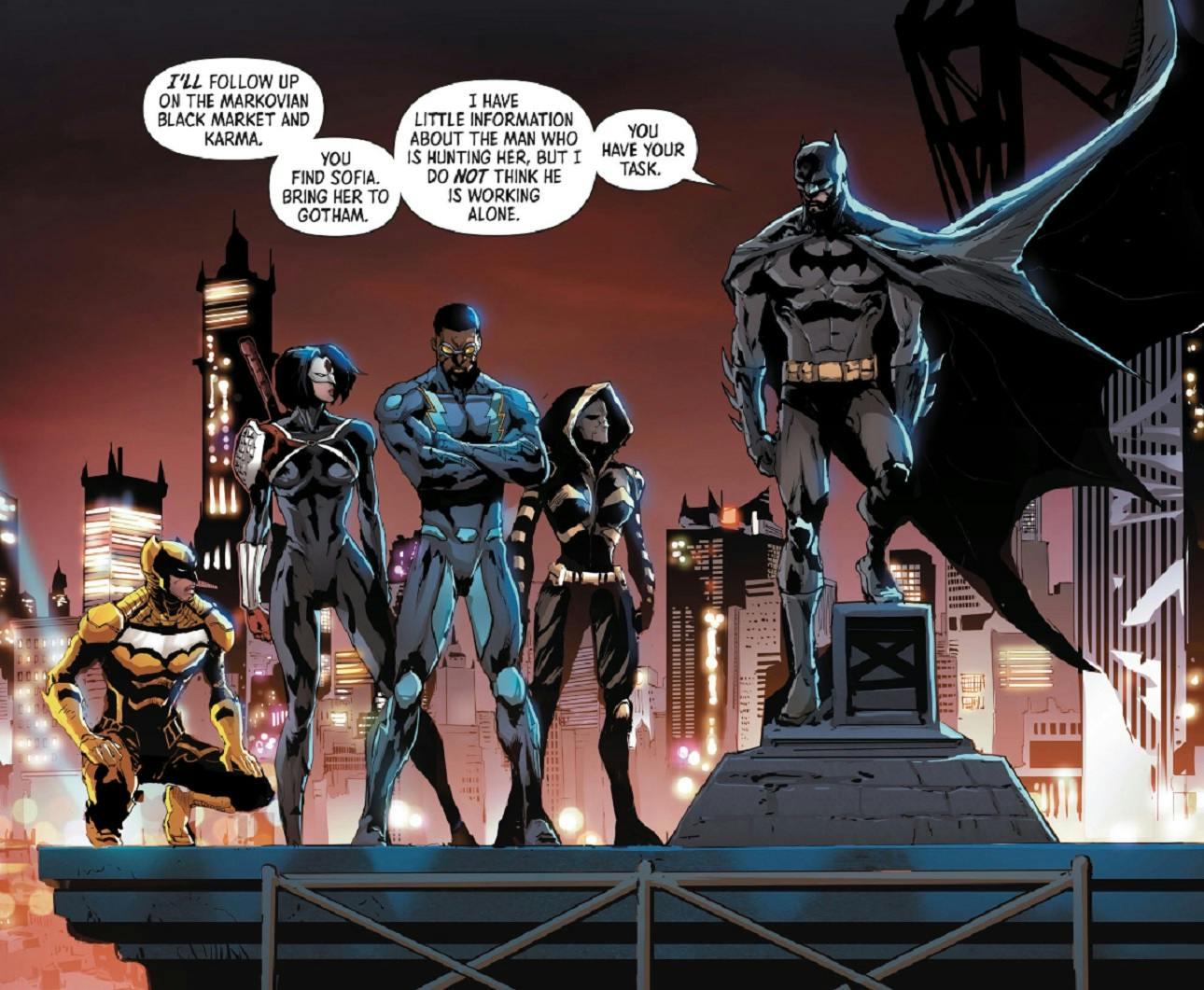 If you want to get some backstory before starting the first issue, check out Detective Comics #983-987. Don't worry, you don't need to read it to understand the latest Batman and the Outsiders series, but it does serve as a fun origin story. After defeating a villain called Karma, Batman asked Black Lightning (AKA Jefferson Pierce) to help him lead a new group of Outsiders consisting of Katana, Signal, and Orphan. With Jefferson's background as an educator, Batman was confident he was the perfect candidate to mold the other heroes into a fighting force.
THE ROSTER
BLACK LIGHTNING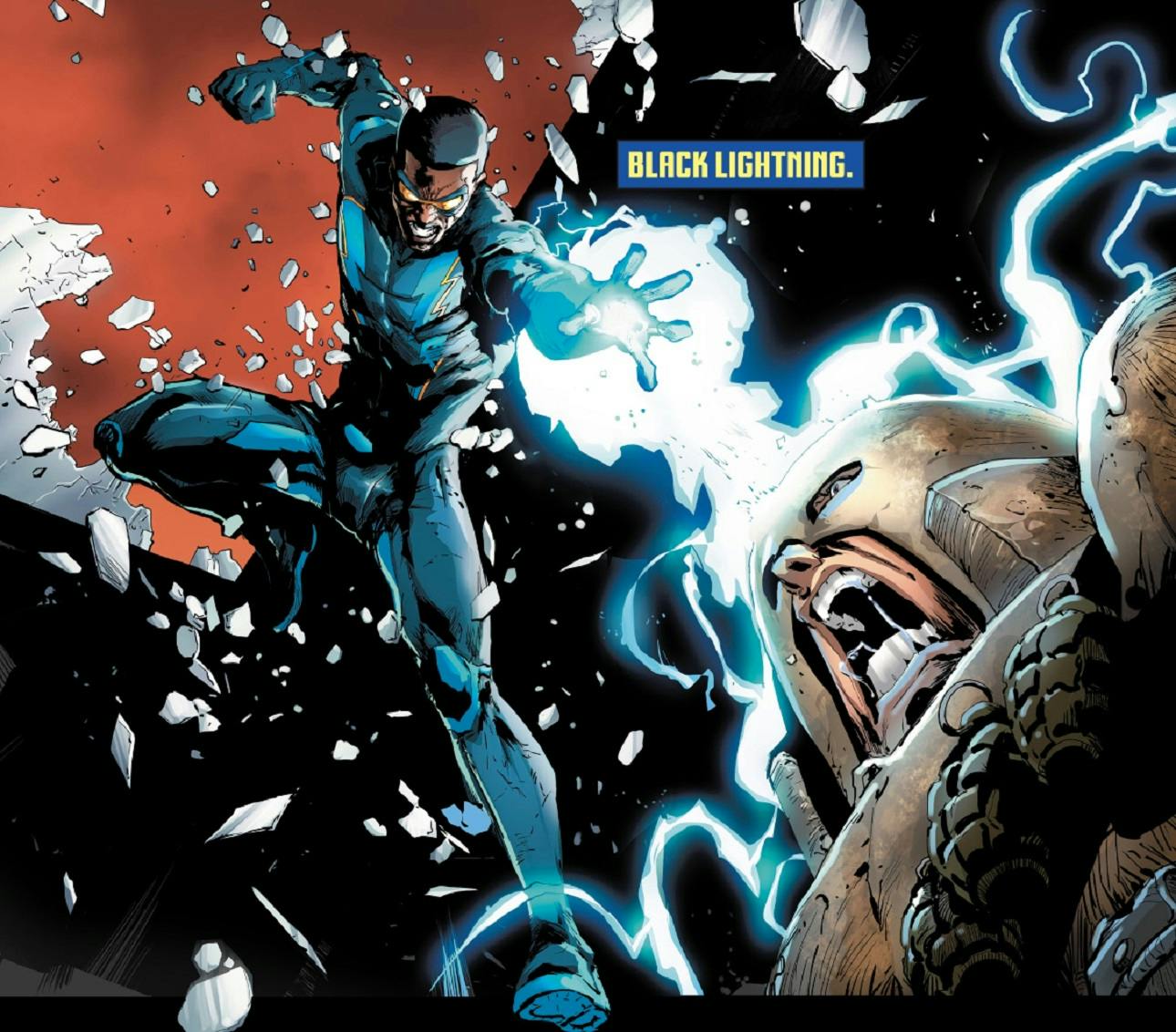 Name: Jefferson Pierce
Powers: Black Lightning has the power to manipulate electricity.
Recommended Reading: Black Lightning fights to clear his name in the limited series Black Lightning: Cold Dead Hands.
Fun Fact: Jefferson Pierce served as Secretary of Education during the Lex Luthor presidency, making him one of the only superheroes to ever serve in the executive branch.
KATANA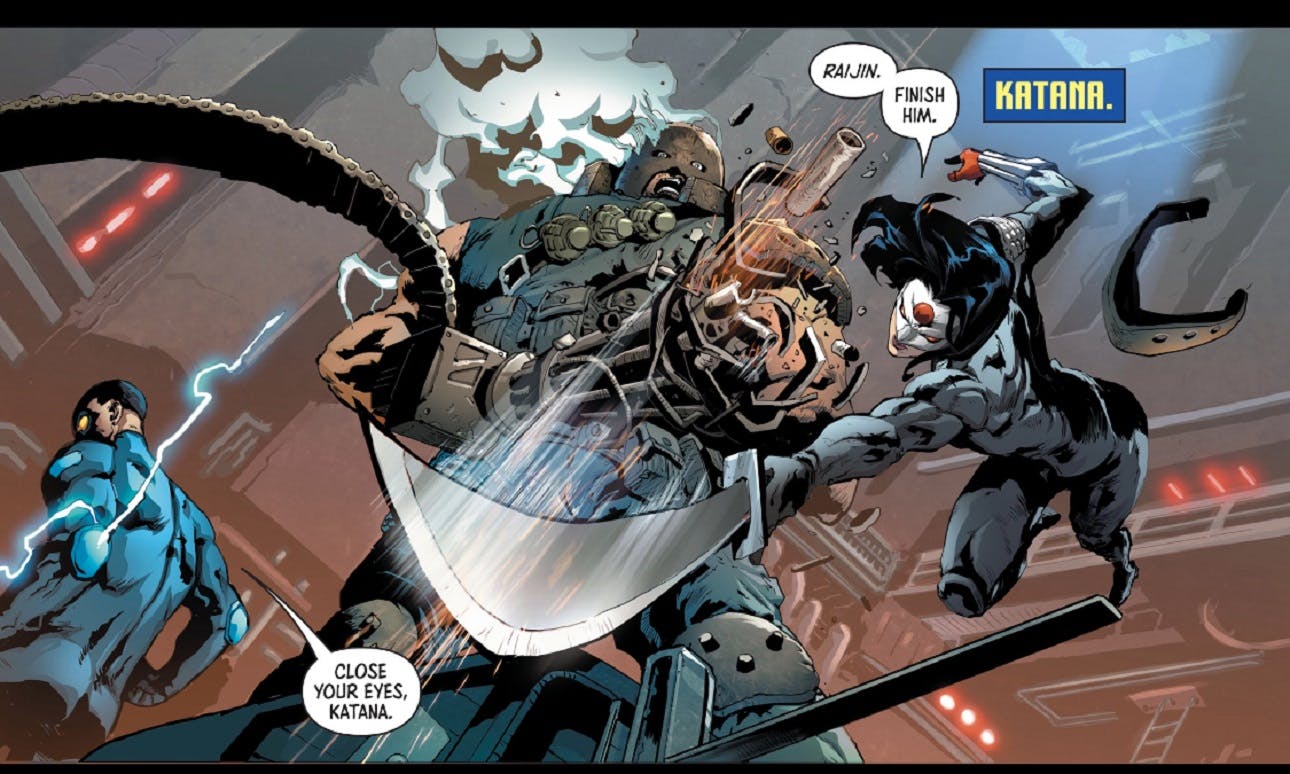 Name: Tatsu Toro
Powers: Katana is an expert martial artist and swordfighter. Her mystical blade, known as the Soultaker, has the power to trap the souls of her enemies. The sword contains the spirit of Tatsu's dead husband Maseo.
Recommended Reading: For some cool sword-fighting action, check out Katana #1-10.
Fun Fact: Honestly, there's no fun fact that can top "her dead husband's spirit is inside her sword."
THE SIGNAL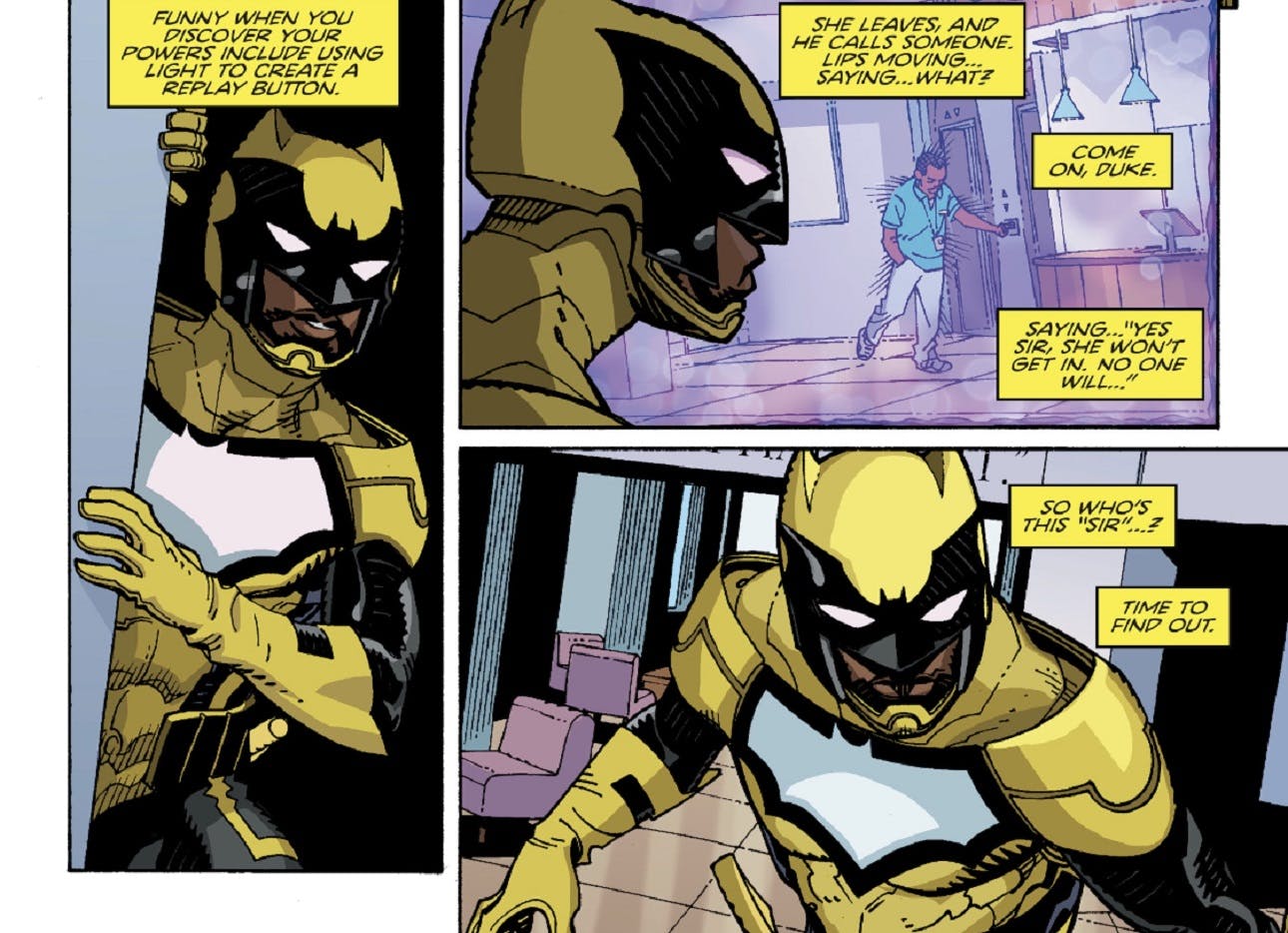 Name: Duke Thomas
Powers: Duke is still learning the nature of his abilities, but he recently discovered he has the power to perceive light differently. Not only can Duke see how light affects a surface, he can also see an object's history of light residue.
Recommended Reading: Check out Duke Thomas's adventures alongside the Dark Knight in the 2018 limited series Batman & The Signal.
Fun Fact: Duke once borrowed Hal Jordan's Green Lantern ring (Dark Days: The Casting #1), and used it to create a complex machine.
ORPHAN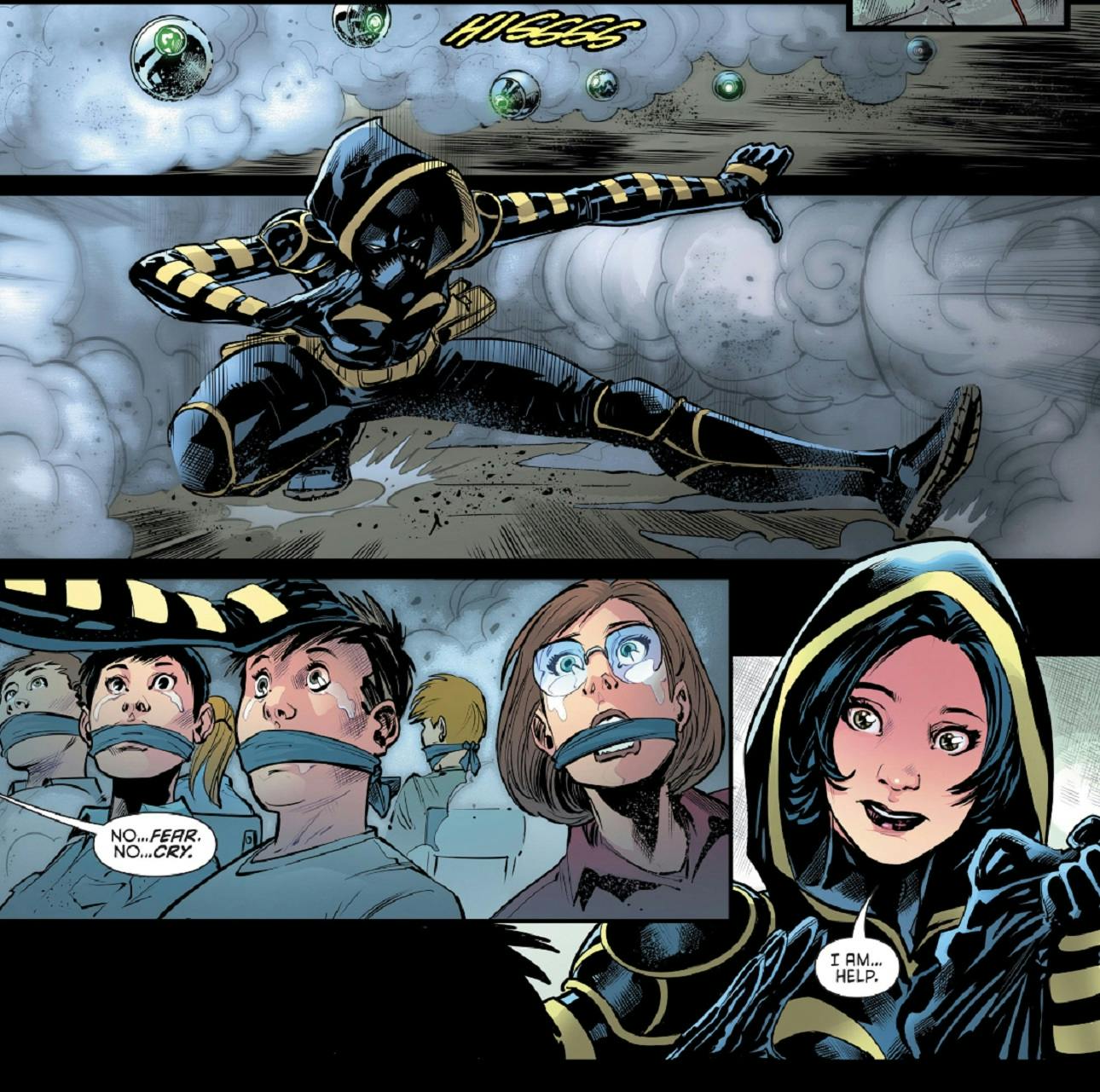 Name: Cassandra Cain
Powers: She's not a metahuman, but she's one of the best fighters in the DC Universe. She could knock you to the ground before you have a chance to raise your fist.
Recommended Reading: Check out Cassandra's battle with Lady Shiva in 2002's Batgirl #25, one of the greatest fight sequences you'll ever see in a comic.
Fun Fact: Cassandra's first kiss was with Superboy (2003's Batgirl #39-41).
MORE OUTSIDERS
If you want more Outsiders adventures while you wait for the next issue, DC Universe has a digital library of the team's greatest adventures. Here's a quick guide on what to read.
OUTSIDERS V1.0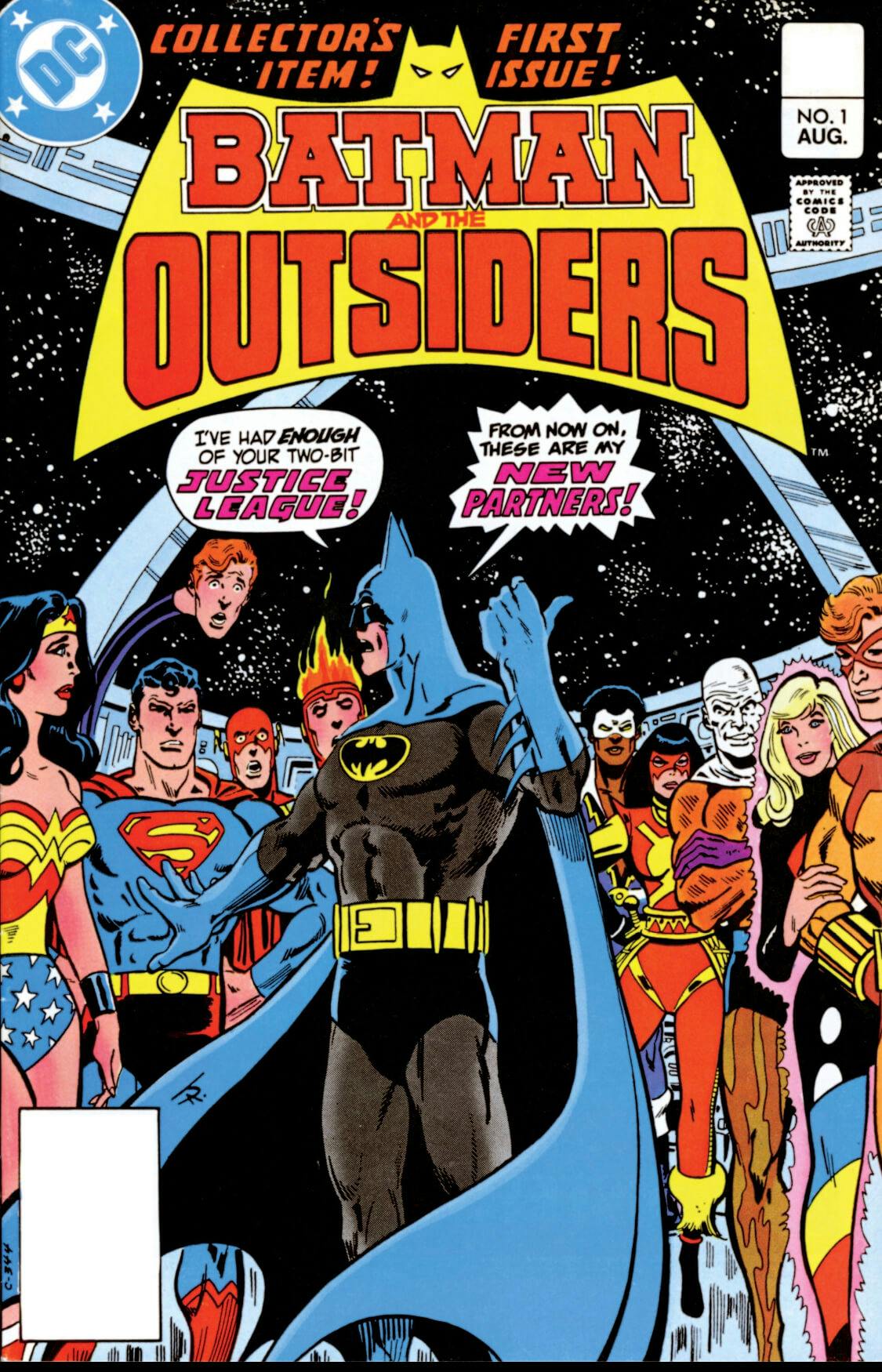 History: Batman formed the original Outsiders for a rescue mission in Markovia when the Justice League refused to help him. The group operated out of Gotham City for a while before cutting ties with Batman and moving to Los Angeles. The team disbanded after a deadly attack by the Manhunters shattered their ranks.

Where to read it: 1983's Batman and the Outsiders #1-38 and 1985's The Outsiders #1-28.
OUTSIDERS V2.0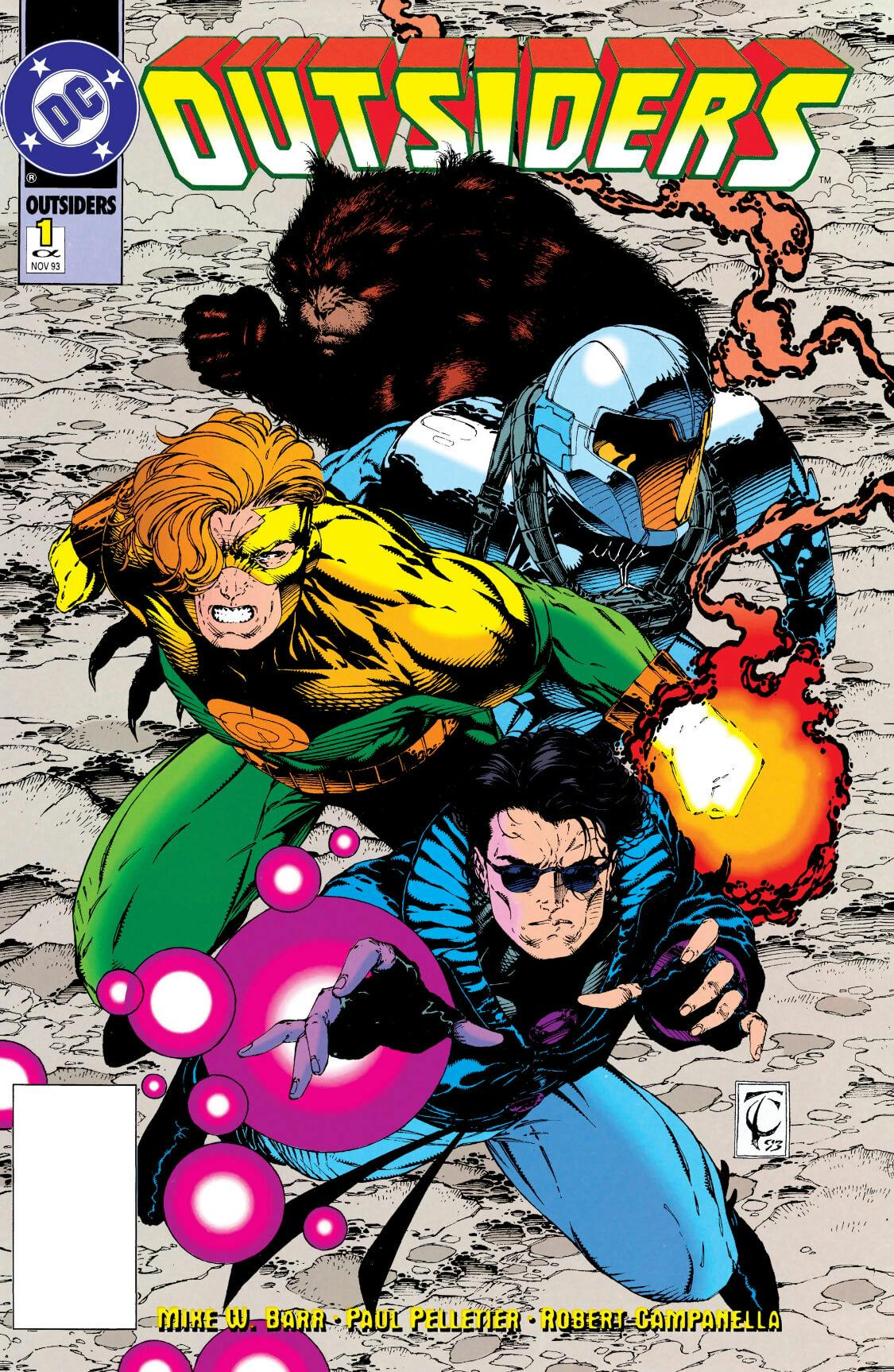 History: A new team of Outsiders was formed after some of the original members were framed for regicide in Markovia. The roster consisted of old members and new allies, who fought for their lives against terrorists, criminals, and vampires! The Outsiders were able to clear their name, and went on a series of adventures before going their separate ways.

Where to read it: 1993's Outsiders #1-24.
OUTSIDERS V3.0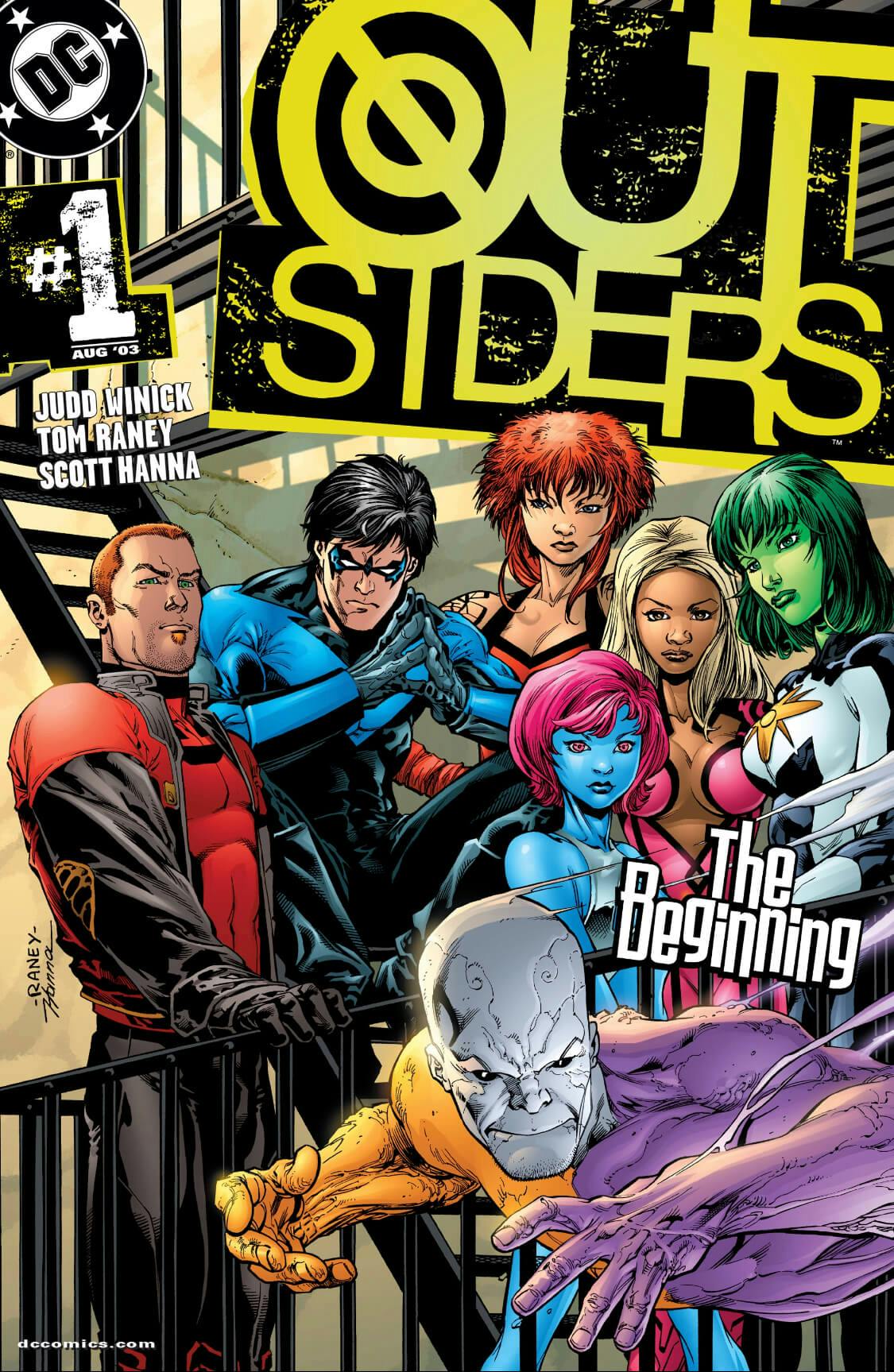 History: Arsenal and Nightwing formed a covert ops version of the Outsiders after the deadly events of Titans/Young Justice: Graduation Day. The roster shifted over time, with Batman taking command at one point. After the Dark Knight went missing, Alfred became the leader of the team, using the group as a creative way to continue his employer's legacy.

Where to Read it: 2003's Outsiders #1-50 and 2007's Batman and the Outsiders #1-40.
Bonus: If you're an Outsiders fan, check out Young Justice: Outsiders! The latest season of the hit animated series pays homage to many of the story elements from writer Mike W. Barr and artist Jim Aparo's original Outsiders title. Plus, Beast Boy forms his own version of the team.
Which incarnation of the Outsiders is your favorite? Let us know in our Community!