There aren't many people who can claim that they played a live action version of Bruce Wayne, and the latest member of this exclusive club is Iain Glen. Glen is a new cast member on DC Universe's 'Titans,' where his Bruce Wayne is struggling to repair his relationship with Dick Grayson while trying to tame the wild Jason Todd. 'DC Daily' recently aired a featurette spotlighting Glen, which gave us some interesting questions and revelations.
Bruce is Coming to Titans Tower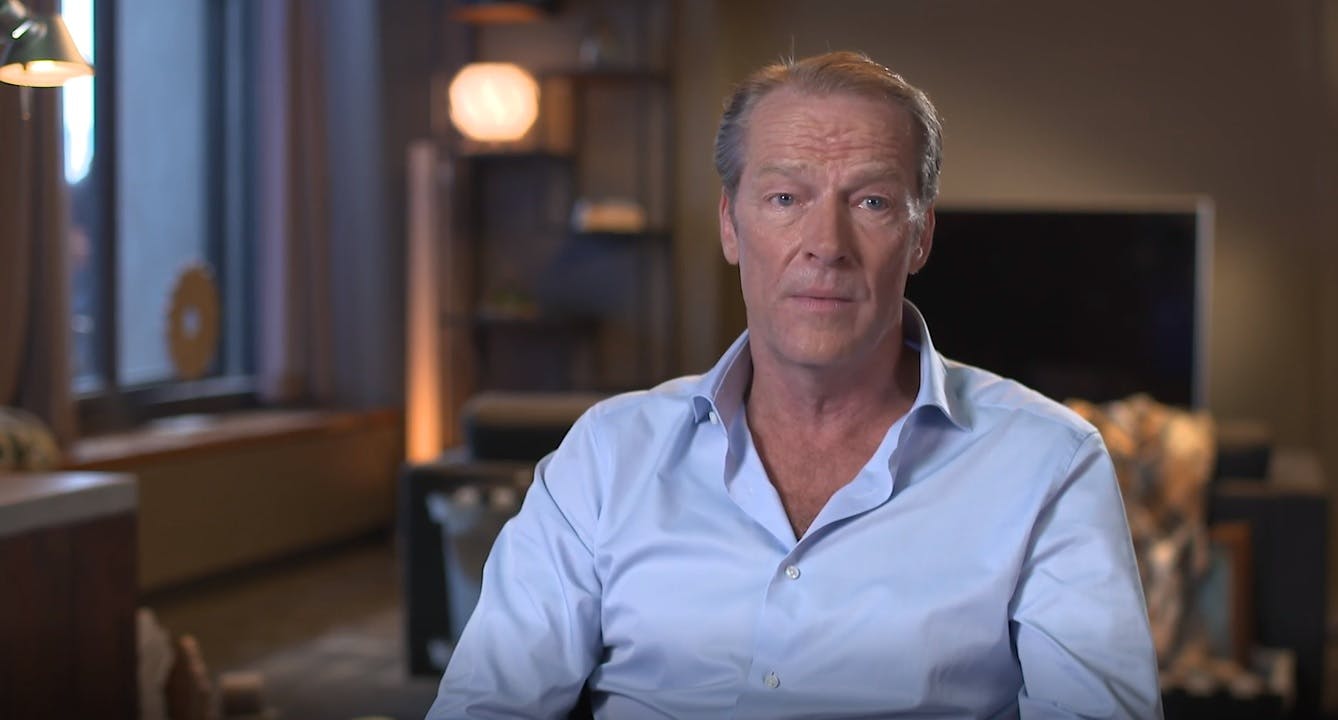 If you pay attention to the footage shown during the featurette, you might have noticed that Iain Glen was on the set for Titans Tower. What is he doing there? Are the Titans asking for Batman's help against Deathstroke, or has Bruce shown up to check up on Jason's progress? We'll definitely be watching future episodes of 'Titans' for clues.
Bruce and Dick's Relationship is Still Messed Up
While Bruce and Dick made their peace in the episode "Trigon," that doesn't mean their issues are resolved. Glen gave his own take on the Dynamic Duo. "There has obviously been this dysfunctional relationship, or a relationship in which there's been a great deal of history of damage and we're kind of seeing it from Dick's perspective. It's not uncommon in certain types of parental/child relationships where there just comes a point where a kid needs to fly the nest. He needs to do their own thing, become their own person."
The Past will be Explored Further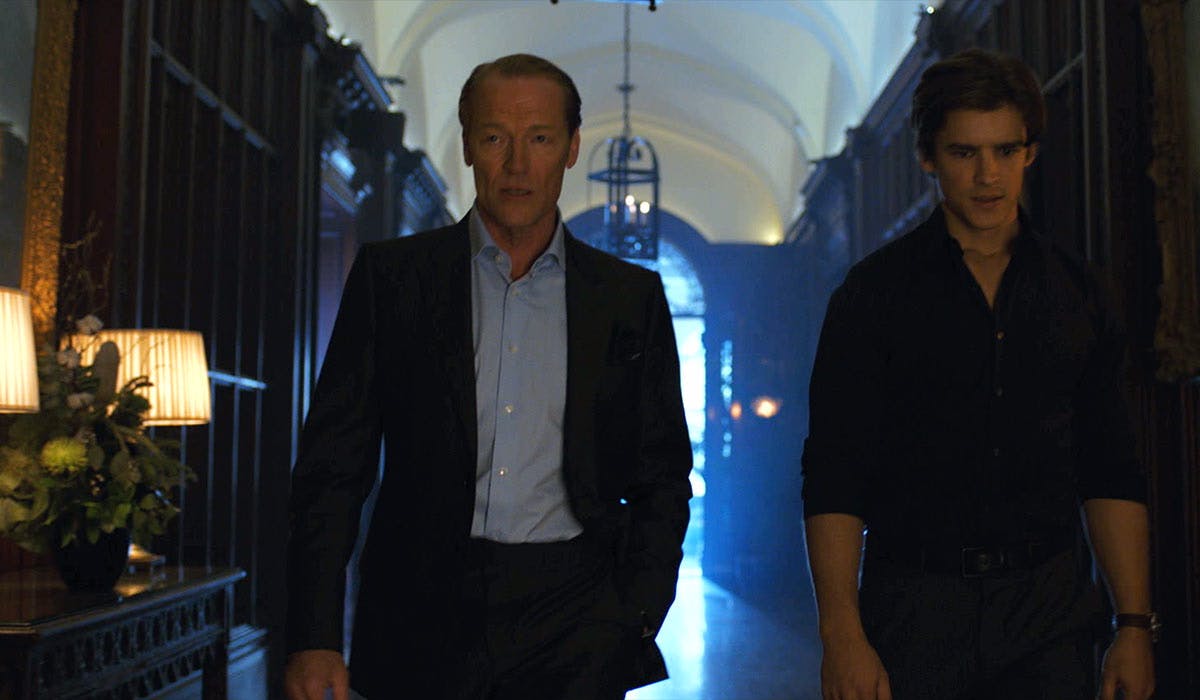 The show isn't done exploring Bruce and Dick's complicated history. Glen spoke about how the show will dive into their relationship and reveal some new details about Dick's childhood. "It was a very unusual upbringing. Bruce was basically training him for that kind of work that he does. There was perhaps a lack of feminine touch. Perhaps it wasn't the softest childhood I think part of the fun of 'Titans' is we've suggested this history and it's complicated, but all is yet really to be revealed as to exactly what the nature of it was."
Why Batman is the Coolest
Let's face it, we think that Batman is pretty great. Not many people have had the chance to play a live-action Bruce Wayne, and Iain Glen is truly honored to take the role on. After all, he's a big fan like we are! "Everyone knows Bruce Wayne, everyone knows Batman and he's manifested many different forms over the years. I'm super-excited to have a chance to play him. He's one of the few superheroes who has no superpowers so he uses his natural intelligence. He's trained himself physically and mentally to combat the evil of the city of Gotham." In addition to being a Batfan, Glen was also a 'Titans' watcher. "I wanted to be involved with 'Titans' because I had become a real fan of the series itself and felt incredibly lucky to be asked to play Bruce Wayne/Batman, this iconic figure. It's great fun."
Bruce Wayne Plays Guitar
During the featurette footage was shown of Glen in the Titans Tower set playing guitar. We need an explanation now! Glen gave us a possible clue during his interview. "Most of what I've done is with Brenton (Twaites) and I think he's a really lovely guy and he's a very good actor. So I feel like we've become friends really quickly. We have shared interests. We both play the guitar and sing and all the cast seemed very strong, it's kind of a very buoyant atmosphere." With all that in mind, was the footage of Iain playing guitar part of an upcoming scene, or just the actor goofing around between takes? Either way, check out the segment to witness the unforgettable sight of a guitar playing Batman.
Are you looking forward to Bruce Wayne's return on TITANS? Let us know on our Community!