It's a bird! It's a plantain! It's DC's Most Delicious Dishes! These delectable delicacies have left fans' mouths watering and stomachs growling. We've set the table and prepared 5 courses of dynamic dishes from across the DC Universe. So grab a fork and dig into these tasty treats...
DIAL H FOR HOAGIE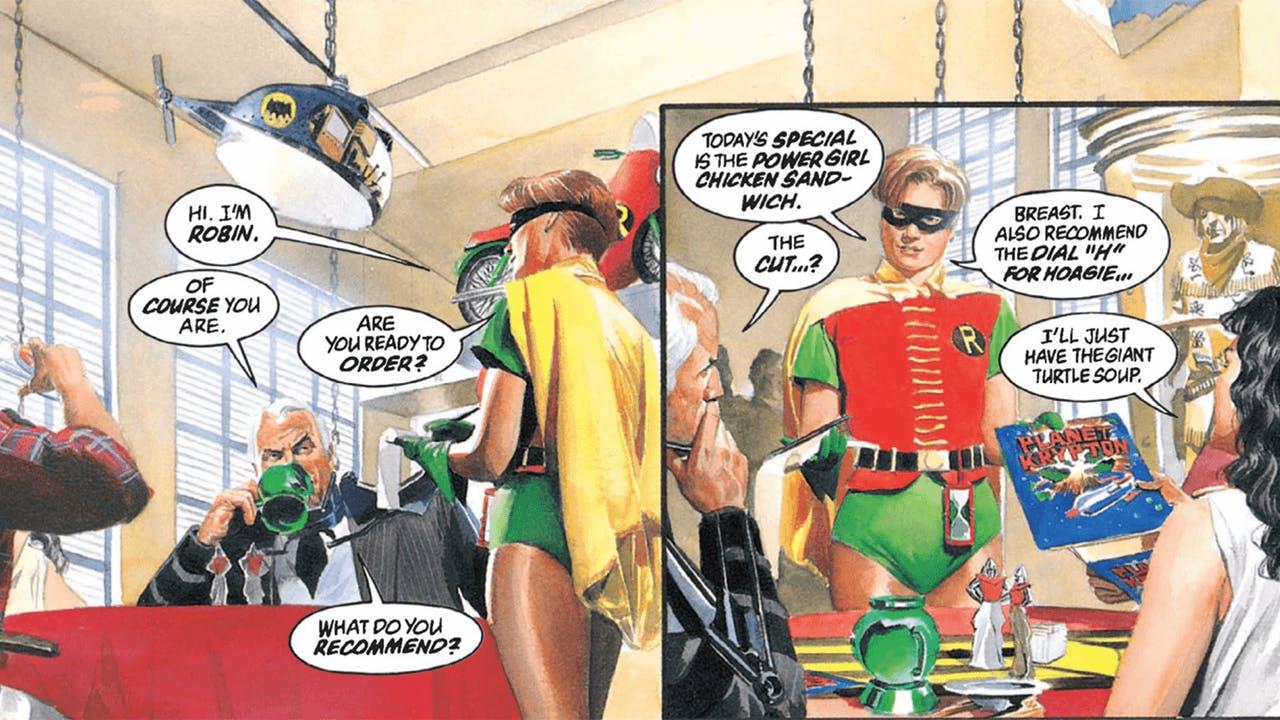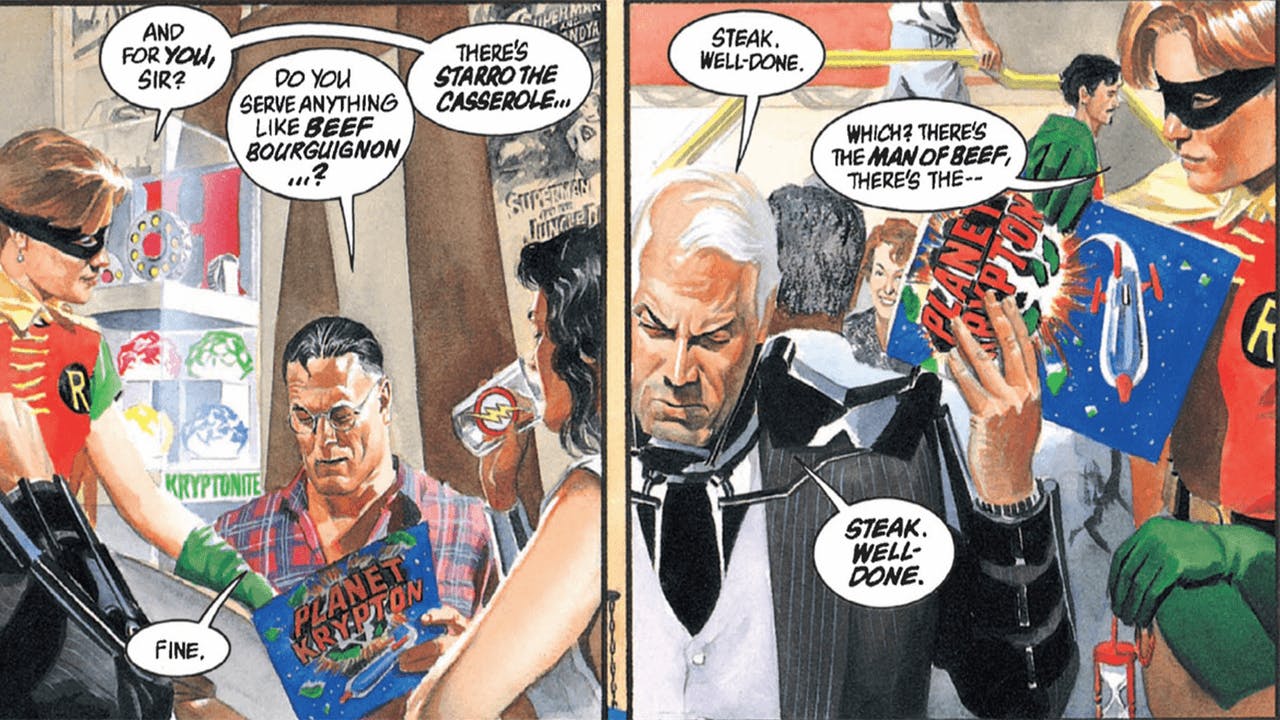 Kingdom Come's Planet Krypton menu sounds super-delicious (despite being casually named after a decimated planet). From the oddly named "Man of Beef" to the ambiguous "Starro the Casserole," this Planet Hollywood inspired restaurant has the superhero theming down. Although there are many delicious options on the menu, the "Dial H for Hoagie" takes the cake. It's not explicitly stated what it is, but one can assume it packs as much variety as the Dial H for Hero dial! Clark, Diana, and Bruce all order something else, even though the hoagie comes highly recommended by the Robin-costumed waiter. So you know it's good…or at least one of the higher priced items on the menu.
OLLIE'S STUPENDOUS CHILI


Oliver Queen crashed on an island and learned to survive by honing his archery skills, but he learned how to cook chili from his mother. The Emerald Archer is bound to make you red in the face with a chili that packs more punch than a boxing glove arrow! It sounds delicious, and it's mostly made up of different chili powders.This is one of the few items on this list that can be authentically recreated. It first appeared in 1971's Green Lantern #85, but it took 31 years for the recipe to be printed! Ollie's mother's not-so-secret recipe is published in Green Arrow Secret Files & Origins #1, where he makes a whole pot of his "stupendous chili" for his fellow Justice Leaguers (and damn near kills Martian Manhunter with it).
BAT BURGER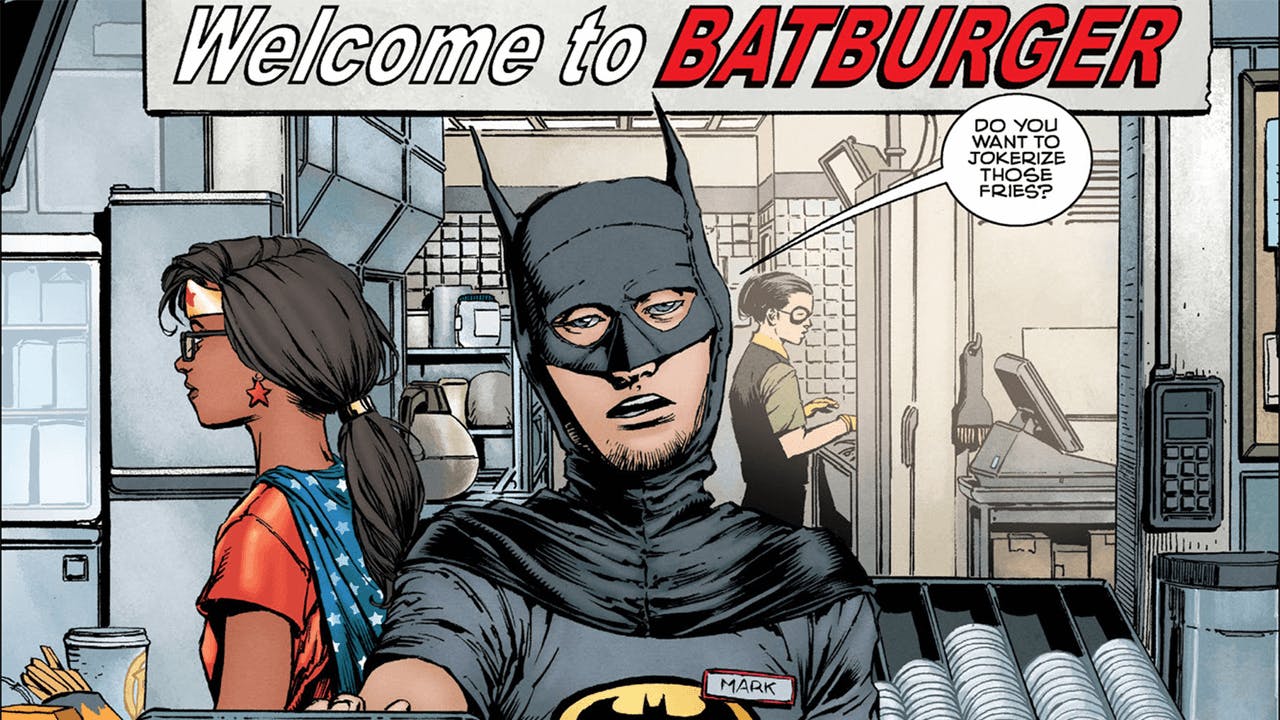 Another chain restaurant in the DC Universe, but this time it is solely themed after the caped crusader himself. Bat Burger first appeared in 2017's Batman #16 with a plethora of Bat-themed menu items like the tasty KGBLT, the enigmatic "Riddle-Me-Fish," and the most certainly not poisoned "Ivy Salad." For this delicious DC dish, why not go with the classic Bat Burger? It comes with fries, with the option to "Jokerize" if you're feeling adventurous. You can never go wrong with a greasy burger from a fast food joint, especially one named after the Dark Knight. Although it definitely gives a whole new meaning to Bat-Cow.
NEGATIVE MAN'S SMORGASBORD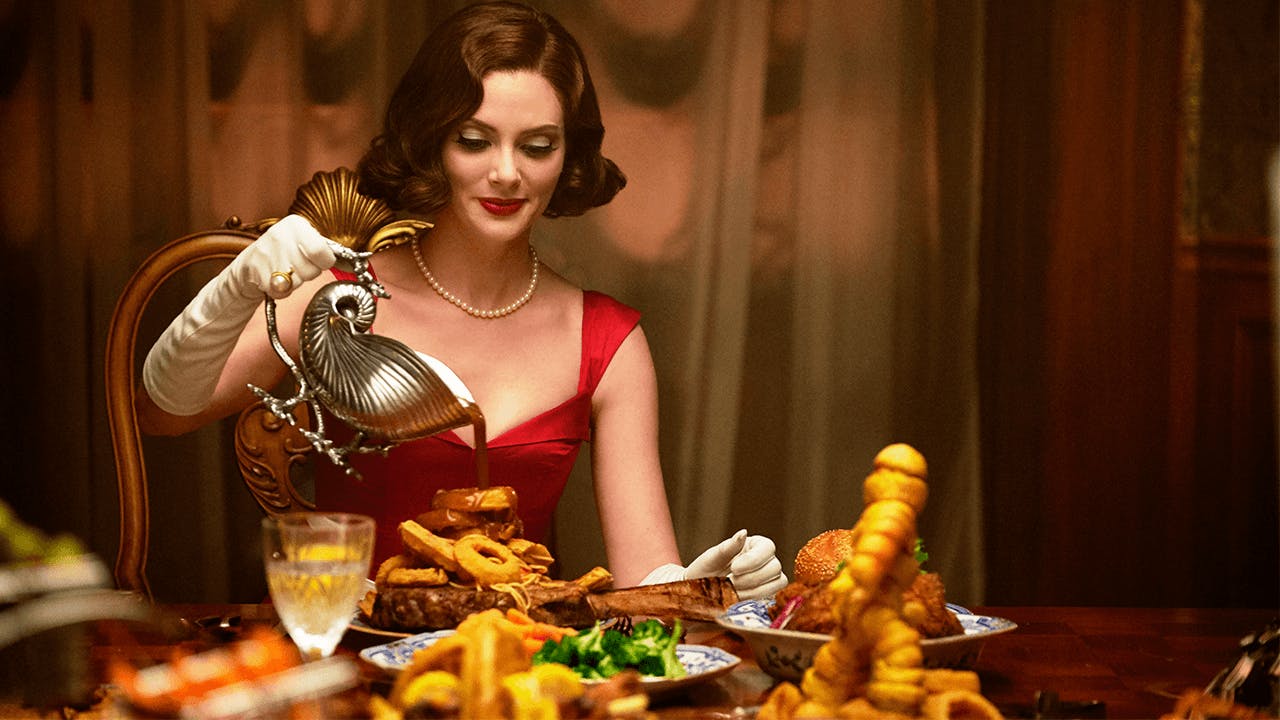 All of what Larry Trainor made for Raven, Beast Boy, and the rest of the Doom Patrol in their Titans debut isn't discernible, but it all looks simply scrumptious. He asks Raven how she likes her steak and the table appears to have little onion ring people, a veggie ferris wheel, and a mountain of waffles. What the buffet lacks in cohesiveness, it makes up for in both variety and presentation. It's no secret that Larry loves to cook and this spread proves his versatility—he could really clean up on Chopped! Fingers crossed that we'll get a cooking competition against Animal-Vegetable-Mineral Man in Doom Patrol season 2. He's the only person who could literally provide his own salt.
SIMON BAZ'S MA'AMOUL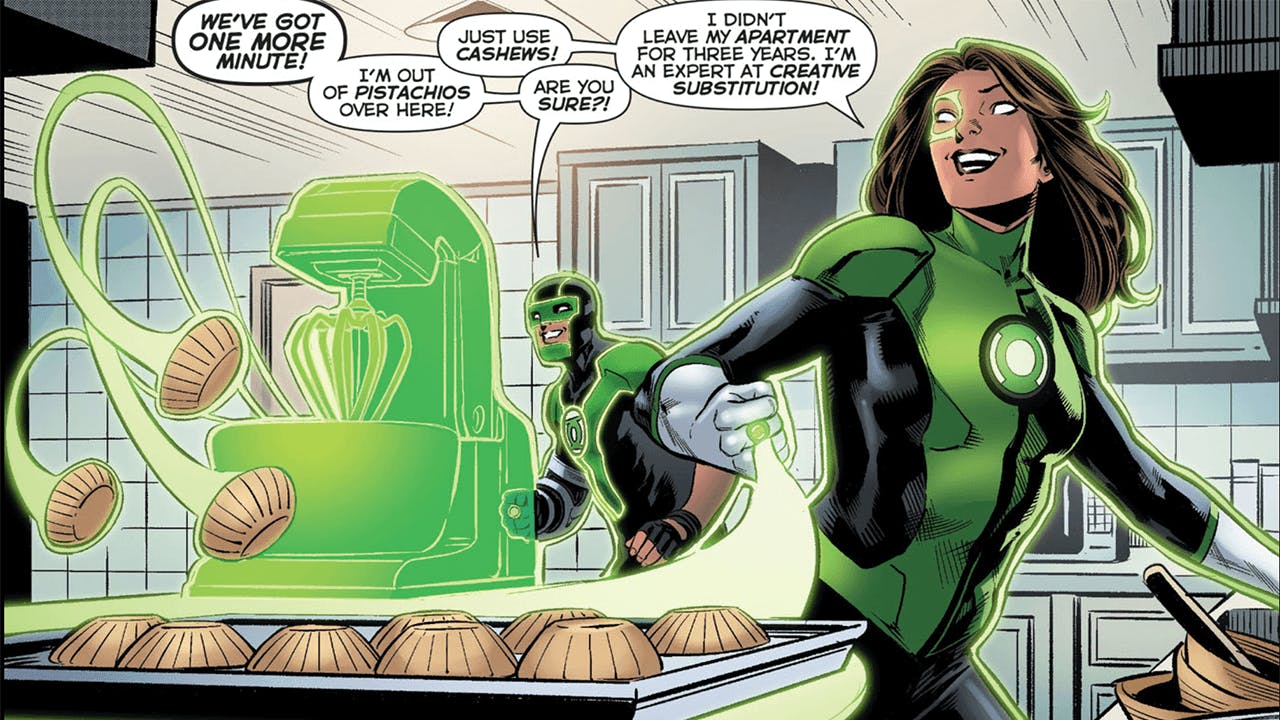 We saved dessert for last so you wouldn't spoil your dinner. Simon Baz makes tasty looking ma'amoul with Jessica Cruz in Green Lanterns #7. This traditional Lebanese pastry is often dome-shaped and usually filled with either dates or pistachios. These would be a yummy snack after a long day of policing the galaxy! Although Jessica's anxiety made her initially hesitant to partake, she eventually comes around and becomes a pro at making this comfort food. Unlike Green Arrow's chili, let's hope we don't have to wait 30 years for this recipe to be published.
What's your favorite yummy piece of the DC Universe? Let us know in our Community!