Swamp Thing has long been one of DC's most enigmatic characters. And with the upcoming release of the James Wan-produced horror series on DC Universe, he's about to become one of the biggest names in comic book adaptations. On Friday, May 17th, at an exclusive fan event held at Hollywood's Harmony Gold Theater a lucky group of DC diehards were treated to a sneak peek of the show's first two episodes as well as a Q&A with its cast and crew. After the pilot episode screened to massive applause and cheers from the crowd, the creative team got on stage to chat about bringing Swampy to life.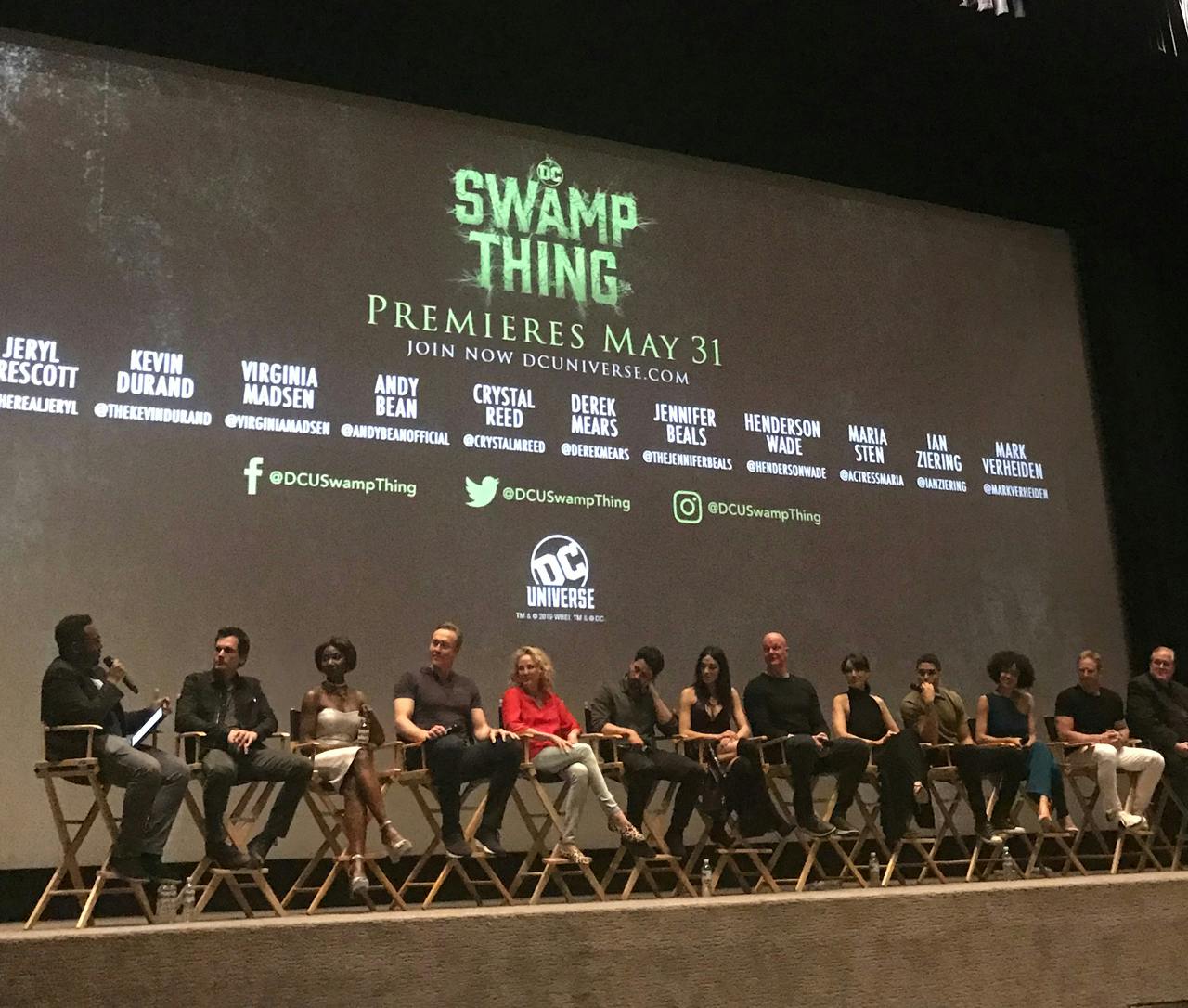 The panel was comprised of producers Len Wiseman and Mark Verheiden, alongside core cast members Andy Bean, Crystal Reed, Derek Mears, Ian Ziering, Kevin Durand, Jeryl Prescott, Henderson Wade, Jennifer Beals, Virginia Madsen, and Maria Sten. One thing immediately clear was how much fun the group had making this unique show, with all of the panel effusively praising the production and the wonderful time they had making it. "There's been no hierarchy or pretense and we've all been working together as a team. It's a gift," gushed Mears, who plays the title creature himself. 
For those interested in just how much the series takes from the comics, showrunner Verheiden was quick to explain that Swamp Thing's creative vision is directly tied to the two most famous runs of the classic DC character's comics. "When we started, we wanted to do a Swamp Thing that is true to the comics of Wein, Wrightson, and what Alan Moore and Steve Bissette did." From what we saw at the event, it's clear those inspirations have been taken to heart and turned into something that pays homage to the minds that made Swamp Thing great. 
Director Len Wiseman explained that what intrigued him about the project was the balance it struck between superhero comics and the horror of becoming a monster. "It's in the superhero universe, but he's not necessarily a superhero. The chance to do something in the DC Universe that was more slanted towards horror was very exciting to me."
Regarding the man who becomes the monster, Andy Bean -- who brings Alec Holland to life on screen -- described the experience of playing one half of a character. "It was a bizarre thing going into it, knowing the work put into the human aspect, so when it turns into another thing, it matters. He wants to be human again. And what is it to be human? What is it to have connections with people spontaneously, and the potential for happiness? We went down the rabbit holes of what is it to cling onto that and have hope, yet be lost in it. I can't wait for the world to see what Derek has done. I couldn't be more happy to be side-to-side with him." 
Mears was equally quick to praise Bean, and spoke of the pair's "long existential conversations about what it means to be human and what you retain about yourself." The veteran horror film star also enthused about his colleague's supportive nature, telling the audience that as soon as the two met, Bean asked, "What do you need from me?" The duality of Alec and the Swamp Thing is core to the show's story, and it's clear the actors bringing them to life have built a friendship as strong as their performances. 
The third part of Swamp Thing's core trifecta is Crystal Reed's Abby Arcane, who meets Alec as she tries to uncover the mysteries of a new disease in the Louisiana swamps. The two have an instant connection, but everything in Abby's life changes after Alec's transformation. "She is now looking at a green man with tendrils," Reed laughed. But what really drew her to the character was Abby's compassion and strength. "Abby is constantly searching for the humanity in the monster, that's what makes her beautiful." 
The Gotham actress also talked about how her two DC roles differed. "They're different but both great. In Gotham I was playing the villain [Sofia Falcone], which was fun. But our creators have given Abby such a rich life," Reed explained. 
Fans also caught a glimpse of the man destined to become one of the show's biggest villains -- Jason Woodrue, better known as the Floronic Man. "He's a genius doctor, he's a little prickly, and has a wife he loves more than anything in the world," said actor Kevin Durand, who plays the scientist turned super-villain.
After the Q&A, all attendees were treated to burgers and fries, courtesy of the Habit Burger Grill. Two burger options were given -- vegan and beef -- reflecting Swamp Thing's dual nature as elemental protector and vengeful crusader...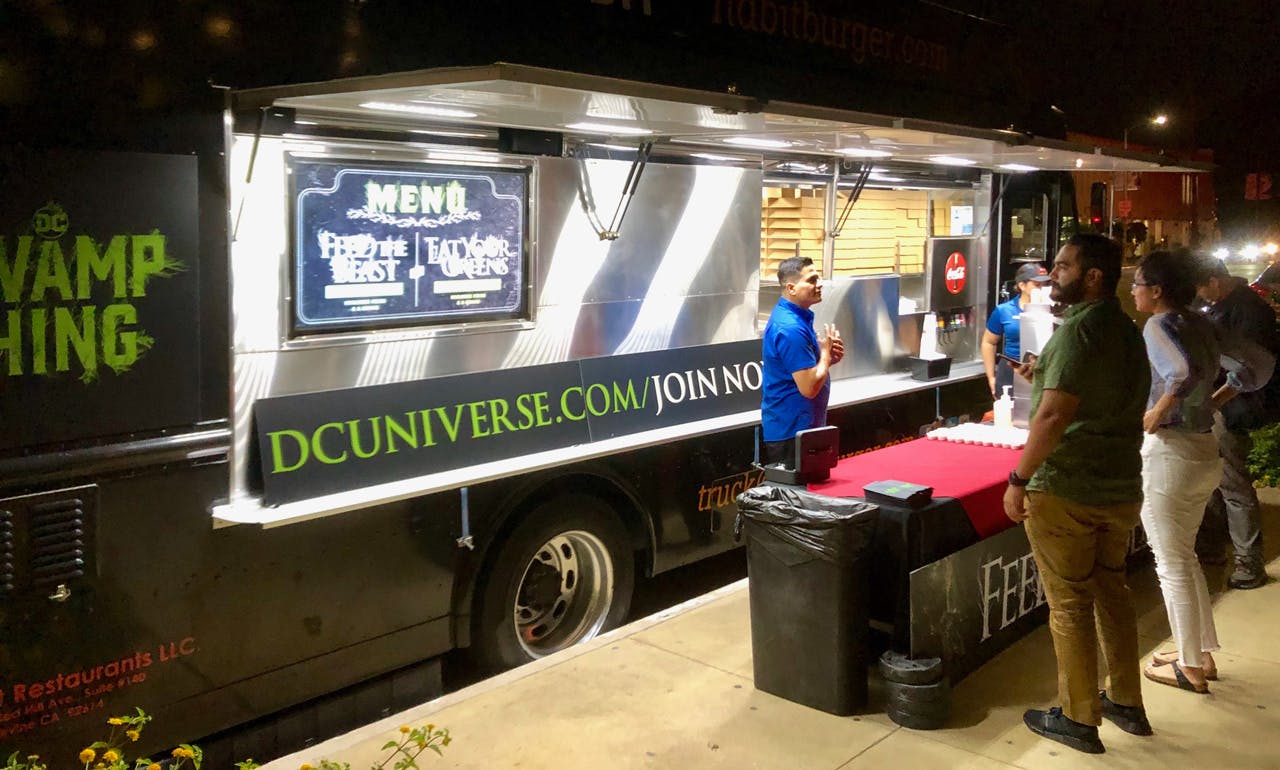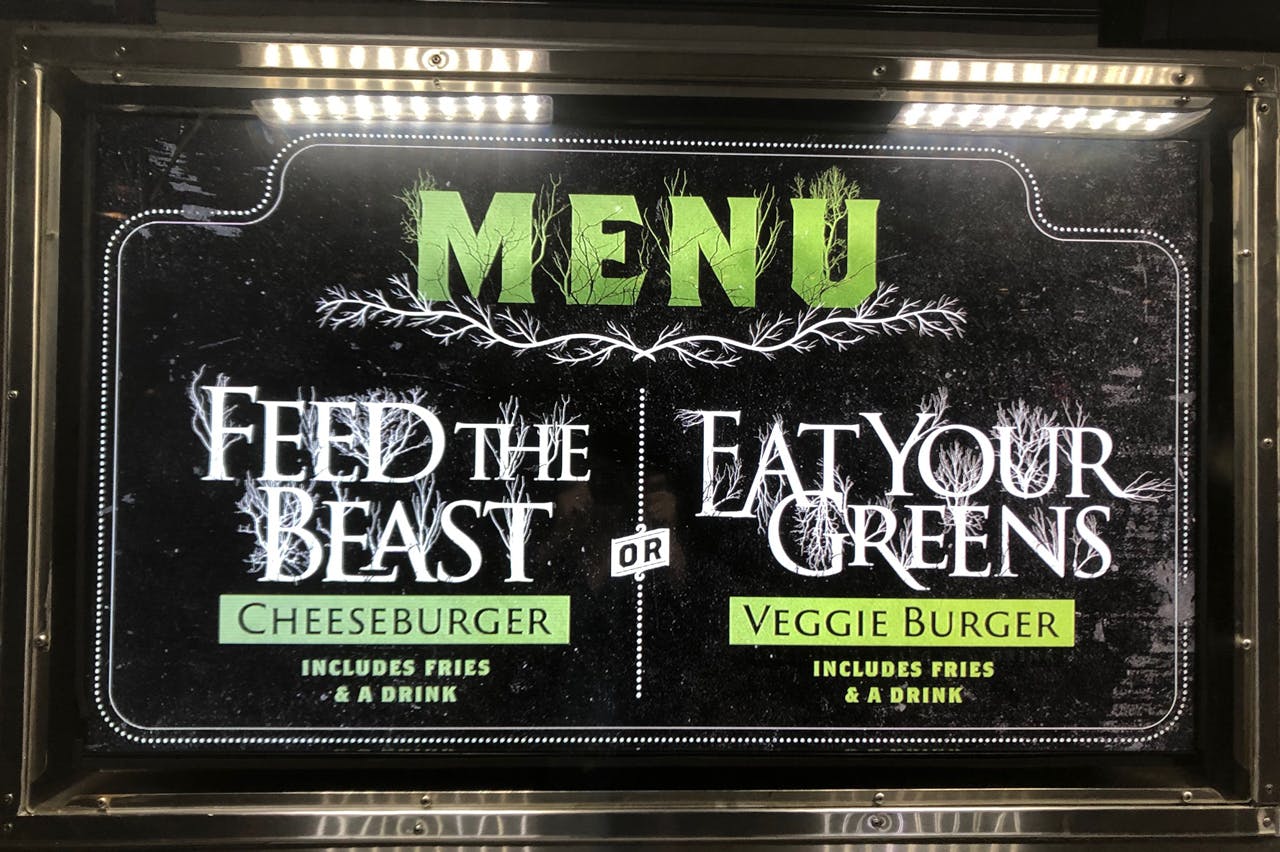 If you're stoked for DC's biggest and greenest horror hero, then you don't have long to wait, as Swamp Thing arrives on DC Universe on Friday, May 31st! Until then, you can prepare yourself by reading the original Wein-Wrightson Swamp Thing series, and the critically acclaimed Moore-Bissette run, starting with Swamp Thing (vol. 2) #21.
Are you a Swamp Thing fan? Let us know in our Community!