We've had an amazing time in Atlantis, we've chatted with the locals, got shown the sights by some insiders, and even managed an audience with Aquaman himself. But our fingers are getting pruney, so it's time we set sail to the final stop on the DC Universe Summer Supercation: Happy Harbor!
HAPPY HARBOR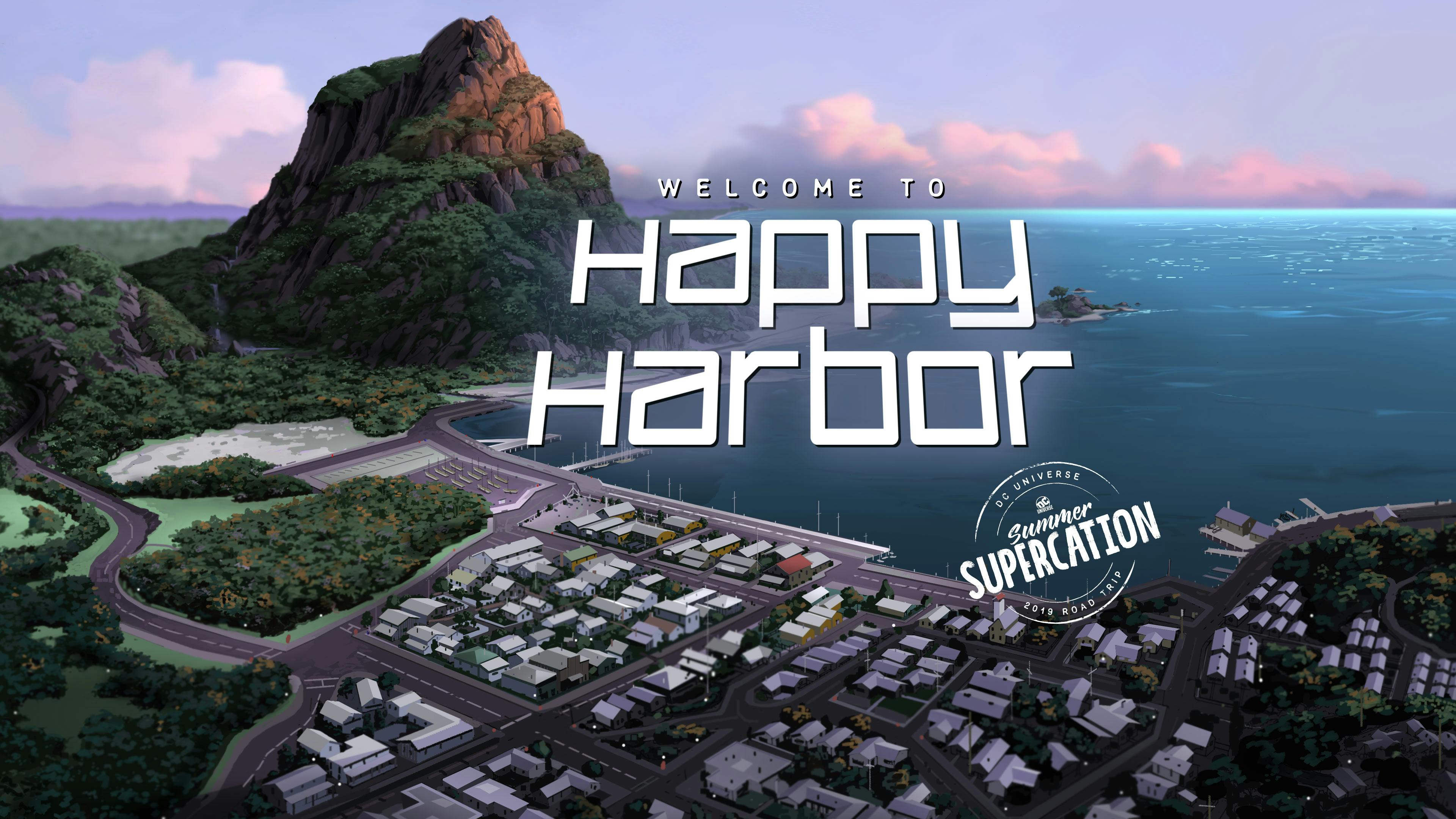 For such a sleepy coastal Rhode Island town, Happy Harbor has had no shortage of DC Super Hero teams; the Justice League of America made the town the site of its original headquarters, which they dubbed the Secret Sanctuary, located in a series of hidden caves inside the local promontory known as Mount Justice. When the JLA moved on to other HQs, the Secret Sanctuary was then used by the group of teen heroes known as Young Justice. Happy Harbor has also served as home to Hourman, the JSA, and Doom Patrol.  With so many super heroes around, there's bound to be a bevy of super-villains skulking about too. Keep tabs on some of Happy Harbor's most wanted miscreants by reading our handy guide, and stay tuned for plenty of fun activities this week featuring your favorite members of Young Justice. And don't forget to watch part 2 of 'Young Justice: Outsiders' when the animated favorite returns to DC Universe on Tuesday, July 2nd!
* Day 1 is here, and you've heard that someone named Harper knows Happy Harbor inside and out. But there's so many to choose from! Which Harper do you pick as your tour guide?
* The team from Young Justice has created a few summer camps programs for us to attend. Which Young Justice-led activity do you want to join?
What are you planning to see and do in Happy Harbor? Let us know in our Community!