As our week in Metropolis comes to an end, we say farewell to some of the great friends we made. After all, what could be better than sharing a drink with Bibbo Bibbowski while Lois Lane and Supergirl debate intergalactic politics and Perry White rolls his eyes as Jimmy Olson name-drops a few celebrities? Plus, we got to give Krypto some quality belly rubs. But after so much time in the shiny, golden city of the future, we kinda feel like checking out someplace a little more gritty and grounded... Next stop: Gotham City!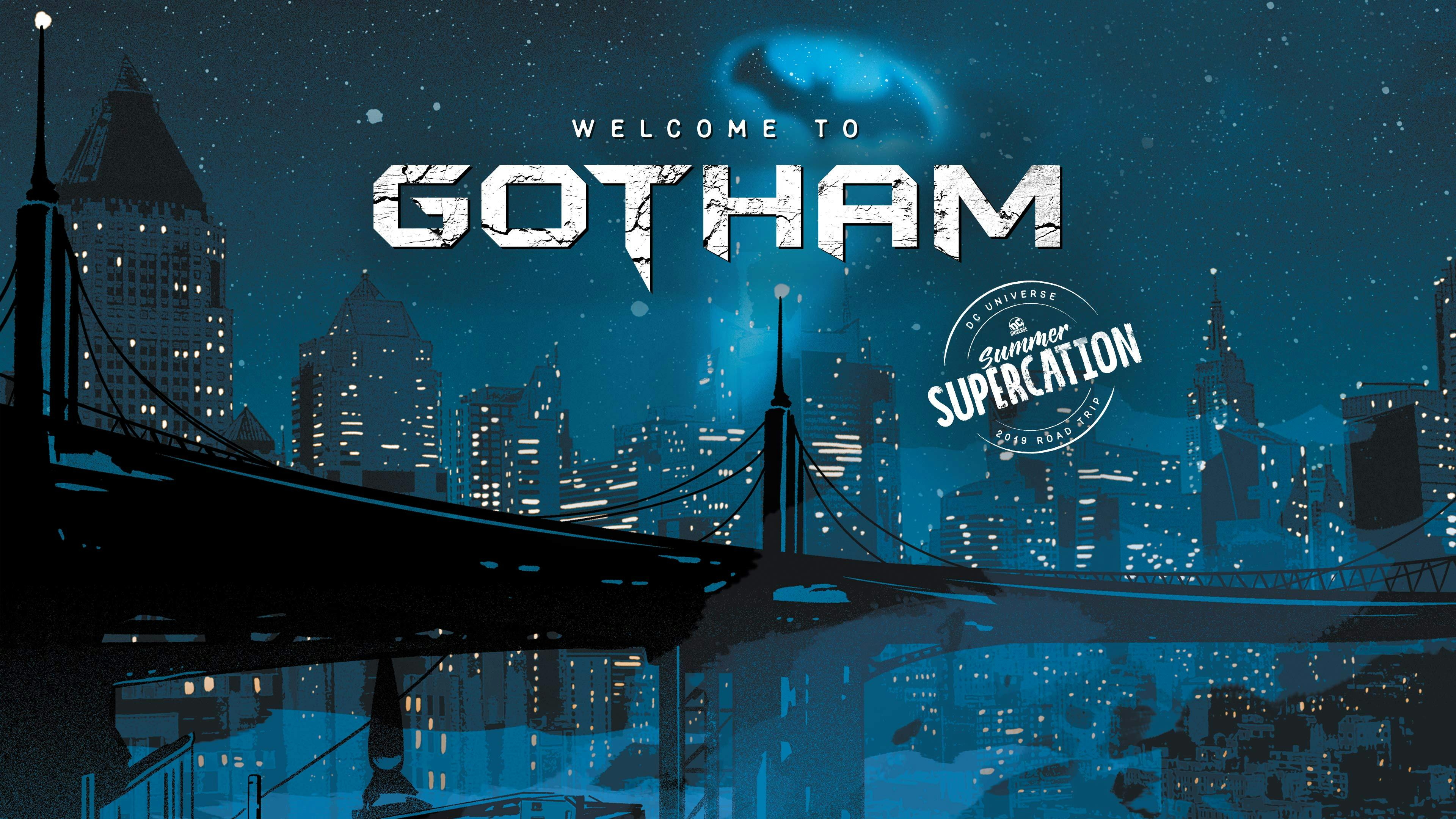 Better bring something warm to wear, since there always seems to be a chill in the air at night, no matter what time of year it is. Though Gotham has a reputation for being crime-ridden and corrupt, it's still a world-class city of culture and innovation filled with plenty to do at any time of day or night. You can walk the quad at Gotham University, smell the flowers in Robinson Park, or marvel at the glitzy excess in Gotham's Diamond District. But be sure to save some energy to take in all of Gotham's killer nightlife! To get started, check out our full (albeit unauthorized) Travel Guide to Gotham. And stay tuned for more!
*Day 1 dawns...and you sleep right through until the afternoon. You need your energy if you're gonna take in some of Gotham's famous nightlife! But there are so many hot spots. Where do you want to paint the town red?
*Day 2 is here and you've already had a blast. You definitely want to pick up a memento to commemorate your time in Gotham, but there are so many wonderful toys to be had. What Bat-Swag would you want as a souvenir?
*Day 3 breaks as the sun comes up...and you've just finished another wild night out. You're exhausted and need some shuteye. Where in Gotham do you get some sleep?
*Day 4 is here and it's time to hit the road. But after all your nocturnal adventures, you feel like you might need a vacation from your vacation. Where do you think we're headed to next?
What are you planning to see and do in Gotham City? Let us know in our Community!