Our DC summer road trip rolls along as we wave goodbye to our hospitable hosts on Themyscira. We learned some valuable weapon skills, trained with some fierce warriors, and even faced down a baddie or two. The women of Paradise Island were as wise as they were beautiful...though we're still pretty bruised from all that fighting! And as we leave behind a nation rooted in antiquity, we head to our next stop, the City of Tomorrow: Metropolis!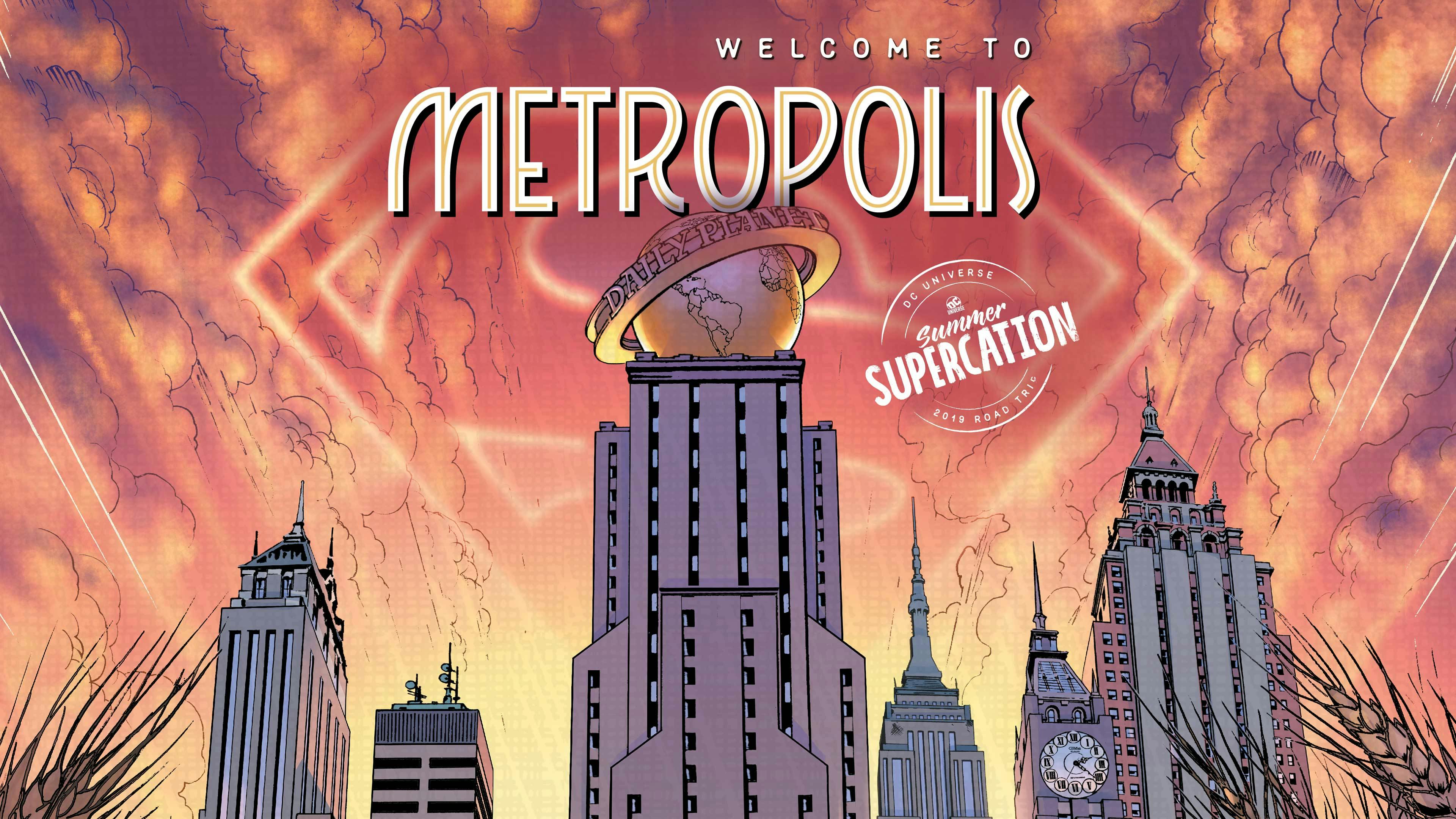 A bustling city of millions, Metropolis is on the cutting edge of science, culture, and technology. It serves as the international headquarters of the multinational conglomerate LexCorp, the prestigious Daily Planet, and of course, is the adopted home of Superman (along with a few other super friends). Watch a play in Little Bohemia, stroll through Centennial Park, and maybe even catch a foul ball at a Metropolis Monarchs game. Even though it's one of the largest cities in the DC Universe, thanks to Superman and the officers of the Special Crimes Unit, you can feel safe as you walk through its many boroughs and neighborhoods -- just stay away from Suicide Slum! After a few weeks of dodging swamp monsters and angry Greek gods, you've earned a break. To get started, check out our full Travel Guide to Metropolis. And stay tuned for more!
* Day 1 is here, and the city is so futuristic, it's almost overwhelming. Better brush up on your science! What center of science & learning do you want to visit?
* On Day 2 you realize that Metropolis is home to some of the world's most fascinating -- and fearsome -- people in the world. But who is your favorite Metropolis resident?
* Day 3 dawns, and you realize just how big Metropolis is! There's no way you can see it all by yourself; you need a tour guide, one that knows Metropolis like the back of their hand. So who do you trust to show you all of Metropolis?
What are you planning to see and do in Metropolis? Let us know in our Community!