The DC summer road trip continues as we leave Swamp Thing's bayou in our rearview mirror. We made some new friends, solved a few mysteries, explored a few spooky sites, and of course, nearly gotten eaten alive by mosquitos (though, better mosquitos than creepy water vampires...). Fortunately, our next stop is much more hospitable -- as week two brings us to Themyscira!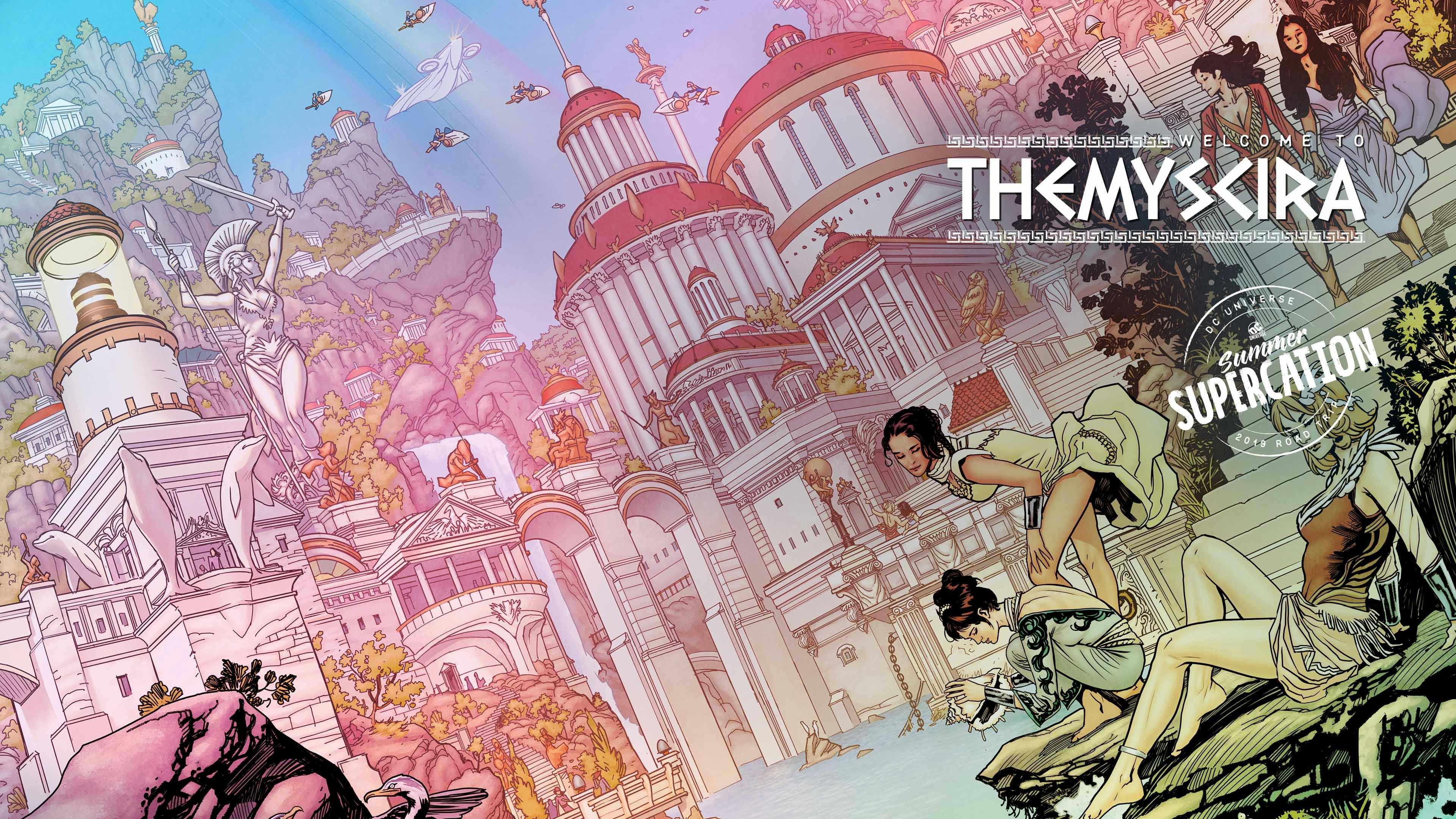 Home to Wonder Woman, her mother Queen Hippolyta, and legions of the fiercest warriors on the face of the planet, Themyscira is a veritable paradise on Earth. But for the men among us, be sure to be on your best behavior. This all-female civilization doesn't take kindly to male interlopers who intrude on their perfect society built on peace, love, diplomacy, and knowledge. But if you're respectful of our hosts, there's a whole pantheon of activities to enjoy while on Themyscira. Get ready for a week of training like a true Amazon. We'll be mastering a traditional Amazonian weapon, training with some of their greatest warriors, and maybe even facing off against a few of their deadliest foes. To get started, check out our full Travel Guide to Themyscira. And stay tuned for more!
* Day 1 starts bright and early. If you're going to be an Amazonian warrior, you'll need to learn one of their tools of the trade. Which Amazonian weapon do you want to master?
* Day 2 means you're ready to level up and train with one of the fierecest warriors Themyscira has to offer. Which Amazonian do you want to train you?
* Day 3 brings with it sore muscles and countless bruises, but you're finally in Amazonian fighting shape. It's time to test your mettle. Which foe will you face in battle?
* Day 4 is here, and you're exhausted from all this sparring and training. Perhaps some time with the Purple Ray before you go? And speaking of going, where do you think the DC Summer Supercation is headed next?
Are you looking forward to visiting Themyscira? Let us know in our Community!