Teenager Courtney Whitmore is set to take to the skies next week, when DC Universe's latest Original Series Stargirl premieres on Monday, May 18th. To celebrate, the actress who plays Stargirl -- Brec Bassinger -- revealed a brand-new Stargirl lithograph today on DC Daily.
This lithograph will be made available to DCU members starting May 18th on our DC Universe Rewards page. It features Courtney, her handy Cosmic Staff, and her trusty robot partner S.T.R.I.P.E. in exclusive art from renowned poster artist Robin Har. Check it out below!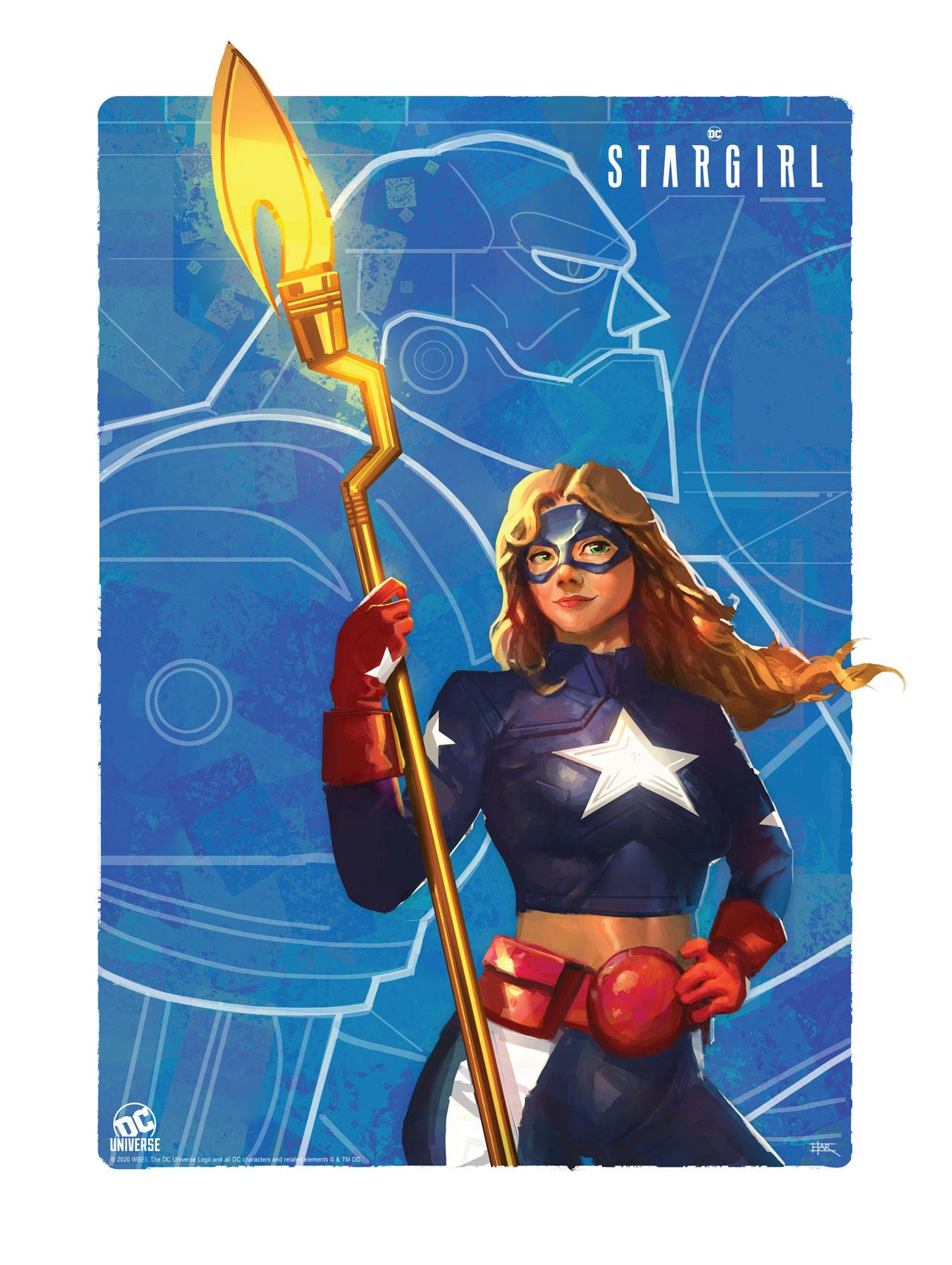 Want to learn more about Stargirl and her friends? Be sure to check out our "5 Things to Know about Stargirl" and "5 Comics to Read Before Watching STARGIRL."
Are you looking forward to the STARGIRL premiere? Share your thoughts in our Community!