Hot on the heels of yesterday's announcement that Joel McHale will be playing the role of Starman in DC Universe's upcoming live-action series Stargirl we've got word via TVLine of another new addition to the cast -- and another member of the legendary Justice Society of America that will appear in the 2019 show. Lou Ferrigno Jr. -- a star of SWAT and the son of The Incredible Hulk star Lou Ferrigno -- will play Rex Tyler, a.k.a. Hourman!
Hourman made his debut in 1940's Adventure Comics #48. Tyler's superhero name was based on his ability to gain enhanced speed and strength for one hour from "Miraclo," a special vitamin he invented. No fewer than three separate incarantions of Hourman have appeared in DC Comics, with the original Tyler version making his live-action debut in the season 1 finale of TV's Legends of Tomorrow. Here's the official description of the Golden Age Hourman that will appear in Stargirl...
"Lou Ferrigno Jr. (SWAT) takes on the role of master chemist and adrenaline junkie Rex Tyler, a.k.a. Hourman. A thrill-seeking Super Hero with the ability to manifest super-strength one hour a day, Hourman is a founding member of the Justice Society of America. He struggles with balancing his life as a hero and father."
You can read the first appearance of the the Justice Society in 1940's All-Star Comics #3 here. The image below (by artist Alex Ross) captures Hourman in all his pulp mystery man glory...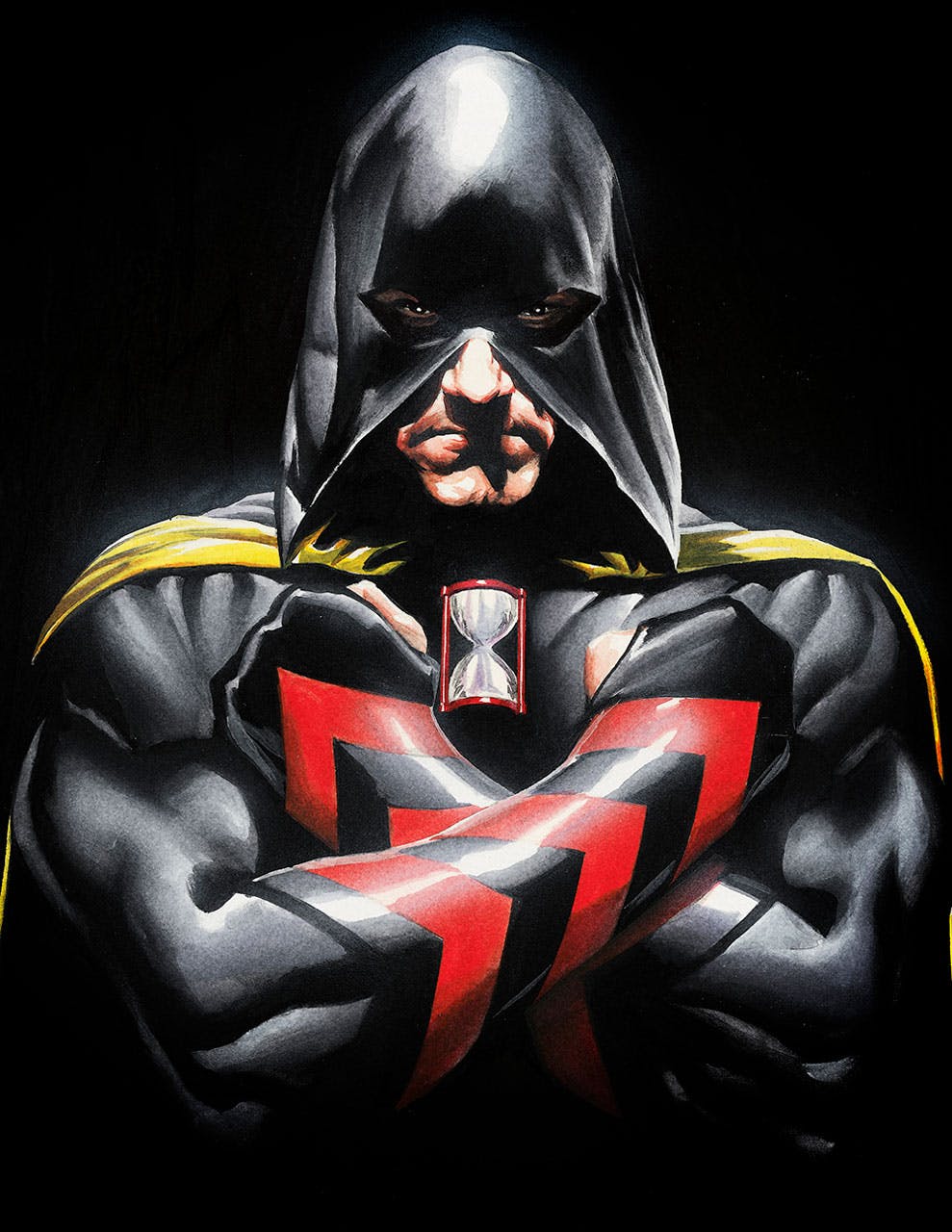 Are you a JSA fan? Are you excited for Stargirl? Let us know in our Community!