It's the first week of DC Universe's first-ever Meta Madhouse, a month-long competition in which each of four of the World Greatest Super Heroes -- Wonder Woman, Superman, Batman, and Shazam -- coach a team that will, over the course of a week, select a champion via a series of one-on-one match-ups, to compete against those of the other teams. Fans will determine who wins by voting.
Week 1 belongs to Wonder Woman's Warriors. The madness starts tomorrow with the match-ups in the bracket below. May the best Warrior win!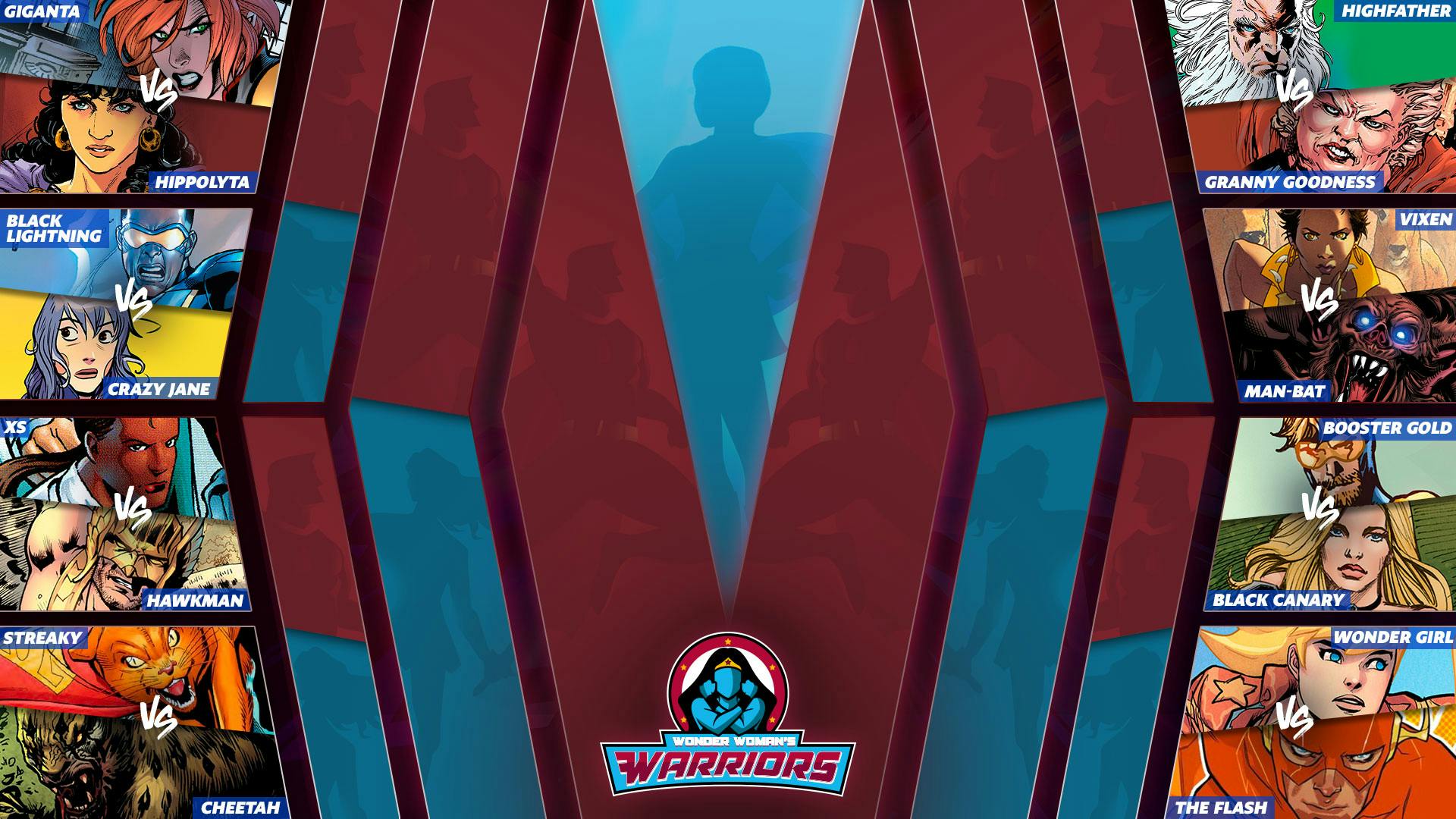 Giganta vs. Queen Hippolyta
Crazy Jane vs. Black Lightning
XS vs. Hawkman
Streaky vs. Cheetah
Highfather vs. Granny Goodness
Vixen vs. Man-Bat
Booster Gold vs. Black Canary
Wonder Girl vs. The Flash
Who are you voting for in Meta Madhouse? Let us know in our Community!