It's the fifth and final week of DC Universe's first-ever Meta Madhouse! Each of four of the World's Greatest Super Heroes -- Wonder Woman, Superman, Batman, and Shazam -- is coaching a team that, over the last four weeks, has selected a champion to compete against those of the other teams. These champions were chosen in a series of one-on-one match-ups, the winner of which has been voted on by fans.    
Last week's battles indeed shook the multiverse, as Shazam's Sorcerers fought it out (and celebrated the theatrical release of the Big Red Cheese's new movie). Now, the scent of brimstone has left the air, the chanting of spells and incantations has quieted, the thunder and lightning has faded, and a champion of magic has been chosen...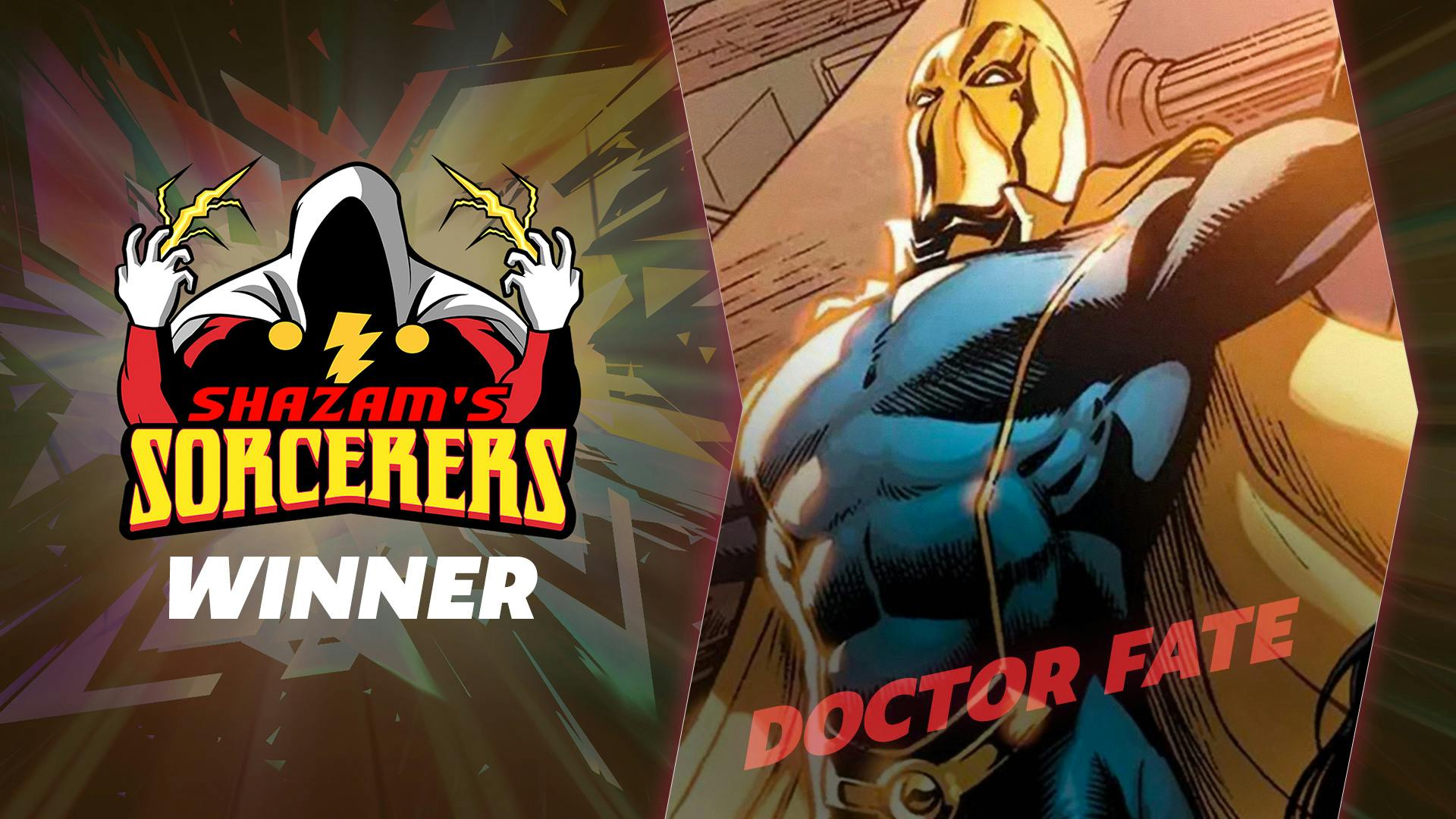 While the Teen Titans' Raven fought valiantly, calling on all the power of Azaroth as she entered the fourth and final round of last week's match-ups, in the end Earth's mystic mage Doctor Fate triumphed -- scoring 6944 votes versus the Daughter of Darkness's 4771.
Tomorrow, April 8th, begins the semi-finals. With each of the four teams' champions finally duking it out, and fans facing some of the toughest choices of their lives as the vote on the outcome...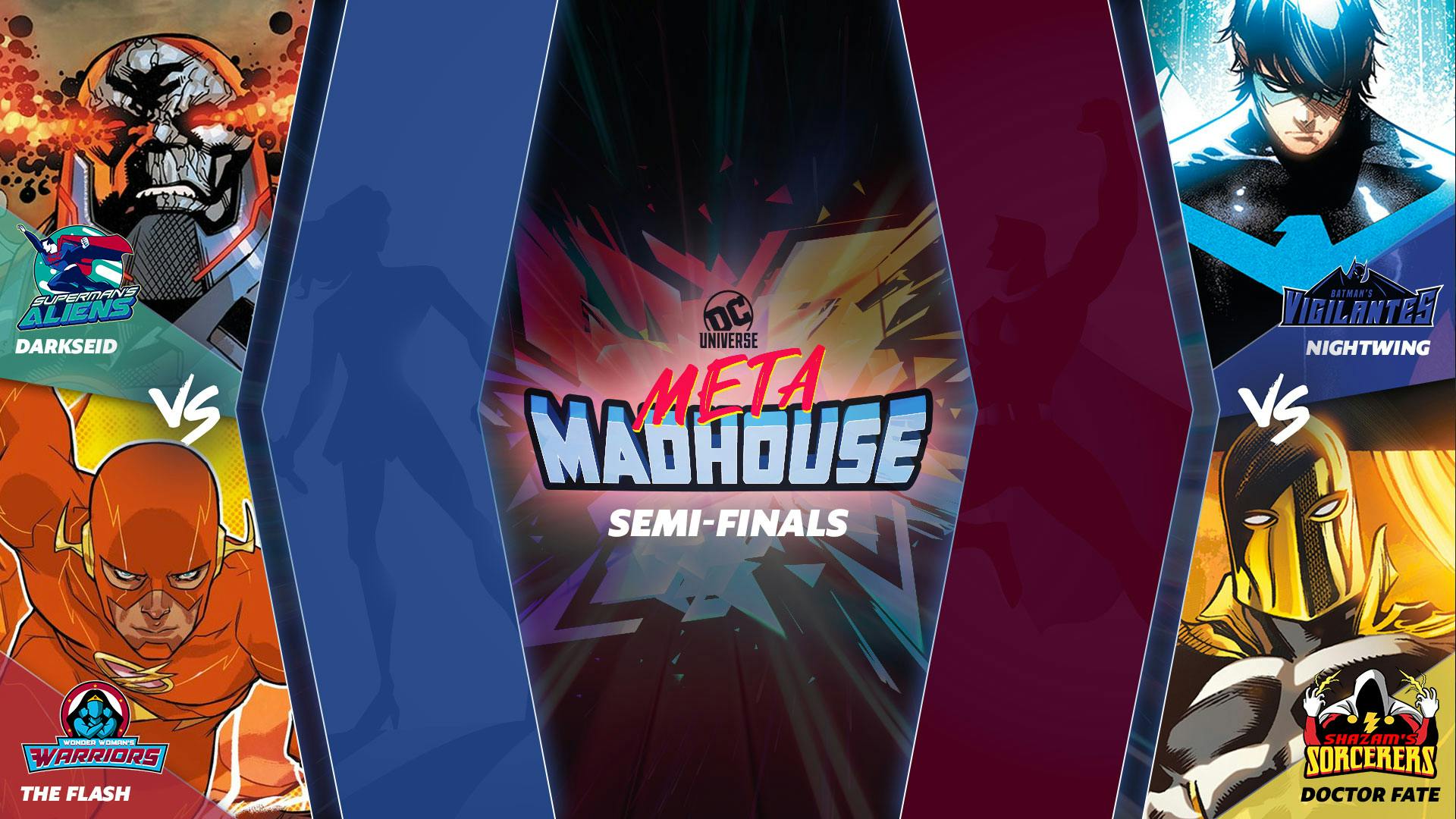 The Flash, Darkseid, Nightwing, or Doctor Fate? Who will it be? You decide...
Who are you voting for in this final week of Meta Madhouse? Let us know in our Community!