The holidays are around the corner, and you don't need to have Bruce Wayne's wallet to shop till you drop at DC Universe. You can drive down to the mall and defend yourself from rioting Black Friday shoppers, or you can stay home in your comfy sweatpants and get all your shopping done right here. Let's face it -- shopping on DC Universe is so much better than being elbowed in the face by an angry shopper at 3 AM as you both reach for that last toaster. If you still aren't convinced, here's some of the cool holiday exclusives coming to our shop on Black Friday that will make a perfect addition to your collection...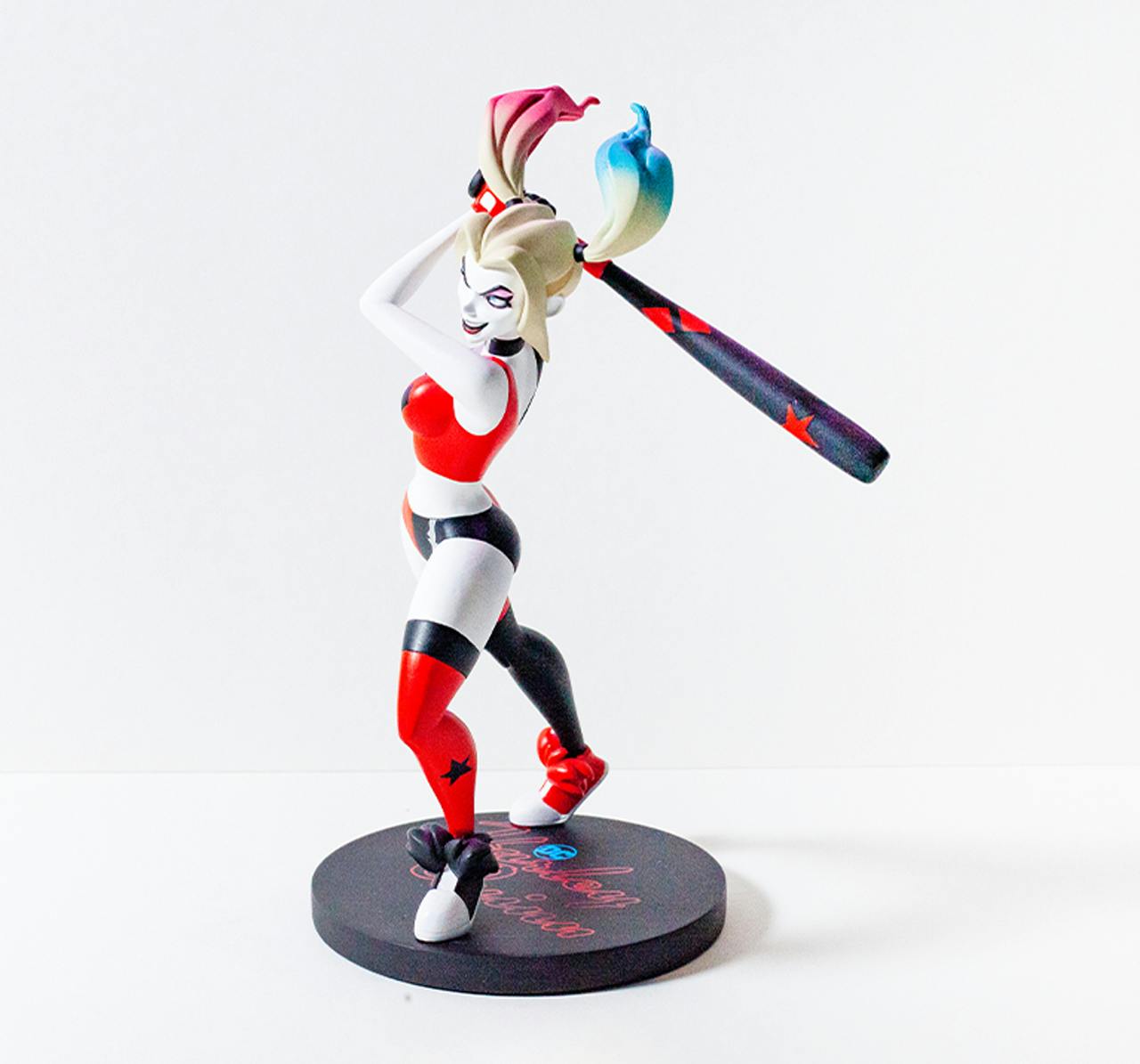 First off, Black Friday is more than just a great day for shopping -- it's also the premiere date for DC Universe's new animated adult comedy Harley Quinn. So if you decide to do your shopping online instead of braving the long lines at the mall, it will give you more time to sit at home and watch the show's first episode over and over. And if the premiere puts you in the mood for some Harley merch, there's a new statue available in our shop featuring the Lady of Lunacy herself swinging her iconic baseball bat, based on her design in the new series. This statue is 10 inches tall, and a perfect gift for your Harley-loving friends or family. But we won't tell anyone if you decide to keep it for yourself. Can you think of a better way to celebrate the launch of the raunchiest cartoon this side of Arkham Asylum?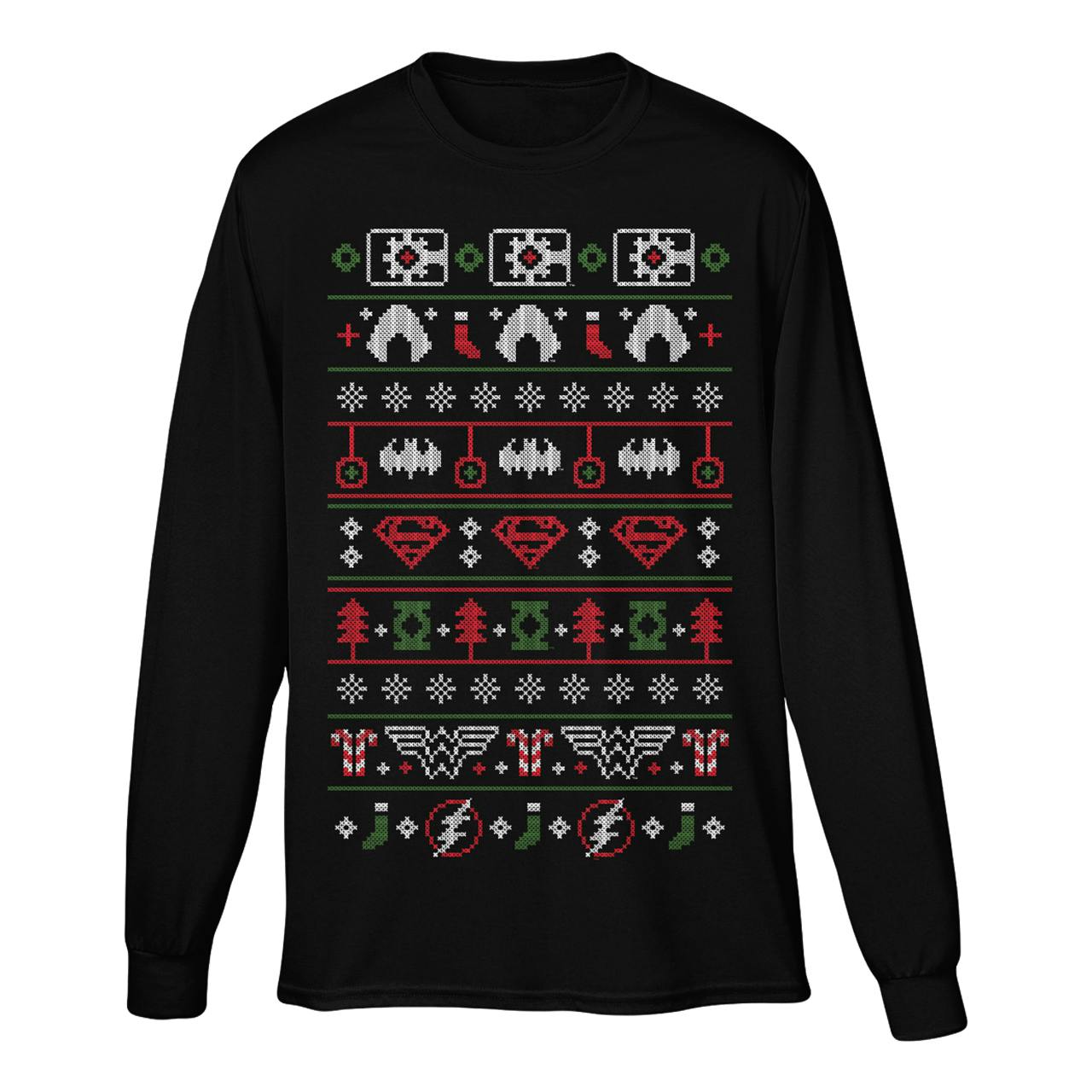 If you have some holiday office parties coming up, you might want to consider our DC long-sleeve holiday tee. While your co-workers wear ugly holiday sweaters, you'll be the envy of all with this number. Hey, how can any clothing be considered ugly when it has all those cool superhero logos on it? It's also great for family get-togethers, since it will help your Aunt Traci finally be able to tell the difference between DC and Marvel. We think this could be the year she finally gets it right!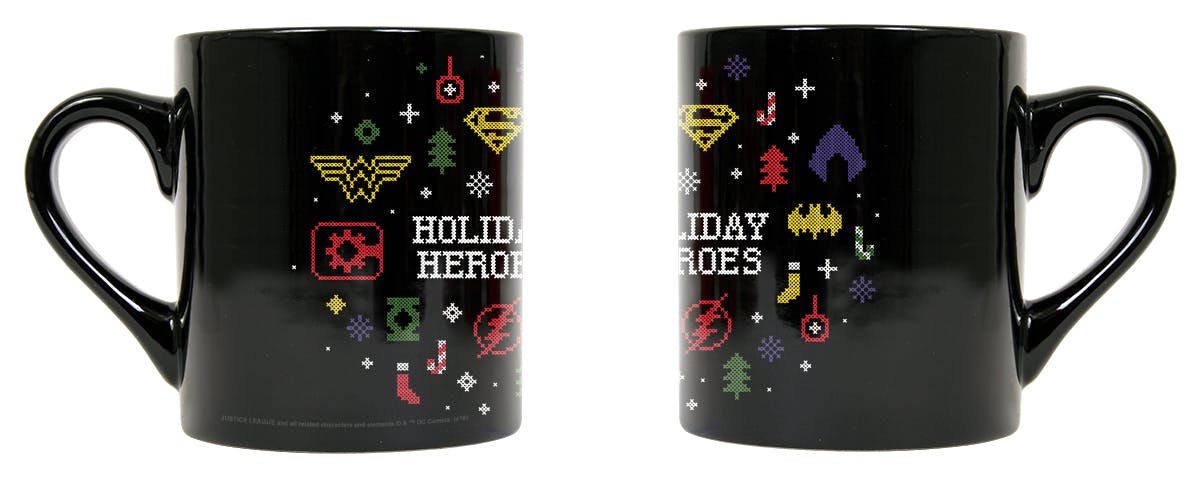 If you dig those DC logos so much you want to see them even when you aren't wearing them, consider our Holiday Hero mugs. Perfect for drinking hot cocoa as you read your latest batch of comics.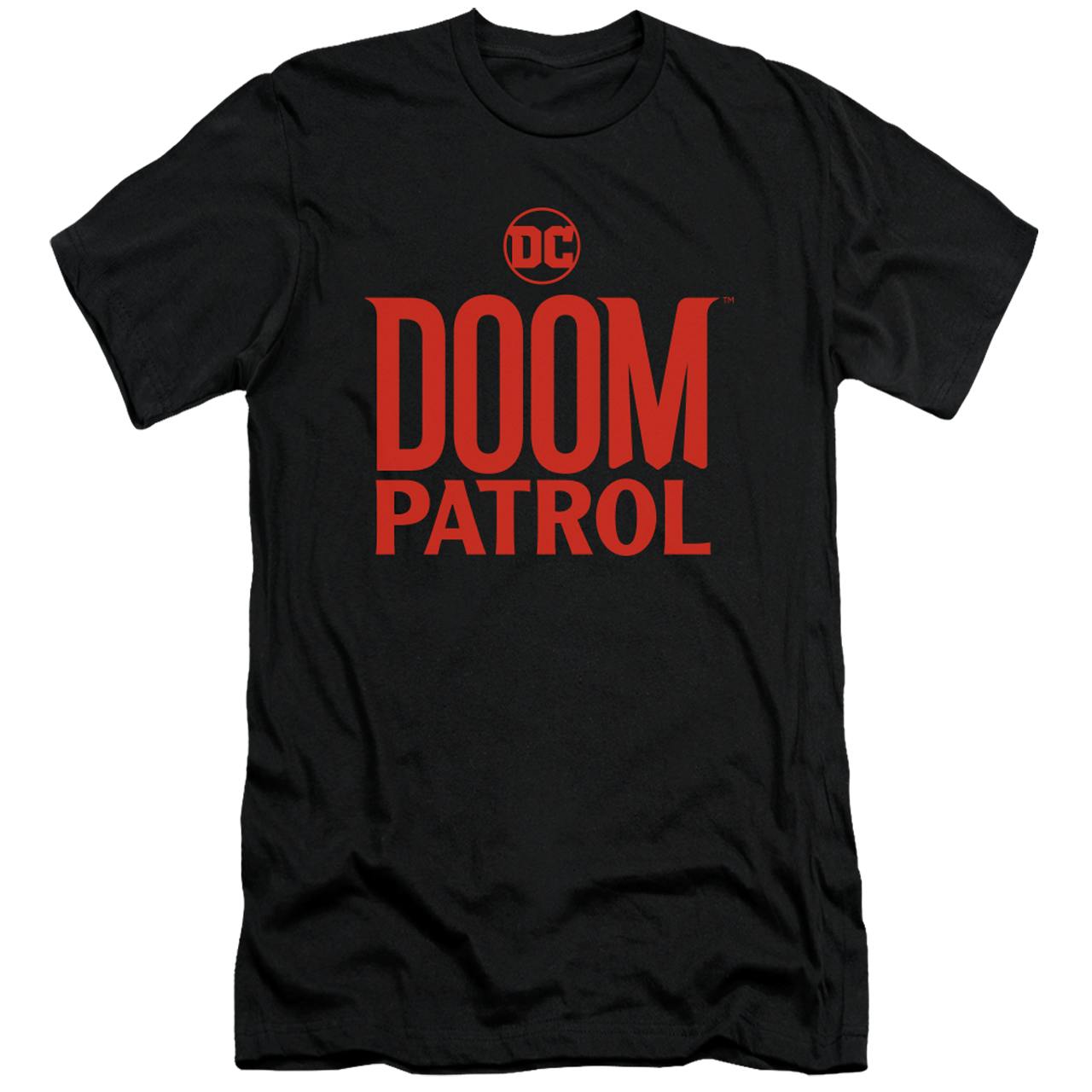 Do you remember the scene at the end of the Doom Patrol episode "Flex Patrol" where Mr. Nobody is decked out in all that cool DP merchandise? We know you remember, because ever since that episode aired, fans have been posting on the Community wondering when that cool merchandise would be available. Guess what, the day has finally arrived! Every single item Mr. Nobody is wearing in that scene is now available to buy! The Doom Patrol blanket, shirt, baseball cap, and mug are all available for your shopping pleasure. If you happen to get the complete set, consider cosplaying as Mr. Nobody at your next convention. And since we know how much you love Doom Patrol, we've also added an extra shirt and alternate mug. You can never have too much Doom Patrol merch -- and thanks to our Black Friday prices, you don't need Lex Luthor's bank account to get it!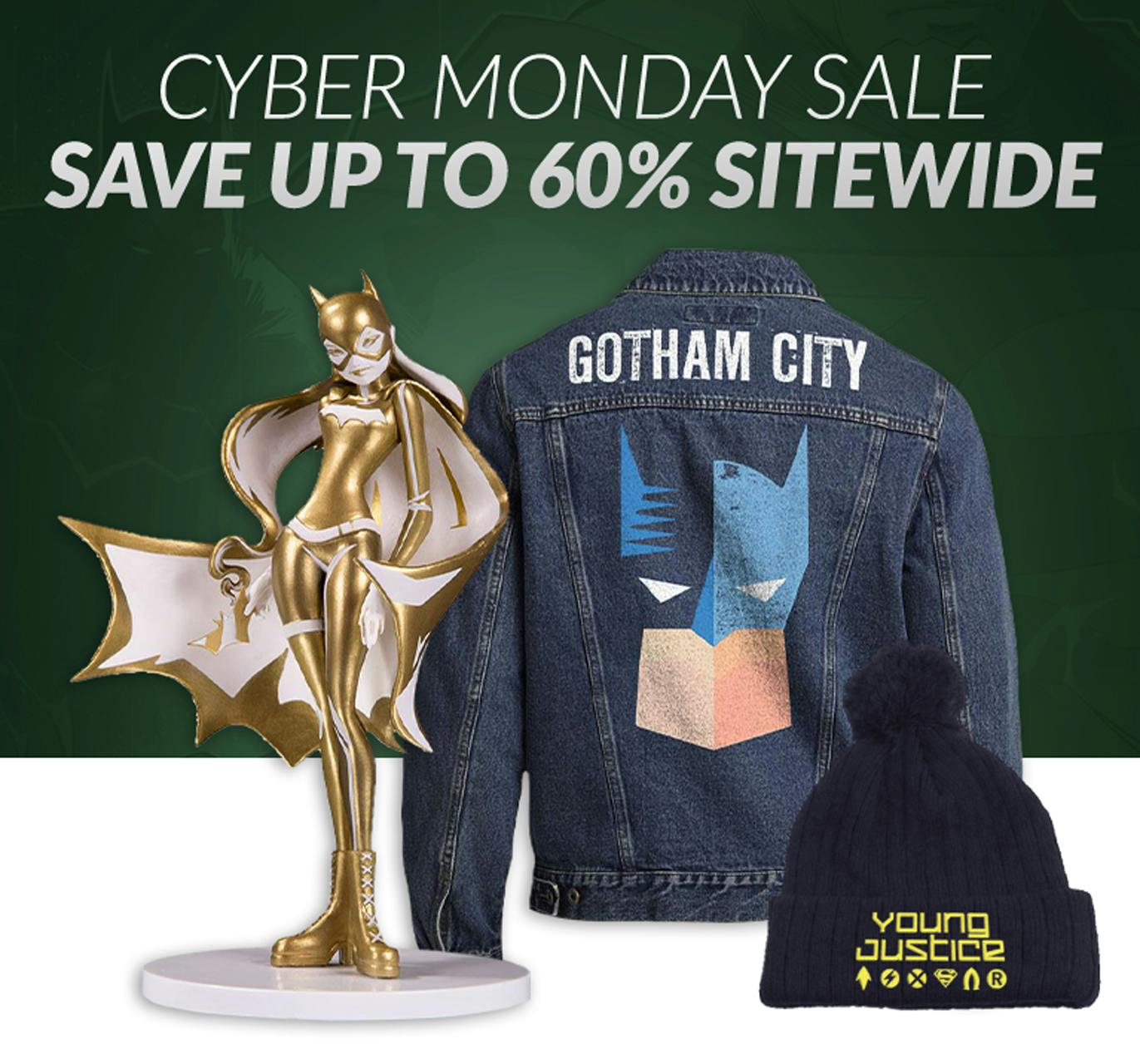 Make sure you head back to our shop on December 2nd for our Cyber Monday sale. Some big bargains will be available, with up to 60% off certain items.
Just a reminder: the items listed above are all DC Universe exclusives. You won't find them at your town mall, local comic shop, or big-box store. Consider it our Thanksgiving gift to you, our loyal members. Because you're what we're most thankful for!
What's on your shopping list this holiday season? Let us know in our Community!