We've said it before and we'll say it again -- DC Universe fans are THE BEST. Thanks to you folks, we've just received a Webby Award, which honors "excellence on the Internet," specifically a People's Voice Award for Best Media Streaming Website! We'd like to extend our deepest gratitude to all who voted for DC Universe, and congratulations to our fellow nominees and winners. (All of whom can be seen here.)
You can watch this year's "Webbys from Home" ceremony, hosted by Patton Oswalt, on Webbysfromhome.com. It features 5-word speeches and appearances from such notables as Michelle Obama, Dr. Anthony Fauci, Miley Cyrus, John Krasinski, and Kristen Bell.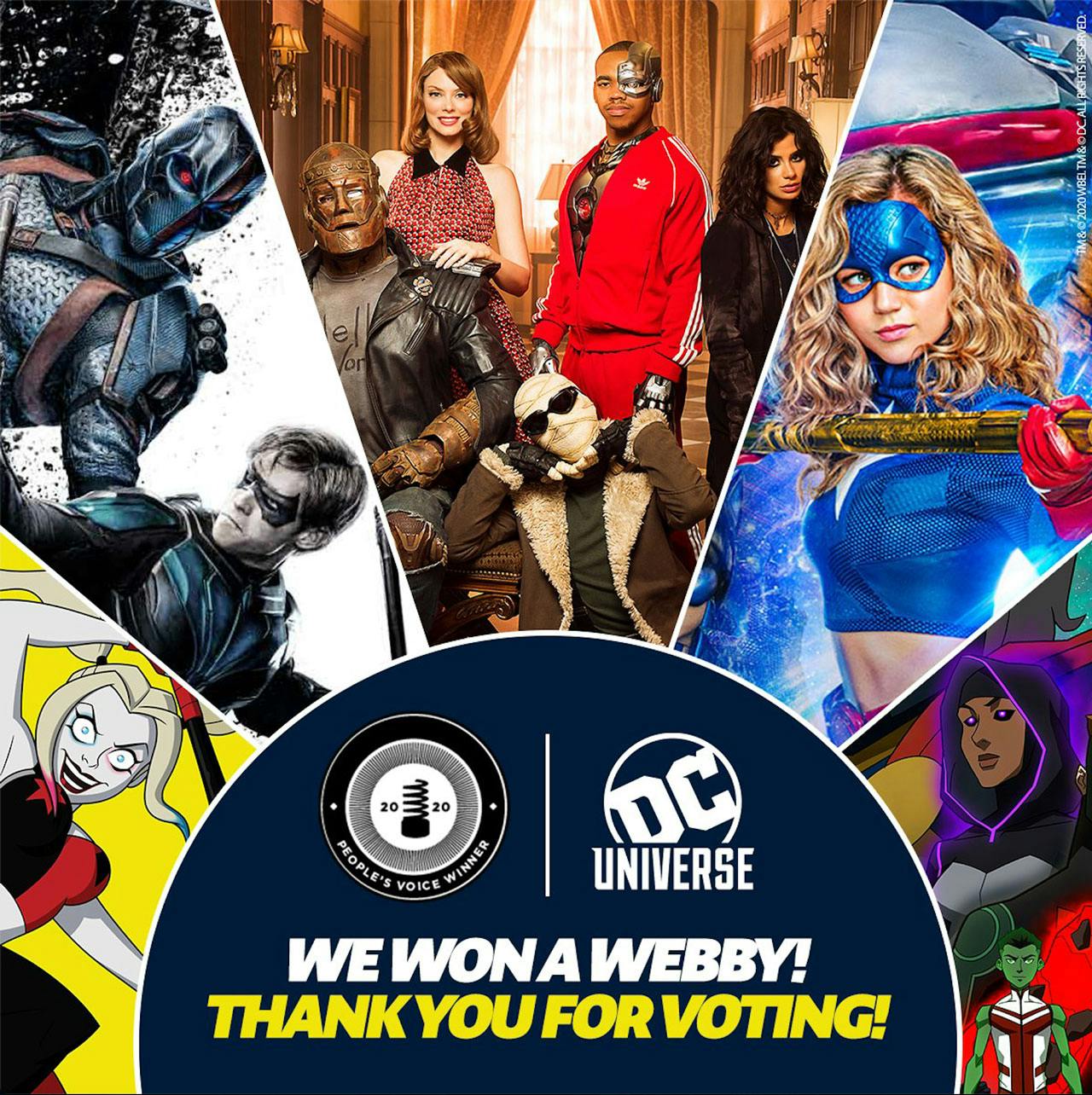 Did you vote in this year's Webby Awards? Let us know in our Community!