We've got some exciting casting news today at DC Universe! Actress Brec Bassinger will play the title role in our upcoming Stargirl, the first DC Universe original series centered on a female superhero. The show's heroine is fan-favorite character Courtney Whitmore, who made her debut as the second Star-Spangled Kid in 1999's Stars and S.T.R.I.P.E. #0 (read it here). DCComics.com just broke the news. Below is the official description of the show's Courtney...
"Smart, athletic and above all else kind. This high school teenager's seemingly perfect life hits a major speedbump when her mother gets married and her new family moves from Los Angeles, California to Blue Valley, Nebraska. Struggling to adapt to a new school, make new friends and deal with a new step-family, Courtney discovers her step-father has a secret; he used to be the sidekick to a superhero. 'Borrowing' the long-lost hero's cosmic staff, Courtney becomes the unlikely inspiration for an entirely new generation of superheroes."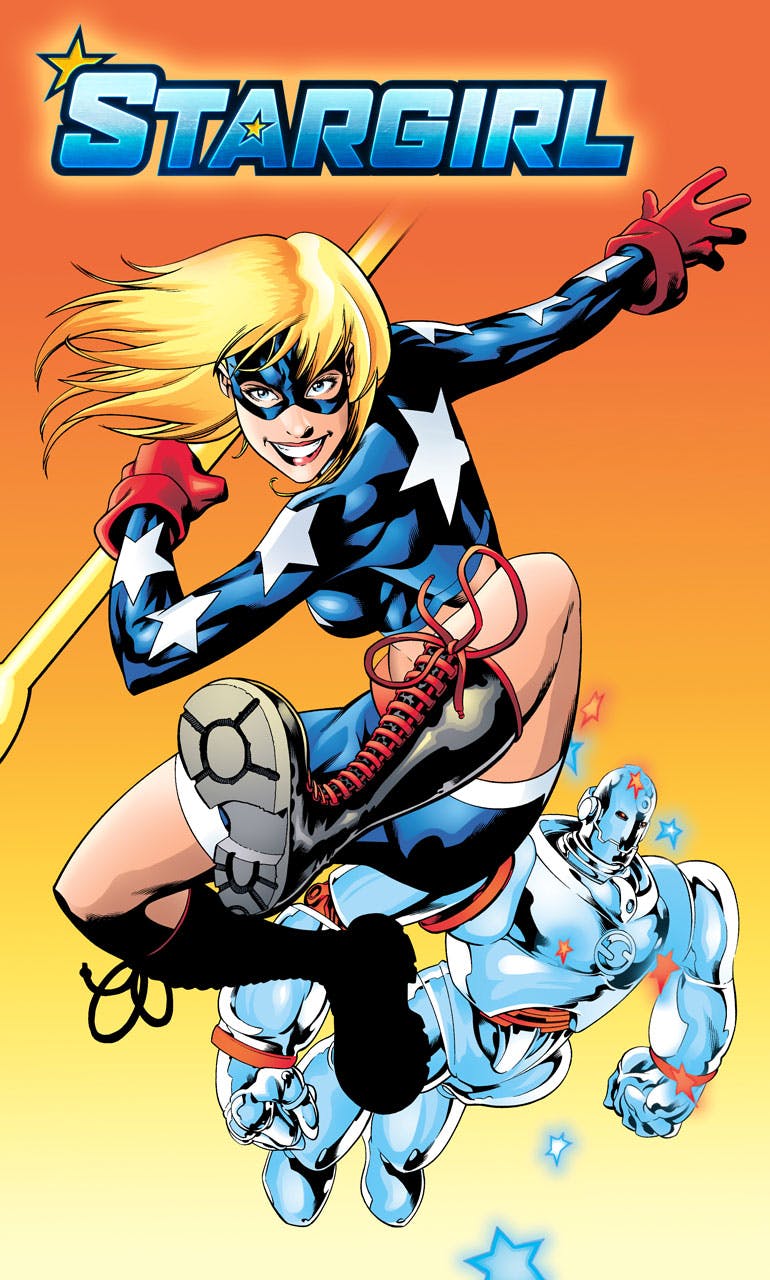 Brec Bassinger is best known for her roles in Nickelodeon's Bella and the Bulldogs and The Haunted Hathaways, and in Hulu's All Night. You can watch Courtney's first screen appearance, in the classic Justice League Unlimited episode "Chaos at the Earth's Core", right here.