Are you heading down to Anaheim, California this week for the annual WonderCon? If so, get ready to celebrate your fandom with DC Universe in style. Because we'll have some of the biggest events, news, and exclusives at the convention!
First, don't miss the "This Is Your DC Universe" panel on Friday, March 29th from 5:30pm - 6:30pm PST in North 200B. You'll get an in-depth look at your favorite digital subscription service, and we'll have the latest updates on our original series, including Doom Patrol, Swamp Thing, and Young Justice: Outsiders, along with our movies, comics, exclusive merchandise, and more. If you can't make this panel, fear not -- our fantastic Community will be offering a live, running commentary on the panel right here.
Then, on Saturday, March 30th, be sure to attend our free, exclusive, DC Universe members-only, advance screening of the very highly anticipated Shazam! at the AMC Orange 30 theater in Anaheim. Reserve your tickets now by going to www.gofobo.com/ShazamWonderConRSVP. Remember: the theater will be overbooked to guarantee a full house, so be sure to arrive early!
You can also visit your friends at DC Universe all weekend long at the DC Entertainment booth, #1101. And you can attend over a dozen (!) DC panels throughout the weekend, including a star-studded celebration of Batman's 80th Anniversary, spotlights on DC creators Jim Lee, Tim Sale, and Scott Snyder, an in-depth look at the new DC Super Hero Girls, a preview of the upcoming Joker film, and the premieres of the animated film epics Justice League vs. the Fatal Five and Batman vs. Teenage Mutant Ninja Turtles. Whew! For more on all of these panels and screenings, check out WonderCon's full schedule of programming here.
Now, just because we love you so much, we're gonna share with you one of the biggest surprises we'll have at WonderCon. Feast your eyes on the exclusive, limited edition, numbered Doom Patrol lithograph by the artist Doaly that we'll be giving away to DC Universe members only at our panel on Friday...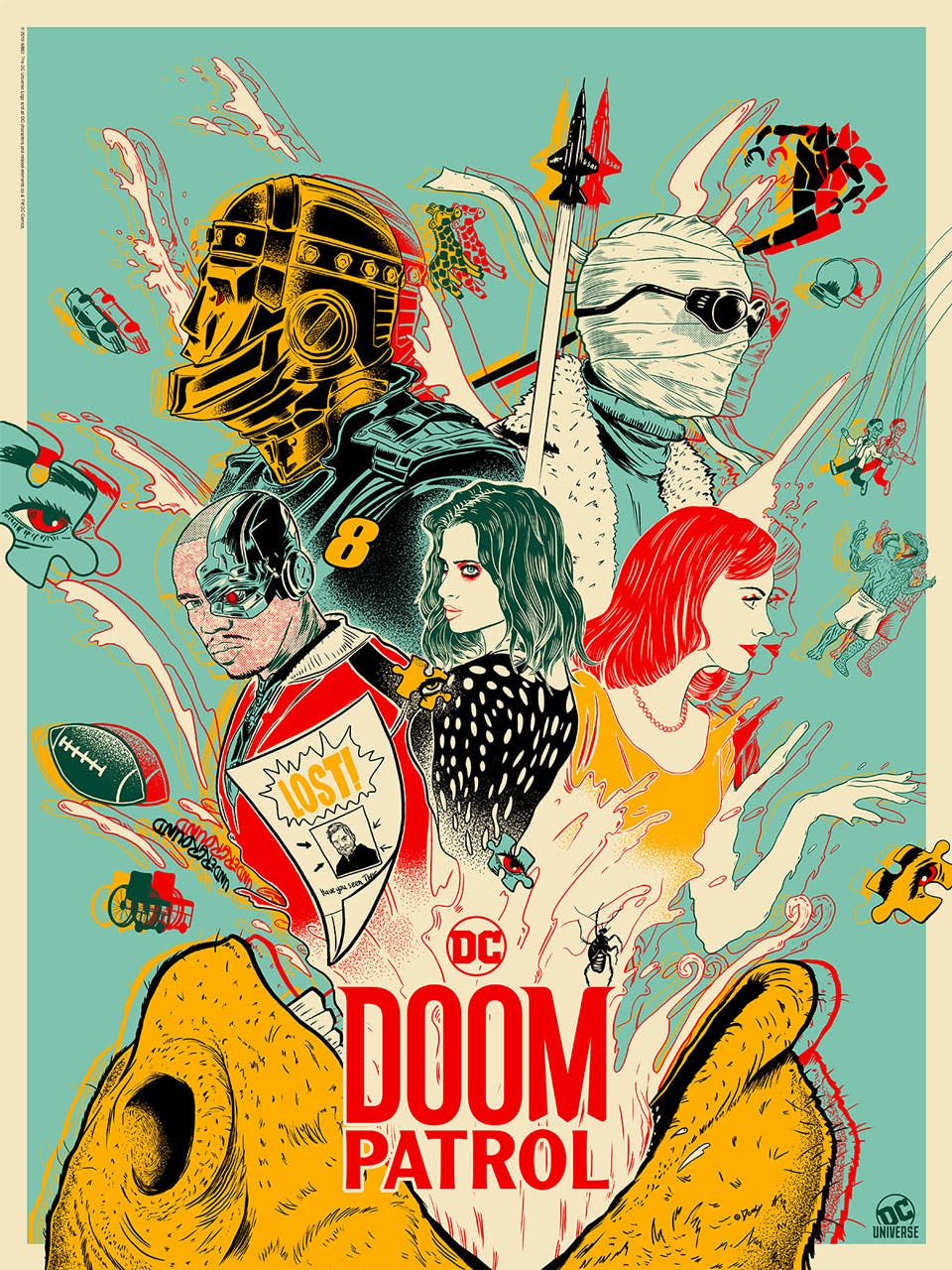 Are you going to WonderCon this weekend? Let us know in our Community!