Heads up, 'Young Justice' fans! Austin's RTX -- Rooster Teeth's annual fan convention and the largest animation, gaming, and comedy experience in Texas -- will feature a handful of treats from your pals at DC Universe that you will NOT want to miss.

The convention takes place next weekend, July 5th through 7th. And on July 6th, as part of RTX's Animation Festival, DC Universe will present a special 'Young Justice: Outsiders' screening and panel from 4:30 to 6:00 PM, featuring the show's producer Brandon Vietti and the voice of Stargirl herself, 'DC Daily' host Whitney Moore. Plus, everyone who attends will score a free 'Young Justice: Outsiders'  limited edition poster, created by Warner Bros. Animation from the series' model sheets and featuring everyone's favorite new Outsider -- Forager! You can check out the poster art below...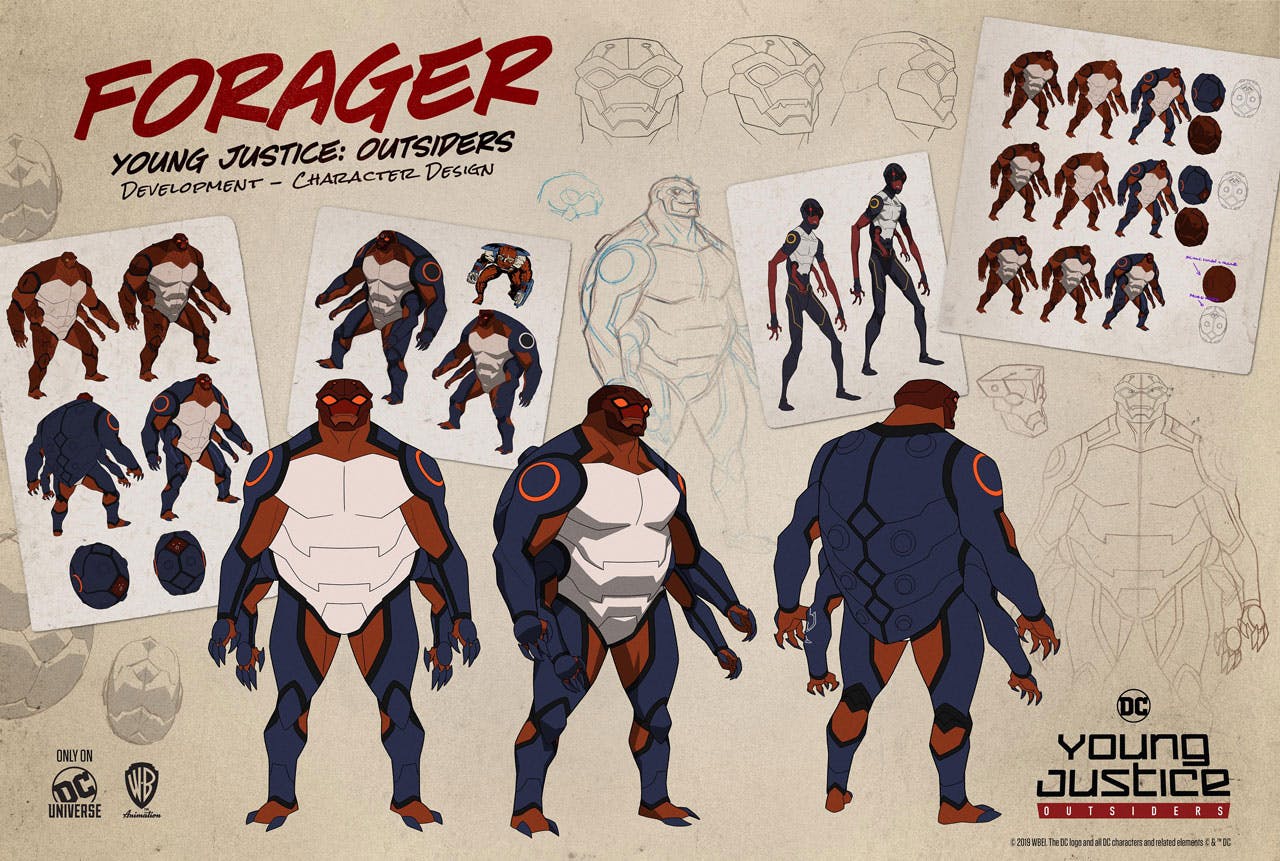 Pretty sweet, eh? While you're at RTX, be sure to check out the immersive, interactive DC Pop-up Shop Experience, which will offer instagrammable photo opps and exclusive Batman 80 merchandise from Hot Topic. Also, RTX attendees who sign up for an annual DC Universe membership at the convention will receive an exclusive Batman poster, drawn in the style of Rooster Teeth's 'RWBY' by artist Tobin Lee. Barbara Dunkelman, the voice of 'RWBY' character Yang Xiao Long, will appear at the DC Pop-Up Experience at 3:30 PM on Friday, July 5th, to unveil this Batman 80th anniversary poster. Located in the Austin Convention Center, the DC Pop-up Shop Experience will be open during show hours.
With the second half of 'Young Justice: Outsiders' arriving right here on DC Universe on Tuesday, July 2nd, there's no better way to celebrate the return of this beloved animated epic.
Are you going to RTX? Let us know in our Community!