WARNING: This discussion contains spoilers for the new 'Batman: Hush' animated film, and the classic comic storyline it's based on...

If you've watched 'Batman: Hush,' then you've probably got some thoughts on the surprising change in the final act. In the comic book classic, Tommy Elliot was the man behind the Hush bandages, but the new animated feature surprised Batman and his fans by revealing that Hush was the Riddler! If you were shocked, then you're not alone, and on Tuesday, August 21st the 'DC Daily' panel digested the implications of this unexpected reveal.
"Did the Riddler make a better Hush than Tommy Elliot?" Hector asked.
"I liked it, I thought it was an interesting take. I just am always going to prefer the book version for this," Whitney said. "But, I will pose you guys a question... Is there a reason you guys think that they switched?"
"My theory is that the twist is there so that readers of the comic book will have a fresh and exciting twist happening in the story. I think that the twist sort of works best for that audience," replied Hector.
Sam Humphries preferred the original version. "Riddler is a twist, but he is only a more shocking twist than Thomas Elliot if you've already read [the book]. It's not as shocking and there's not as much betrayal to see a villain be a villain."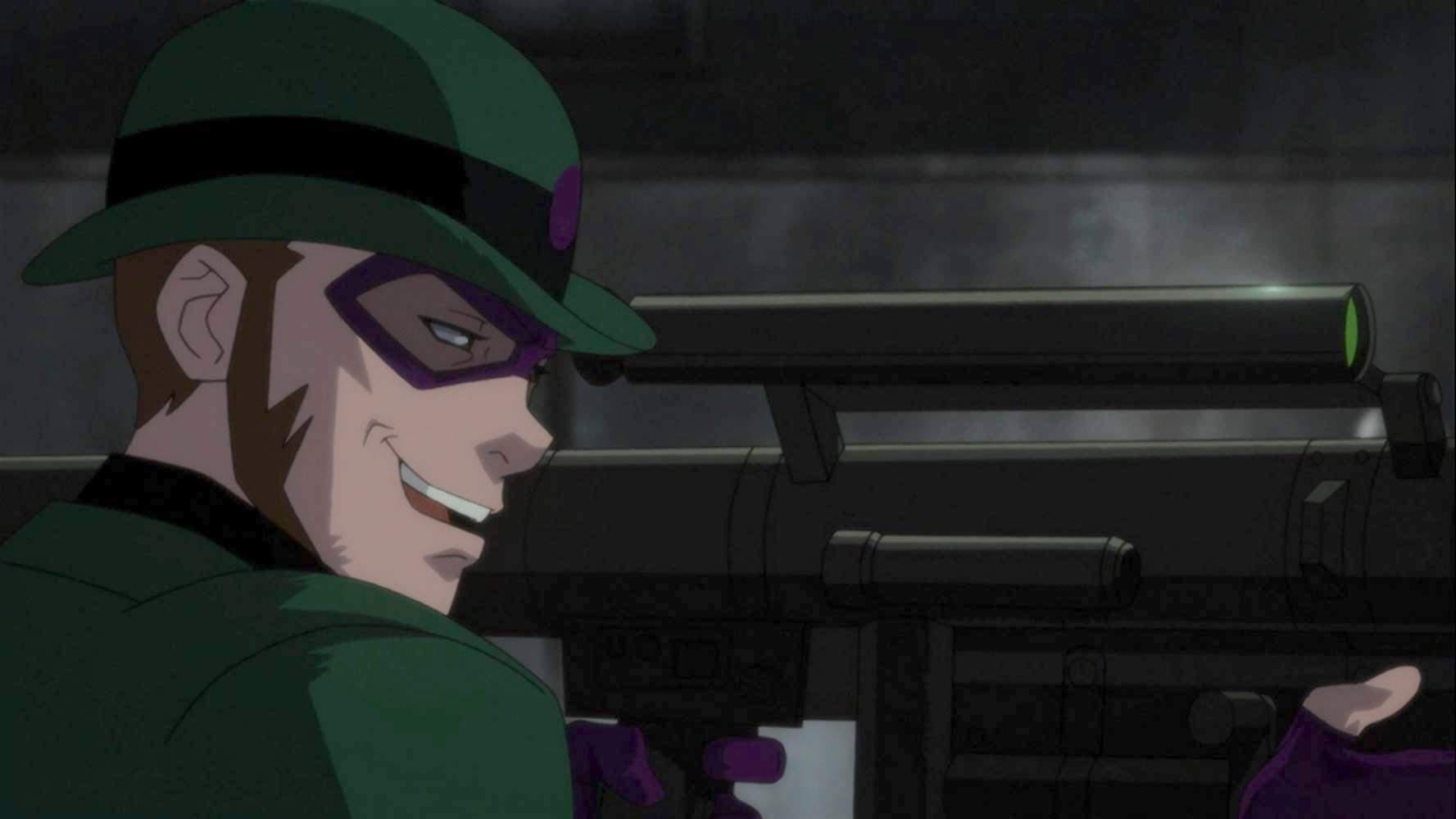 While Amy Dallen agreed with Sam, she saw some benefit to the change. "In some ways it does make sense to me that it's a big complicated mystery and at the heart of it should be a character like Riddler. I kind of get that," Amy said.
Samm Levine had another way of looking at it. "I was trying to put myself in the headspace of someone who hasn't read the comic. For all of us who've read the comic and we love the Tommy Elliot story, that's the first time that we ever met Tommy Elliot. If you're a 'Law and Order' fan, you're reading this comic and you're seeing all the familiar characters the one new person in here is this Tommy Elliot' -- so this isn't my first episode of 'Law and Order,' I bet you he is the bad guy."
"It's tough to say one is better than the other because your experience is going to be shaped by whichever one you consumed first," said Samm. So to anyone who sees this movie and hasn't read the comic, I wonder if they read the comic and think it feels weird, not because it isn't better, [but because] it's just different."
If you've been debating the Hush reveal with your friends, then check out the rest of this segment. It's a must-watch nerd debate for any DC fan!

What did you think of the 'Hush' twist? Did you read the comic or watch the movie first? Let us know in our Community!