DC's celebration of Black History Month continues, and today we're spotlighting an emotional story from Superman: The Man of Steel #39 called "Life or Death." While the DC Universe has many notable African-American heroes such as Black Lightning, Static, and John Stewart, today we're going to be taking a look at someone who has never joined a superhero team or starred in his own series. His name is Keith Parks, but by the end of this story, he would be leaving that name behind for another one.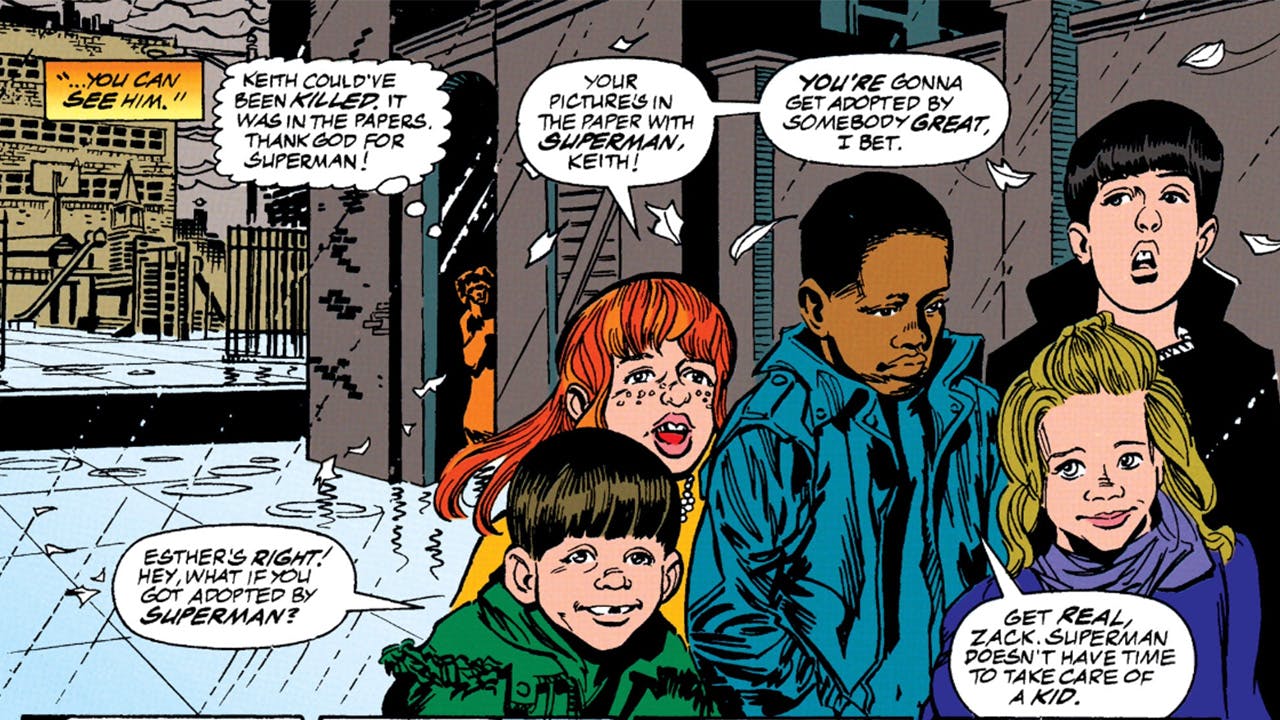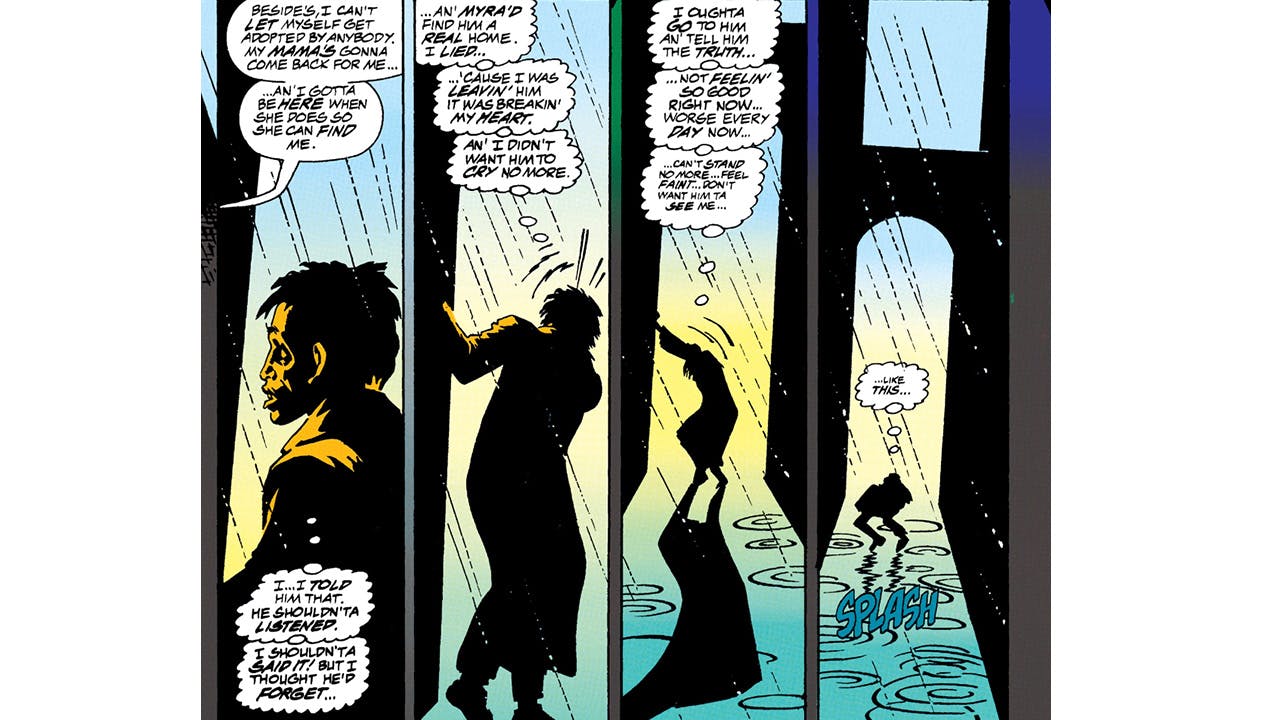 The main story in this issue focuses on Superman's efforts to investigate a mysterious corpse that appears to be his doppelganger, but the real heart and soul of this comic comes from the subplot. Keith Parks was a young African-American boy who had been a supporting character since his first appearance in 1991's Superman: The Man of Steel #1. Keith's mother had been diagnosed with AIDS, and was too poor to give her son the life he deserved. She left Keith at an orphanage run by a woman named Myra Allen, hoping her son would be adopted by a loving family. During the "Fall of Metropolis" storyline, Myra was killed and the orphanage was destroyed, leaving Keith's future uncertain.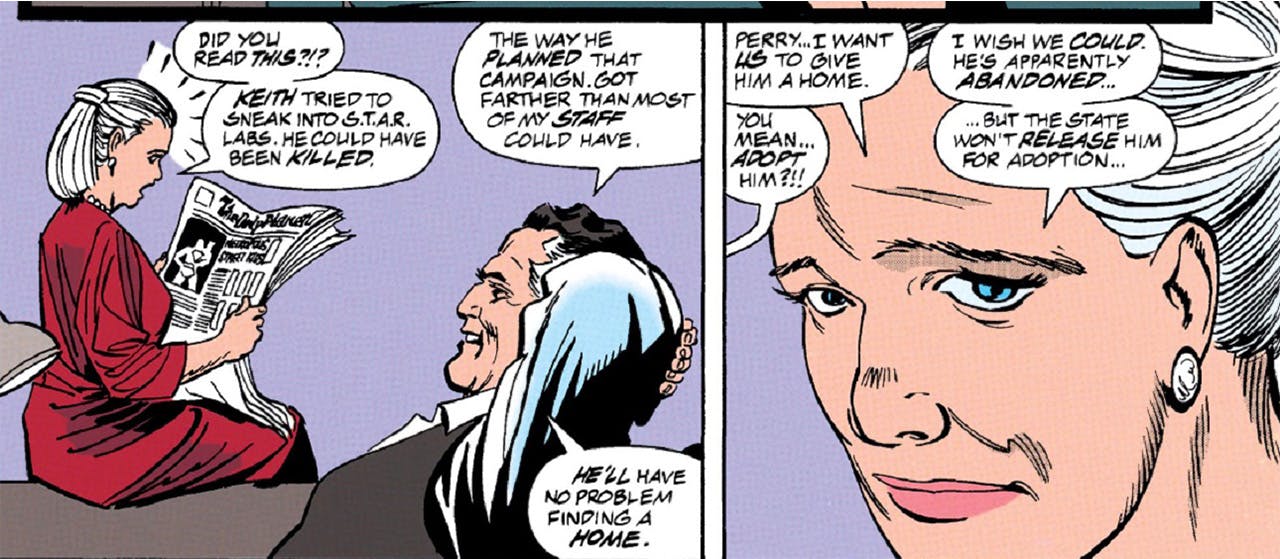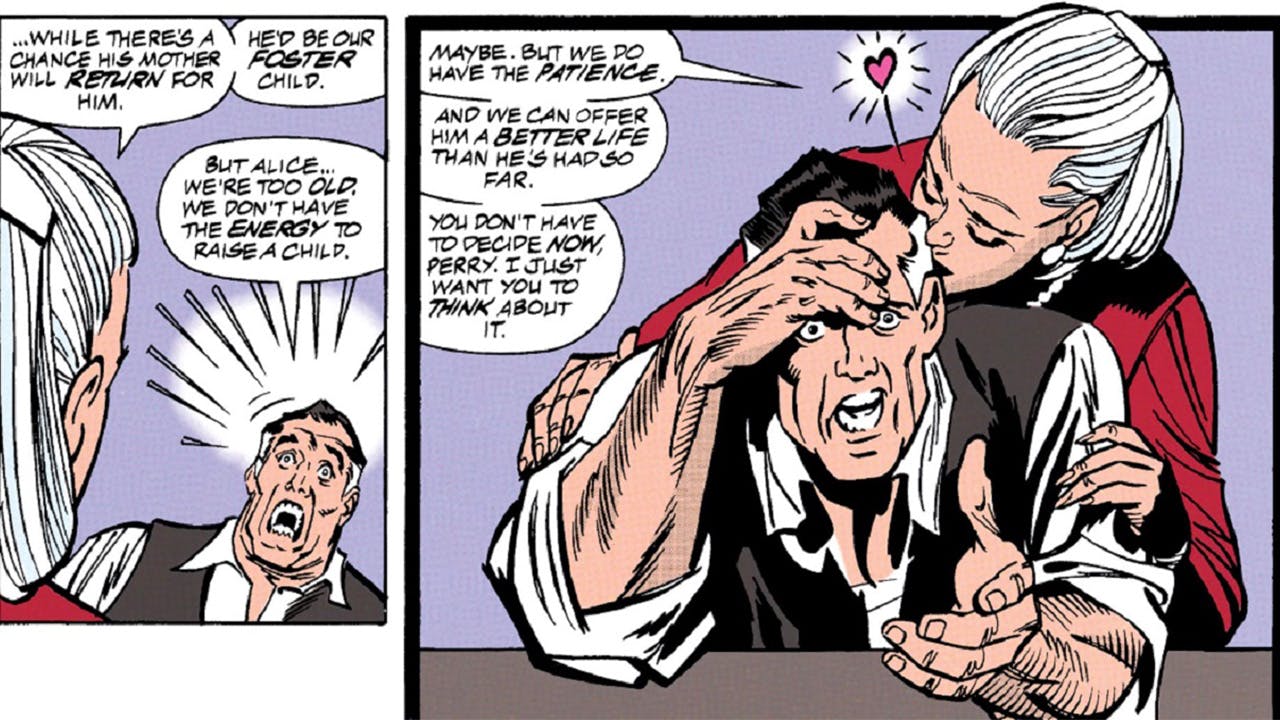 Superman: The Man of Steel #39 pens with Keith's mother watching him from the distance. Her body is weak, and she doesn't have much time left. She longs to hold her son in her arms, but wants to spare him the heartbreak of being with someone who's about to die. Keith, who has always been a go-getter, had recently helped the Daily Planet spread the word about the destruction of the orphanage, hoping the increased awareness would help his friends find homes.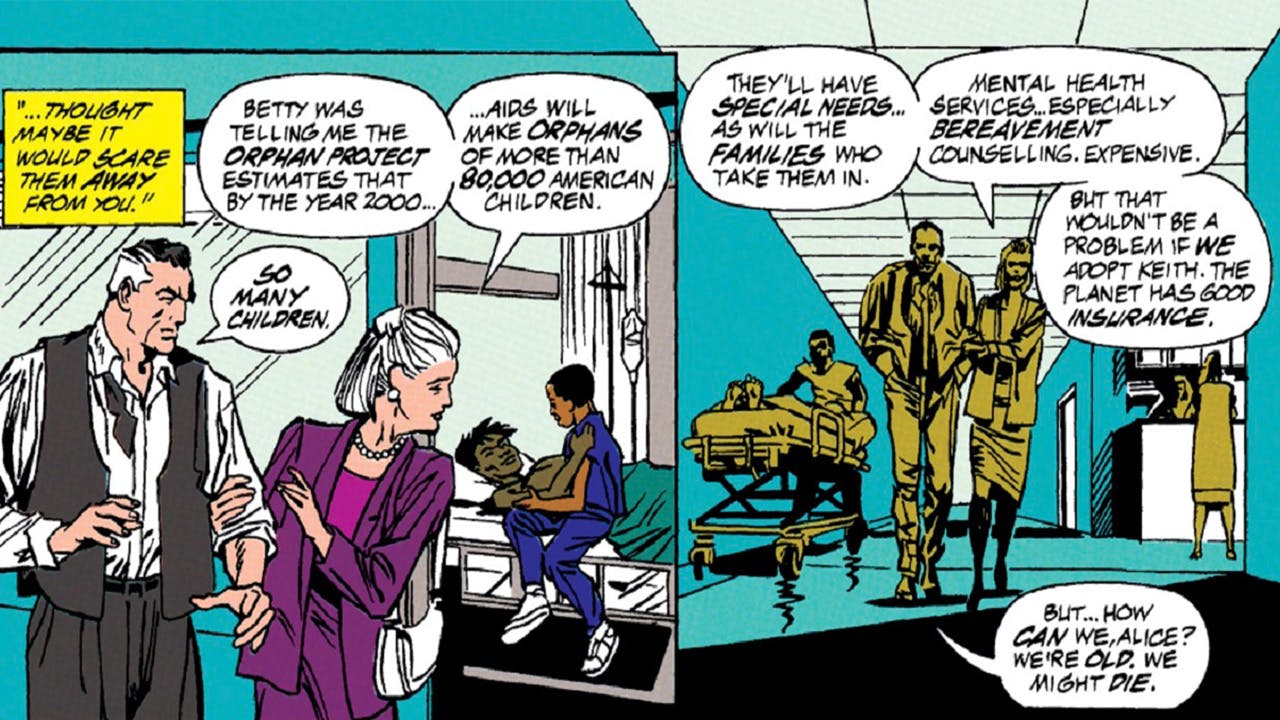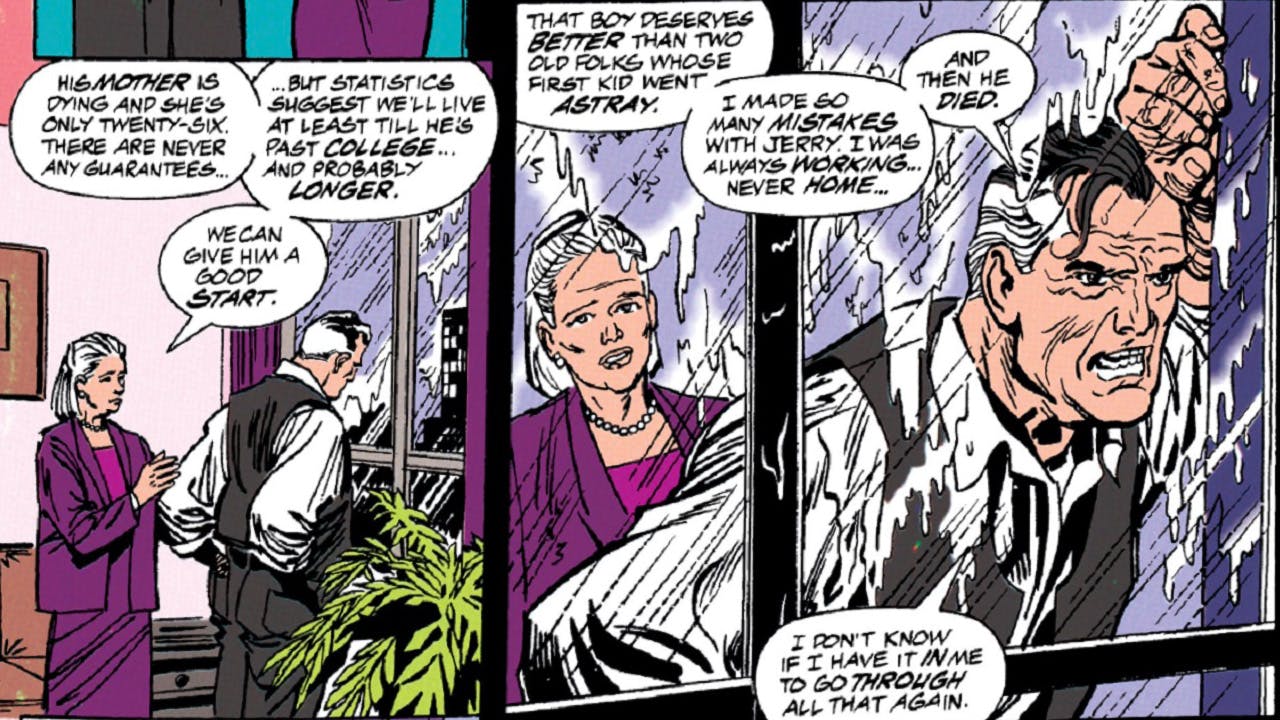 Alice, the wife of Daily Planet editor Perry White, has become taken with Keith, and tells Perry they should adopt him. Perry has so many concerns. Aren't they too old? Can they really give this orphan what he needs? The situation takes a turn when Mrs. Parks collapses on the street, and Keith is the one to find her. Mrs. Parks is taken to the hospital, where she tearfully tells her son why she stayed away. Back in the 1990's misconceptions about HIV and AIDS were rampant, and she was afraid people would be reluctant to adopt Keith if they knew what illness his mother had.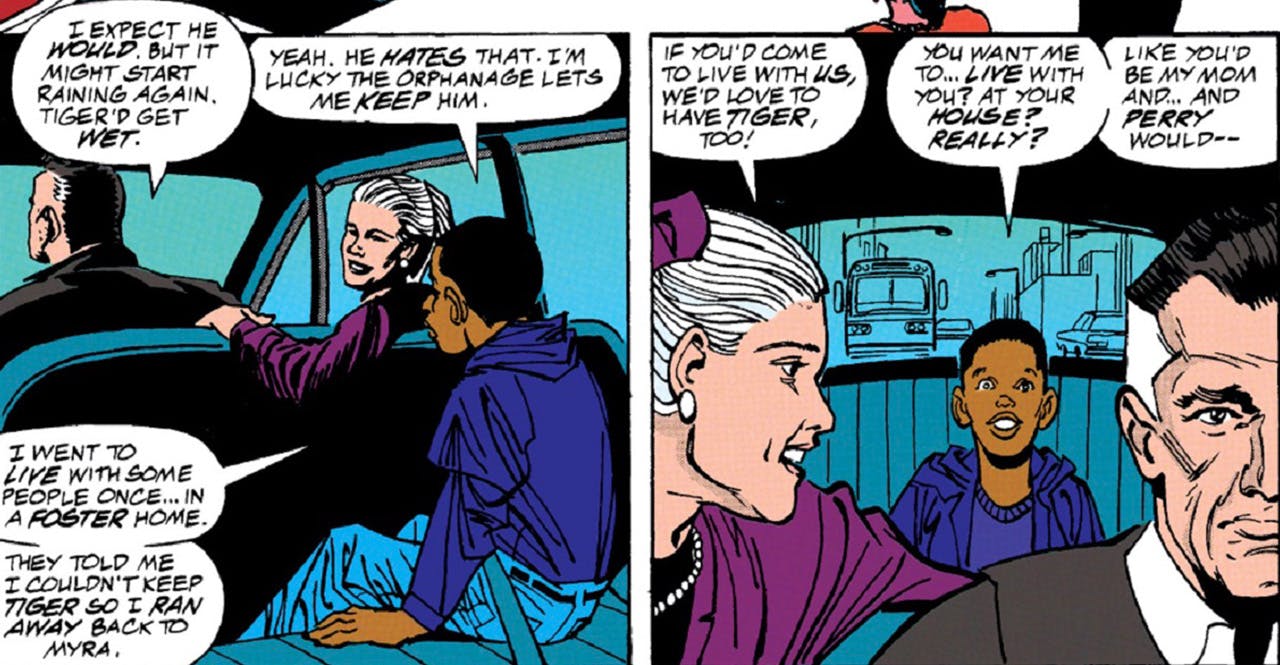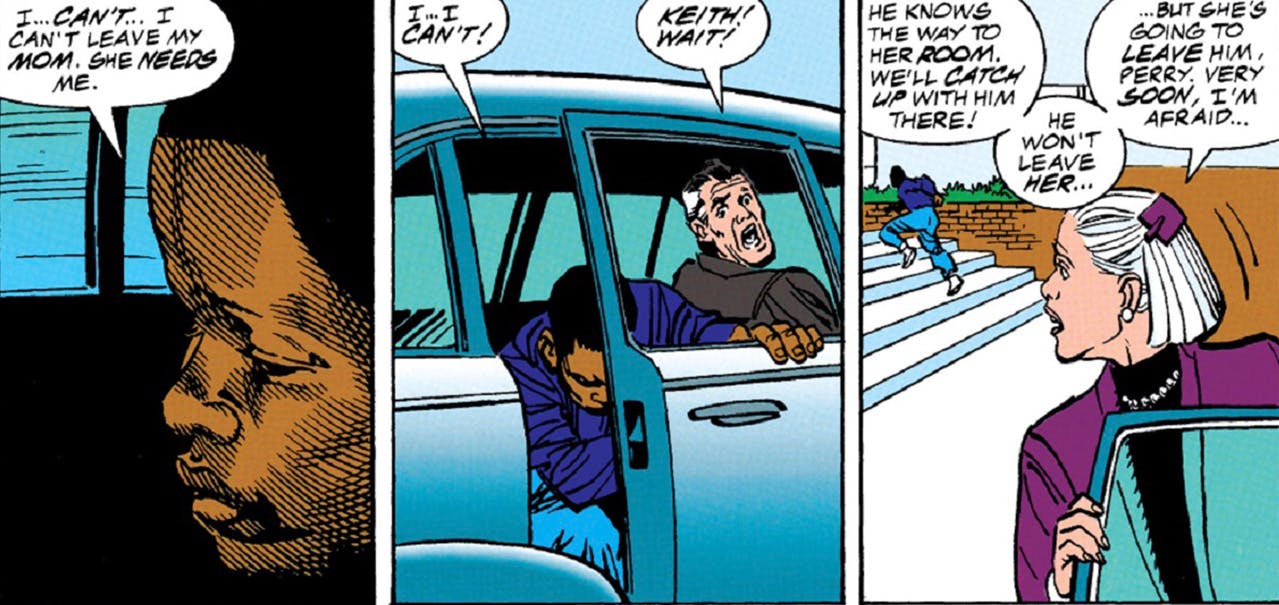 Mrs. Parks learns that the Whites want to adopt Keith, but her son is reluctant because he's always dreamed of being reunited with his mother. Knowing that her time is short, Mrs. Parks tells Alice she knows they'll give Keith the love he deserves, and requests that the lawyers draw up the papers while she's still healthy enough to sign them. As the story closes, Mrs. Parks passes away, and Keith is comforted by Perry and Alice.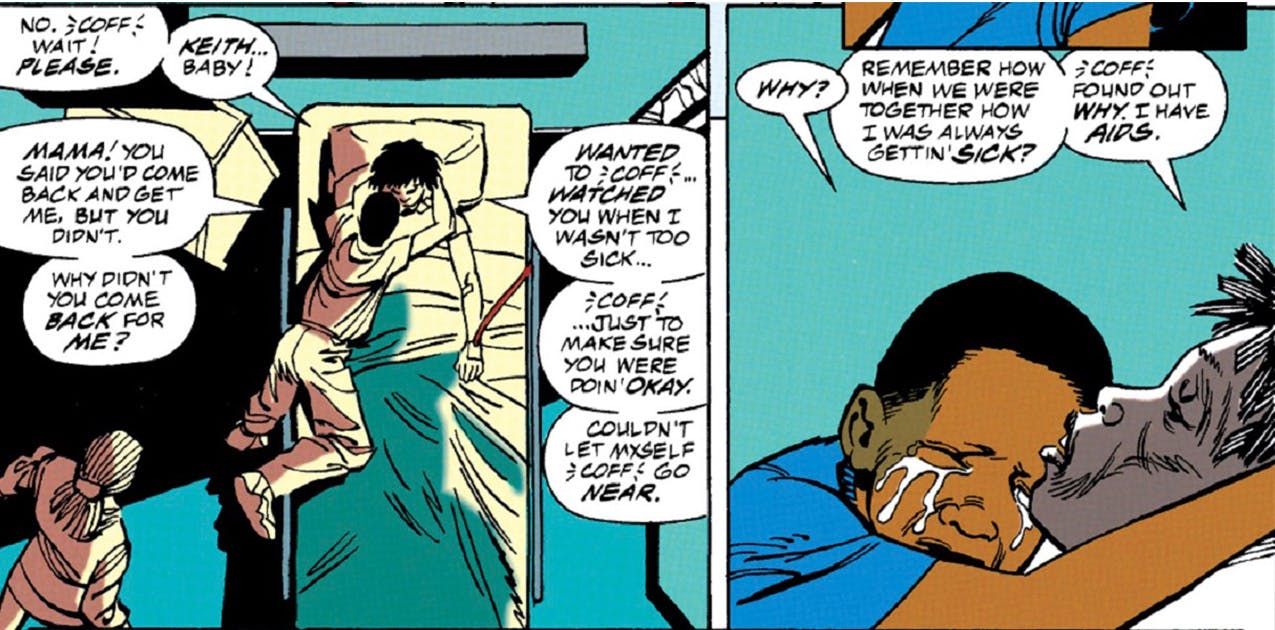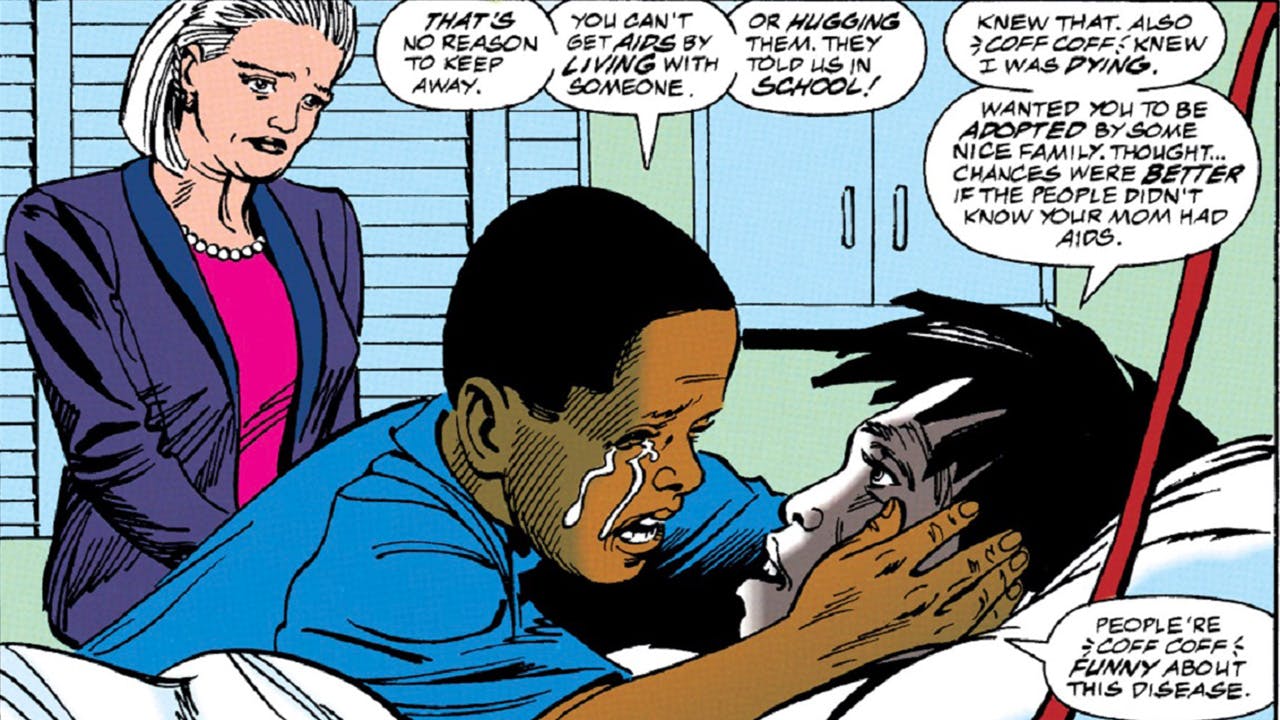 The Whites adopting Keith was not only an emotional end to his arc, but it also represented a new beginning for Perry and Alice. Years earlier, their son Jerry had been killed, and although Keith could never take Jerry's place, the new youngster in their home helped everyone heal, and use the power of love to mend their broken hearts. Keith had lost his mother, and the Whites had lost their son, and now they had each other. This story reminds us that family is more than blood, and can cross racial lines. Keith became proud to call Perry and Alice his parents, and took on the name White as his own.

The DC Universe is called a universe for a reason. It's made up of more than just the heroes and their villains. Supporting characters like Keith Parks make the DC Universe feel more like a real place by adding heart and soul to the stories. Imagine how the adventures of Superman or Batman would feel without their supporting characters around to flesh out their world. Keith Parks may not be as iconic as Michael Holt or Mari McCabe, but his role in the world of Metropolis is important. People like Keith make DC feel like a universe, and if his story touches you emotionally, than he's just as important as the big guys.
Who are some of your favorite African-American supporting characters? Let us know in our Community!