A Crisis is looming, but Batwoman is ready. The newest member of the Arrowverse family of heroes is currently protecting Gotham from crime and learning how to successfully balance a double life. Kate Kane is new to the hero life, and she's going to have to learn fast because TV's "Crisis on Infinite Earths" event will be airing on December 8th, and the entire DC Multiverse is at stake. To prepare for Crisis, we've spent the week spotlighting each of the Arrowverse shows (Check out our entries for Arrow, Flash, Supergirl and Legends of Tomorrow), and now it's time to spotlight Batwoman!
IF YOU'VE NEVER SEEN BATWOMAN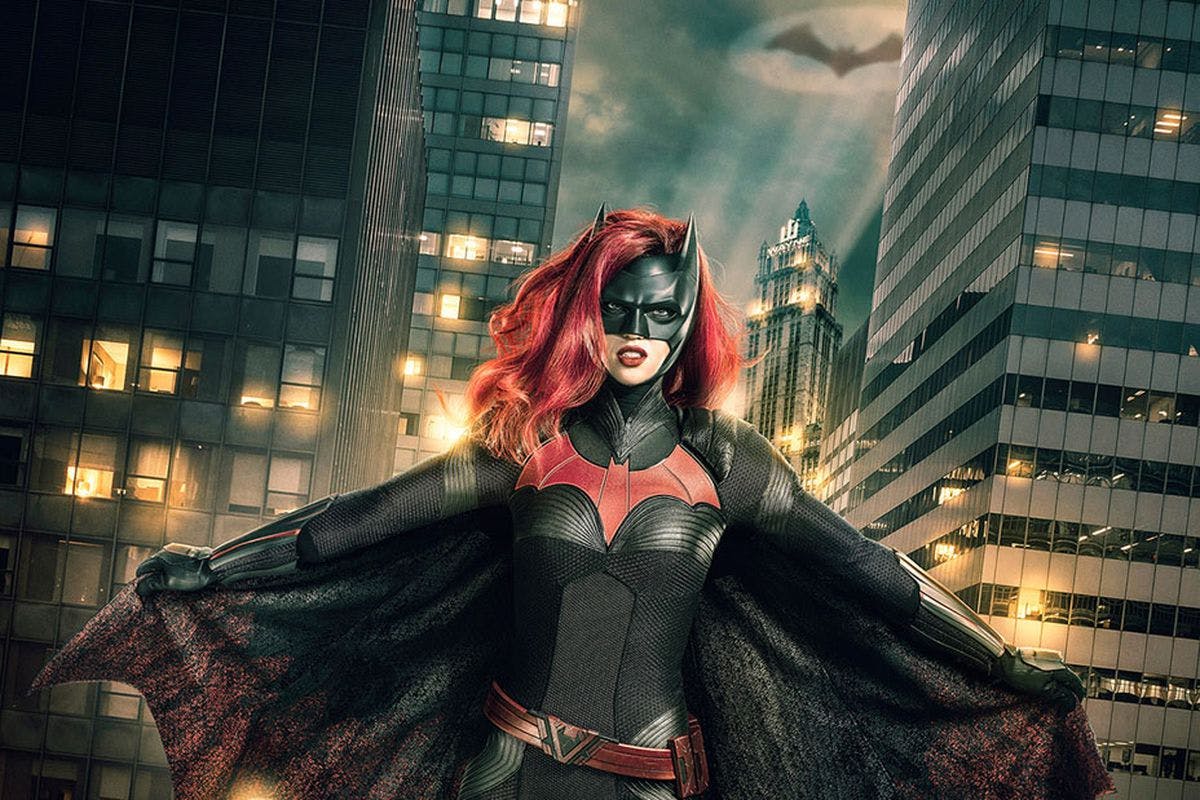 The series follows Kate Kane, Bruce's rebellious cousin. Kate was discharged from the military for having a homosexual relationship with a fellow service member, and embarked on a journey to find herself. Kate returned home to Gotham after hearing that her former love Sophie Moore had been kidnapped. Kate discovered Bruce's hidden Batcave, and Luke Fox reluctantly decided to help her fashion a new costume. With Batman missing, Gotham has a new protector – Batwoman!

BATWOMAN ON THE BRINK OF CRISIS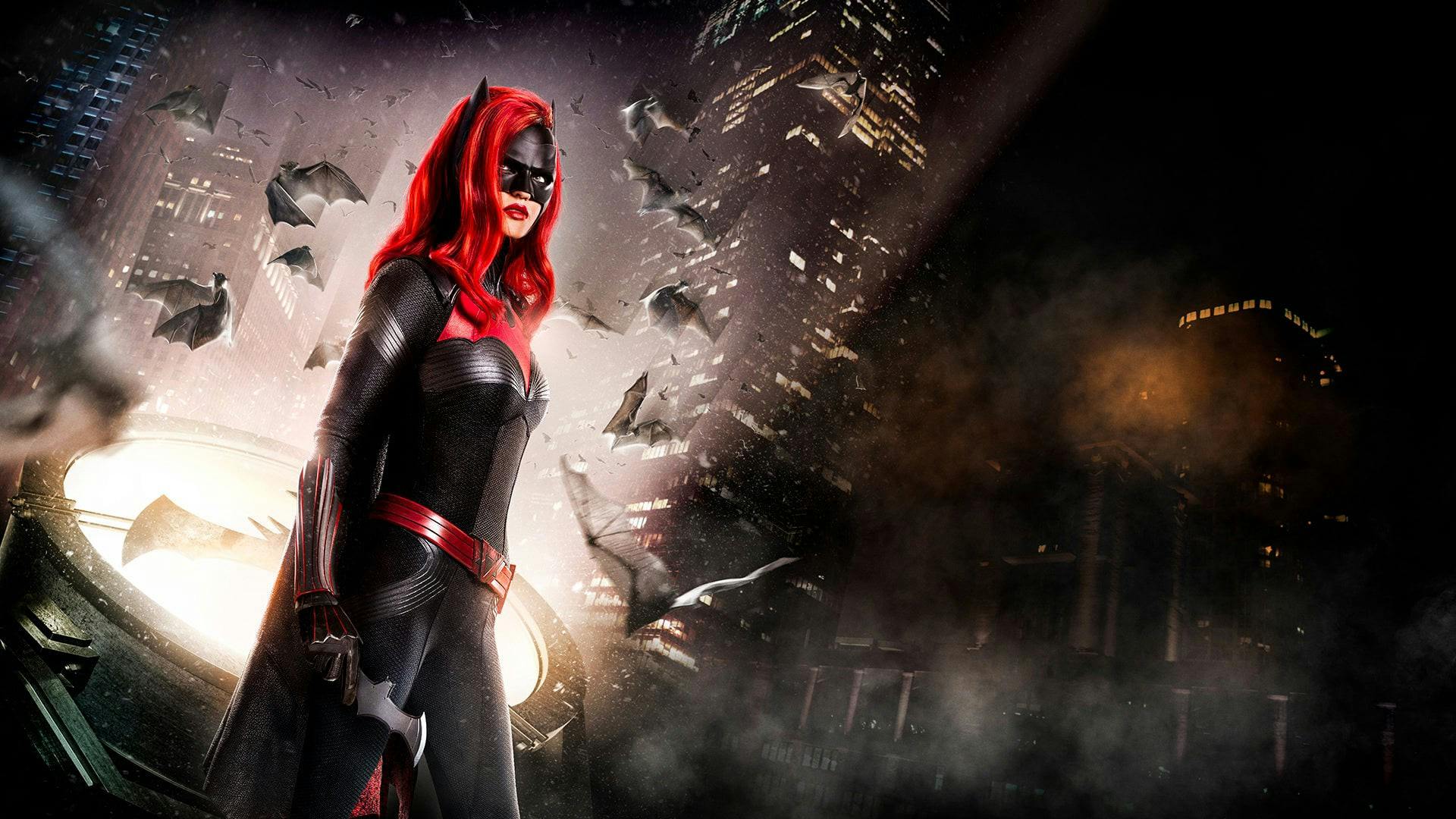 Kate has been keeping herself busy ever since she first donned the Batwoman cowl. She's faced the mad villain Alice and her Wonderland gang, and discovered a secret that rocked her world – Alice was really Kate's missing sister Beth! Emotions are running high in all areas of Kate's life, as she recently reunited with her former lover Sophie Moore, only to discover she's now married. Gotham's newest hero has plenty of her own crises to deal with, and things are only going to get more grim as the Anti-Monitor approaches.
READ THE COMICS THAT INSPIRED BATWOMAN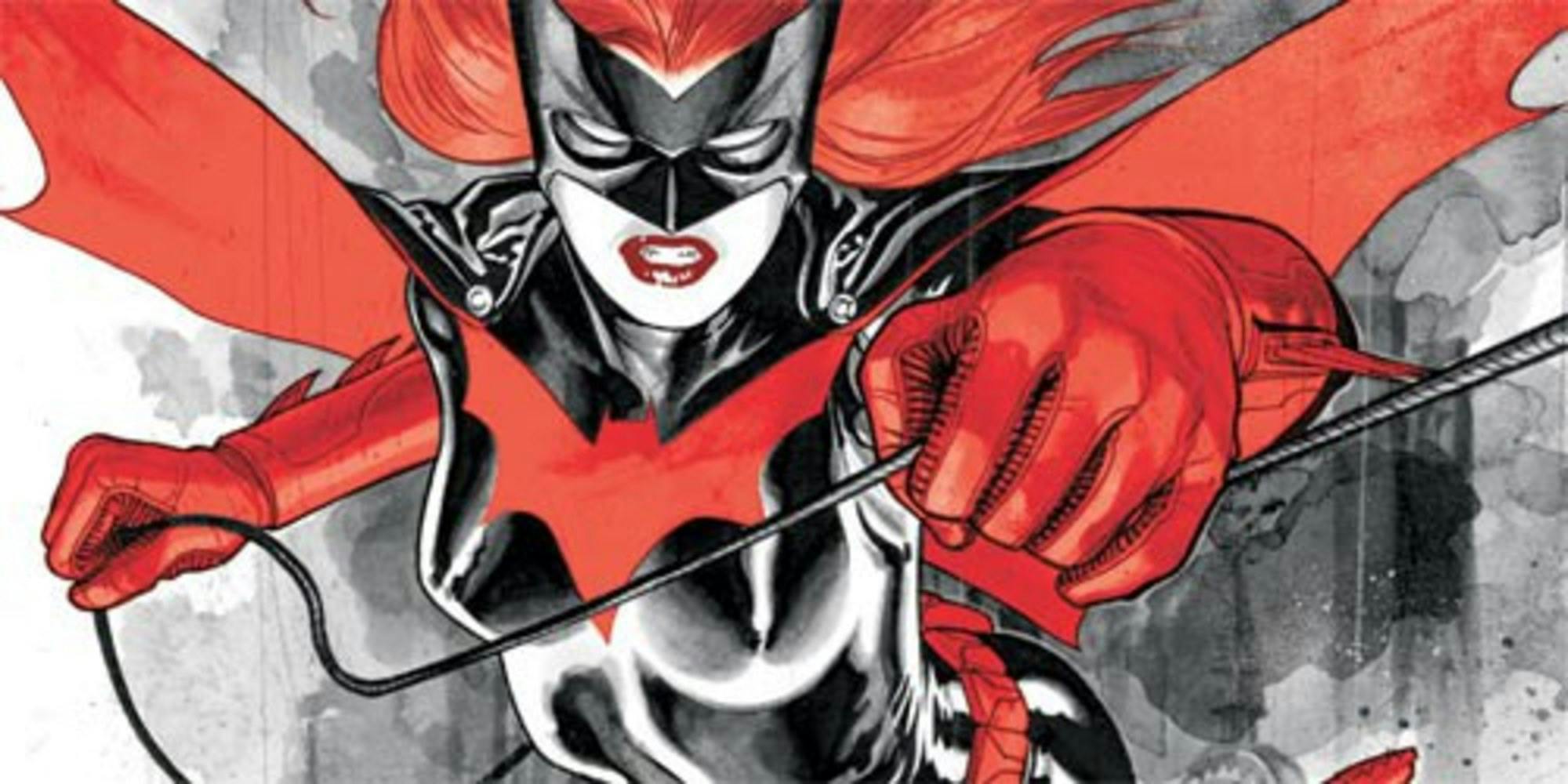 If you're loving the conflict between Kate and her sister Beth then you should definitely check out a storyline called "Batwoman: Elegy." At the time the comic was published, Kate was a fairly new character and still very malleable. Writer Greg Rucka and artist J.H. Williams III used the story to establish many of Kate's defining characteristics. The storyline also introduced many of the characters currently on the show including Jacob Kane, Alice (who is Kate's long lost sister Beth) and Sophie Moore. The end of the second episode paid homage to one of the most famous scenes from the comic where Alice told Batwoman "You have our father's eyes." A street in Gotham was also named Rucka Avenue as a way to pay tribute to the writer responsible for most of themes seen in this season.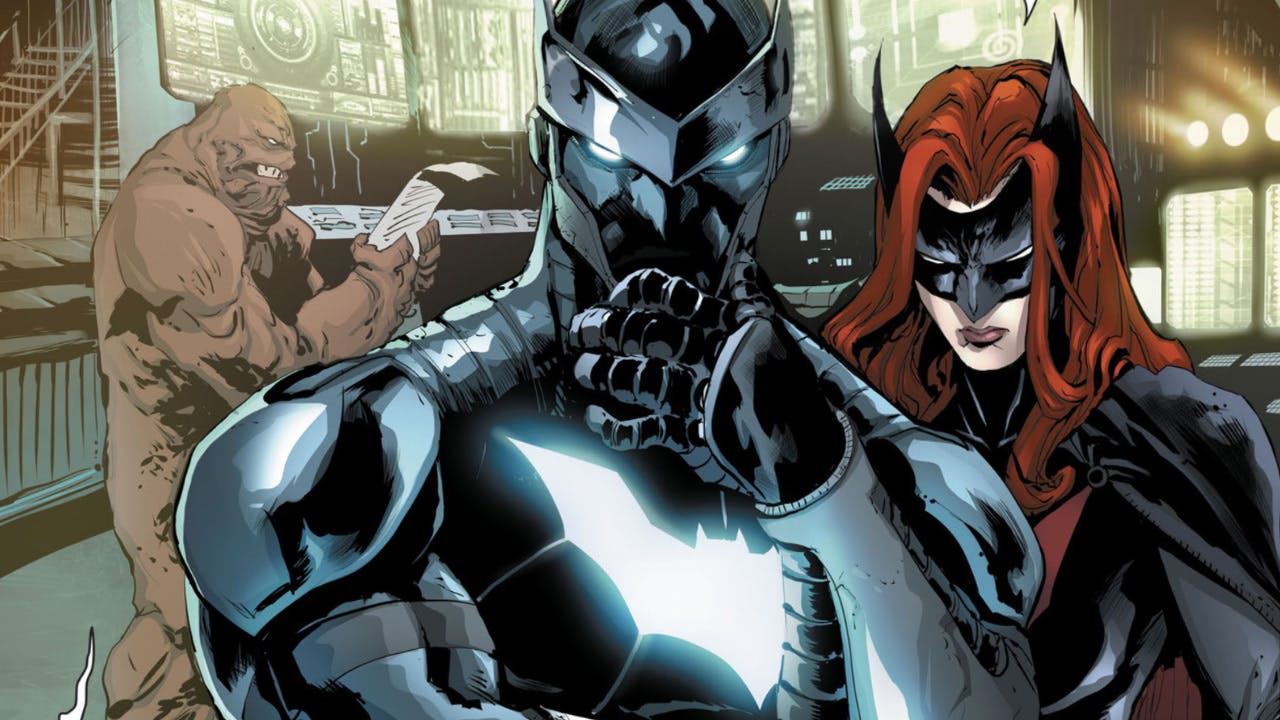 Luke Fox has been an invaluable ally to Kate so far, and if you're a fan of comics, you're probably eagerly waiting for him to become Batwing. After all, it's been a tradition among the Arrowverse shows for the heroes support staff to eventually graduate into vigilantes themselves. Cisco Ramon became Vibe, Laurel Lance became Black Canary, and if we keep on watching Batwoman we'll probably see Luke Fox don his famous Batwing armor. Like his television counterpart, Luke is the son of Bruce Wayne's corporate right hand man Lucius Fox, and he's a skilled engineer. Batman saw potential in Luke, and picked him to become the next Batwing in Batwing #19. For a time (starting in 2015's Batgirl #44) Luke was romantically involved with Barbara Gordon! It seems Babs has a thing for heroes with the word "wing" in their name.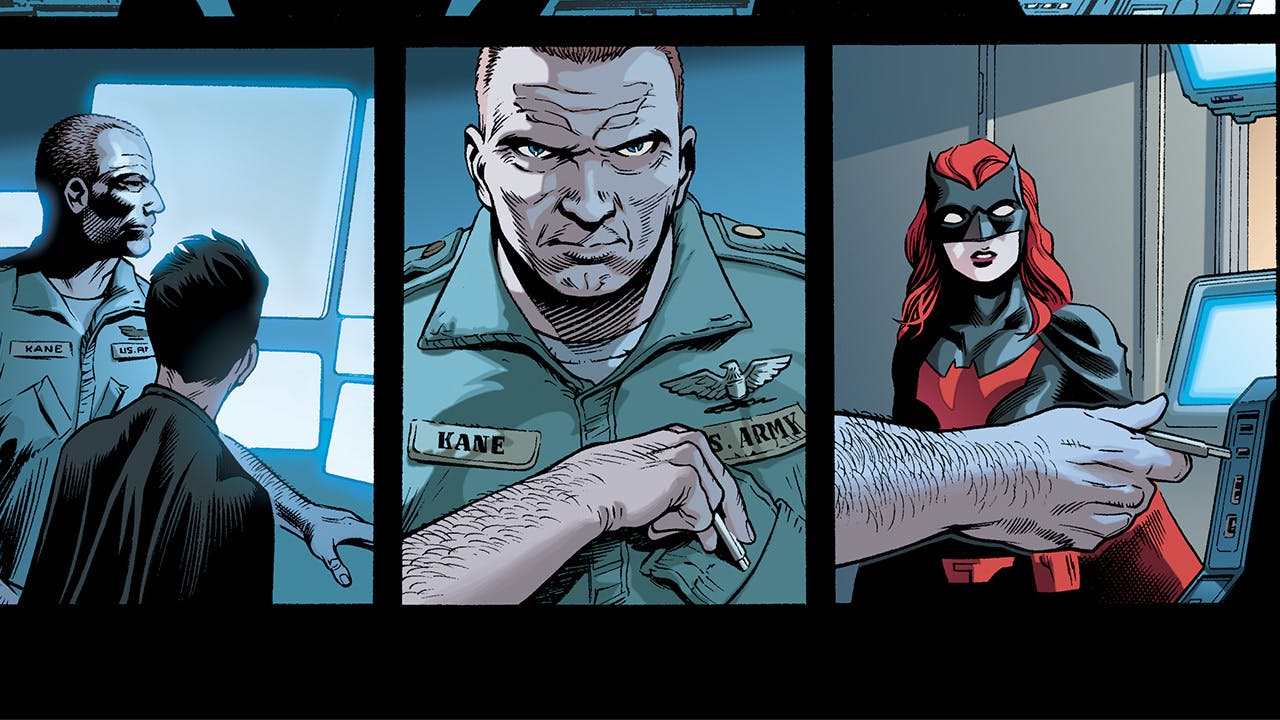 In the original comics Luke wasn't Kate's tech support, her father Jacob Kane was. In fact, Detective Comics #860 details how Jacob helped his daughter develop her double identity. Maybe Jacob will eventually be brought on board Team Batwoman? That may make Luke uncomfortable, but Kate is good at doing that. Jacob's company Crow's Security is an invention of the show, but he did have an organization in the comics called the Colony. The Colony was a secret government organization that tried to improve upon Batman's model, but ultimately took things too far. Check out Detective Comics #934-940 to see the Colony take on Batwoman and the rest of Gotham's heroes.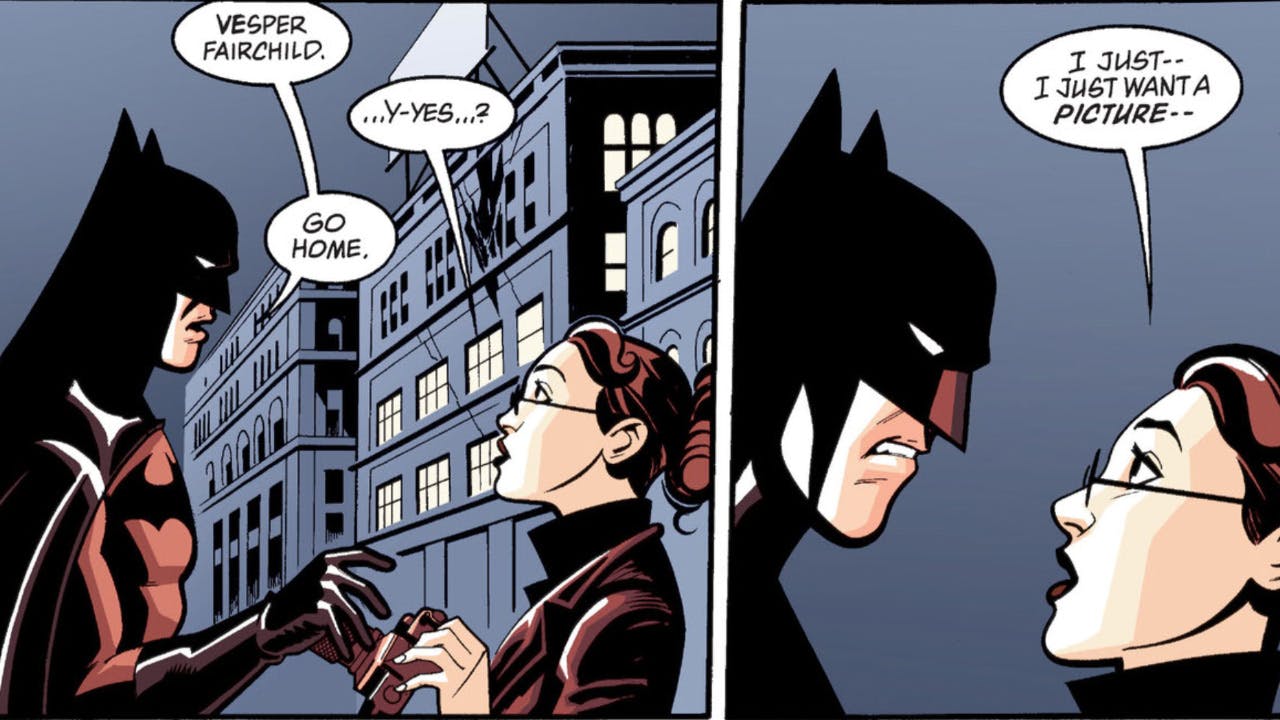 If you've been enjoying MSNBC's Rachel Maddow voicing radio personality Vesper Fairchild, you might be surprised to learn that Vesper was an important character in the comics. Bruce Wayne was interviewed on Vesper's radio show in Batman #540 and sparks flew. A romance followed but unfortunately Vesper was killed by the assassin David Cain. Bruce was framed for her murder, leading to the epic storyline "Bruce Wayne – Murderer." Hopefully Kate can keep Vesper's television counterpart from suffering a similar fate.
Are you enjoying Batwoman's first season? Let us know in our Community!