One of the biggest reasons for Batman's longevity is his fluidity. Whether the Dark Knight of comic stories like "The Long Halloween" and Christopher Nolan's film trilogy, or the "Bright Knight" of the Adam West-starring 1966 TV show, the Caped Crusader has, true to his word, proven he's whatever Gotham City needs him to be. Take for example, the Rainbow Batman.
The comic books of the Silver Age gave 1950s readers -- most of them children -- the sunniest of Batmen. And the early Silver Age was distilled to its essence on the cover of 1957's Detective Comics #241 (drawn by the definitive '50s Batman artist Dick Sprang). In this story, Batman dons Batsuits of many colors, culminating in a rainbow-striped ensemble. The reason for Batman's kaleidoscopic crusade? To distract a criminal from deducing Dick Grayson and Robin were one and the same.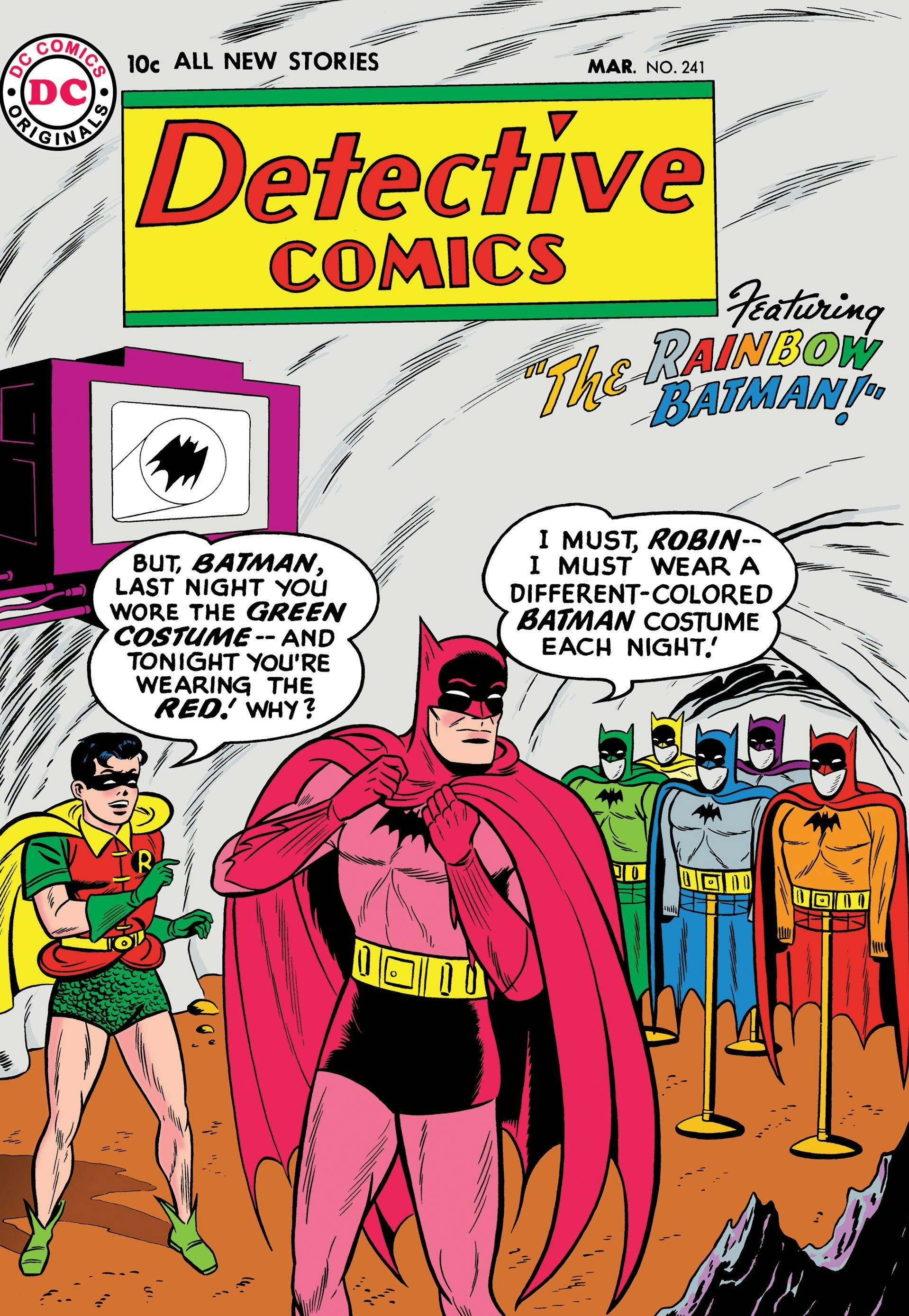 Okay, so the story (written by famed pulp science-fiction scribe Edmond Hamilton) isn't the Dynamic Duo's best. But its endearing absurdity inspired a first-rate episode of TV's Batman: The Brave and the Bold -- "Emperor Joker!" As a special treat for Silver Age fans, the episode not only recreated Detective Comics #241's cover, it fused elements of "The Rainbow Batman" to those of another Silver Age tale.
Featured in 1960's Batman #134, "The Rainbow Creature" saw the Caped Crusaders battling a giant beast threatening a South American town, with each of the creature's colors representing a different super power. In "Emperor Joker!", it's the Dark Knight's rainbow suit that allows him to kick the monster's furry ass...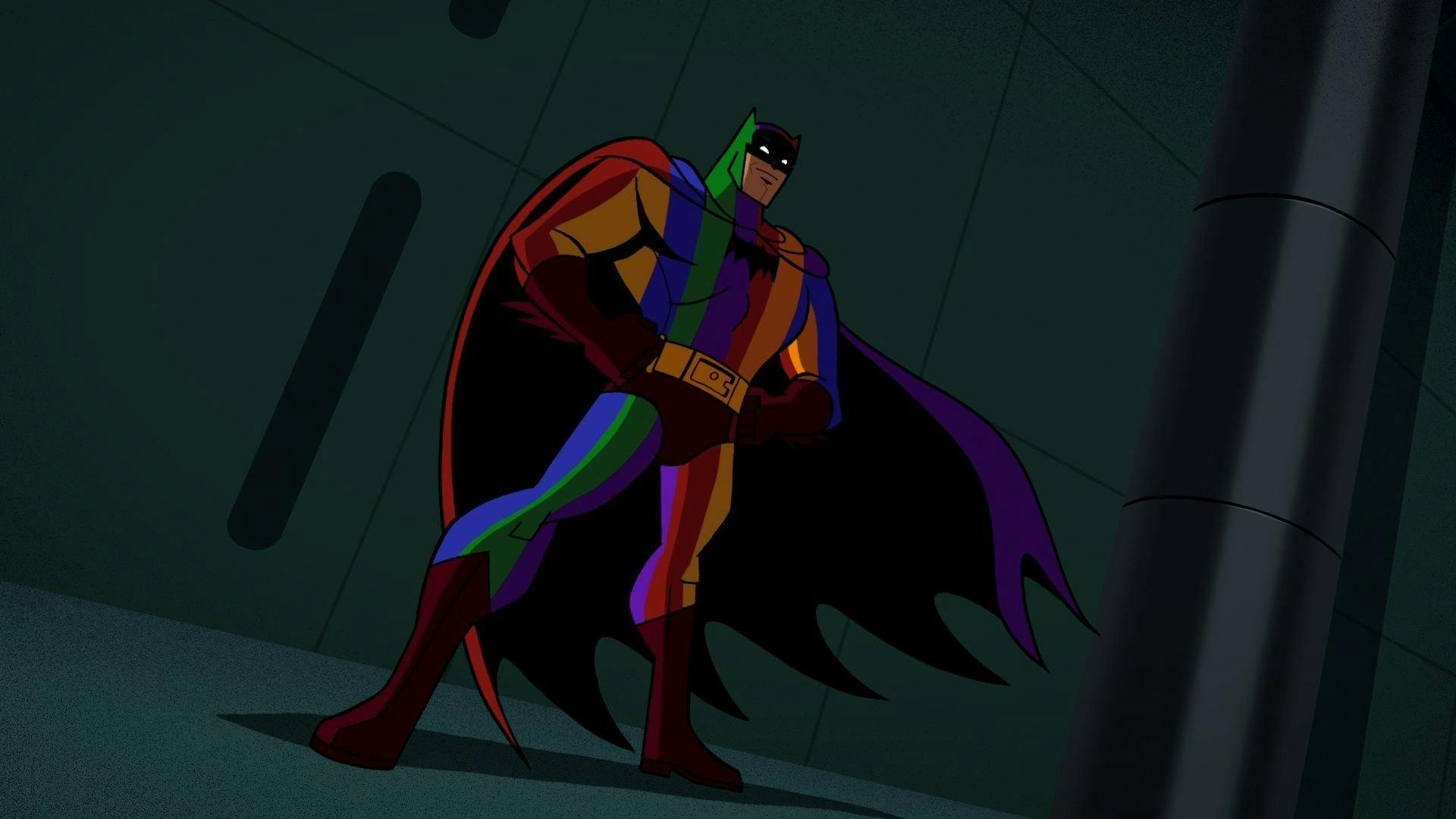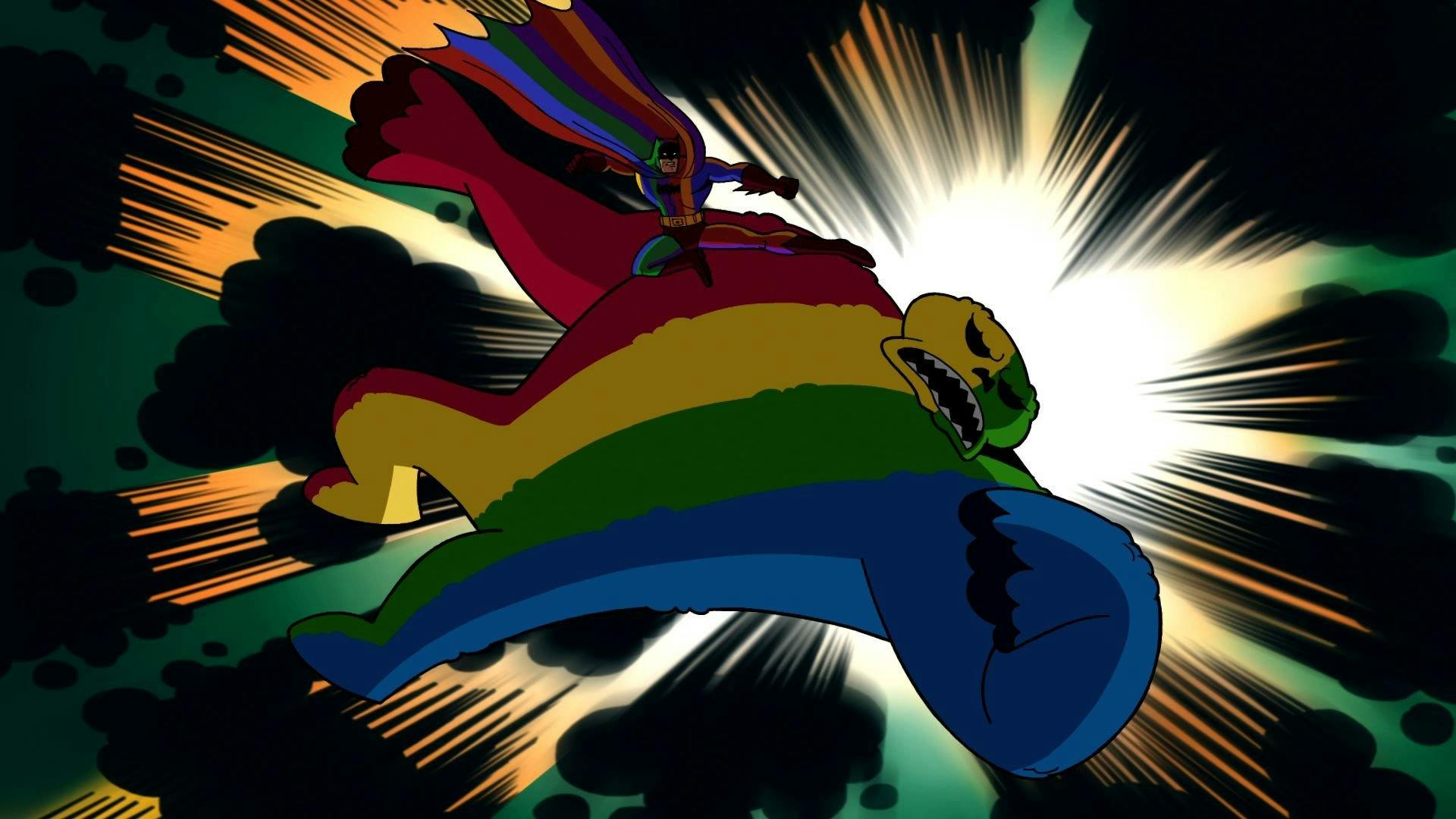 The Rainbow Batman proved popular enough not only to score his own set of action figures from DC Collectibles...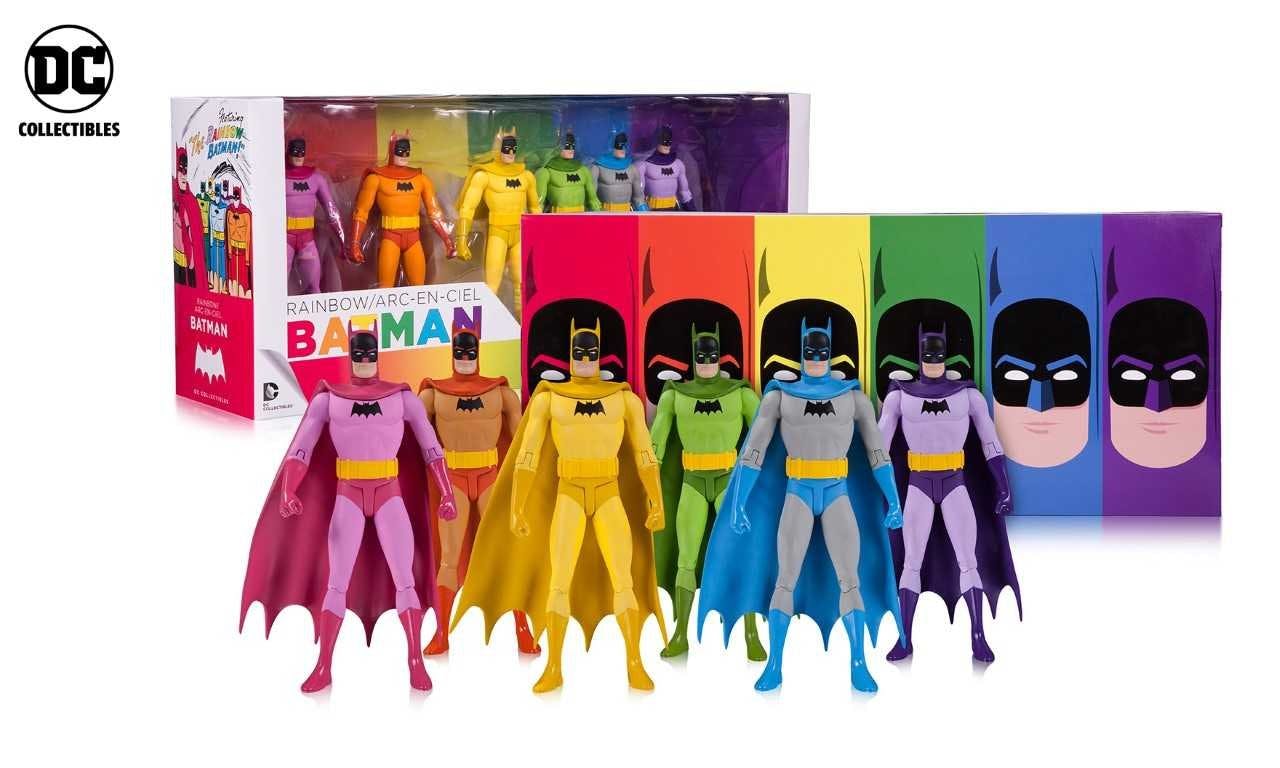 ...but a set of Funko POP! vinyl figures as well...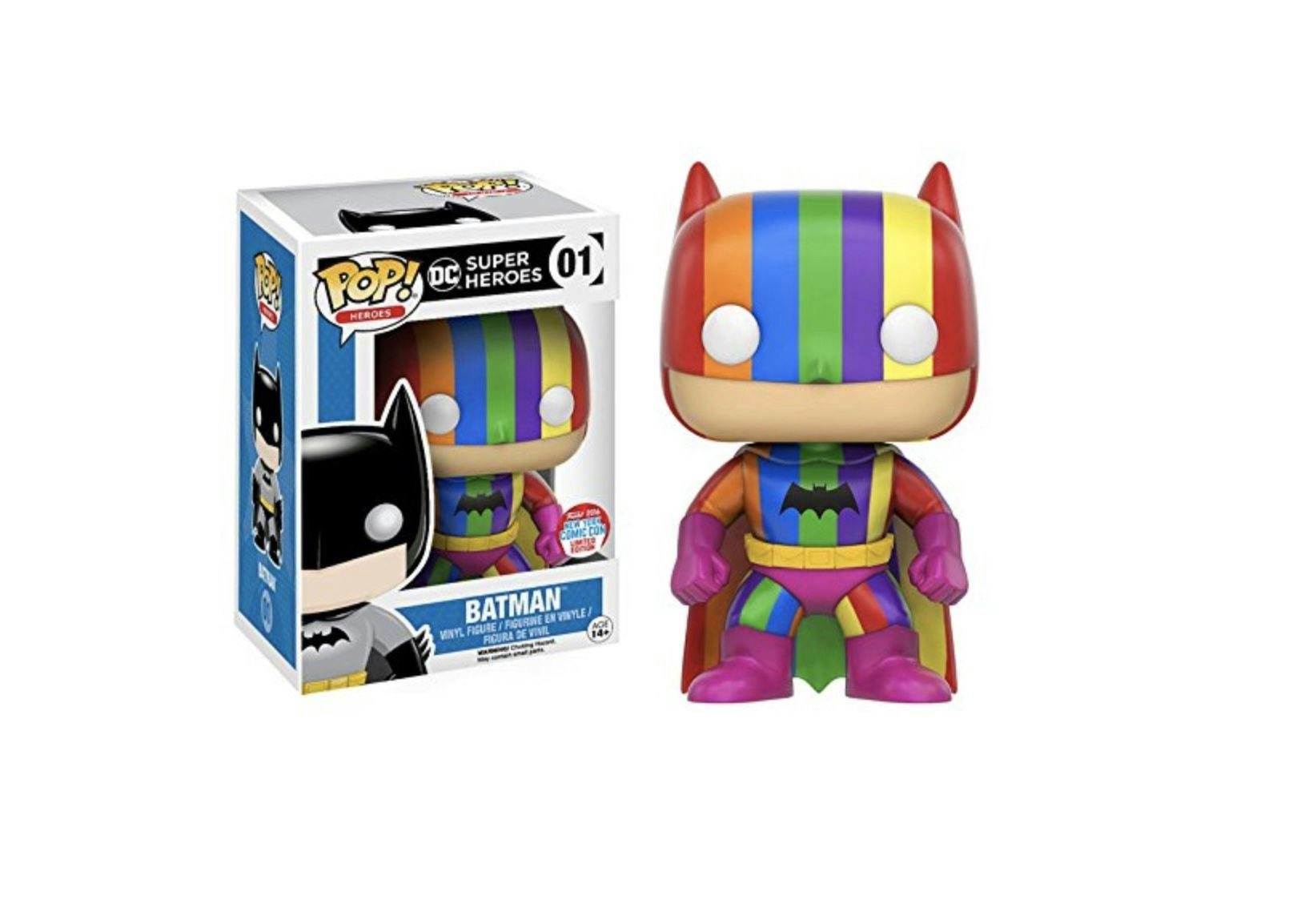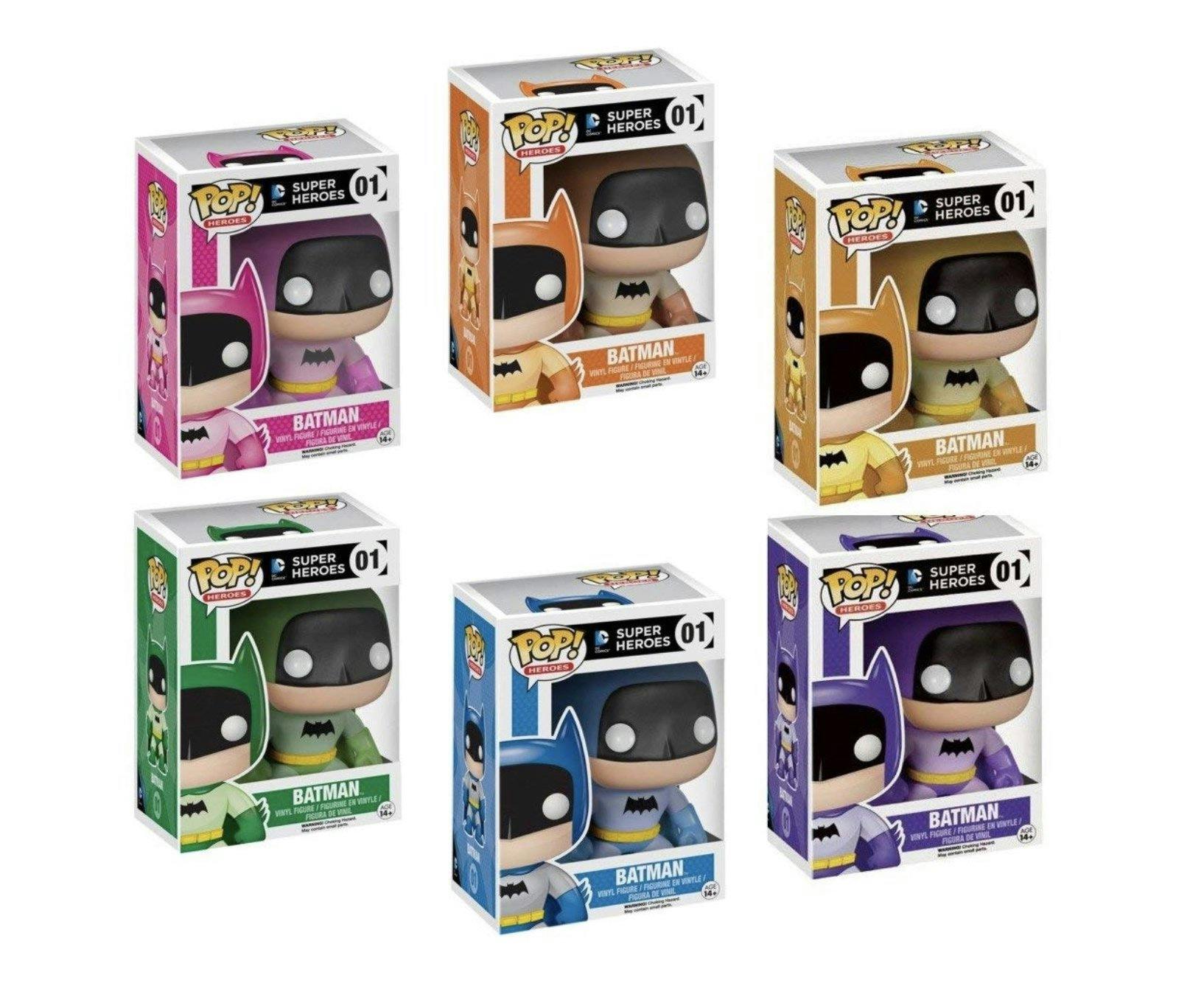 Funko also released a set of its "Mopeez" for those who prefer their Rainbow Batman in plush form...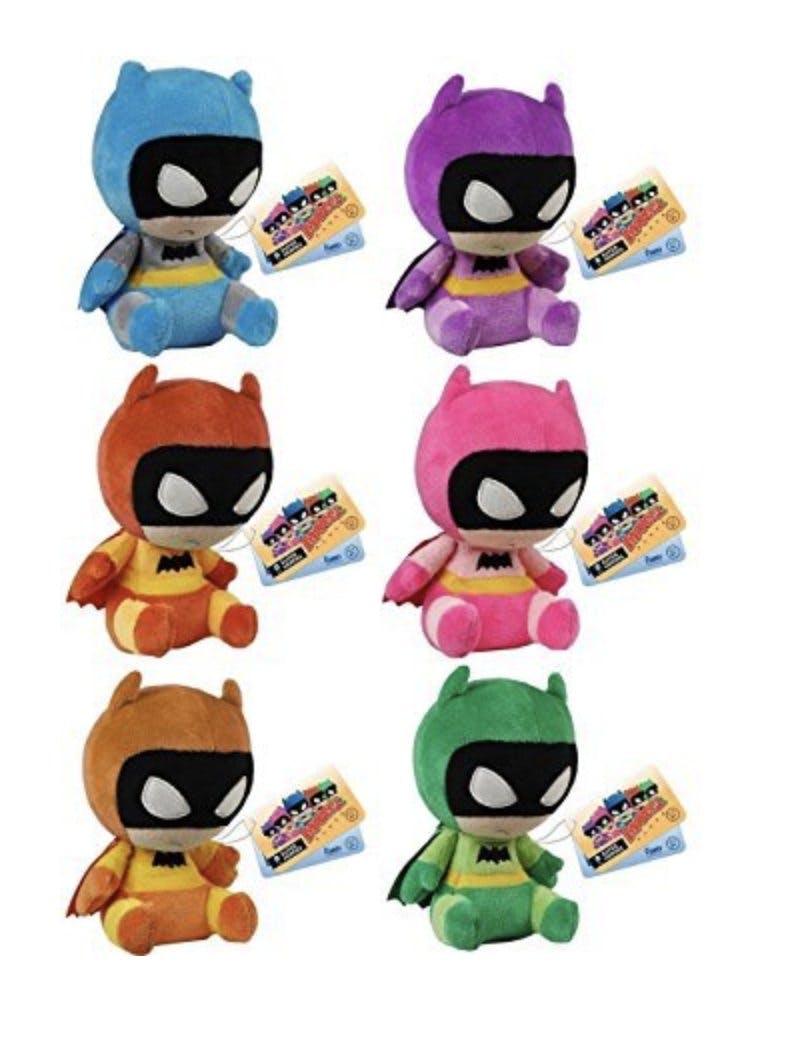 Whatever form you take next, Rainbow Batman, and whatever colors you sport, we here at Classic Cover of the Week salute you.