The opening shots have been fired, and the final battle between the Justice Society and the Injustice Society has begun. The first season of DC Universe's Stargirl is coming to a close, and it's up to Courtney and her friends to stop the ISA from taking control of the world. To help whet your appetite for the explosive season finale, check out these exclusive photos from "Stars & S.T.R.I.P.E. Part Two."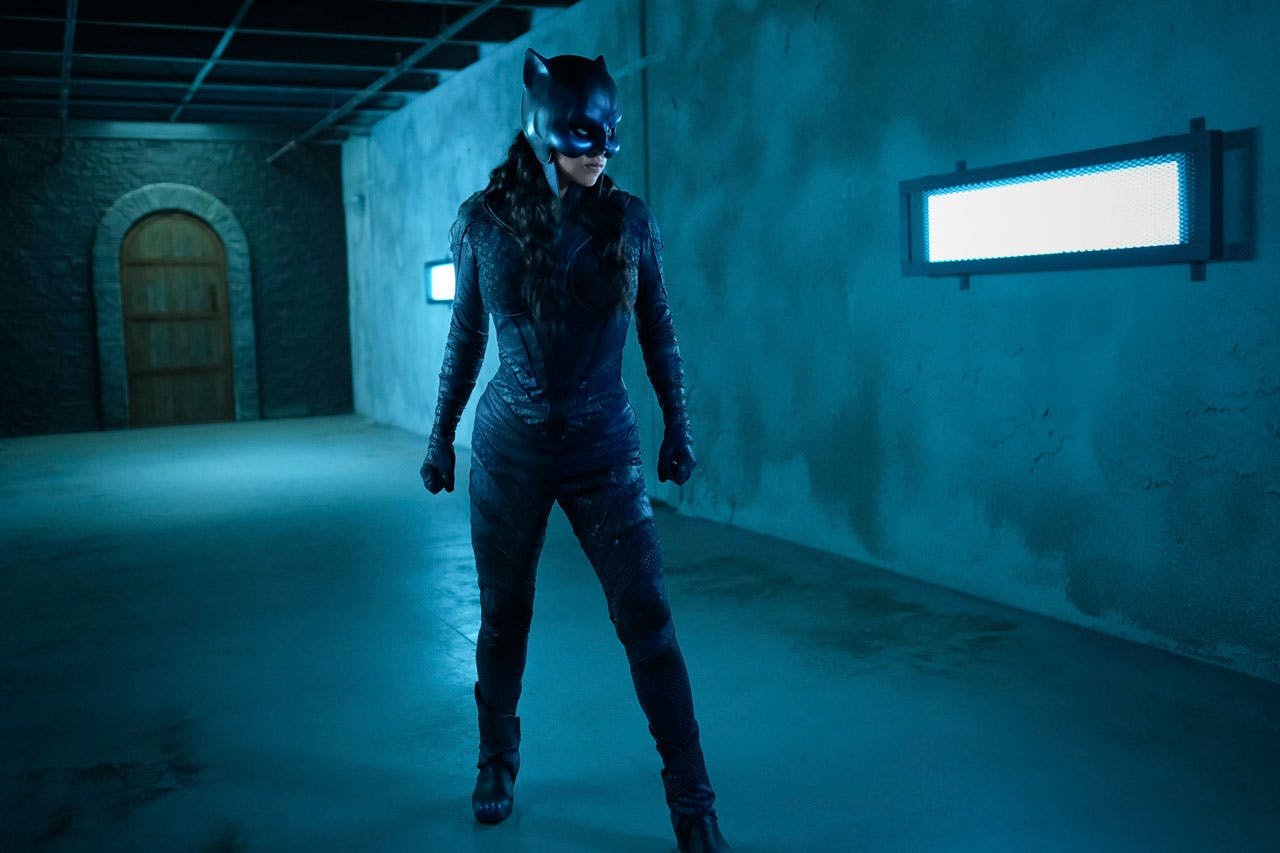 Our first image features Wildcat (Yvette Monreal) in the bowels of the Injustice Society's headquarters. The last time Yolanda was down here, she saw her boyfriend Henry die. It's clear that Wildcat has revenge on her mind, but does she have what it takes to beat the Injustice Society?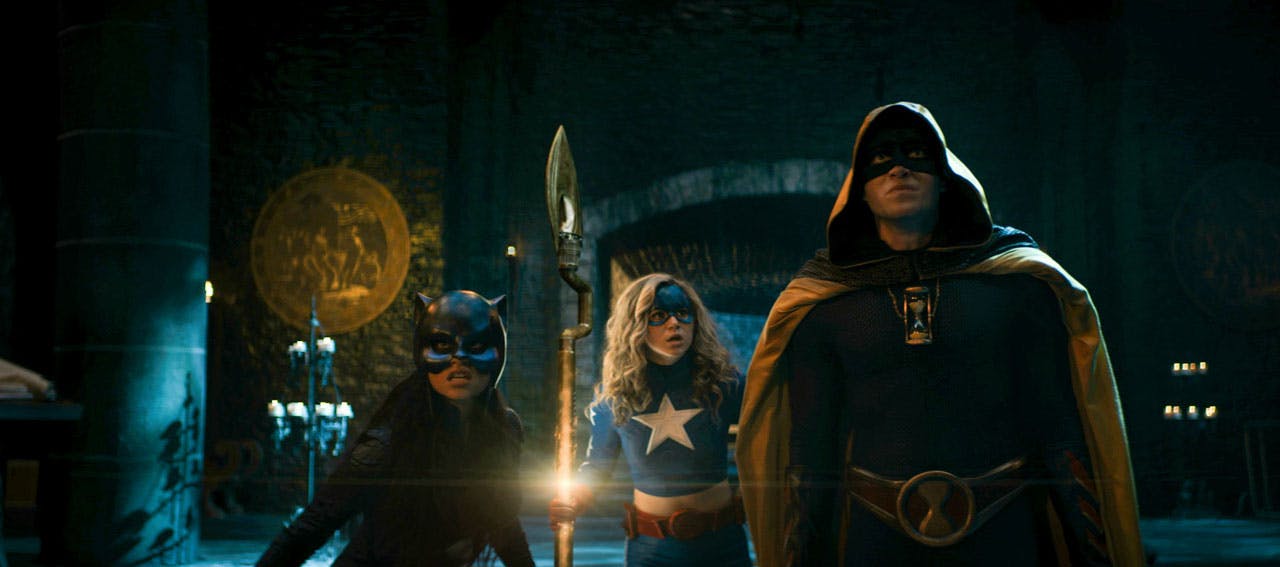 Our next photo features Stargirl (Brec Bassinger), Hourman (Cameron Gellman), and Wildcat (Yvette Monreal) reacting to something offscreen. What is it? Could it be Grundy? That would certainly explain the intense look on Hourman's face. Remember Rick, you're here for justice, not revenge. 
"Stars & S.T.R.I.P.E Part Two" premieres on Monday, August 10th right here on DC Universe in stunning 4K, and airs on the CW on Tuesday August 11th.  For more on season one's thrilling climax, check out the official synopsis….
PROJECT NEW AMERICA - As the Injustice Society of America come one step closer to accomplishing their mission, Courtney (Brec Bassinger) and the JSA face off with Icicle and the villains of the ISA. Luke Wilson, Amy Smart, Yvette Monreal, Anjelika Washington, Cameron Gellman, Trae Romano, Meg DeLacy, Neil Jackson and Christopher James Baker also star. Greg Beeman directed the episode written by Geoff Johns.
Stargirl facing off against Icicle is going to be exciting. Don't forget, he killed the original Starman in the pilot. Please be careful Courtney, we've grown attached to you. Either way, we're looking forward to the big showdown between the Justice Society and the Injustice Society! 
BONUS: Check out this exclusive Twitter featurette which takes you behind-the-scenes with the JSA! 
"We're like the Breakfast Club for Super Heroes." Take a behind-the-scenes look at #DCUSTARGIRL's JSA. pic.twitter.com/A0LTjeqf3n

— DC Universe (@TheDCUniverse) July 29, 2020
What are your predictions for the STARGIRL season finale? Let us know in our Community!