Can this season of DC Universe's Doom Patrol get any weirder? When it comes to the World's Strangest Heroes, the answer is always yes. Take the show's next episode, for example. It's called "Finger Patrol" and it has everything, from playdates to 1970s cop shows. If you're wondering how all this madness comes to life, check out these exclusive behind-the-scenes photos from the making of "Finger Patrol."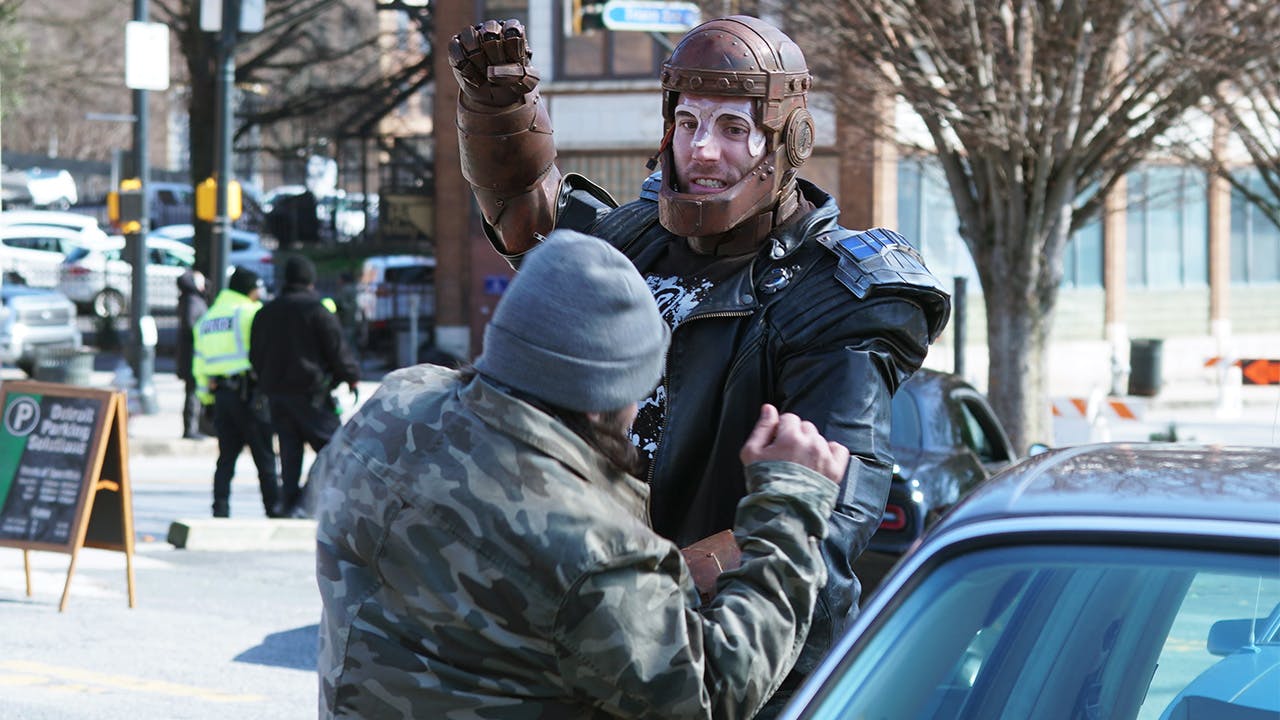 Our first image features Robotman ready to deliver a metal knuckle sandwich, except he's looking a bit more human than usual. Pictured above is Riley Shanahan. Shanahan does the in-suit, physical performance of Robotman, while Brendan Fraser performs Cliff's voice, incuding his trademark "What the f**k?" Together Fraser and Shanahan bring Robotman to life, and this picture is a great behind-the-scenes glimpse of the process.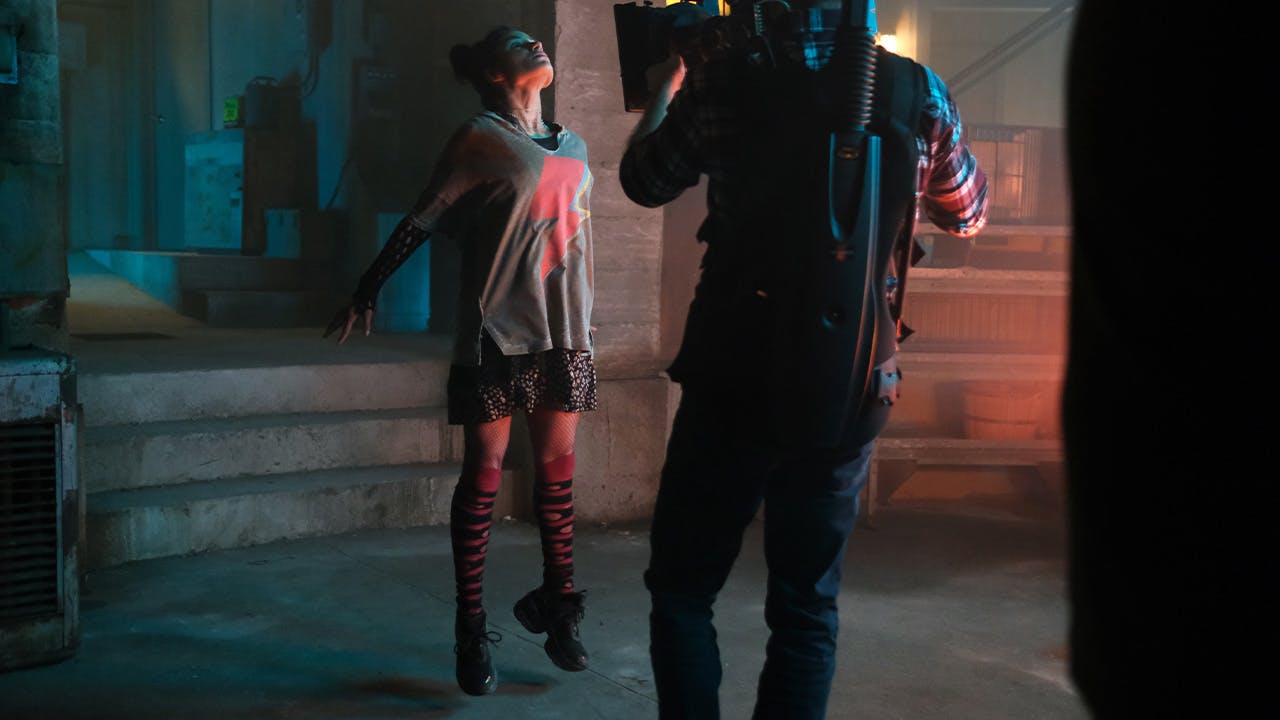 Our next image depicts Diane Guerrero (our beloved Crazy Jane) apparently being raised from the ground. Which one of Jane's personalities is Guerrero playing in this scene, and why is she defying gravity?
To get a deeper look at "Finger Patrol" check out the trailer below, featuring a fun look at Vic and Cliff as '70s TV cops!
"Finger Patrol" will be available to stream right here on DC Universe in glorious 4K on Thursday, July 9th. Here's the official description for the episode…
Dorothy finally finds a friend in Baby Doll – until playtime goes awry. Cliff discovers that Niles plans to give him human-like upgrades. Vic devises a plan to win Roni back. After Rita has a lousy audition, Larry brings her along to meet his family and learns more about the life he left behind.
We don't know about you, but reading that "playtime goes awry" makes us a bit worried, especially if Dorothy's imaginary friends are involved. To get an idea of what we're talking about, check out 1989's Doom Patrol #25, for a look at Dorothy and her companions. Of course, this is Doom Patrol, so anything could happen. Be sure to tune in tomorrow. Dorothy and Baby Doll can't start their playdate without you!
What has been your favorite moment in DOOM PATROL season 2 so far? Let us know in our Community!