Writer-director James Gunn recently dropped a few hints on Instagram as to where he might be taking his Suicide Squad sequel, entitled The Suicide Squad. Gunn showed off some of his personal comic collection and revealed that he's a huge fan of writer John Ostrander's Suicide Squad run from the mid-80s (tagging DC Universe)...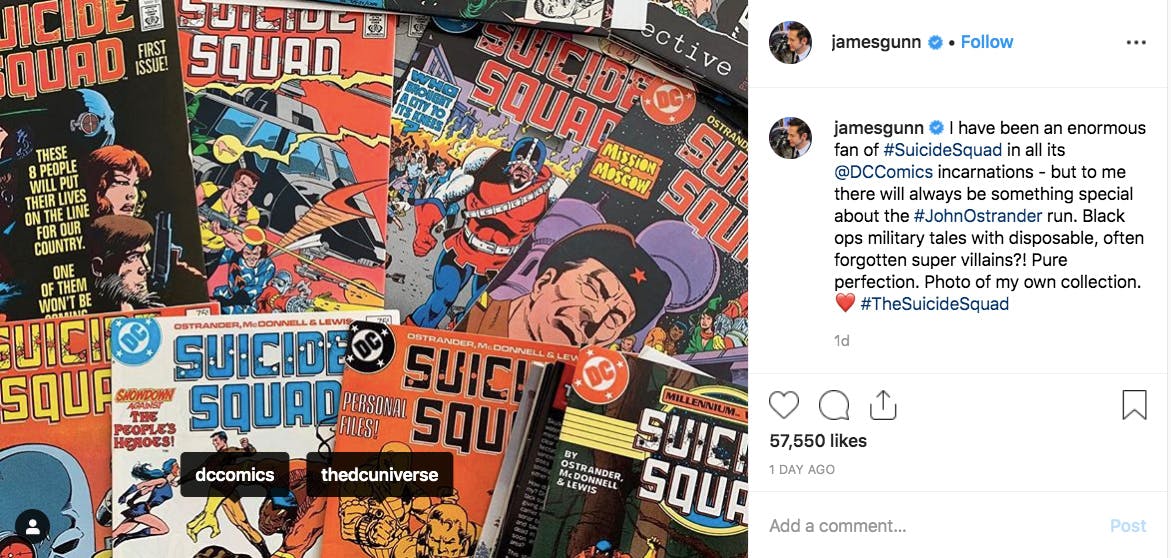 Ostrander's Suicide Squad featured characters like Rick Flag, Enchantress, Bronze Tiger, Captain Boomerang, Blockbuster, Deadshot, and Nightshade risking life and limb as members of Amanda Waller's criminal strike force. During Ostrander's run, the Squad faced off against foes like The People's Heroes, a team of Soviet metahumans, the Female Furies of Apokolips, and Kobra, among many, many others.
Will any of these villains make their way into James Gunn's movie? Only time will tell. But until it does you can read John Ostrander's Suicide Squad right here on DC Universe. Thanks for the shout-out, Mr. Gunn!
Which characters do you think will appear in the next Suicide Squad movie? Let us know in our Community!