The Injustice Society have struck a crushing blow to the JSA, but the season isn't over yet! The action continues to build in DC Universe's Stargirl, with the next episode looking like a jaw-dropper. Check out these exclusive images from "Shining Knight"!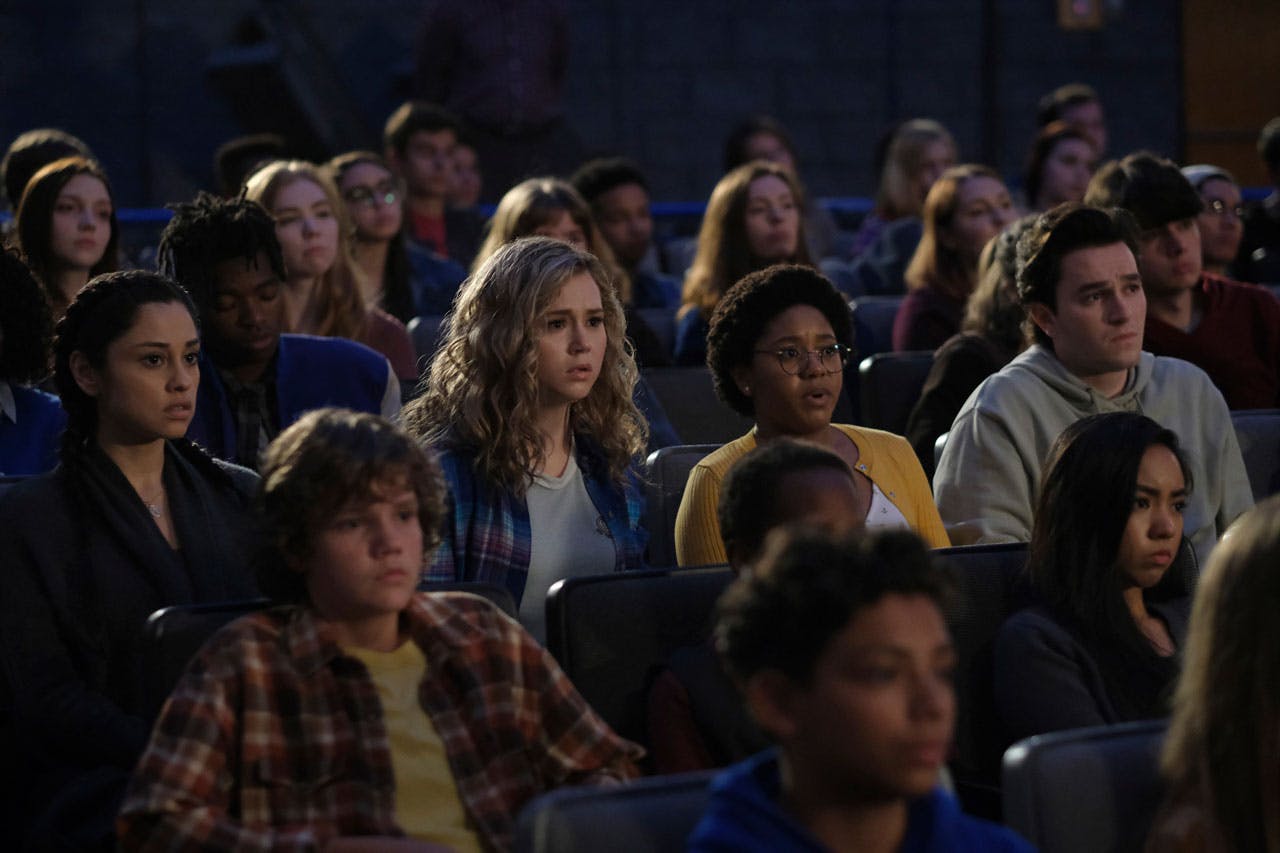 Our first image features Courtney (Brec Bassinger), Beth (Anjelika Washington), and Yolanda (Yvette Montreal) sitting in what appears to be a school assembly. Whatever they're witnessing, it seems to be making them uncomfortable. Don't forget, their principal is a member of the Injustice Society.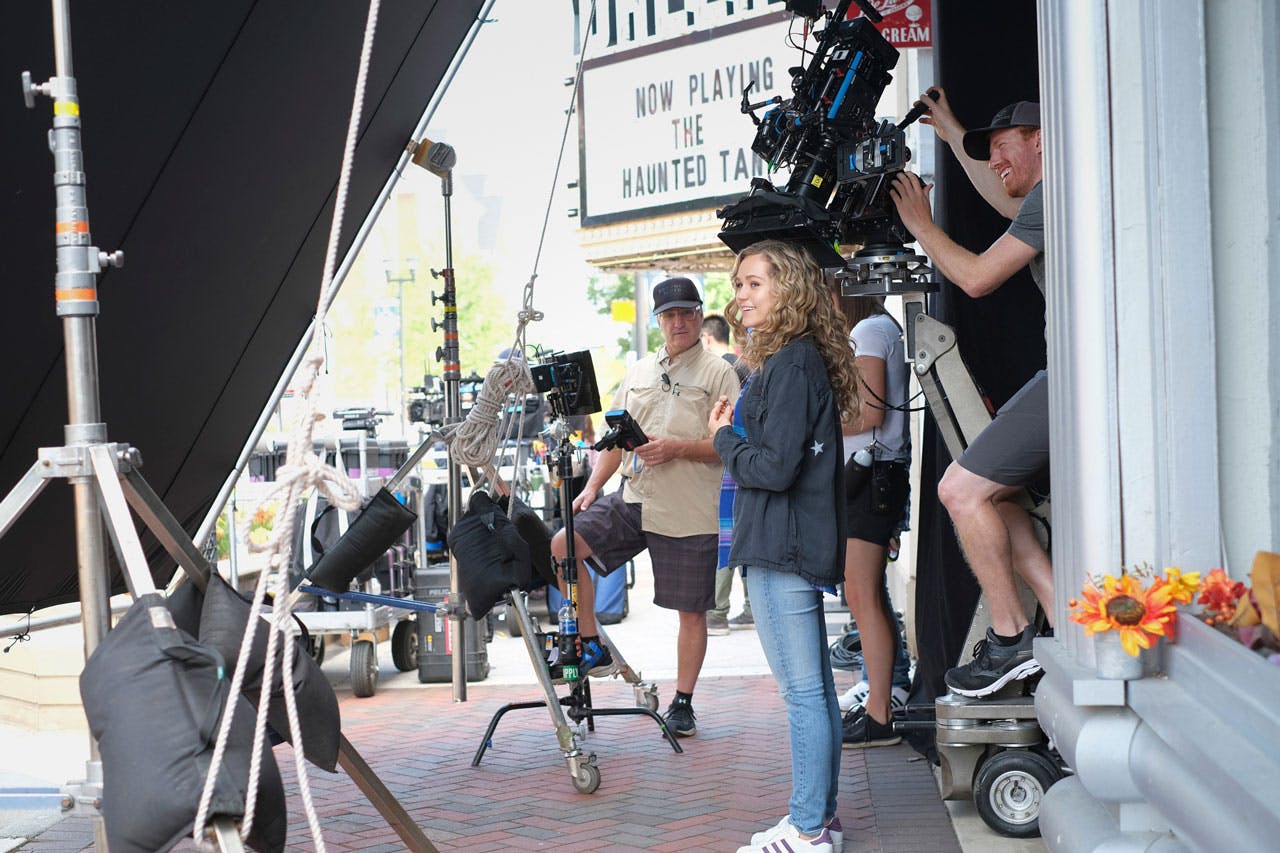 This behind-the-scenes photo features Brec Bassinger preparing to film a scene in downtown Dallas, Georgia. Although the fictitious Blue Valley is located in Nebraska, Stargirl's production team transformed downtown Dallas, Georgia into Courtney's new home. Brec is clutching Courtney's necklace, which might be a clue to one of the episode's plot threads. After all, Barbara did receive an e-mail from Sam Kurtis in the latest episode. If you look closely at this image, you may also find an Easter egg. Have you been following our weekly Stargirl Easter egg column? See if you can spot this latest egg before the next edition of our column is published! 
"Shining Knight" premieres on Monday, July 27th right here on DC Universe in beautiful 4K, and airs on the CW on Tuesday July 28th. For more on Stargirl's next move, here's the official episode synopsis…
A BLAST FROM THE PAST - Courtney's (Brec Bassinger) life gets turned upside down when someone from her past arrives in Blue Valley. Meanwhile, Pat (Luke Wilson) uncovers new information about the ISA's plan and Jordan (Neil Jackson) makes a surprising discovery at work. Jennifer Phang directed the episode written by Geoff Johns.
Could Courtney's visitor have anything to do with the e-mail Barbara received this week? And what surprising discovery has Jordan made? Speaking of Blue Valley's coldest criminal, check out this exclusive behind-the-scenes featurette with Neil Jackson (AKA Icicle). 
How does Icicle look so cool? Check out this behind-the-scenes look at #DCUSTARGIRL. pic.twitter.com/sZr6BXFH8y

— DC Universe (@TheDCUniverse) July 19, 2020
Did you find the Easter egg in this week's behind-the-scenes photo? Let us know in our Community!