Things are heating up on DC Universe's Stargirl! The villainous Shiv has arrived, and she's already proven to be more than a match for Stargirl. If you thought Cindy Burman was fierce as a student, her super-villain persona is a thousand times deadlier. The battle in the final act of "Shiv Part One" was explosive, and now it's time for the rematch. To get you pumped up for "Shiv Part Two" we have two exclusive photos. Let's check them out!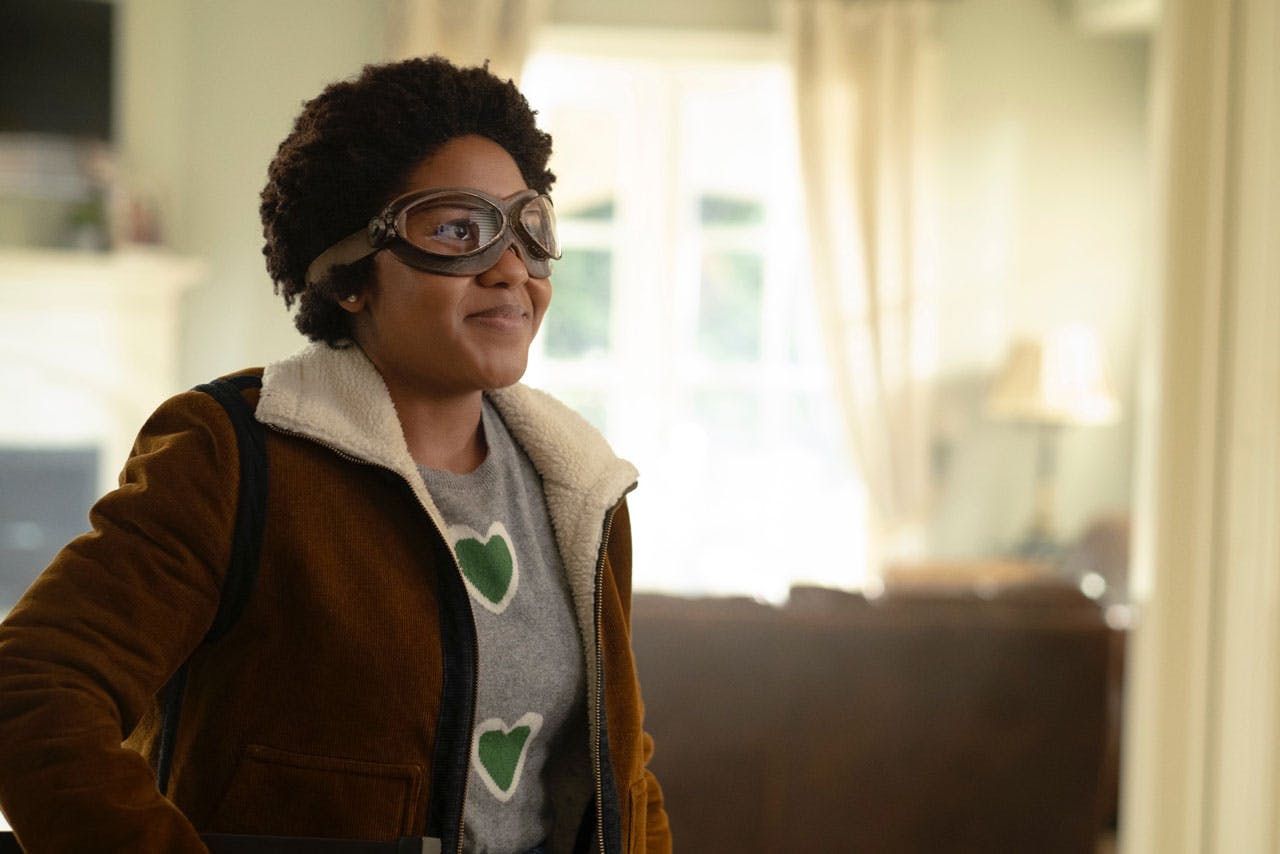 The first photo (above) features Beth Chapel (Anjelika Washington), and it looks like she's having an intense chat with her AI pal Chuck. We dig these "Chuck Chats" because they're always filled with plenty of interesting Easter eggs. What do you think they're talking about?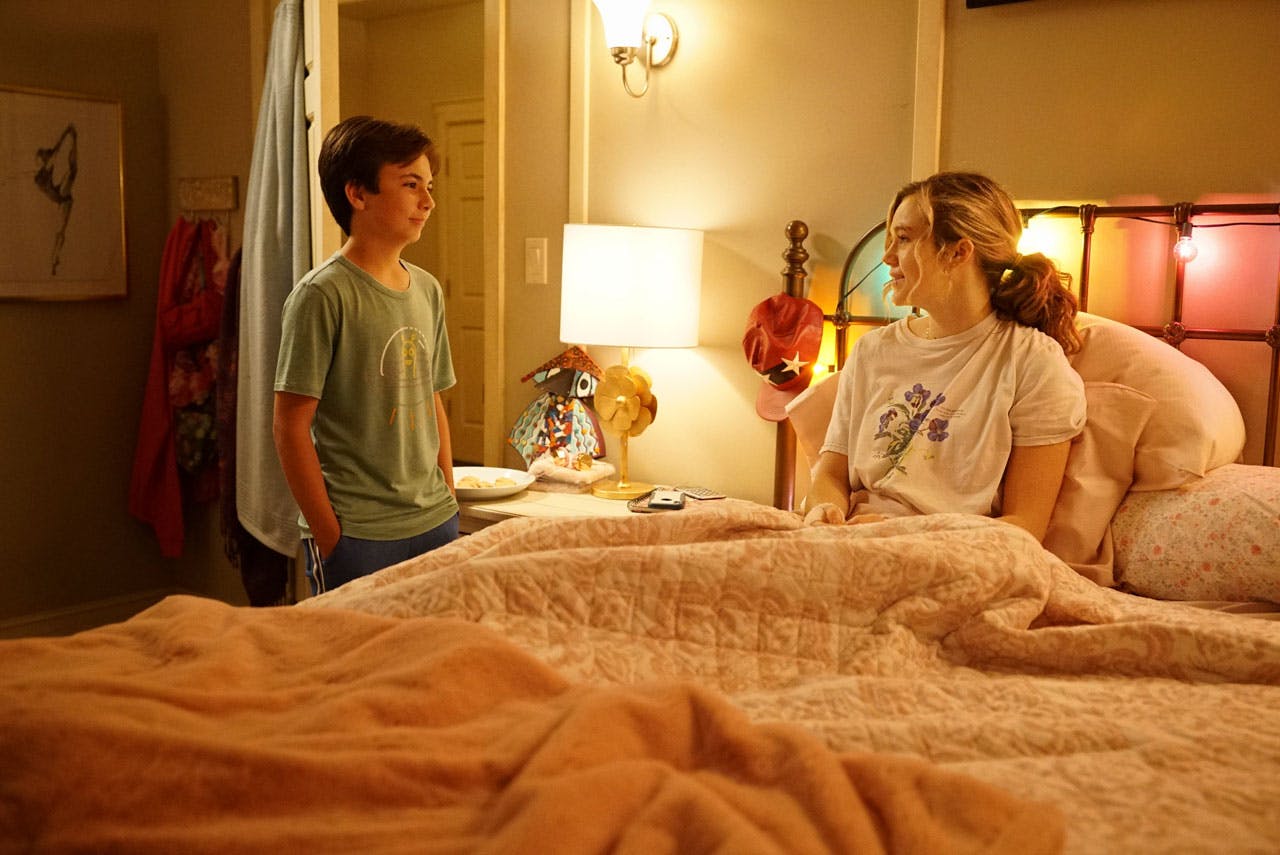 The second photo features young Mike Dugan chatting with his stepsister Courtney. Blended family dynamics are tough, and as we saw in this week's episode, Mike is starting to feel jealous of Courtney's relationship with Pat. Maybe this chat can cool their sibling rivalry? We can't help but notice that there's a plate of food next to Mike again, as usual. Does that boy ever stop eating? 
If you're looking to dive deeper into "Shiv Part Two," check out this trailer from the CW, featuring the intense rematch between Stargirl and Shiv...
"Shiv Part Two" arrives on Monday, July 6th right here on DC Universe in beautiful 4K, and airs on the CW on Tuesday, July 7th. Here's the official episode synopsis…
THE JSA GOES UNDERCOVER - After Courtney (Brec Bassinger) gets herself into some trouble following an unexpected confrontation, Pat (Luke Wilson) decides they need to come clean to Barbara (Amy Smart). Meanwhile, Cindy (Meg DeLacy) takes heat from her father after a plan to take matters into her own hands goes awry. Finally, Yolanda (Yvette Monreal), Beth (Anjelika Washington) and Rick (Cameron Gellman) lead an investigation into one of their own classmates. Neil Jackson, Trae Romano and Jake Austin Walker also star. Geary McLeod directed the episode written by Paula Sevenbergen.
Ooooh yikes! Do you think Pat will go through with telling Barbara the truth? To see how that conversation went down in the comics, check out Stars and S.T.R.I.P.E. #13.
Do you have any theories about the next episode of STARGIRL? Let us know in our Community!