There are plenty of reasons to be excited about the next episode of DC Universe's Stargirl. "Shiv Part One" will be directed by superstar Lea Thompson (of Back to the Future fame), and will introduce Cindy Burman's villainous alter ego Shiv. Meanwhile, Courtney Whitmore's new Justice Society is still recovering from their fight with Sportsmaster and Tigress (in the show's most recent episode, "The Justice Society"), which might make them easy prey for the deadly Shiv. 
If that wasn't enough to get you psyched for the next episode, we have 2 exclusive images from "Shiv Part One." Let's take a look at the full photos...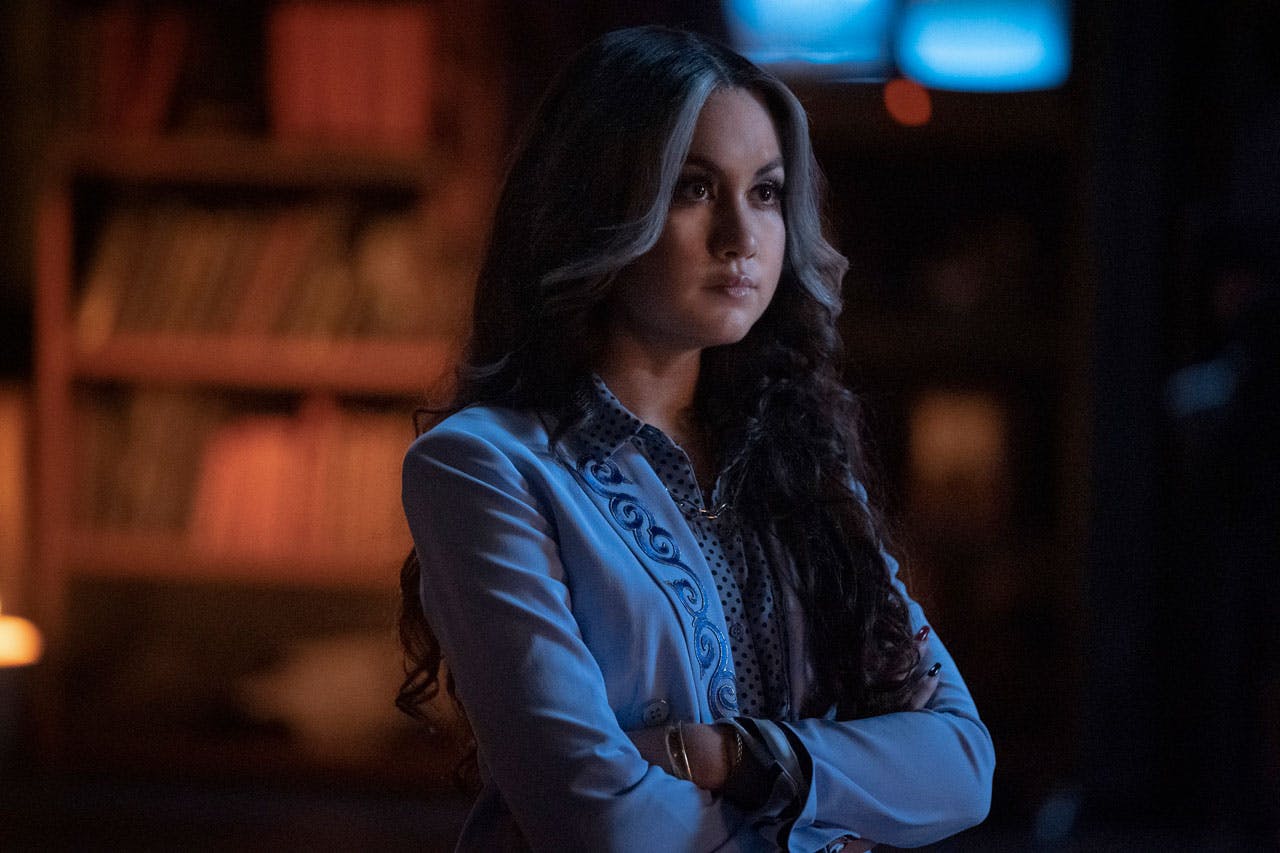 This first image shows Cindy (Meg DeLacy) angrily glaring at something. Who has earned Cindy's ire this week? In the recent episode "Wildcat" we saw how Cindy rules the school with an iron fist, and will ruin the life of anybody she sees as a threat. Whatever is going on in this picture, we have a feeling it won't be pleasant for Cindy's enemies.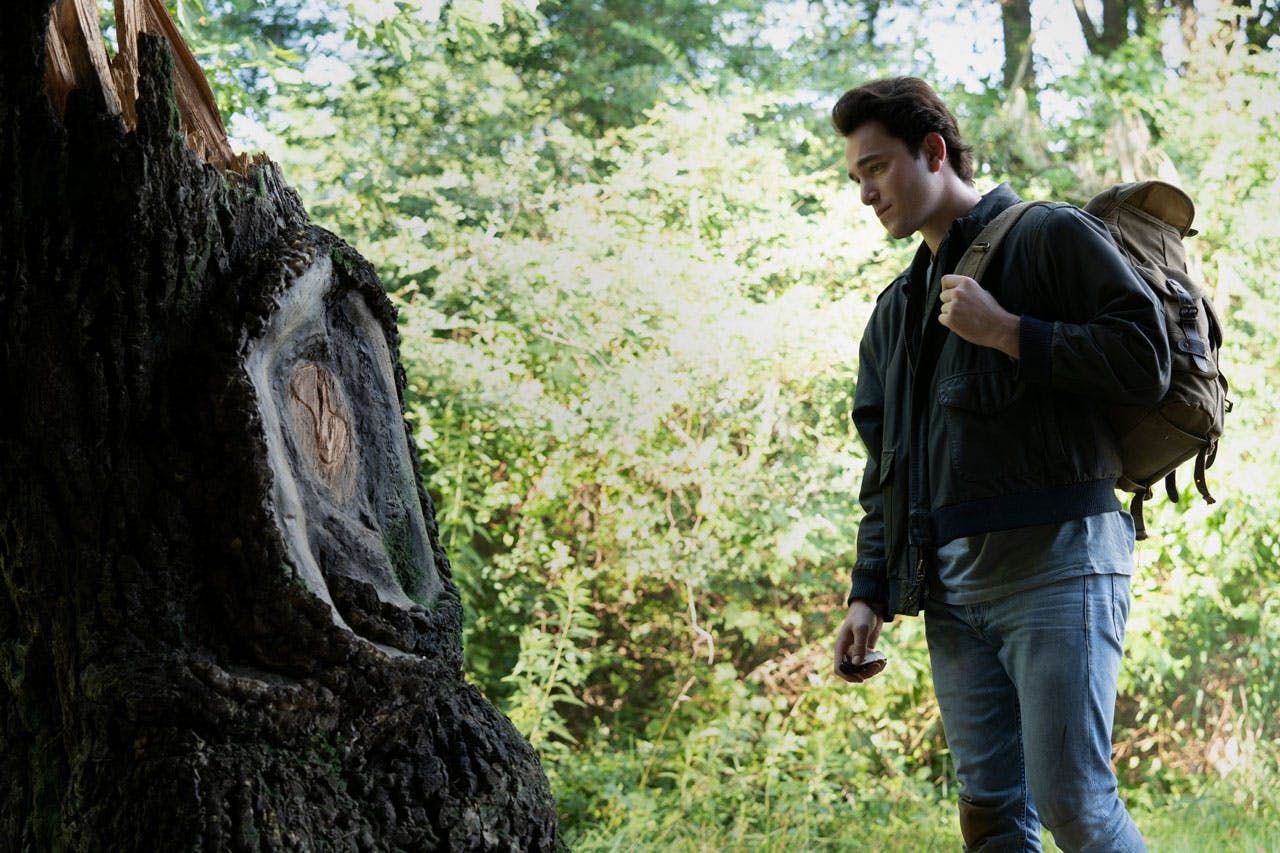 In the above image, Rick Tyler (Cameron Gellman) stands before the remains of a battered tree. Is he using the tree to hone his Hourman powers? Is that an hourglass we see carved in the trunk's knot? Rick recently learned that the Injustice Society killed his parents (in the episode "Hourman and Dr. Mid-Nite"), and he's out for revenge. So we're guessing it won't be long before we see him spring into action once more.
For more on "Shiv Part One," check out this trailer from the CW, which includes our first look at Cindy in her full Shiv supersuit! 
"Shiv Part One" arrives Monday, June 29th right here on DC Universe in glorious 4K, and airs on the CW on Tuesday, June 30th. Here's the official episode synopsis…
As Pat (Luke Wilson) teaches Courtney (Brec Bassinger), Yolanda (Yvette Monreal), Beth (Anjelika Washington) and Rick (Cameron Gellman) the importance of teamwork, the ISA converge to figure out who is trying to take them down. Elsewhere, as the school prepares for homecoming, Cindy (Meg DeLacy) lashes out against her father's strict rules, while Barbara (Amy Smart) accepts an offer from Jordan (Neil Jackson). Trae Romano, Christopher James Baker, Jake Austin Walker and Hunter Sansone also star. Lea Thompson directed the episode written by Evan Ball.
If you're looking for something to read to prepare yourself for the upcoming Stargirl vs. Shiv battle royale, check out Stars and S.T.R.I.P.E. #7 -- featuring Courtney's first showdown with Shiv. 
Do you have any theories about what's coming up in STARGIRL? Let us know in our Community!