The Candlemaker has arrived, and he's ready to destroy everything in his path. The season finale of DC Universe's Doom Patrol has world-ending stakes, and a whole lot of wax. Check out these exclusive images from "Wax Patrol."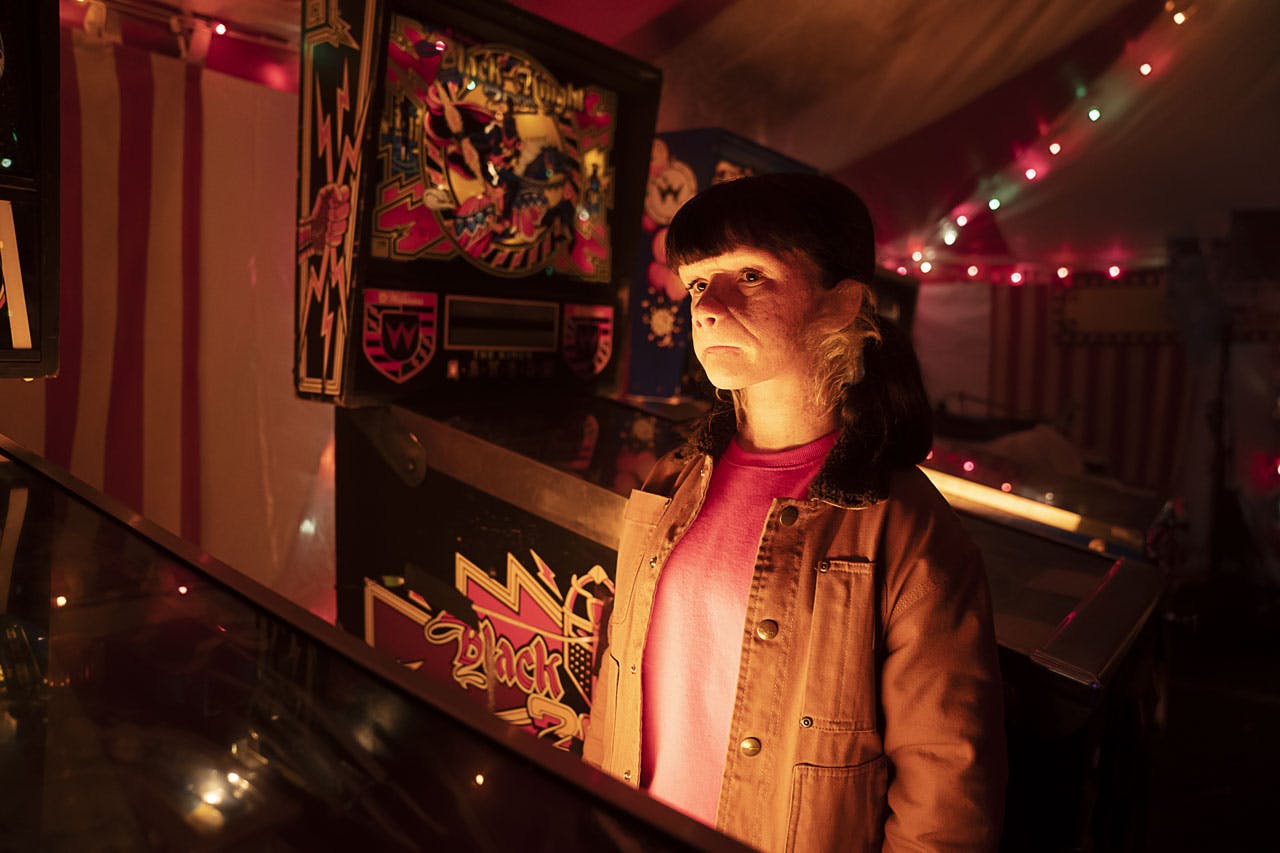 Our first image features Dorothy (Abigail Shapiro) in the carnival arcade, where we left her at the end of last week's episode ("Dad Patrol"). She isn't looking too happy, and we can't blame her. How would you feel if you were responsible for summoning a world-destroying fire demon?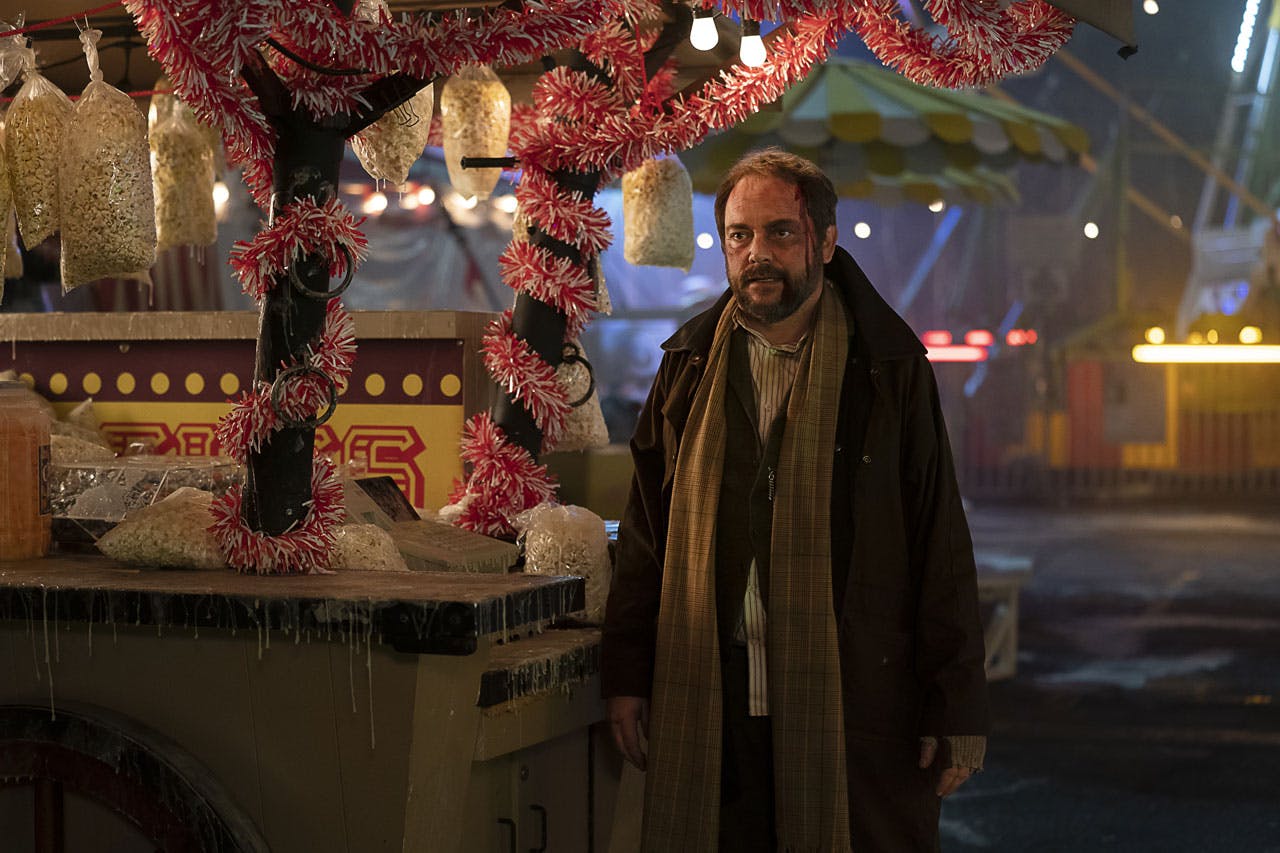 The next image features Willoughby Kipling (Mark Sheppard) looking a bit worse for wear. The popcorn-stand is covered in wax, so it looks like the Candlemaker has already begun leaving his mark on the world, and Kipling's sorcery powers might not be enough to stop him.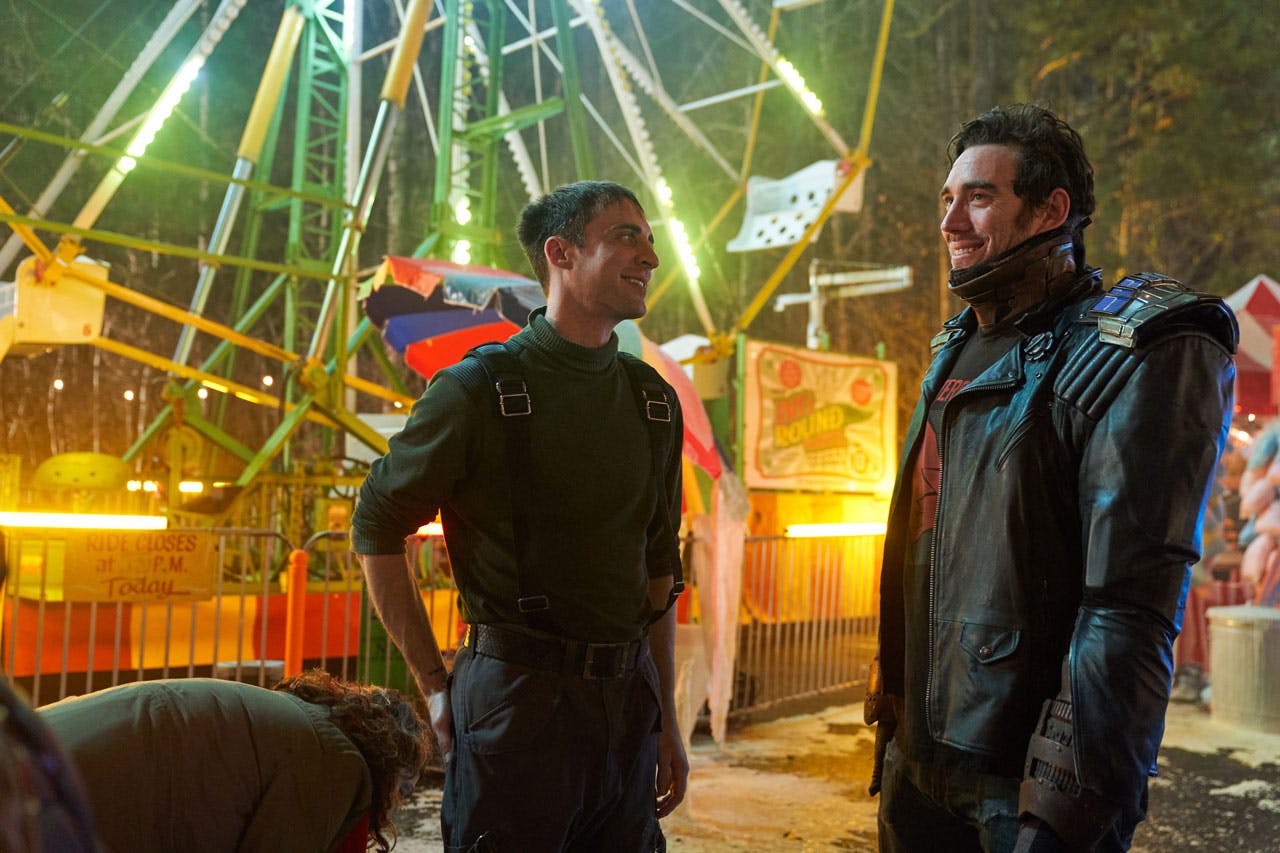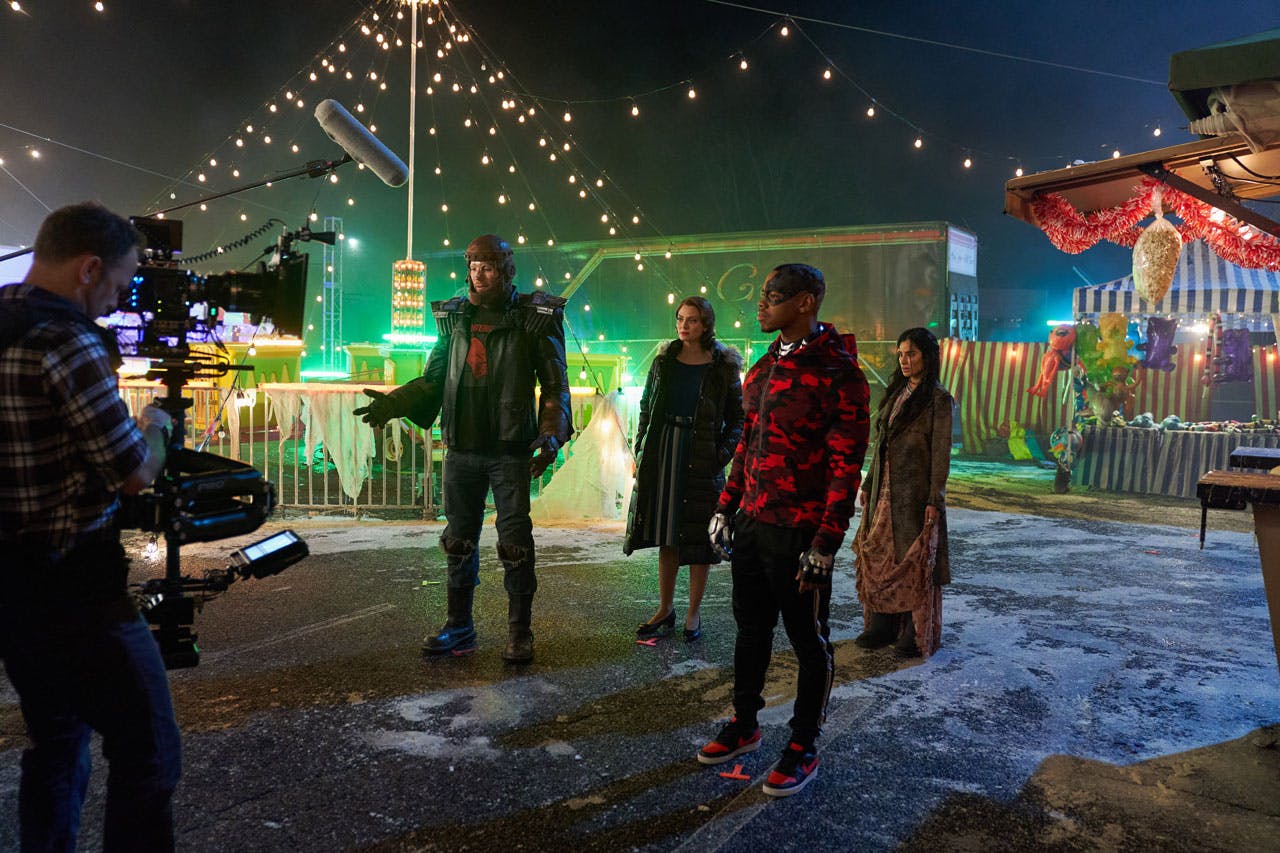 Our final two images feature Riley Shanahan (Robotman), Joivan Wade (Cyborg), Diane Guerrero (Jane), and April Bowlby (Rita) preparing for their next scene. It's good to see Riley smiling, since his fictitious robotic counterpart doesn't have too many reasons to smile in this episode. Hopefully they can wrap this up in time for his daughter Clara's wedding, or we'll be hearing a big "what the f**k" from Cliff. 
To see how the team took care of the Candlemaker during writer Grant Morrison and artist Richard Case's groundbreaking Doom Patrol comic run, check out Doom Patrol #57-61. For more from "Wax Patrol," check out the trailer below, featuring a glimpse at the team's battle against the Candlemaker. 
Why is Cyborg fighting a cowboy? Is the world doomed? "Wax Patrol" premieres right here on DC Universe in glorious 4K on Thursday, August 6th. Here's the official episode description…
Before they can save the world from The Candlemaker in the season two finale, the Doom Patrol must first confront their childhood imaginary friends. Meanwhile, Jane reflects on the first time that Miranda (guest star SAMANTHA MARIE WARE) became "primary," and Dorothy must make a fateful choice.
If you know anything about Doom Patrol, then you know the team facing down Dorothy's imaginary friends is going to be comedy (and horror) gold. Tune in this Thursday, for the strangest superhero season finale in the DC Universe. 
Are you looking forward to the DOOM PATROL season finale? Let us know in our Community!