The coming of the Candlemaker is getting closer, whether the world is ready or not! Things are heating up on DC Universe's Doom Patrol, and we're just one episode away from the explosive season 2 finale. Check out these exclusive images from the penultimate episode, "Dad Patrol."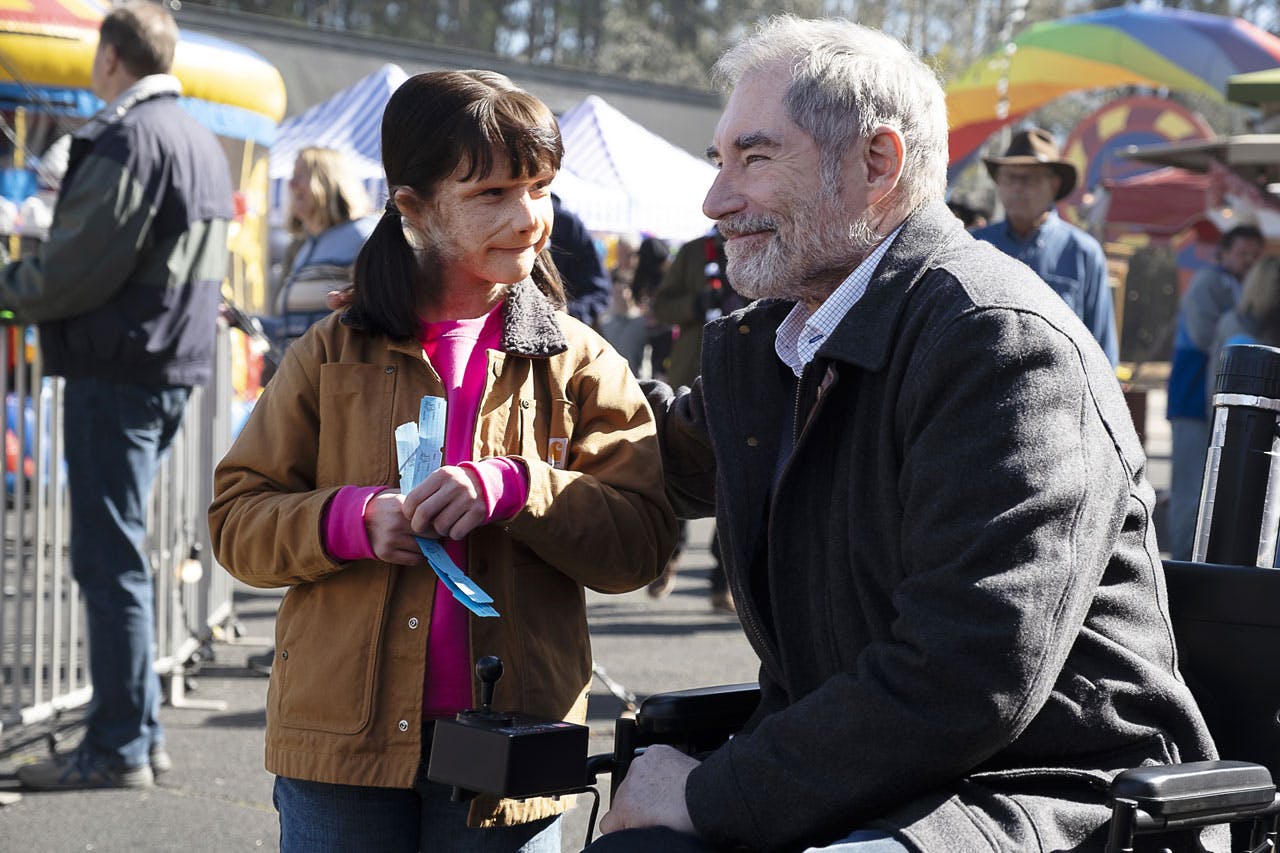 Our first image features Niles Caulder (Timothy Dalton) and Dorothy (Abigail Shapiro) enjoying some time together at a carnival. While the picture might look like a sweet father-daughter moment, we know from the end of last week's episode that Niles has more sinister plans.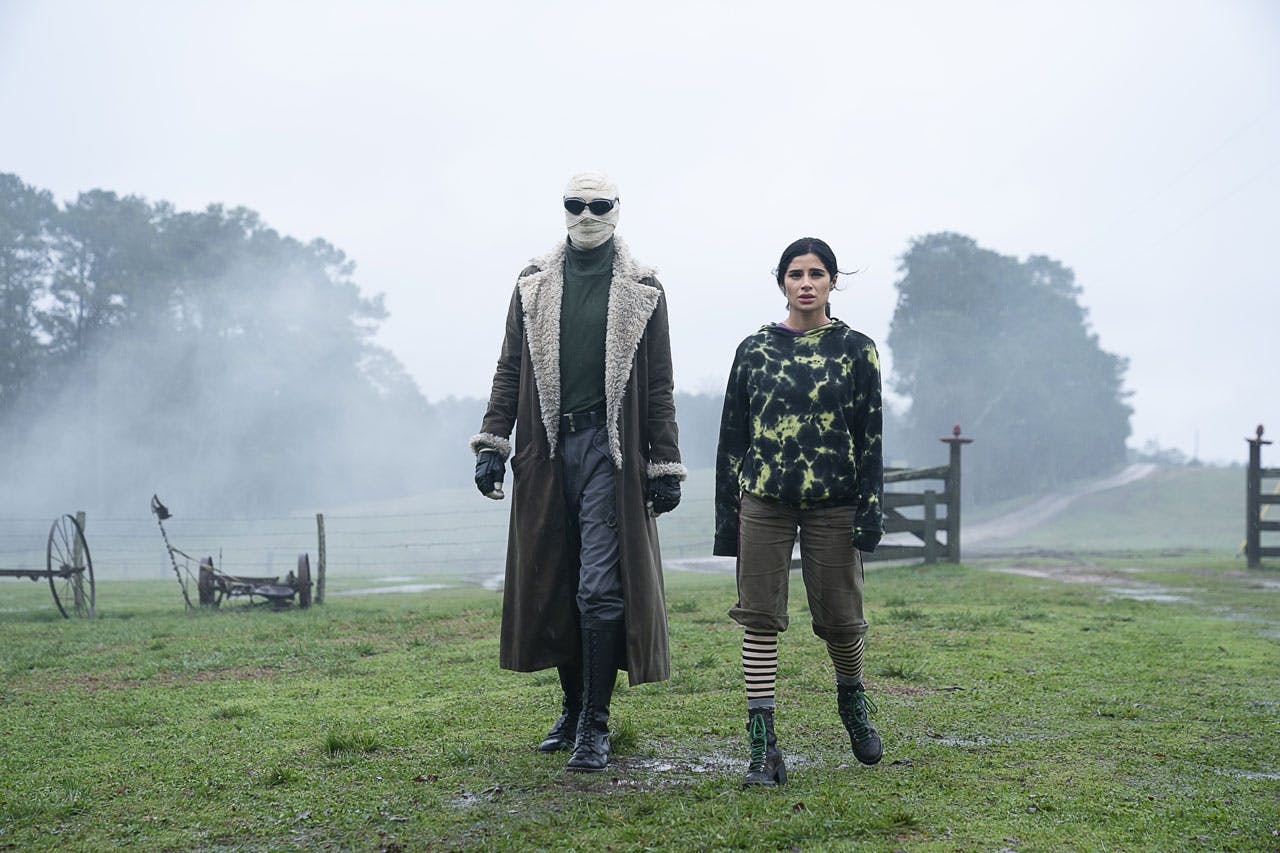 Our next image features Jane (Diane Guerrero) and Larry Trainor (Matt Bomer/Matthew Zuk) walking in a field. While their purpose is unclear, the behind-the-scenes image below gives this moment some important context...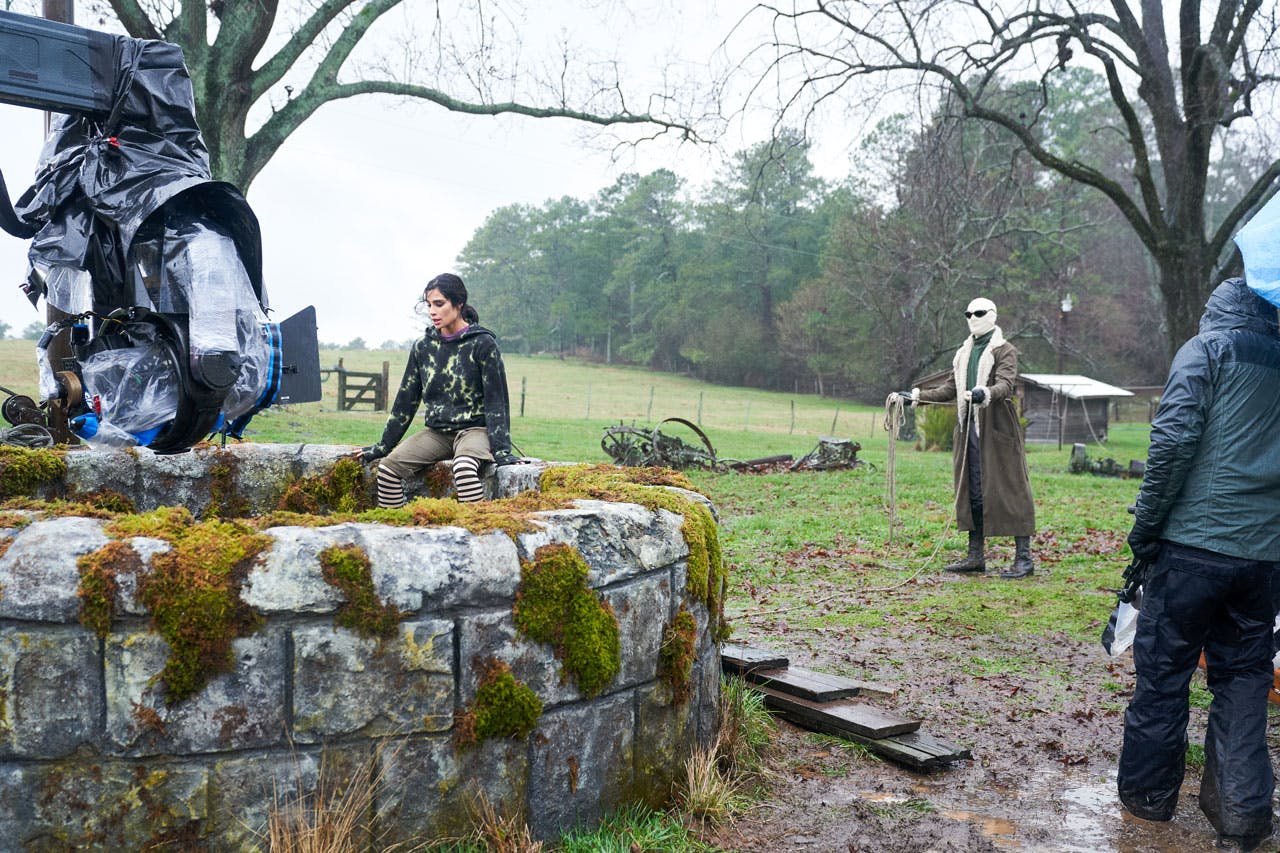 Thanks to this shot, we know that Larry and Jane are heading towards the well from Jane's childhood home. To learn more about Jane's past, and the significance of this well, check out 1992's Doom Patrol #56.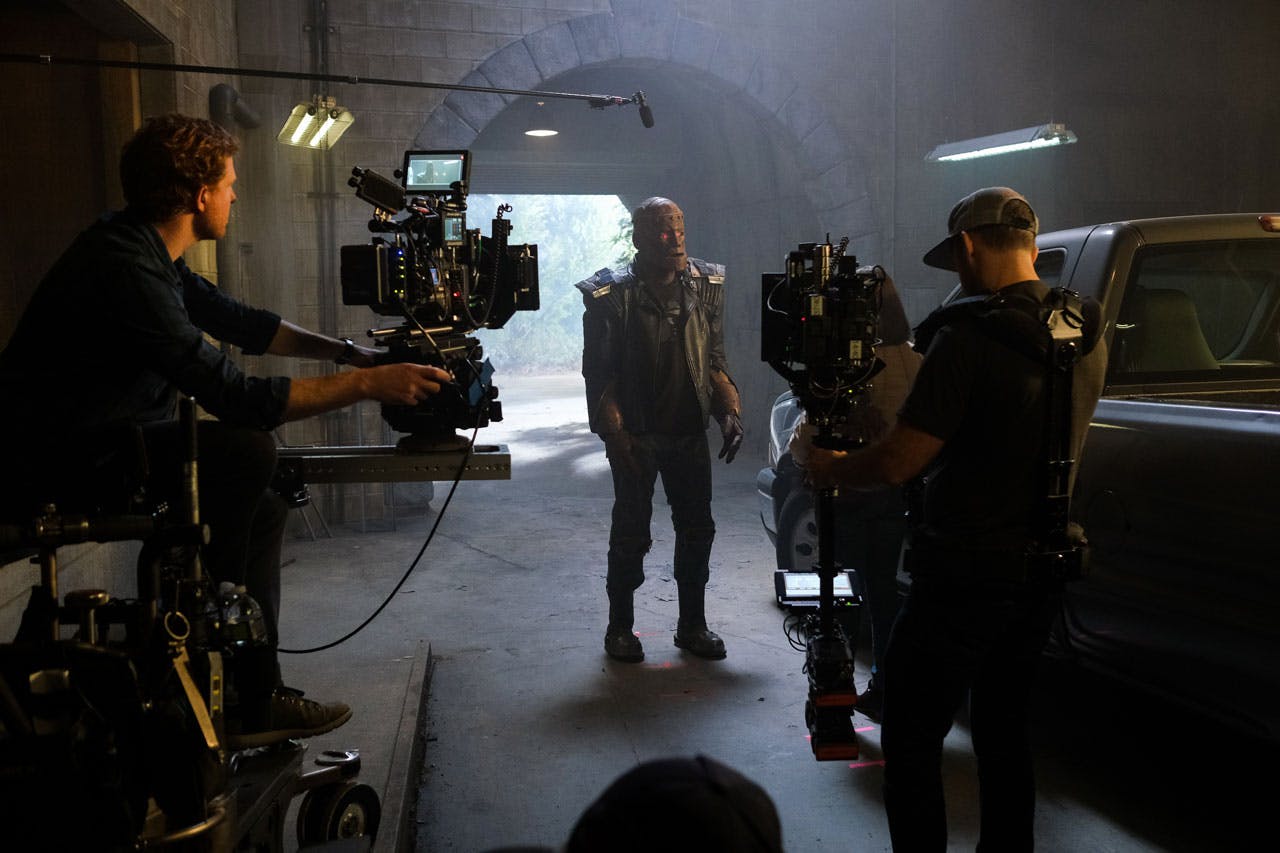 Our next behind-the-scenes image features Robotman (Brendan Fraser/Riley Shanahan) in Doom Manor's garage. Will this be the episode where Cliff finally gets some closure with his daughter Clara?
For more from "Dad Patrol" check out the trailer below, featuring a superhero name for Rita.
We dig those new looks for Victor and Rita! Who knew Cyborg could rock a bowler hat? "Dad Patrol" premieres here on DC Universe in breathtaking 4K on Thursday, July 30th. To learn more about what our heroes will be up to, check out the official episode synopsis…
Determined to prove her worth in The Underground, Jane brings Larry to rural Arkansas to help her retrieve an invaluable item.  Meanwhile, Niles organizes a special day for Dorothy, who hides a personal development from her declining father.  And Cliff gives father/daughter bonding with Clara (guest star BETHANY ANNE LIND) his best shot, while Rita embraces her superhero status as "The Beekeeper" and Vic is forced to confront the real Roni.
We're glad that Cliff is finally reconnecting with Clara. It's about time, since the Candlemaker is about to destroy all of existence. Tune in this Thursday for "Dad Patrol"!
Victor's new look, hot or not? Give us your take in our Community!