The world's strangest heroes are about to get even stranger! The next episode of DC Universe's Doom Patrol will see the team make some questionable decisions as they go up against a weird group of beings known as the Scants. Trust us, you don't want to miss "Dumb Patrol." Here are two exclusive images to give you a taste of what's coming…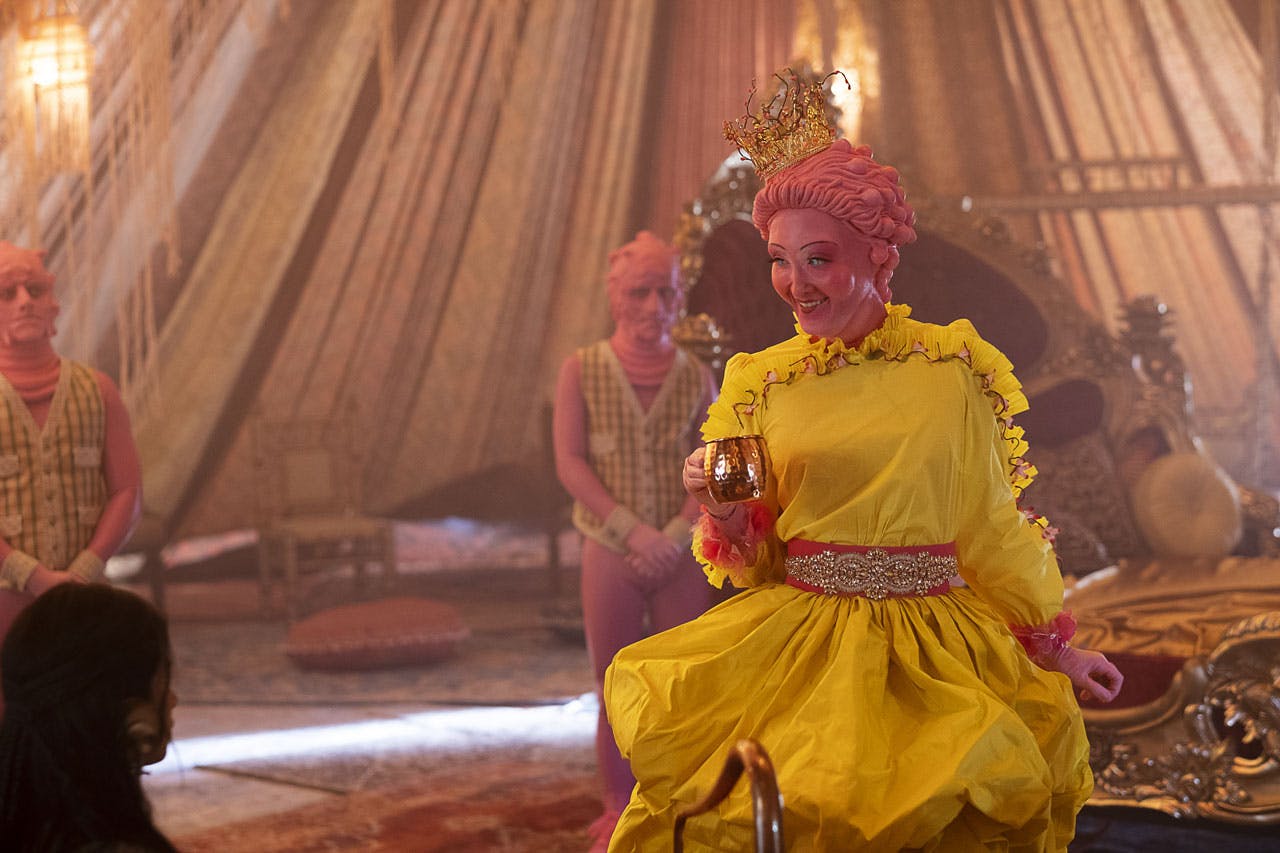 Our first image features the Queen of the Scants. What's a Scant? Check out 2017's Doom Patrol #7 to learn more. It's written by Gerard Way, lead vocalist for My Chemical Romance, and dynamically illustrated by Michael Allred. For now, let's just say that this queen is up to no good and the Doom Patrol have their work cut out for them.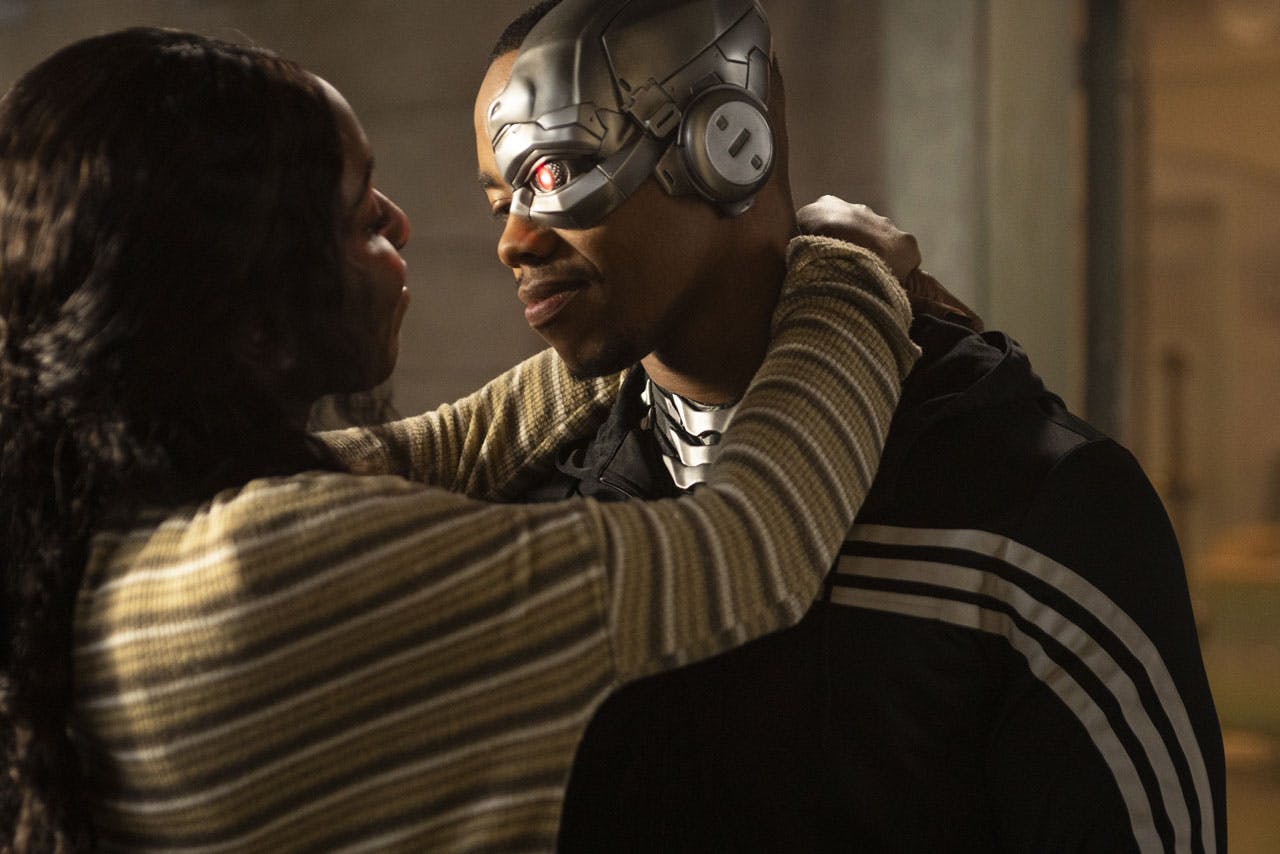 Our next image features Victor (Joivan Wade) and Roni (Karen Obilom) enjoying a romantic moment together. Their relationship hasn't always been smooth, and we're nervously waiting for the other shoe to drop -- since Roni's comic counterpart is a villain. Enjoy those kisses while you can, Cyborg!
If you want to see more from "Dumb Patrol" check out the trailer below, featuring the return of the Beard Hunter.
It looks like Niles is going to be facing the Candlemaker. He might be an imaginary friend, but the destruction he causes is very real... "Dumb Patrol" premieres right here on DC Universe in breathtaking 4K on Thursday, July 23rd. Here's the official episode description…
Miranda helps protect the Doom Patrol from some truly terrible ideas after a mysterious package arrives at Doom Manor. Rita's visit to the Cloverton beekeeper leads her to confront her lingering mommy issues. While on his way back to the manor, Cliff ends up stuck on the side of the road – literally. Niles heads north to find Dorothy's mother. 
We're glad Miranda will be here to protect the Doom Patrol from their terrible ideas. Let's face it, the team isn't exactly known for always making the best decisions. We're looking at you Cliff.
How do you think Cliff makes it back to Earth? Let us know in our Community!