Doom Patrol season 2 has hit the ground running, and things are about to get a bit wilder this Thursday when our favorite band of misfits returns for the fourth episode of this season -- "Sex Patrol." Maura Lee Karupt, Flex Mentallo, and the Dannyzens are back, and with an episode title like that, we just know things are going to get crazy. Are you in the mood to party with the Dannyzens? If you need any motivation, we have two new exclusive images from "Sex Patrol," as well as two exclusive behind-the-scenes images. Let's take a look at the full photos...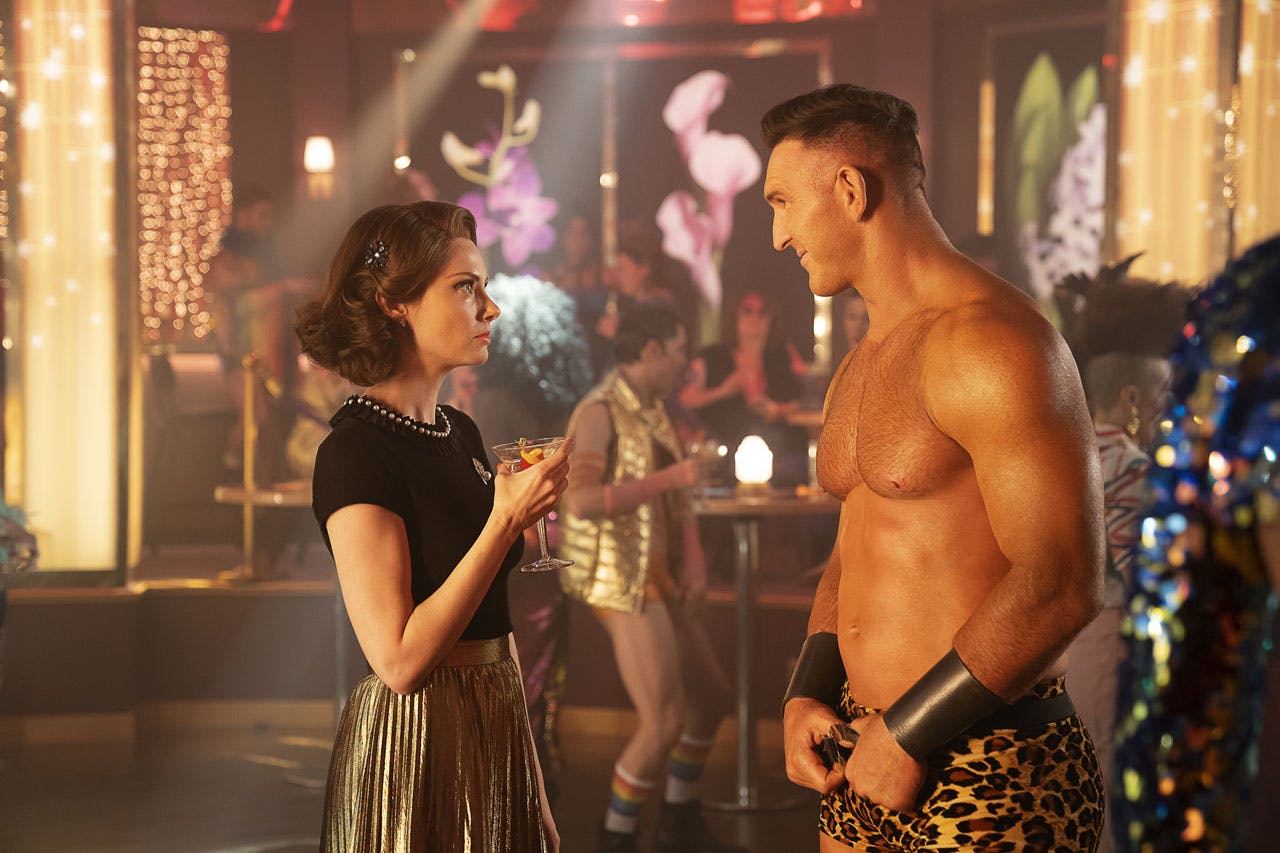 Our first image depicts Rita Farr (April Bowlby) face-to-face with Flex Mentallo (Devan Chandler Long). It looks like their conversation might be a little awkward, and if you recall their last encounter ("Penultimate Patrol") you might understand why. What do you think they're talking about?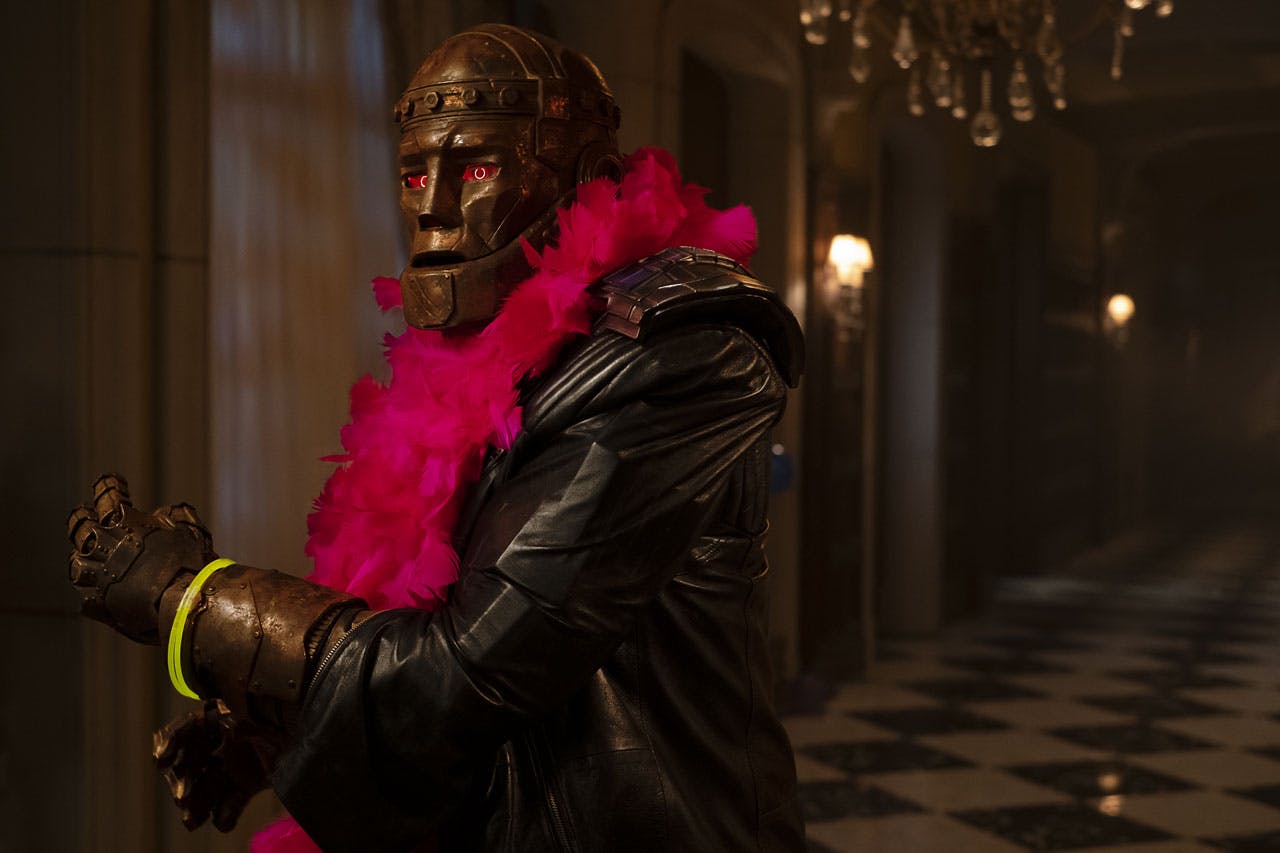 Cliff certainly seems to be having a good time. Which is cool, because he could use a smile after his daughter rejected him in last week's "Pain Patrol." Can we just appreciate the fact that Cliff is rocking that feather boa? Now what could have prompted Robotman to don this attire. Hmmm... Here's are two behind-the-scenes photos from this episode...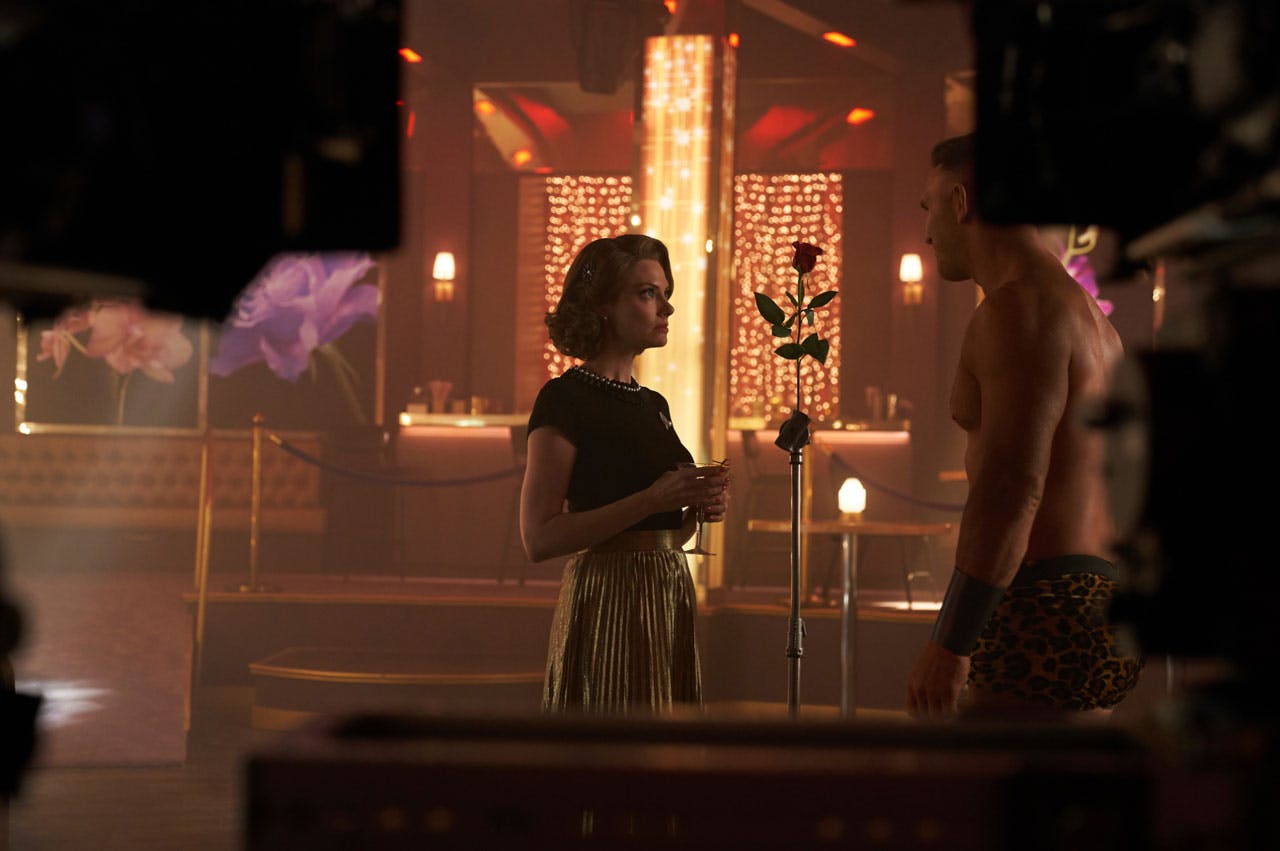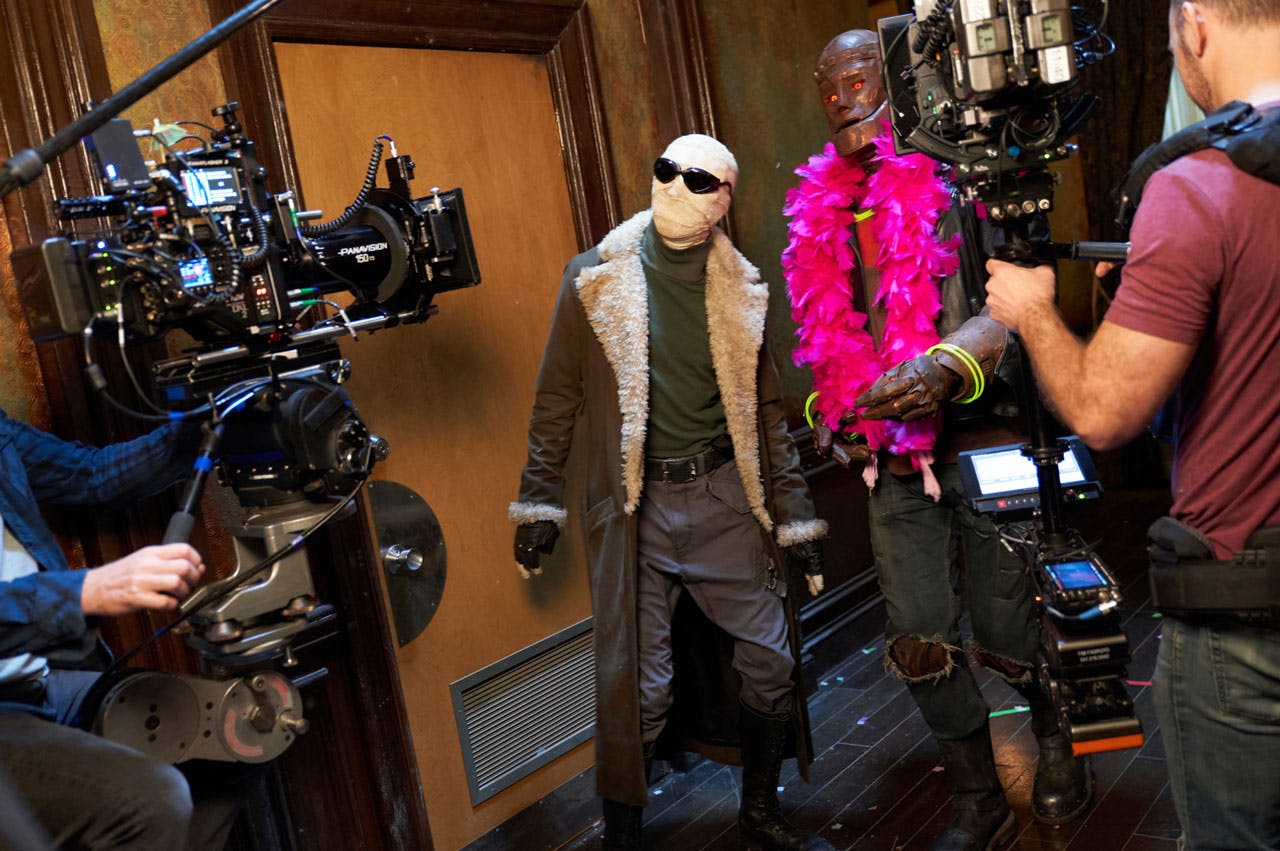 For more on "Sex Patrol" check out the trailer below, or watch it on YouTube... 
"Sex Patrol" will be available to stream right here on DC Universe in glorious 4K on Thursday, July 2nd. Here's the official description for the episode…
When the Dannyzens throw a massive party at Doom Manor to resuscitate Danny the Brick, Dorothy longs to join the festivities and experience life as a grown-up. As the party rages on, Rita asks Flex Mentallo (guest star Devan Chandler Long) to help unleash her full potential – which has some dangerously racy consequences.
Dangerously racy consequences? Sounds like it's going to be quite a party! If you need to pregame, we'd recommend rewatching last season's "Danny Patrol" and "Penultimate Patrol," and reading writer Grant Morrison's Flex Mentallo limited series. We'll see you this Thursday for the main event. Until then – stay fabulous! 
Are you ready for the return of Flex Mentallo? Let us know in our Community!